Checkout Page
Checkout Billing Module​
Next, coming to the checkout page modules, we have the ability to control the appearance of the billing section: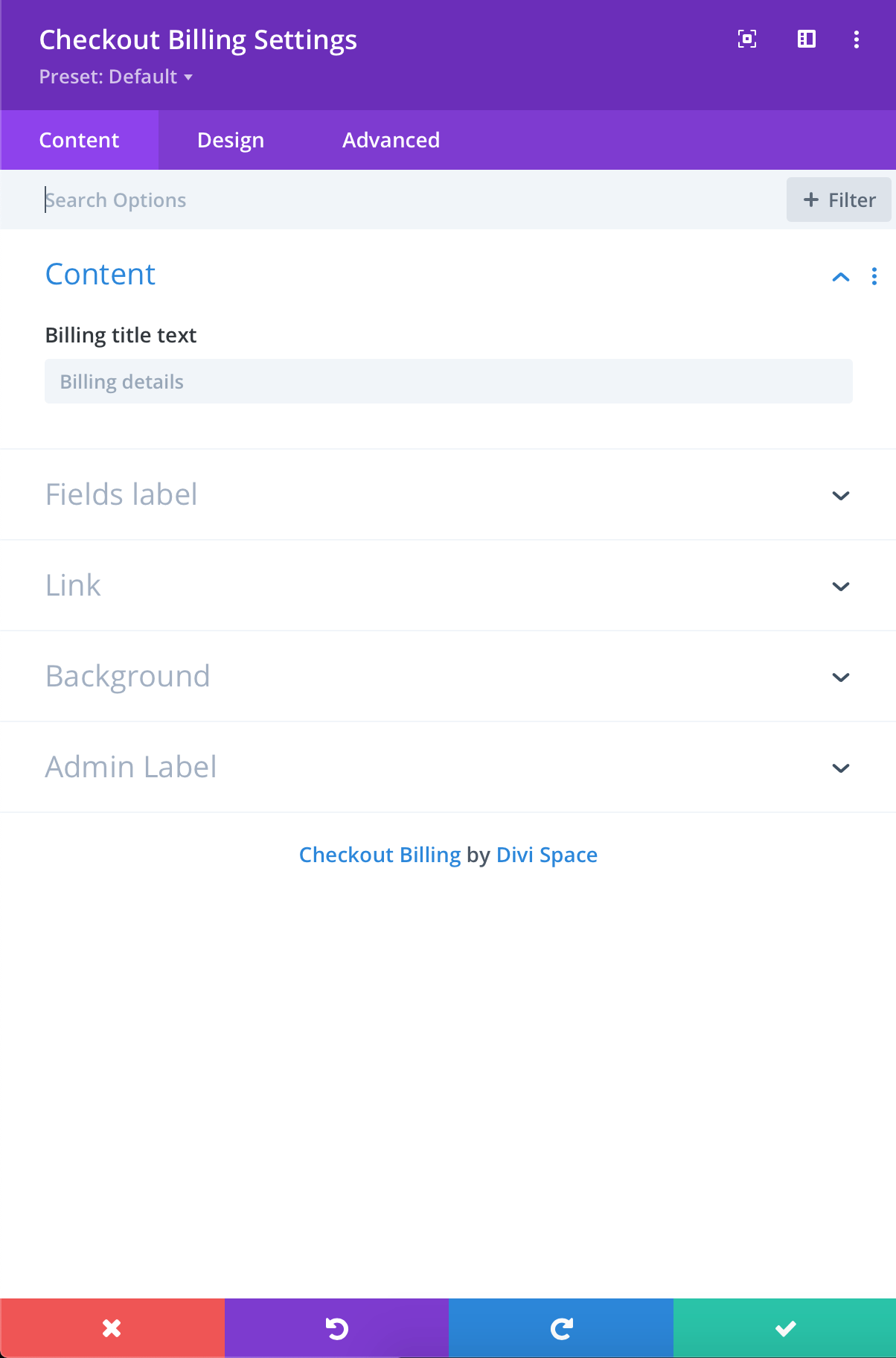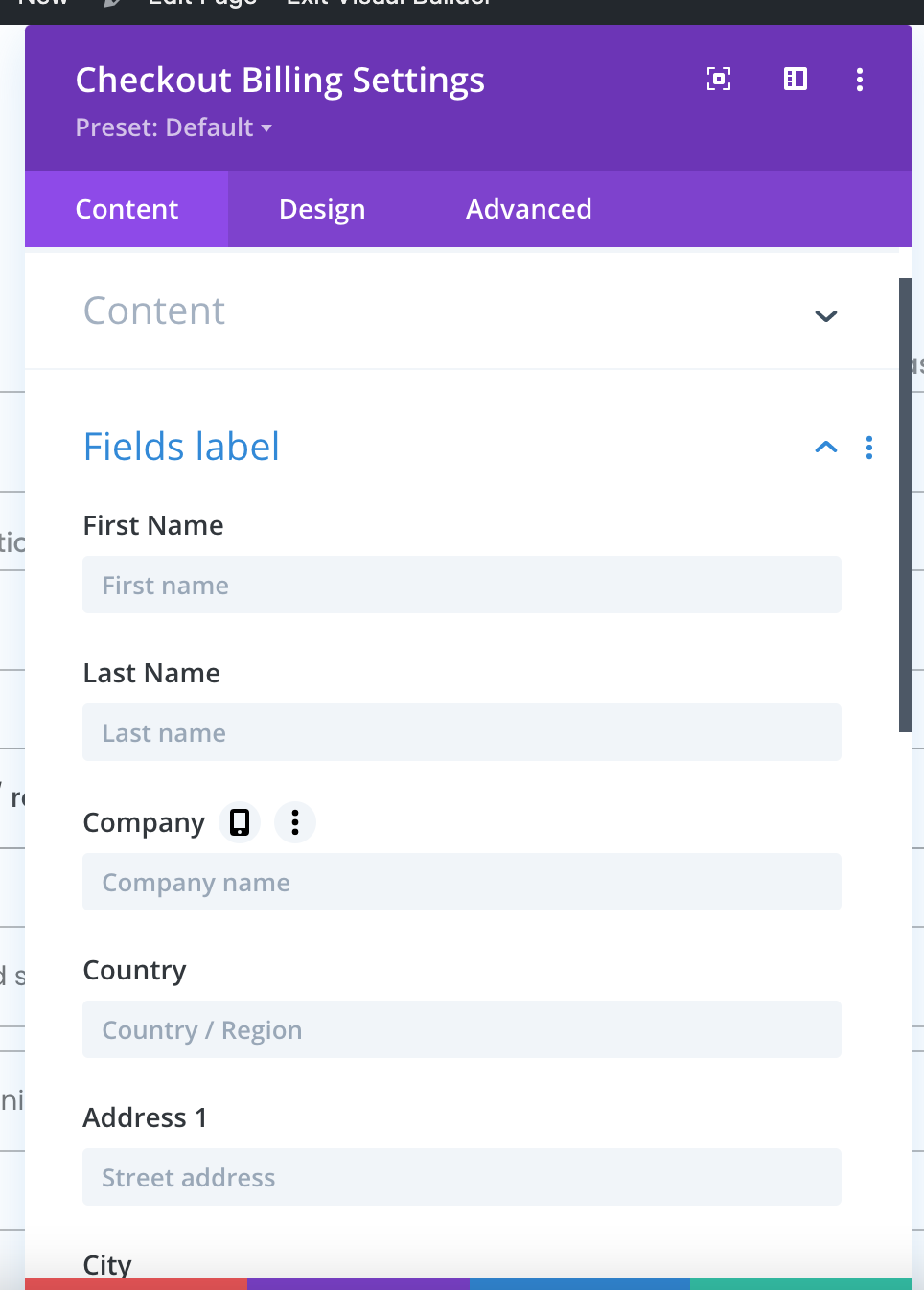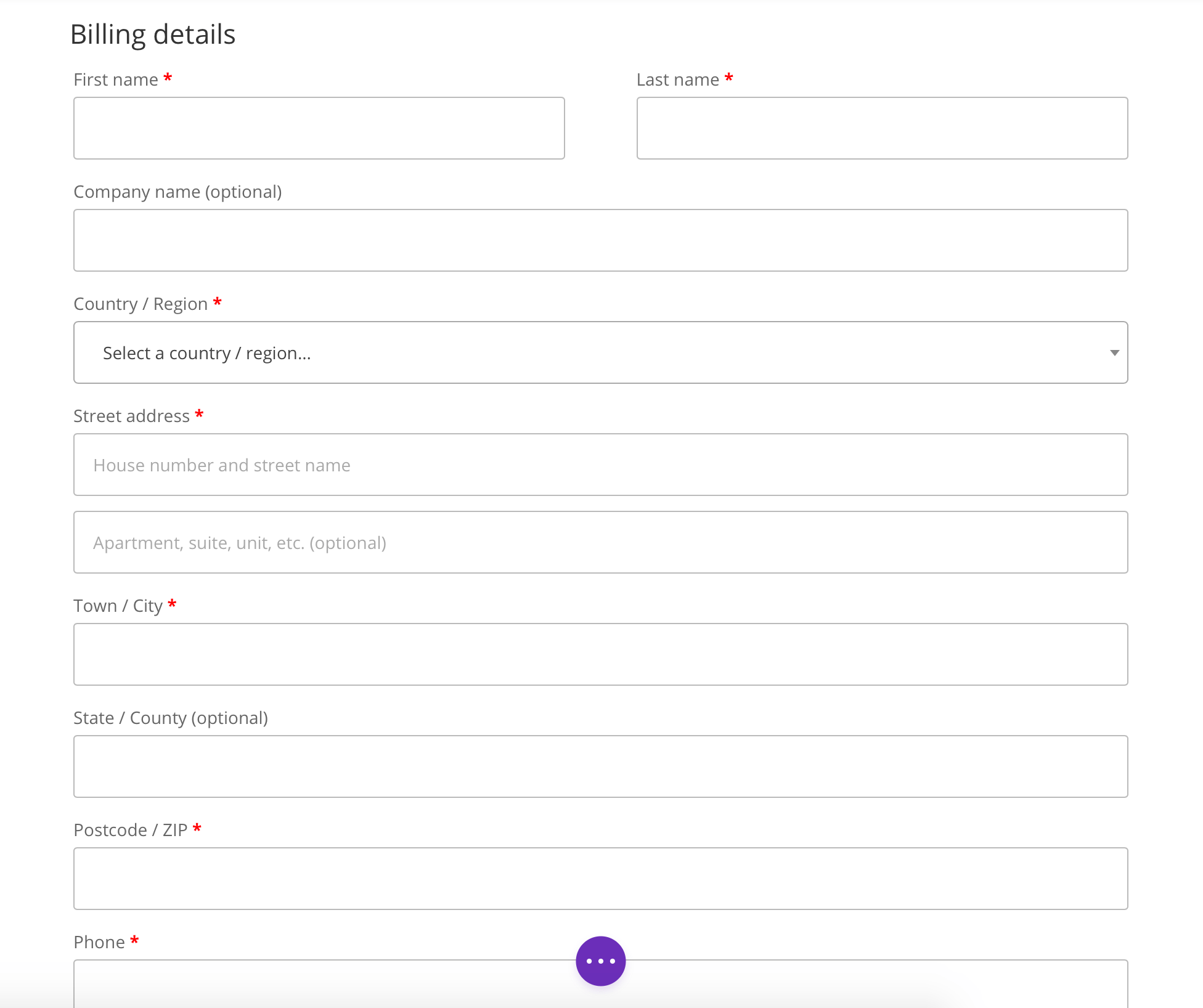 Checkout Coupon Module​
note
Checkout modules should all be placed in the same section except for the coupon code field which must be in separate section, and no other modules containing HTML <form>s can be in the same section as the checkout modules.
We can personalize the additional coupon section as well: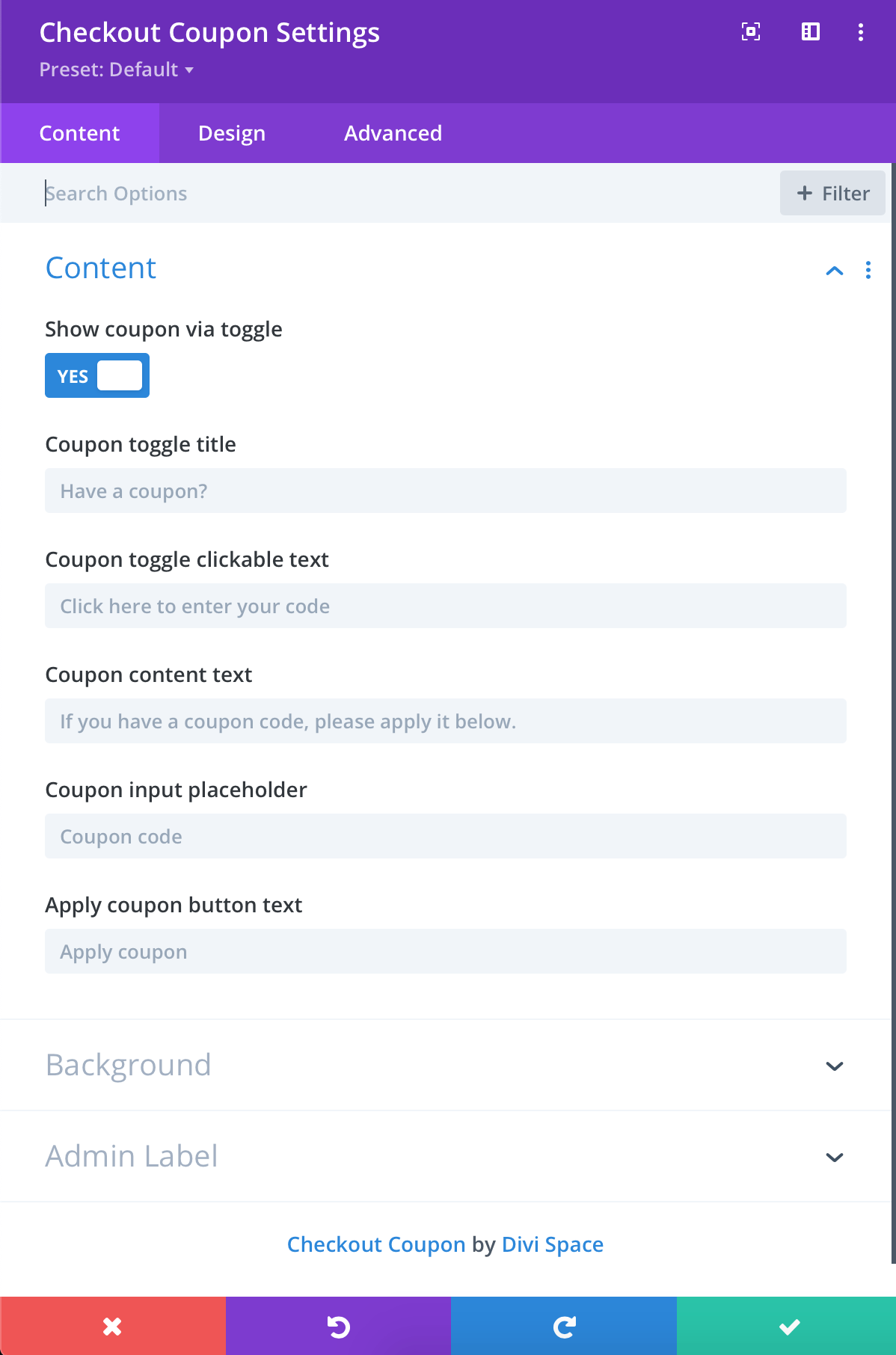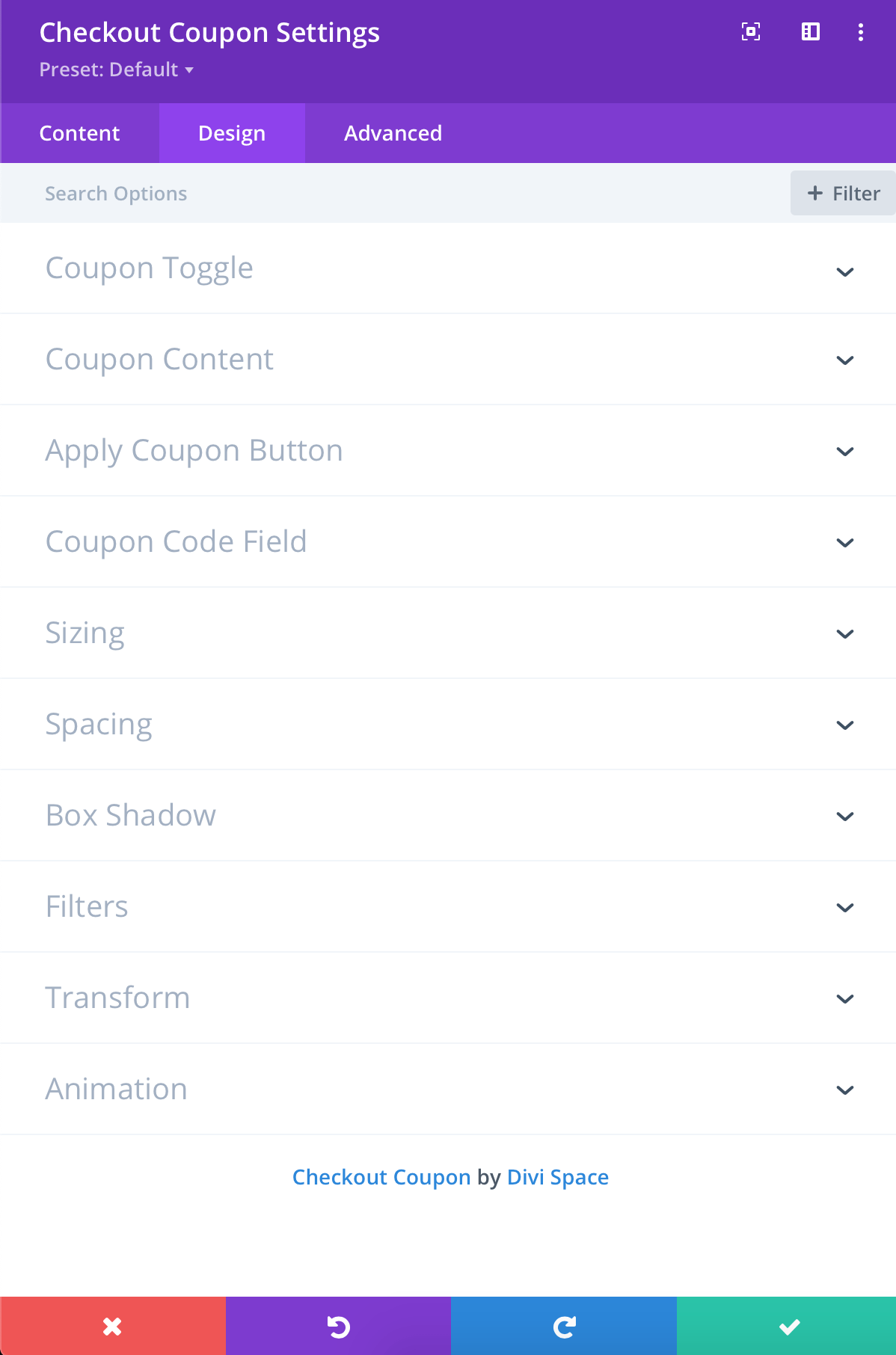 Checkout Order Module​
Using this module we can adjust the order placement section: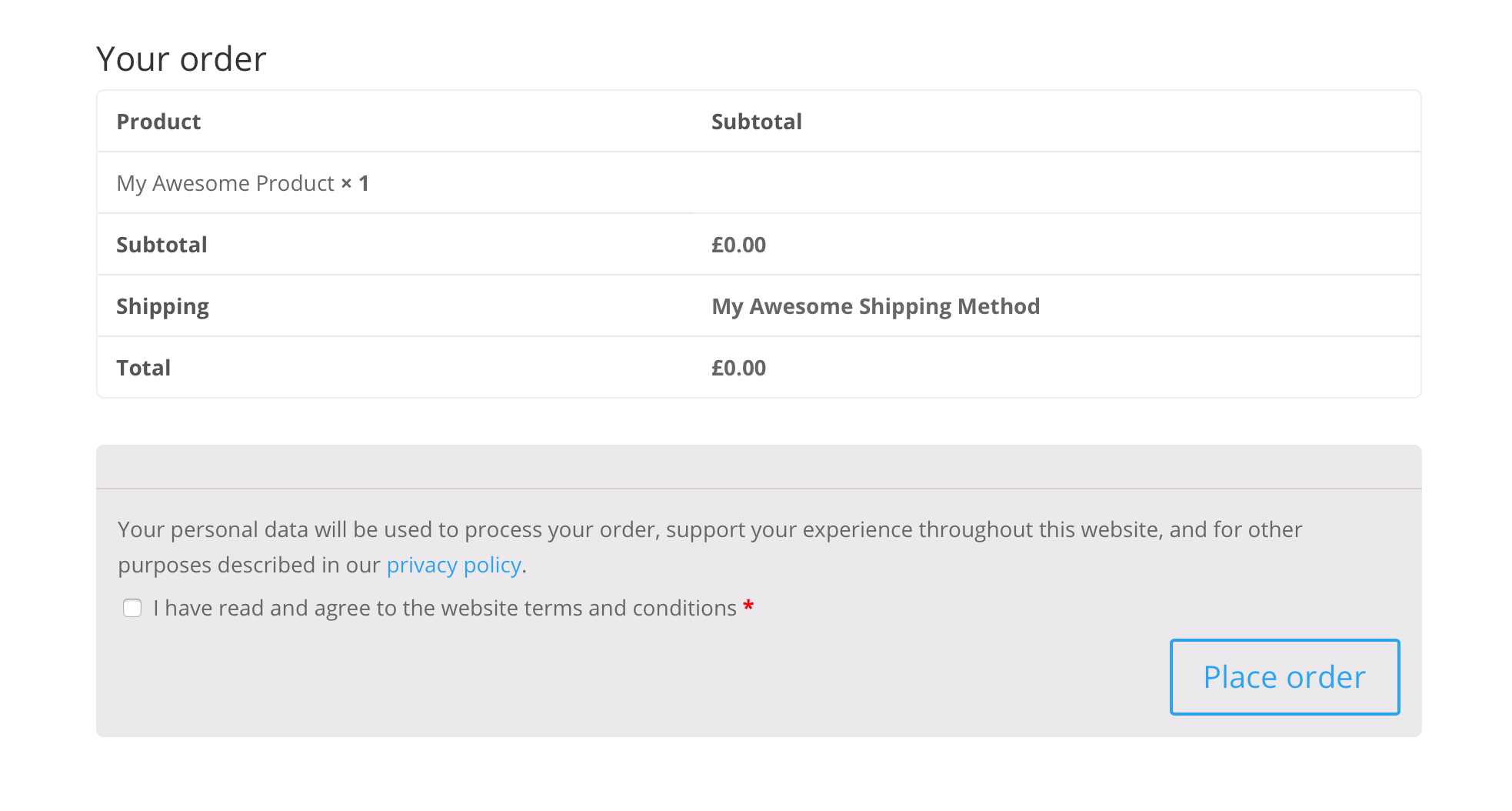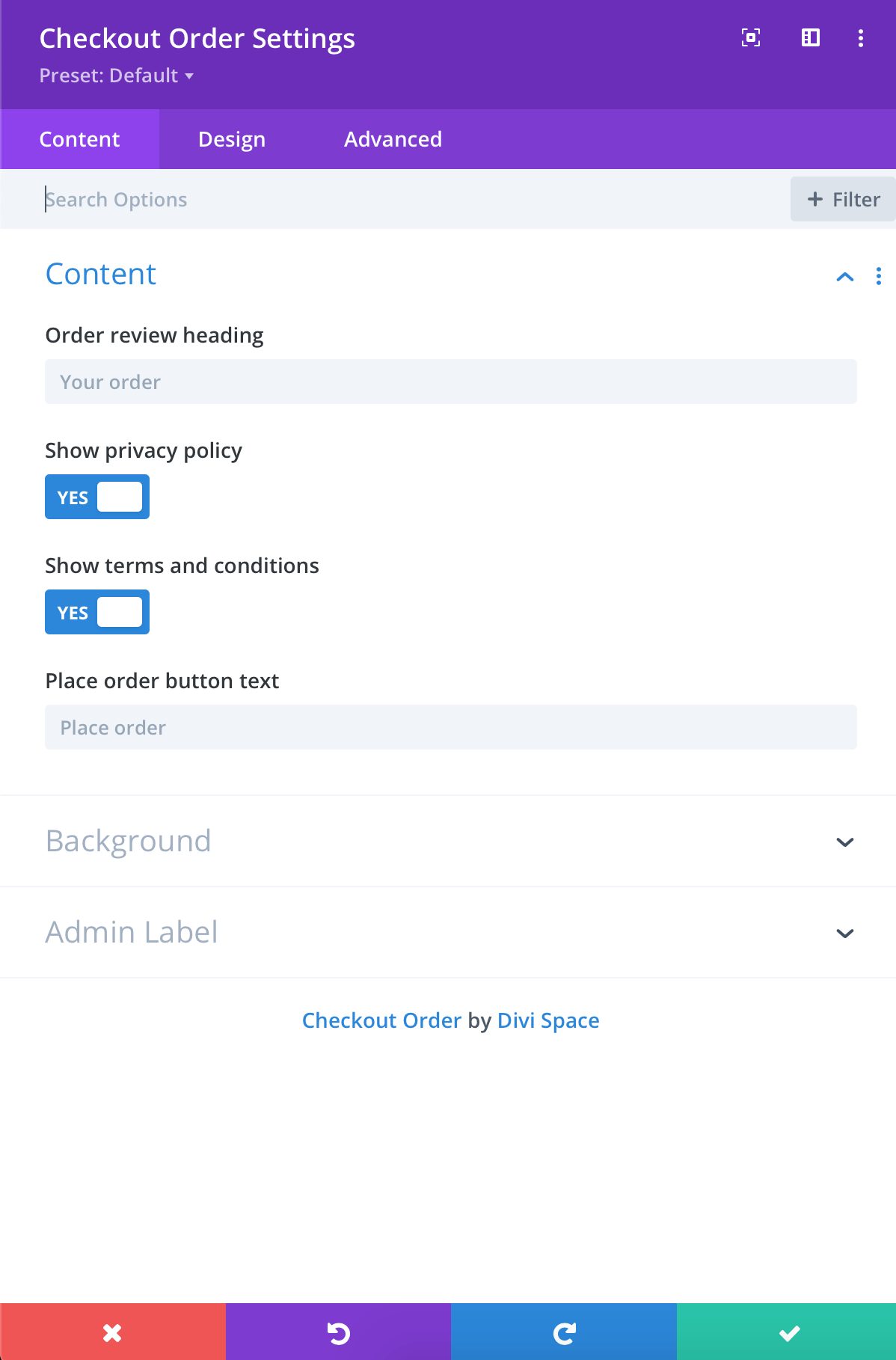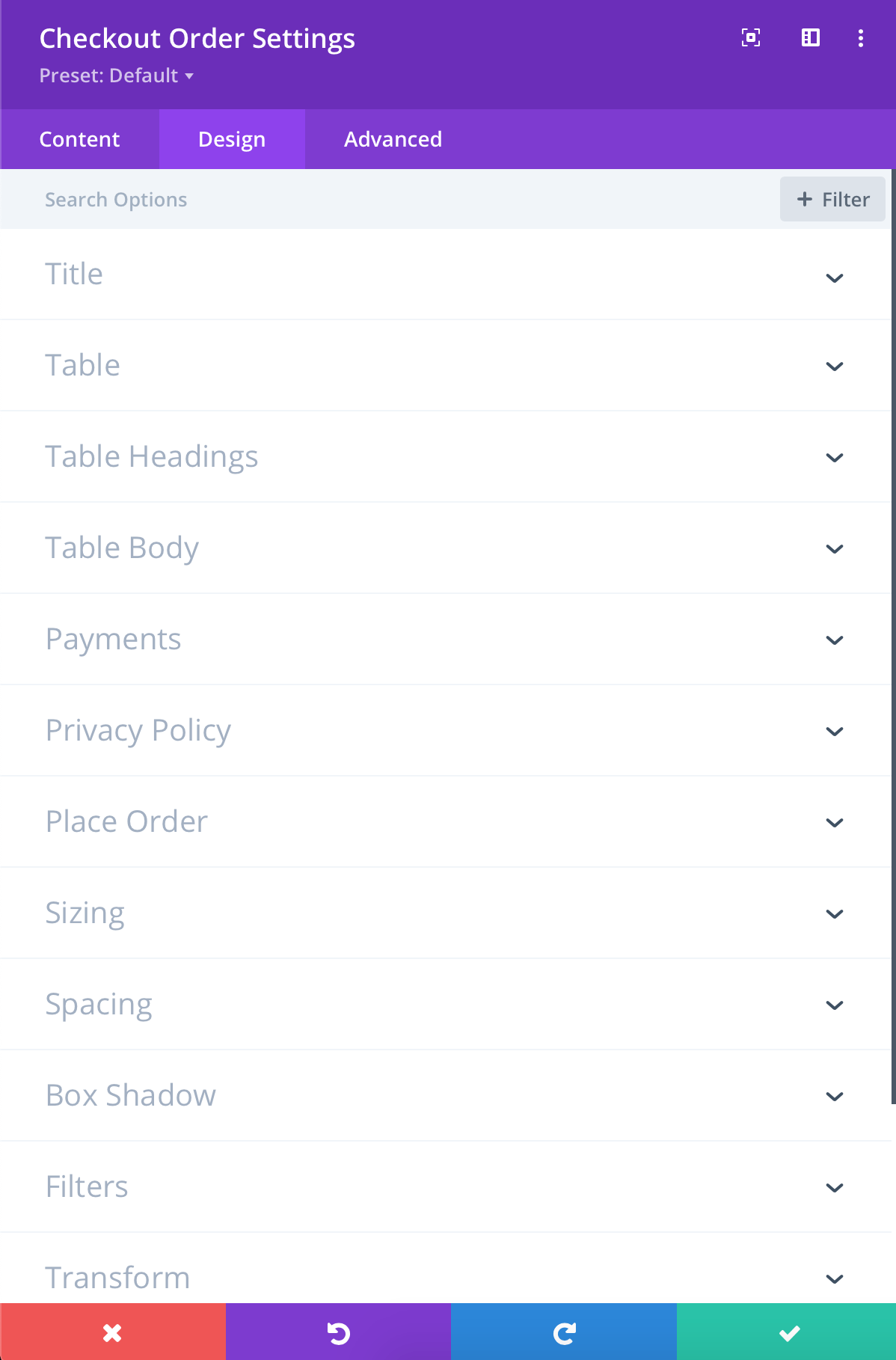 Checkout Shipping Module​
The module allows to customize the shipping form details and appearance: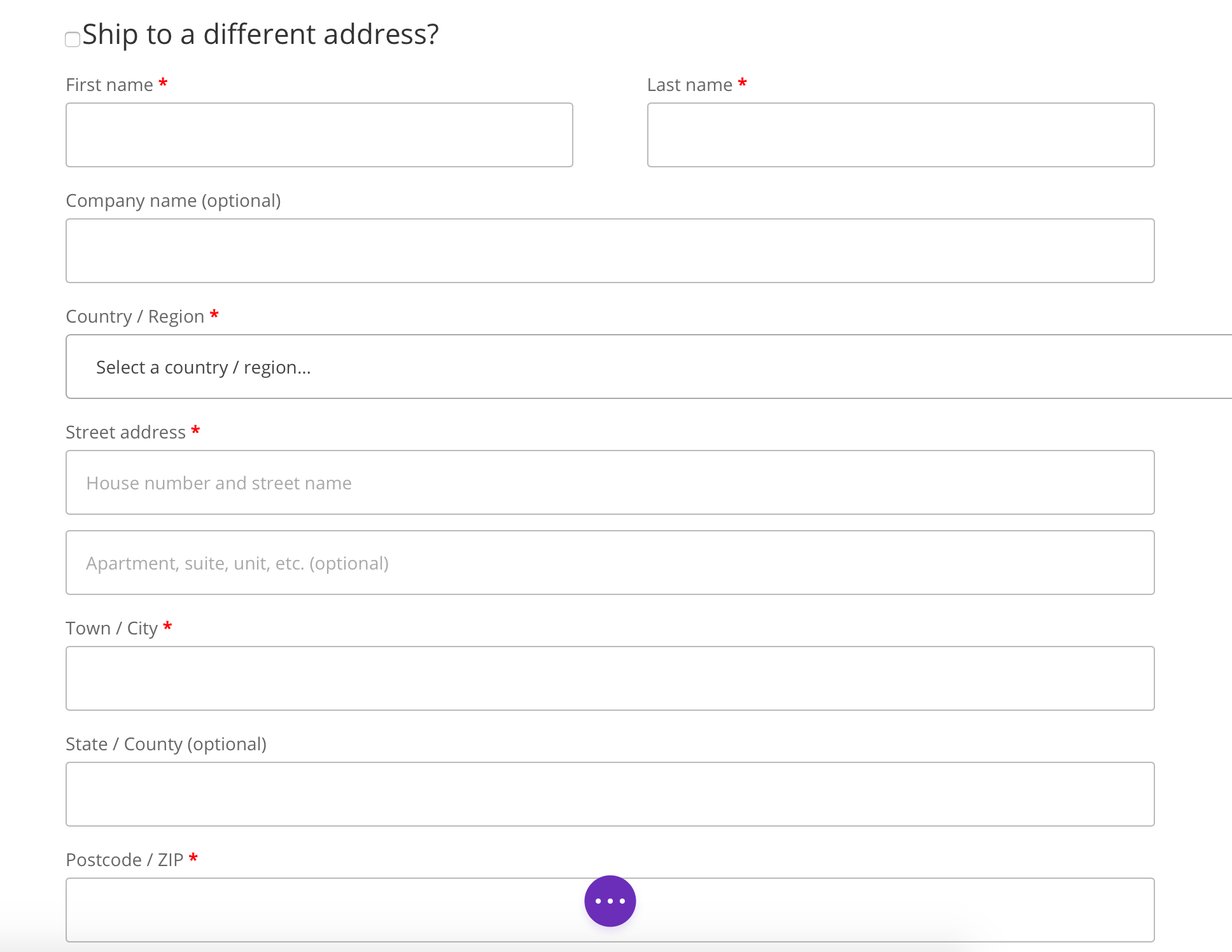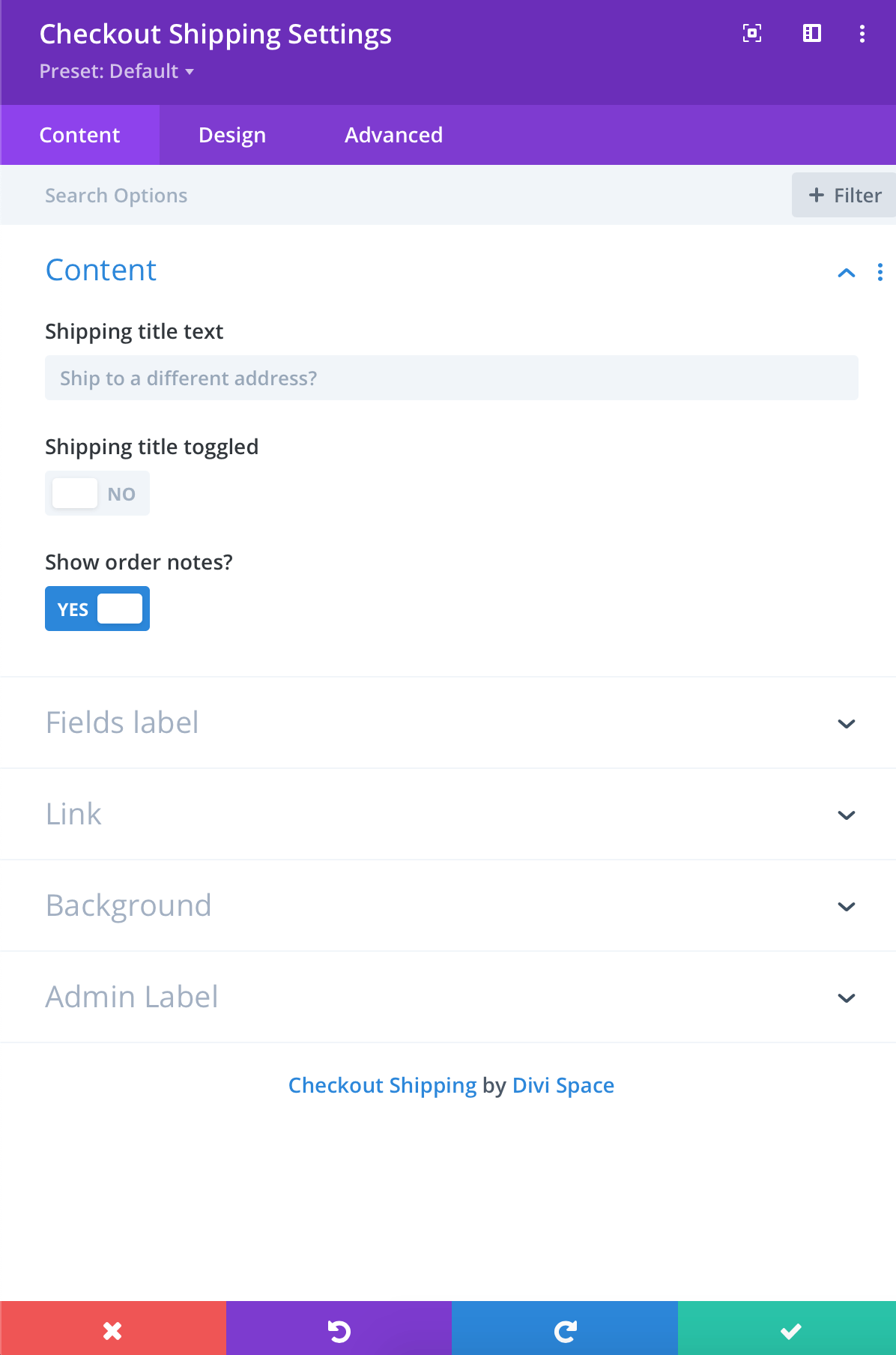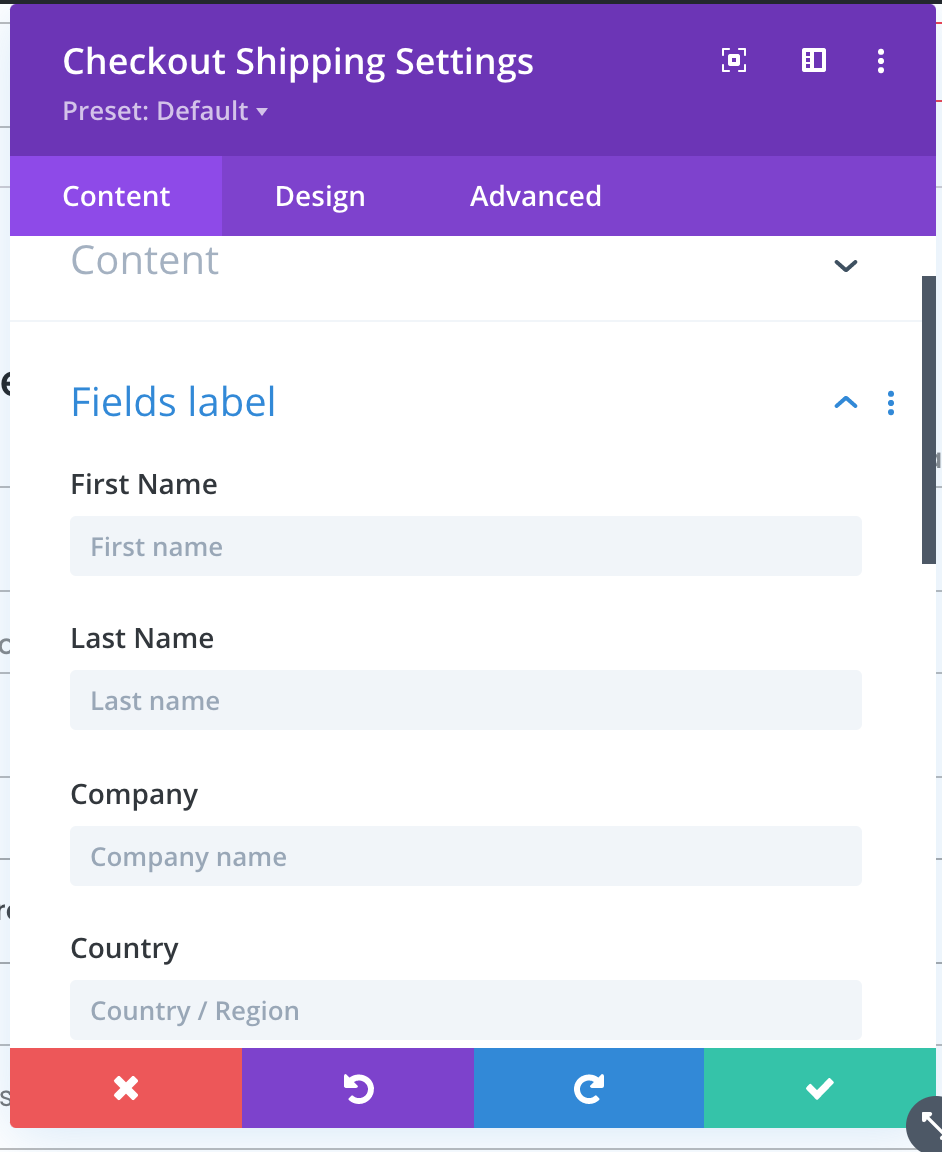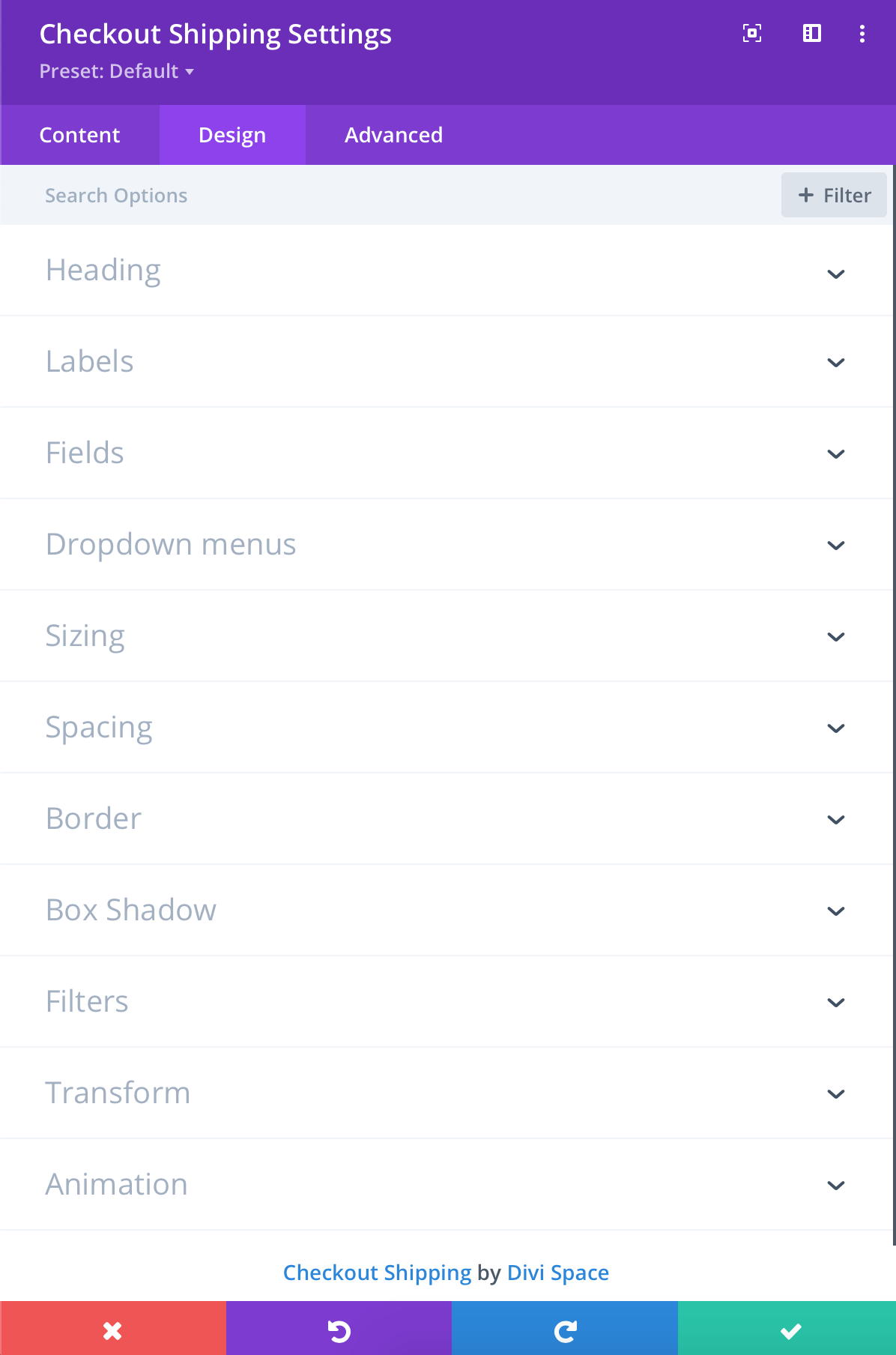 WooCommerce Notices​
This module simply controls the notice shown on the cart/checkout page and Woo Shop + module. This module is optional, but allows stylizing notices.