Ninja Forms Styler For Divi
The Ultimate drag and drop form builder is now seamlessly integrated with the most popular drag and drop WordPress theme, thanks to Ninja Forms Styler for Divi! Insert your forms into Divi layouts and style them to perfection with the ease and familiarity of a Divi Module.
Requirements​
Self-Hosted WordPress Installationś PHP version 7 or greater
memory_limit 128M
post_max_size 160M
max_execution_time 180
upload_max_filesize 160M
max_input_time 180
max_input_vars 5000
HTTPS support
Installation​
Navigate to the "Add New" in the plugins dashboard
Navigate to the "Upload" area
Select ninja-forms-styler-for-divi.zip from your computer
Click "Install Now"
Activate the plugin in the Plugin dashboard
Enter License Key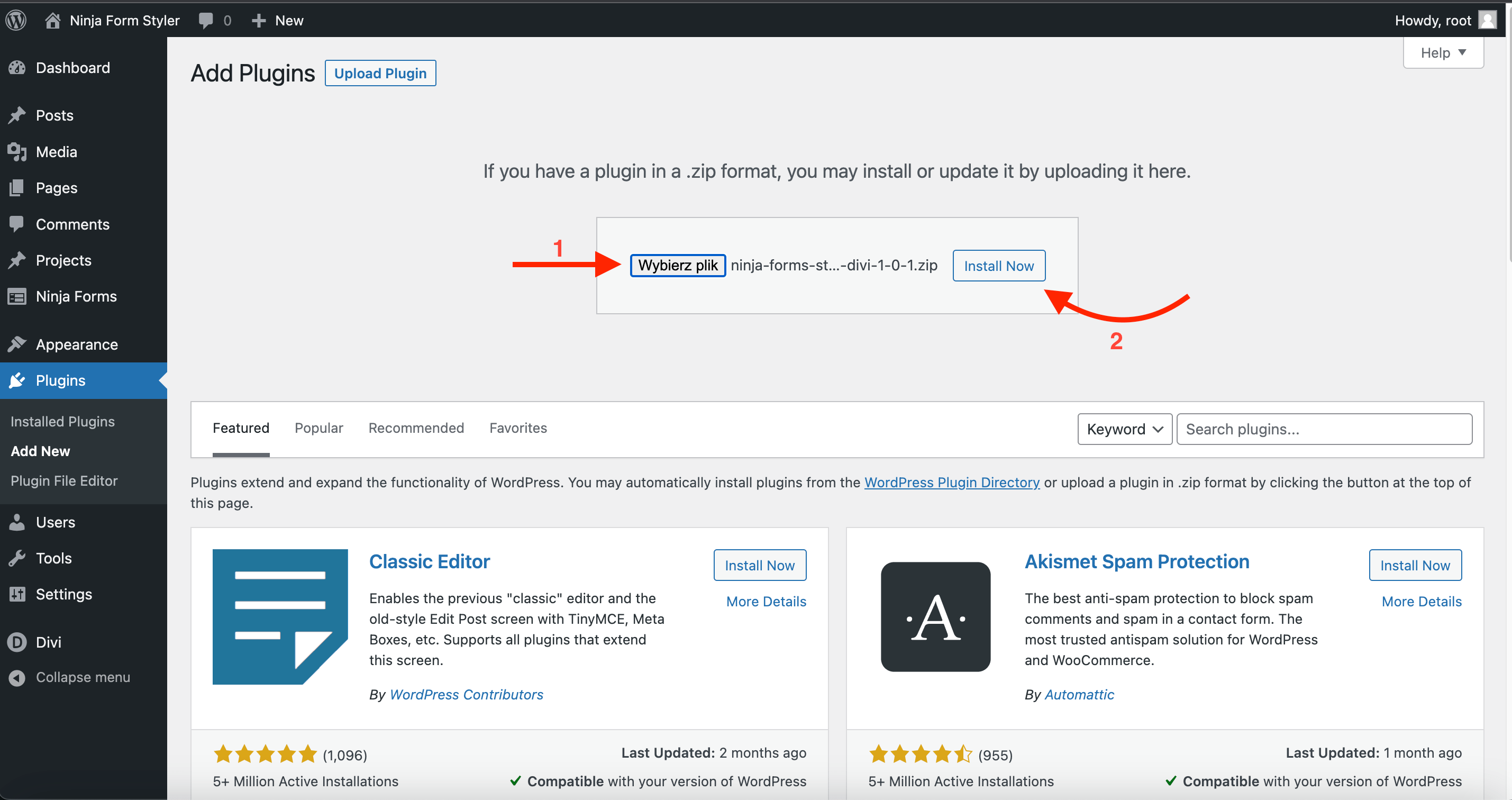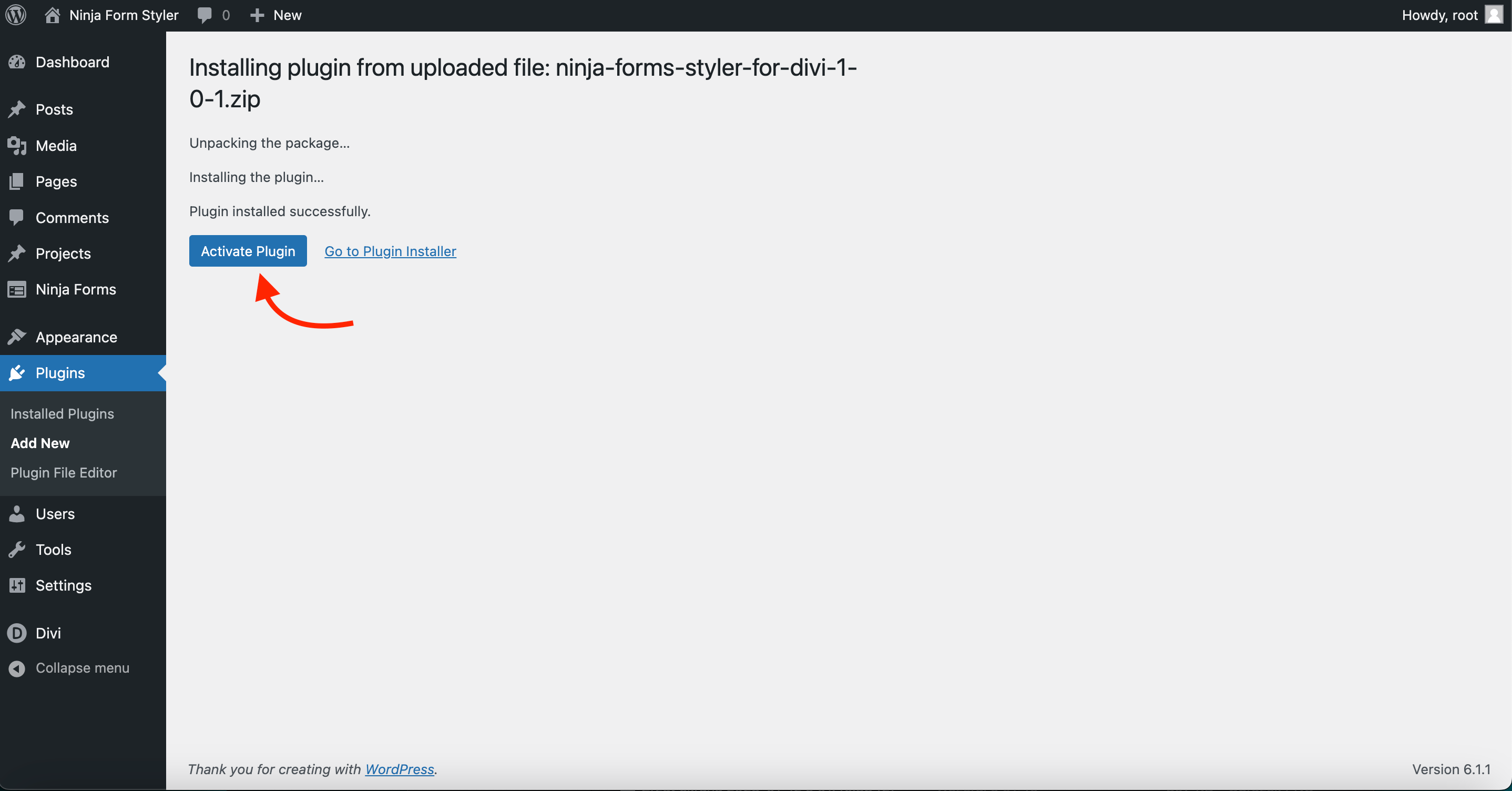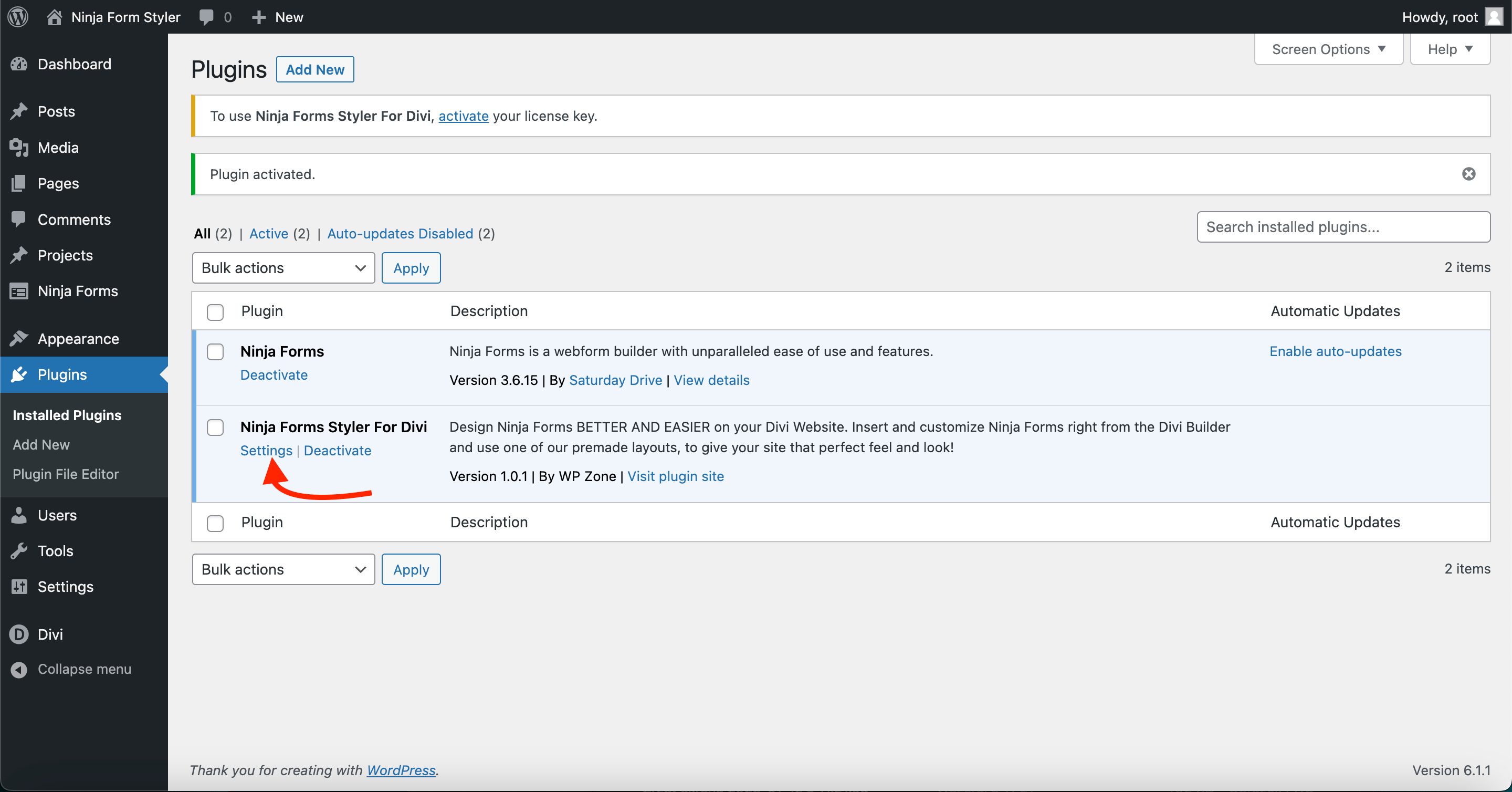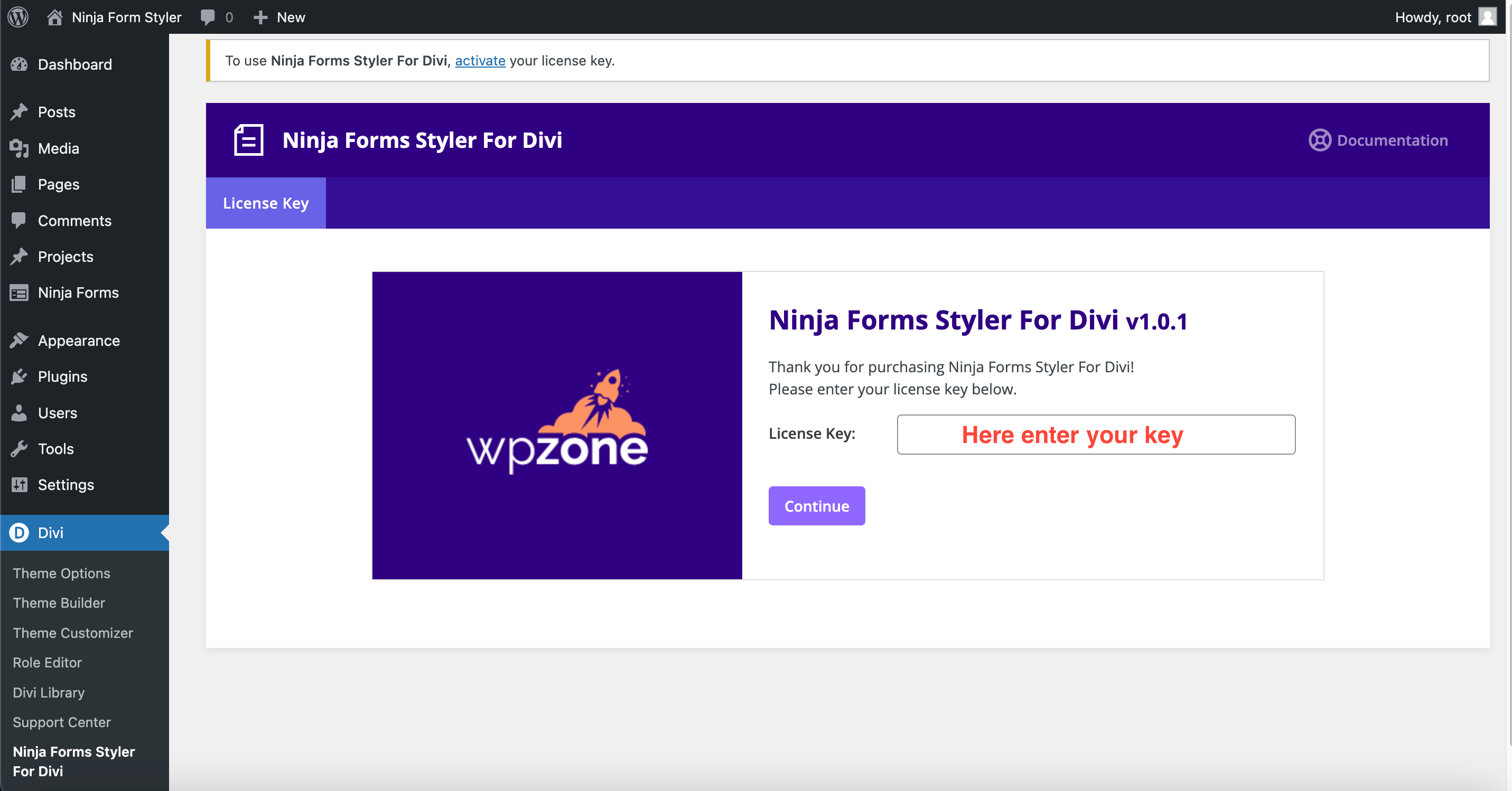 Using Ninja Forms Styler​
Display Settings​
Once you have created a form in Ninja Forms you can go to the page where you want to place it and then in Divi Builder select the Ninja Form module: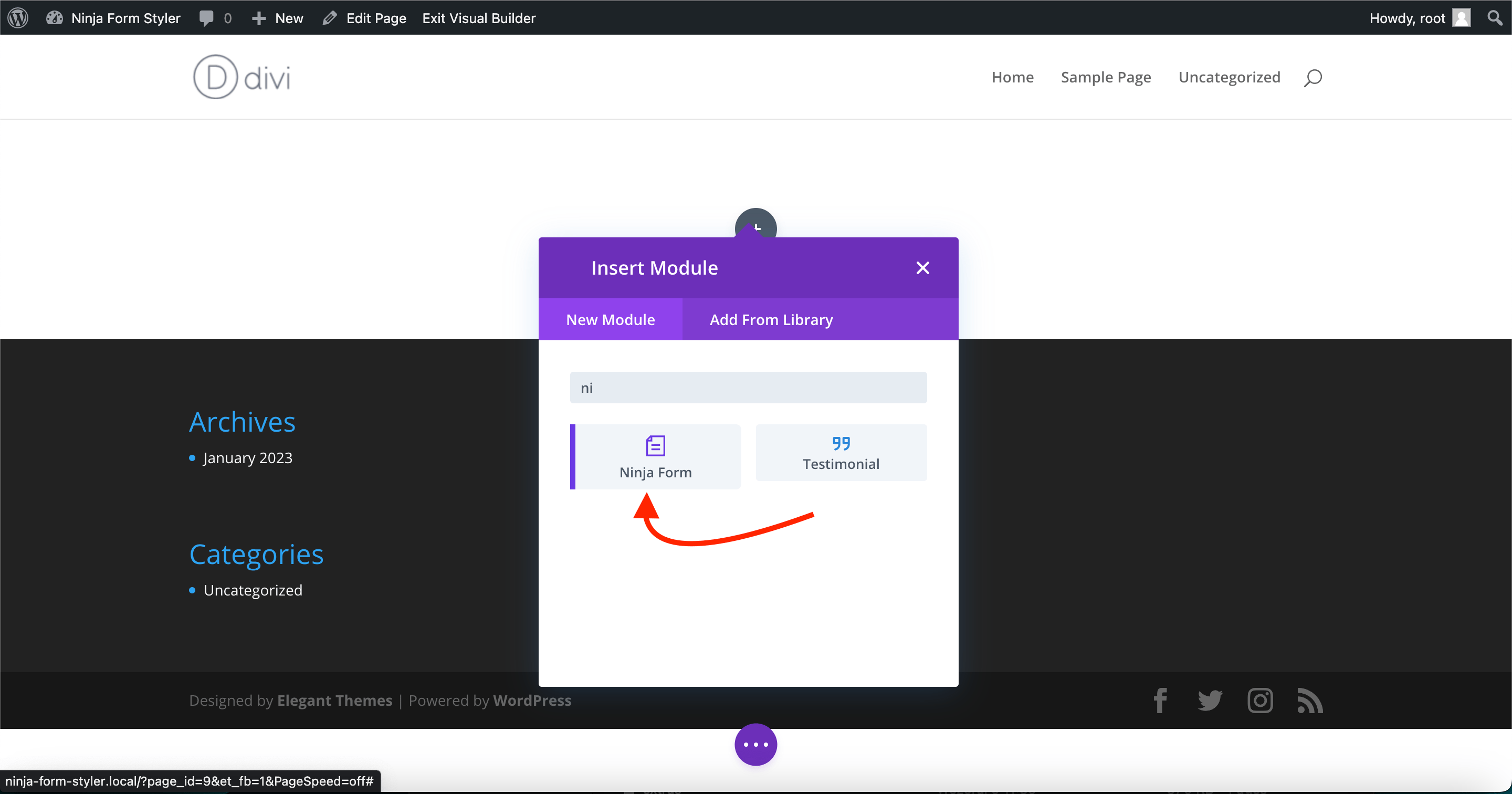 Then in the module settings, select your form from the list: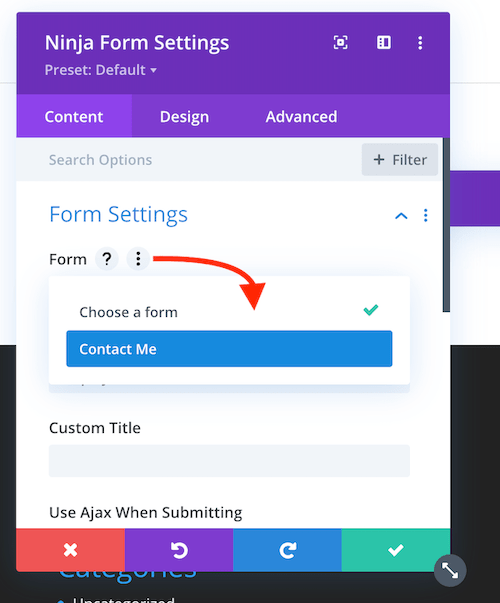 Title - This option allows you to choose what title to display and also if it should display on the front end.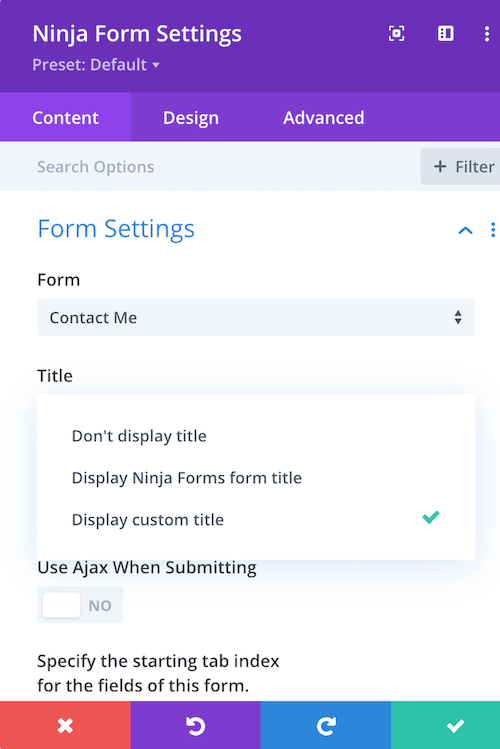 Available options are:
Don't Display Title - the form title will not be displayed at all
Display Ninja Forms title - will display form name from the Ninja Forms form settings
Display Custom Title - allows you to enter your own customized title from the module settings
Form Settings​
Use Ajax When Submitting - Specify whether to use AJAX to submit the form. With this option, when submitting the form, the page will not be refreshed if turned off.
Specify the starting tab index for the fields of this form.
Default Field Values - This option allows you to assign default values for given fields. Used for field_values shortcode parameter. The field_values parameter accepts multiple dynamic population parameters separated by an ampersand (&). For example, parameter_name1=value1
Design Options - You can find multiple design options in the Design Tab at the top of Ninja Form Module Settings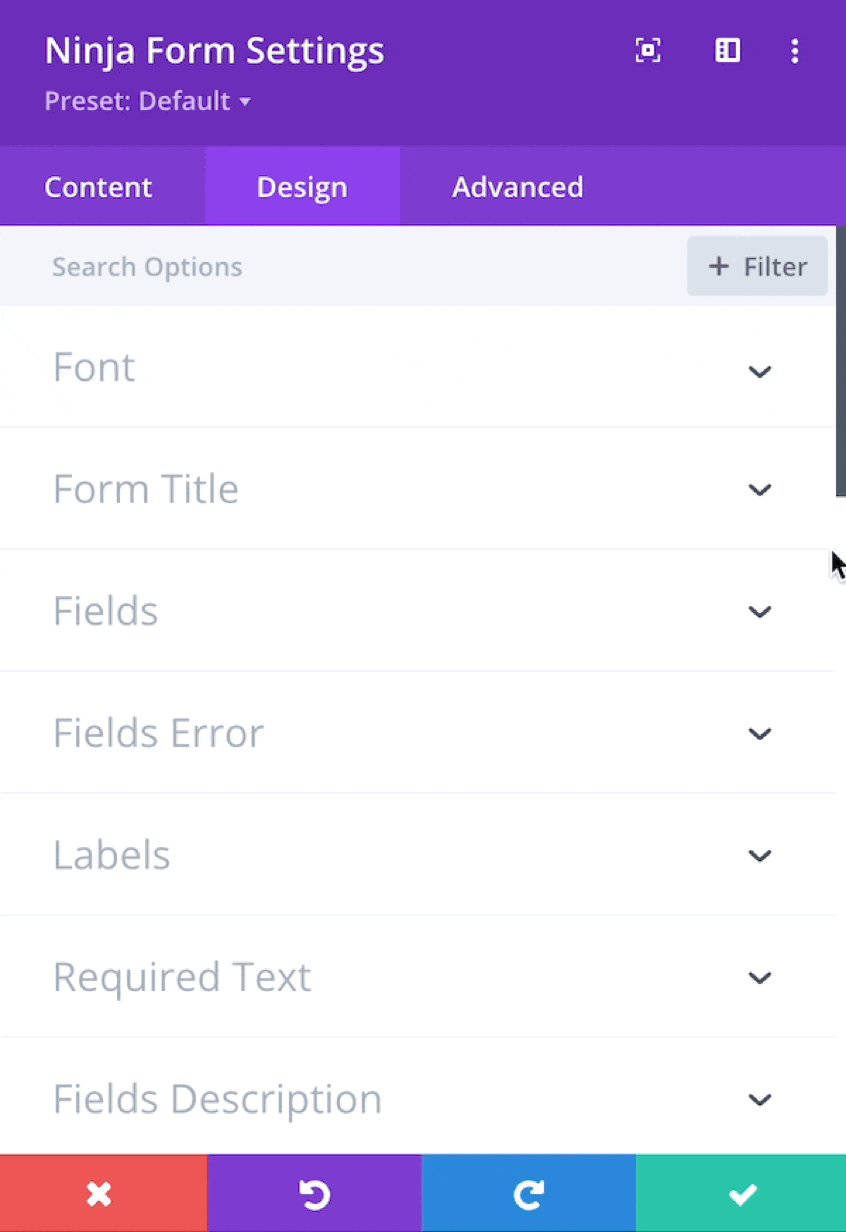 Preview Options​
Preview Options - Above the module there is a purple bar that allows you to change the preview from the form view to allow designing different form views.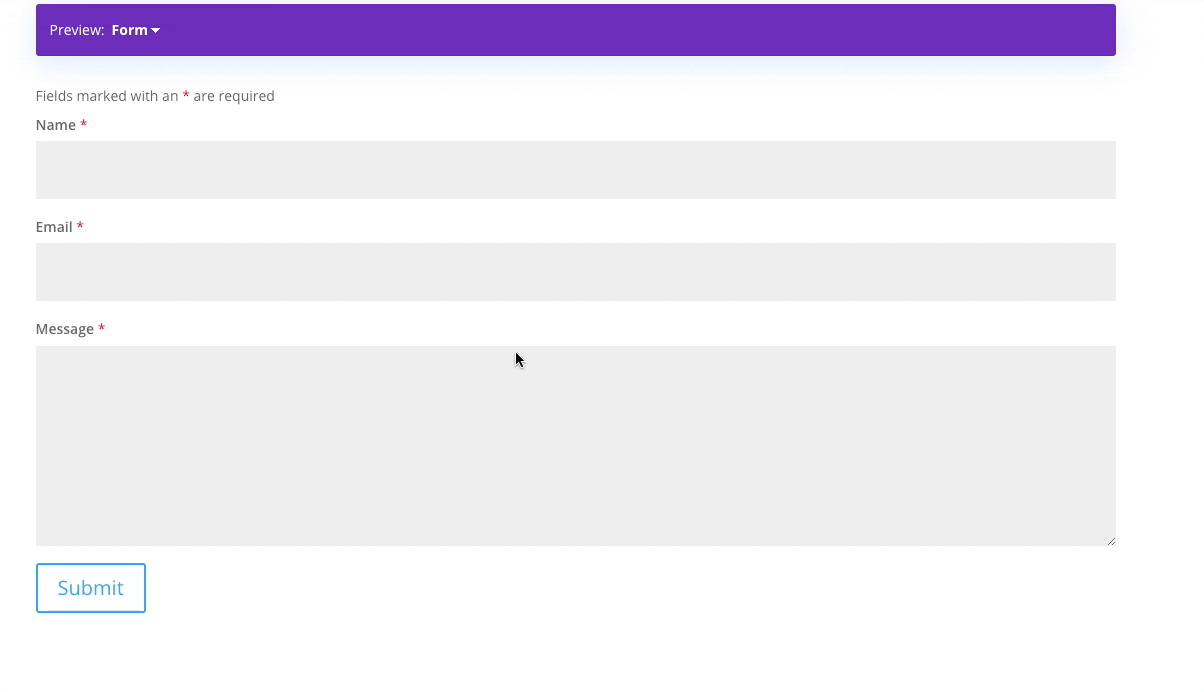 Available options are:
Form - default form view

Form with validation error - displays error text above the fields wherever there is a validation error. It informs users what should be changed to process the form correctly.

Confirmation message - Upon submitting a form in Ninja Forms, the user will be presented with a message or directed to a new page. By default, this is a simple message letting them know that the form has been successfully submitted and thanking them for their submission. You can configure your confirmation page from the Ninja Forms settings.