License key renewals and subscriptions
Automatic renewals​
All license keys automatically renewed (with thhe exception of lifetime licenses), and bill the account that you initially paid with when purchasing the product. You can choose to turn off automatic renewals by cancelling the subscription from within your account dashboard. The Lifetime Membership and othehr lifetime purchase options will not be billed any additional times, and are a one time fee.
Renewal details​
You can always check the license subscription status by going to the My Account > Subscription page
You can also preview subscription status by going to the payment details page. Find your purchase and click View Details.
Here is example of Payment Details page: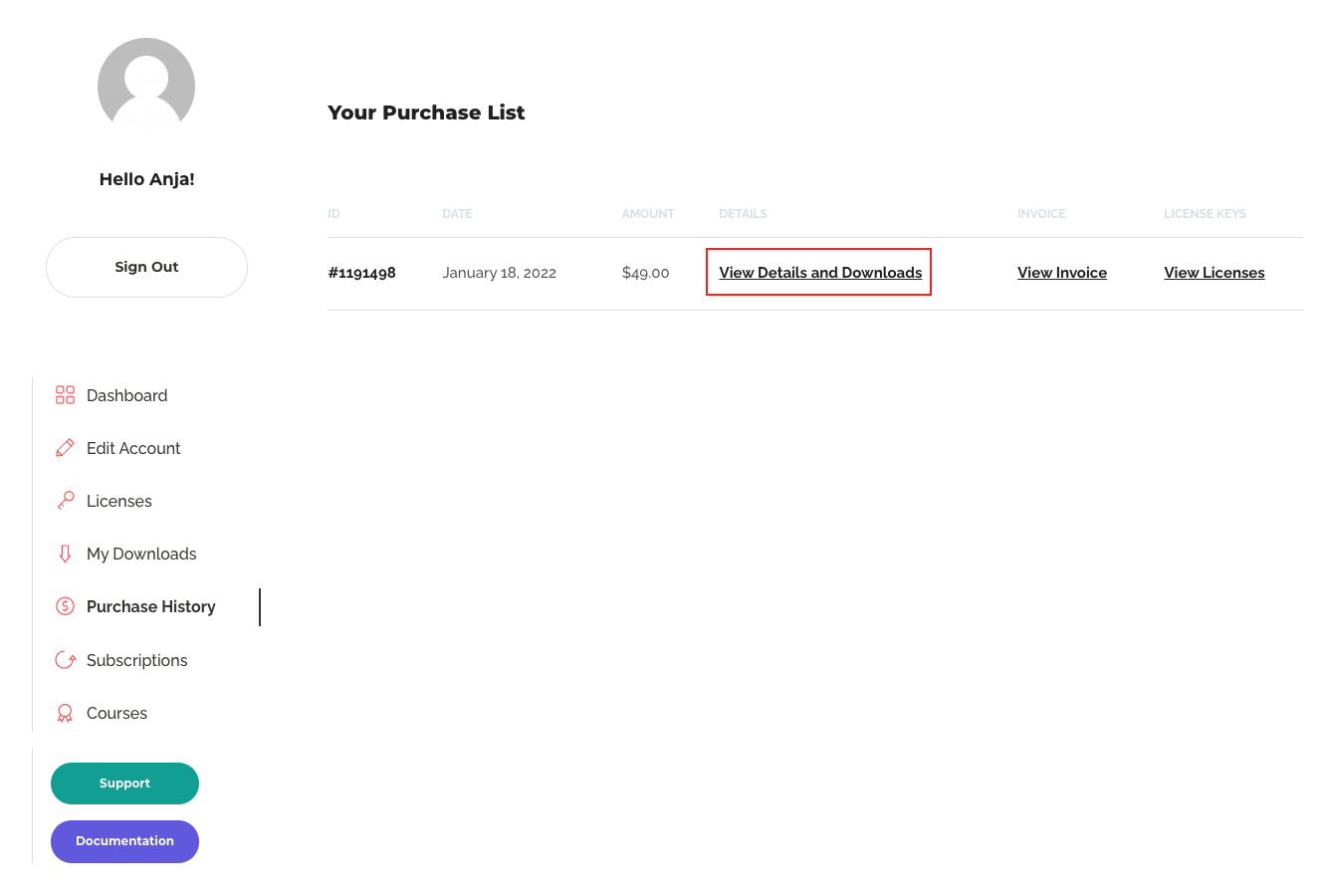 Renew the license manually​
To renew your license key manually.
Login to WP Zone account and go to https://wpzone.co/checkout/subscriptions/
Click Renew near the product name and go through the checkout process.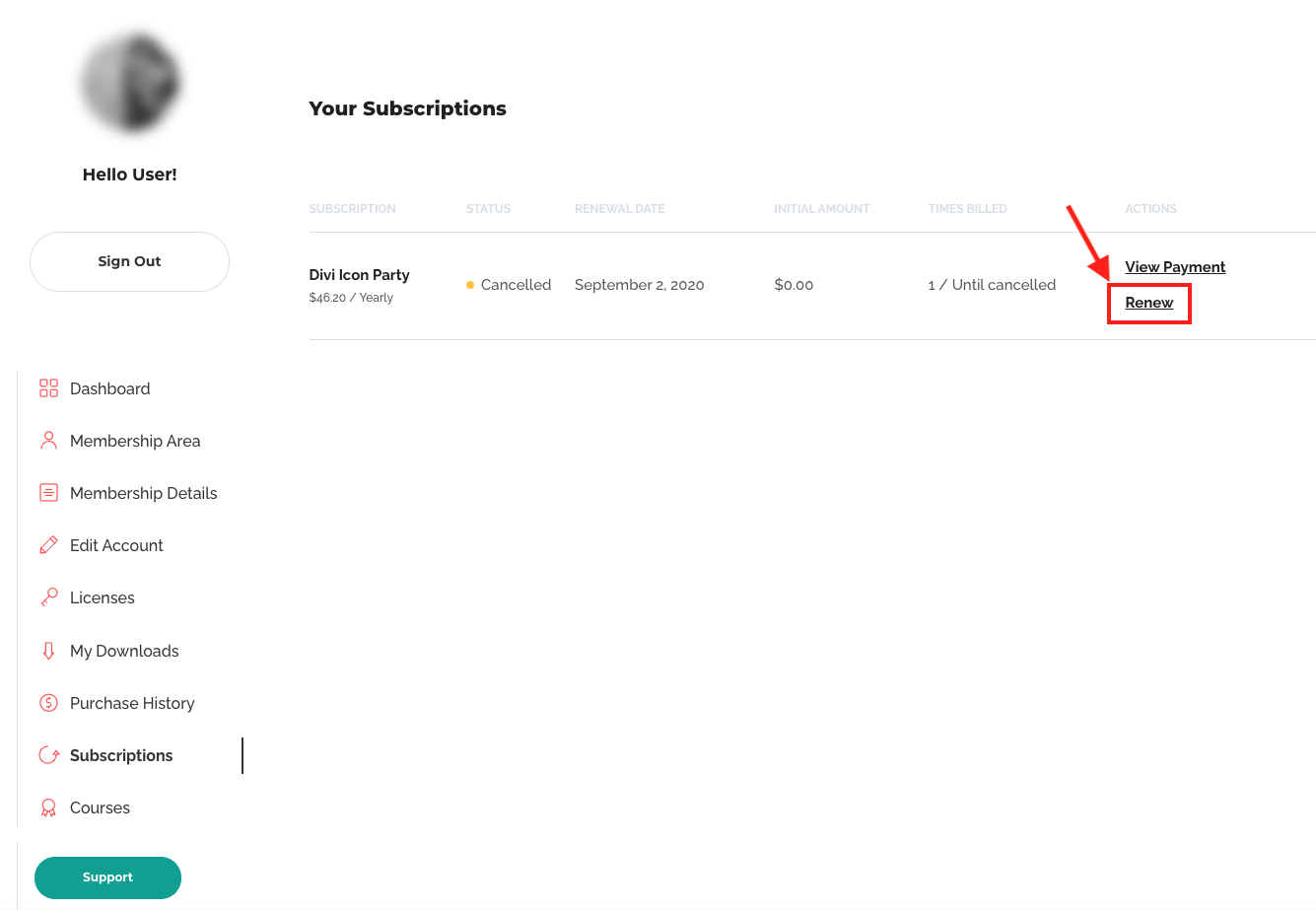 Renewals and billing​
You can find more about renewals in this section.