There are plenty of options in Divi to display content besides your standard modules, and being creative with them can pay off. One of the more interesting approaches you can use is to display your content is using timeline.
Timelines are perfect for telling stories and visualizing processes. You can use a timeline to give an overview of events, to highlight important points in time, and reveal things that people might have missed.
Result
Here is a preview of the timeline you can use in your projects.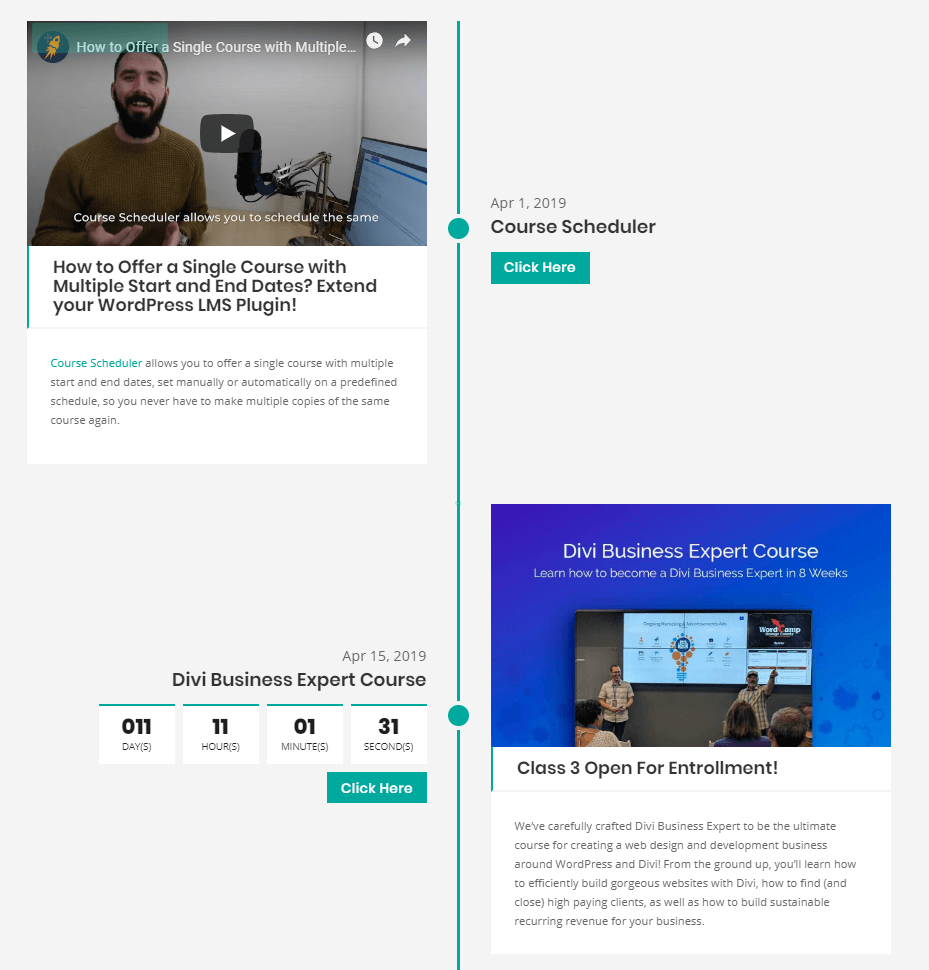 How to Import the Layout
Step 1. Download Layout
Fill out the form below and from received email download the .zip file. 
Unpack File.
Create New Page
Click Import/Export
Choose Divi Space Timeline.json file
Click "Import Divi Builder Layout"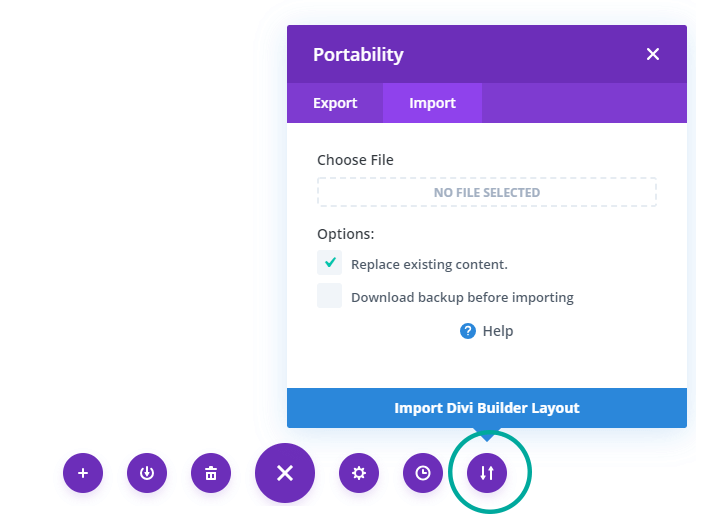 2. Go to the Advanced Tab and scroll to the Custom CSS box.
3. Copy CSS from "Timeline CSS" file and paste to the Custom CSS Box.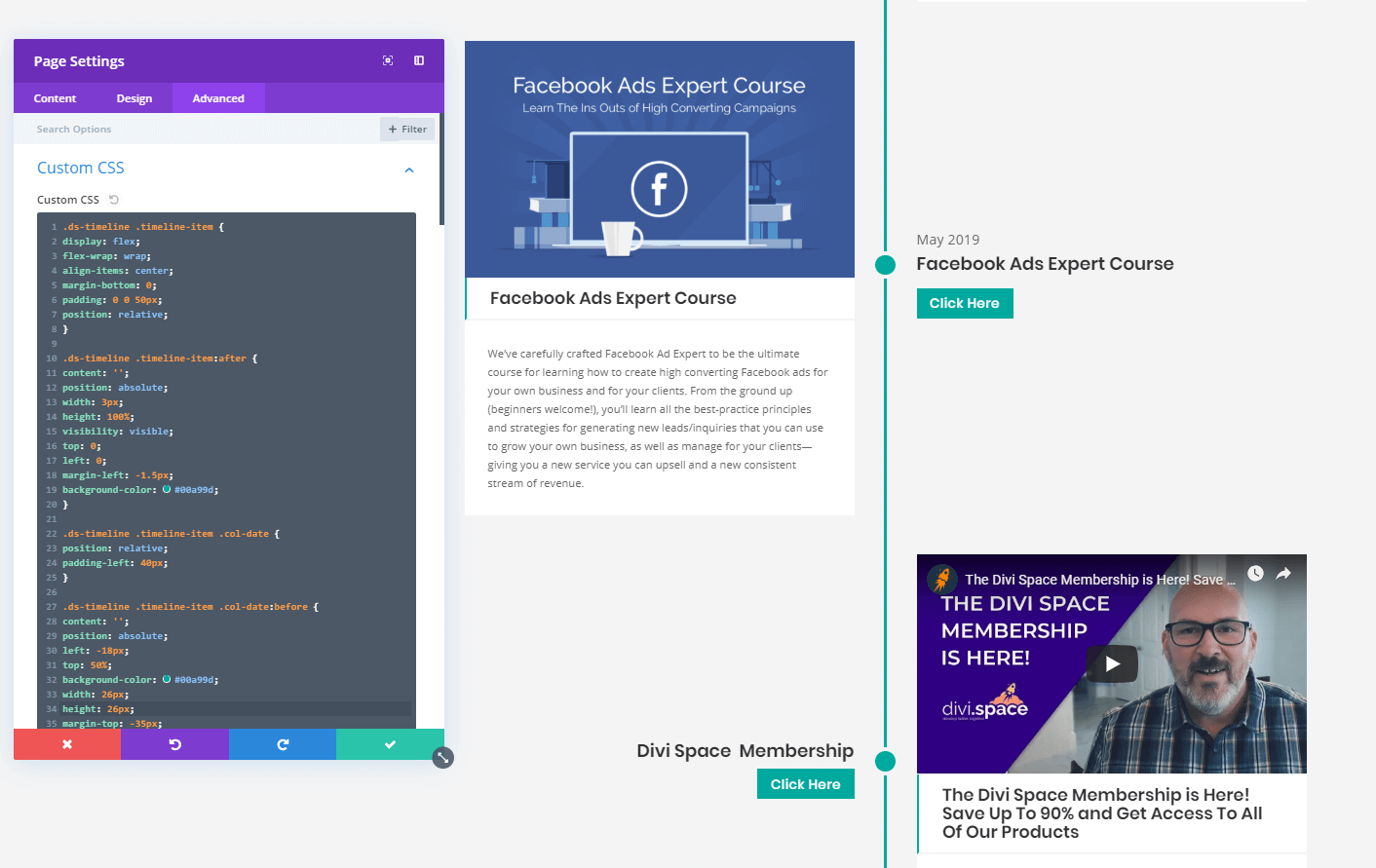 Get your
Free

timeline layout!
There you have it, with just 3 step you can present your story in the timeline! If you have any questions or suggestions, make sure you leave a comment in the comment section below!