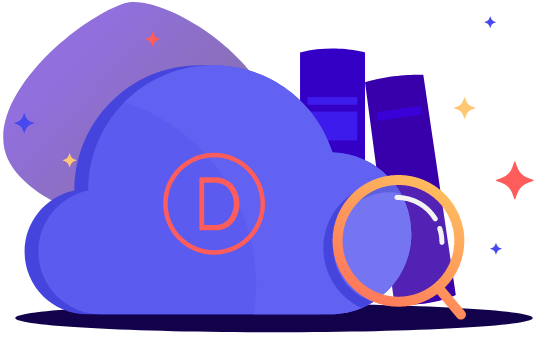 With plenty of choices available for WordPress website hosting, it can sometimes be hard to sort through all of the noise and figure out which host is right for you.
Your Choice Of Hosting Services Becomes Even More Important When You're Building Websites With Divi
As you probably know, Divi is unlike any other theme out there (that's probably why you chose it). Because it's so unique, it has a few requirements you'll want to keep in mind when choosing a host.
Many of the hosting services available, especially on the lower end of the pricing scale, don't exactly make it easy to compare their plans against one another. That's why we've put together this quick guide on choosing the best hosting service for your Divi websites.
Things To Consider When Choosing A Host
Before we get into which domain hosts are our favorites, let's touch on a couple of the biggest issues you want to keep in mind when looking for a host for your Divi based website.
Choose A
Managed Hosting

Service
What is managed WordPress hosting? Managed hosting differs from regular hosting in that it's optimized specifically for WordPress, and it comes with a few basic (but very important) advantages. Specifically: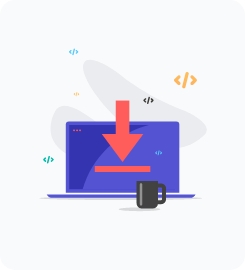 Easy WordPress Installation
Managed hosting comes with tools that make it really easy to install WordPress.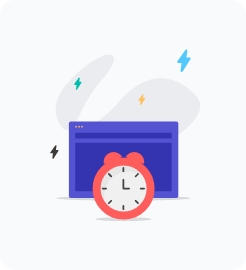 Managed hosting often results in faster site loading speeds, because of specific server settings that are optimized for WordPress.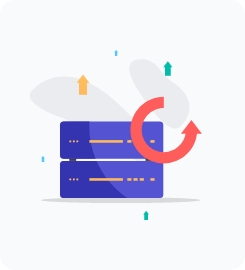 Automatic Updates And Backups
This is probably the biggest one. All relevant updates are automatically loaded to your site, and your content is periodically backed up in case your site crashed or gets hacked.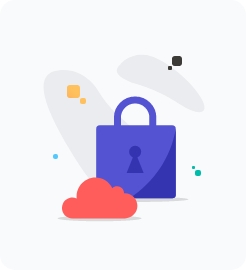 Your site should be more secure with managed hosting, since the security features are also optimized for WordPress.
Divi is a pretty resource intensive theme. All of that customizability and the wide array of options it gives you as a website builder can come at a price.
This is only a problem if you choose the wrong host. Go with a host that has a track record of good performance and optimized for speed, and your Divi site will load fast and work the way you want it to. So how do hosts optimize for speed?

To keep it brief, caching is where a static version of your website is stored on the server, so that visitors can access your site without making WordPress go through the time-intensive process of retrieving data from your MySQL database every single time. If you didn't understand that, don't worry. Just understand that caching makes your website load way faster. Some hosting services automatically cache your data, others don't (in which case, you'll need to install a caching plugin).

Content Distribution Network
This is probably the biggest one. All relevant updates are automatically loaded to your site, and your content With a content distribution network (CDN), the content on your website is replicated and stored on servers at different geographical locations across the planet. So when someone from far away visits your site, the content loads from whichever server is closest to them. This also makes sites load way faster.
These are not the only factors that influence your website's speed, but they're two of the biggest to keep in mind when you're choosing your host.
Another major influence on the speed and proper functioning of your website is making sure your hosting server is configured correctly, which is a whole different topic. Here is a link to Elegant Themes' documentation explaining how to set up your hosting server for the best possible performance when using Divi.
Recommended Settings To Optimize Divi
For The Best Possible Performance
Regardless of which hosting service you ultimately choose, it's a good idea to make sure that your server is configured for the best possible performance. Here are the recommended server settings for Divi, taken directly from Elegant Themes' Support Center:
PHP version 7.2 or greater
upload_max_filesize 64M
MariaDB version 10.0 or greater
memory_limit 128M
max_input_time 60
HTTPS support
post_max_size 64M
max_input_vars 1000
Nginx OR Apache with mod_rewrite module
max_execution_time 120
MySQL version 5.6 or greater OR
The Best Hosting Services For Divi Websites
Keeping the above considerations in mind, we've narrowed the list down to the top four choices for the best Divi hosting.
Out of all the options available, our number one choice for Divi hosting services is WP Zone Hosting. When it comes down to it, Divi Space Hosting simply offers great value for the price. It's not as cheap as some of the budget options out there, but what you get for the monthly price is truly impressive. WP Zone Hosting is the only hosting service optimized from both the Hardware to the Software specifically for WordPress page builders like Divi. Launched in 2020 it was created by Aspen Grove Studios and Divi Space, one of the pioneers of extensions for the Divi page builder. It is the only hosting platform that meets or exceeds all the minimum requirements for powering a page builder at launch.
Optimized For Speed And Performance:
Divi makes setting up a website incredibly easy but without properly configured servers it can really slow down your site. WP Zone Hosting is not just a repackaged cloud service. Our data center is built on the best hardware to provide the ultimate in performance and integrates with CloudFlare for speed optimization.
Good Value At Every Tier:
WP Zone gives you incredible value and though it is not the cheapest option, it comes with no soft limits. Just pay for storage and every site is equipped with a minimum of 16-core processors and Hyper-threading. This means every site runs at top performance at every level.
WP Zone Hosting only provides one service – managed WordPress hosting. Our platform is really geared toward this audience, with easy site migration, security optimized for WordPress, and a great overall user experience.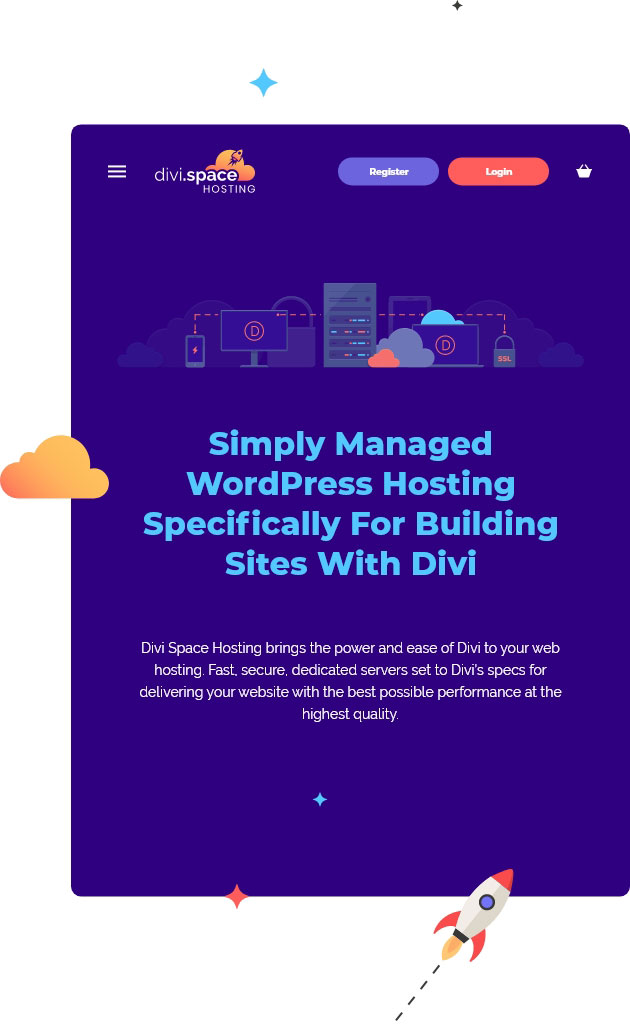 Again, Divi Space Hosting is not a "budget" option, although still less expensive than most managed hosts. But with plans starting at $15/month, it's the right option if your site is mission-critical, you manage client sites, or you are serious about making money online.
Do-it-yourselfers
Small businesses
E-commerce
Enterprise sites
Websites that plan on scaling
WPEngine is considered by many to be the gold standard in managed WordPress hosting for website owners looking to scale up and move out of the budget category. And even a couple of years ago (before Divi Space Hosting became what it is), we probably would have agreed. Even though it comes in just behind Divi Space Hosting, it's still an excellent option for many WordPress users looking for premium hosting.
WPEngine is a very well-built, truly premium hosting platform, and it shows when it comes to speed, in part due to the automatic caching function.
World Class Customer Support:
WPEngine takes customer support seriously. Really seriously. They have a hard-earned reputation as one of the best (if not the best) in this area.
Like Divi Space Hosting they specialize in managed WordPress hosting. It's all they do, and they're really good at it.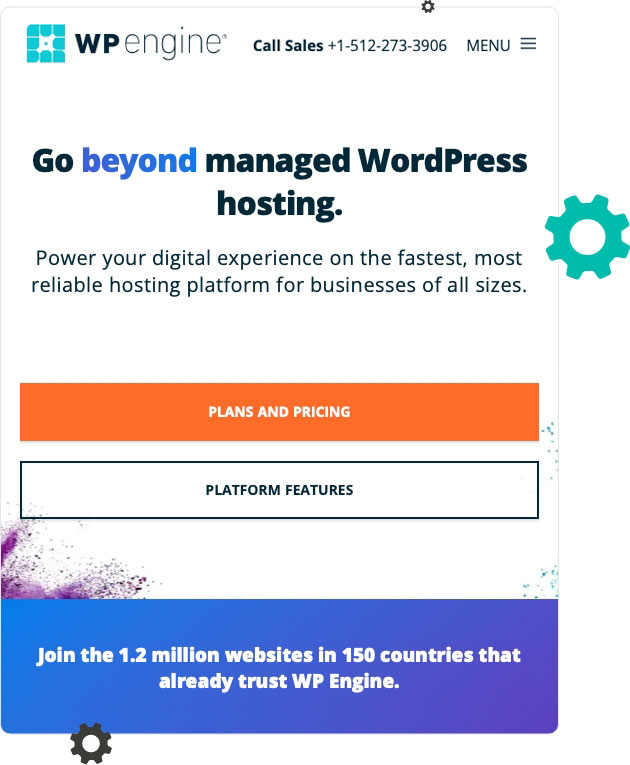 This is among the most expensive options out there, and this is one of the biggest reasons we don't have them at #1.
You only get one WordPress installation with their lowest tier, and it quickly gets very expensive if you want to add more sites.
WPEngine has a great CDN, but it's only free for the first 1000GB sent every month. After that, you're getting charged.
Enterprise sites (due to its security, scalability, and speed)
Sites that need large bandwidth
SiteGround was founded back in 2004, and has become one of the biggest names in website hosting. They're cheaper than the first two names on this list, and for the price, SiteGround is a very compelling option.
Their cheapest managed WordPress hosting option comes in at $11.95/month, but with frequent specials it can be had even cheaper.
Like WPEngine, SiteGround has a great reputation for customer support.
Every SiteGround plan comes with Cloudflare CDN. This is a pretty spectacular bonus when you consider the low price you're paying, and it helps keep SiteGround competitive with more expensive options when it comes to speed.
The $11.95/month plan only includes 1 website, but upgrade to $19.95/month (or above) and you get unlimited websites. Again, that's a pretty startling value for the price.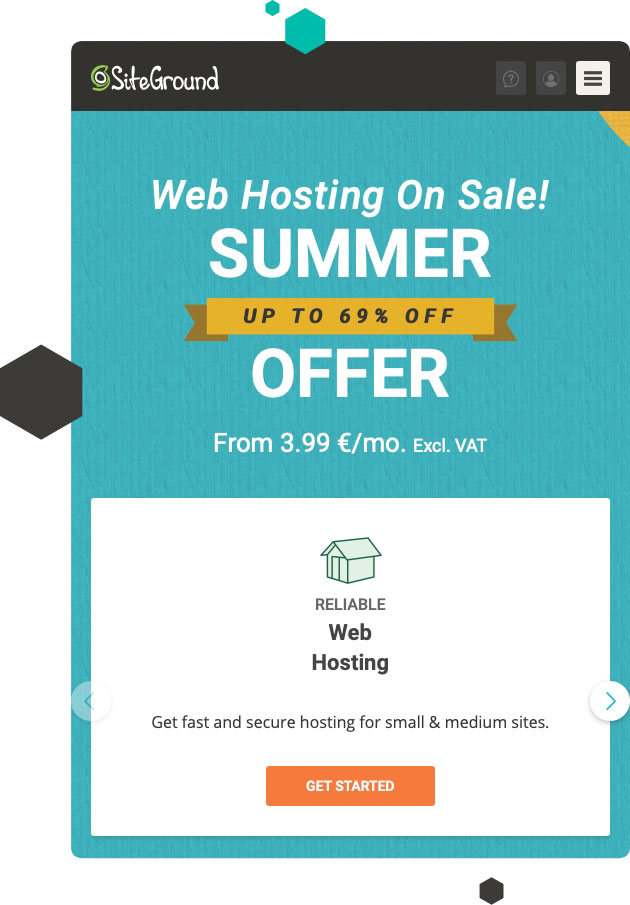 SiteGround caps the amount of storage that can be used in each plan. For many small websites like a personal blog, this is fine. But for others, like image-heavy sites, it can be a problem.
Not A Dedicated Managed WP Host:
Unlike the other choices on this list, they are not specialists in managed WordPress hosting — it's just one of the many hats they wear.
Need managed hosting on a budget
Small websites that won't scale too fast
Anyone looking to try out managed hosting
If you want to optimize your site for the fastest possible speed, it's going to cost you more.
With plans starting at $14/month, Flywheel won't break the bank.
Like we mentioned above, Flywheel takes it to another level with their niche focus. If you're a designer or have your own agency, this is sure to catch your eye.
Flywheel provides truly useful project collaboration tools, templates, and site blueprints, all really compelling add-ons for designers and agencies.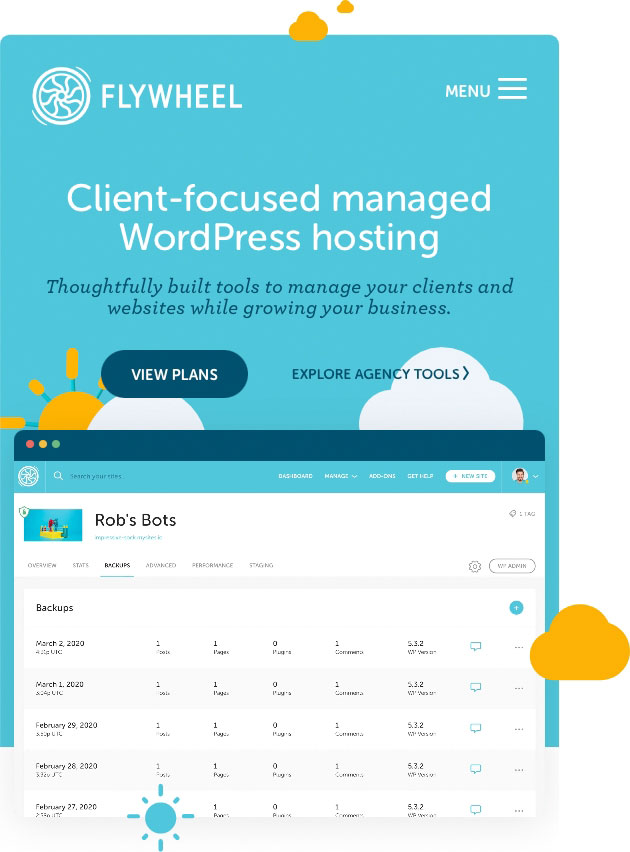 If you want to optimize your site for the fastest possible speed, it's going to cost you more.
Multisite Plans Are Expensive:
You only get one site with their basic plans. In order to have more than one WordPress install, you have to buy one of the professional plans, which get pricey fast (but could be totally worth it if you're doing good business as a designer or agency).
Just like their branding says, if you're a designer or you run an agency, it's definitely worth checking out Flywheel.

Speed, Security, Bandwidth Usage, Server Types, Shared Hosting, FTP, SFTP, VPS, Dedicated Servers, Providers, Domains, SEO
There is certainly no shortage of website hosting options currently available, and this list doesn't cover every possible option.
Instead of overwhelming you with a long list, we kept it short on purpose, making things simple by highlighting what we think are the best choices for Divi and WordPress hosting.
A few hosting services that didn't make it onto this list are Kinsta, DreamHost, Cloudways, and Media Temple. These are all viable options as well — we just don't find their value with Divi to be compelling enough to overtake the four we listed above.
Choosing a host is all about choosing the best one for you. By following the list above, you should be able to do just that.