As we finalize plans for the year ahead, we at Divi Space and Aspen Grove Studios are reflecting on what an incredible 12 months we've had. 2018 has seen our little company undergo amazing growth. We've acquired our second development company, which has seen our product portfolio almost double in size! The dreams of three separate entities have merged into a jointly held single purpose: providing kickass tools for Divi & WordPress designers & developers. And with the help of our awesome 20+ team spanning 5 continents and thousands of customers everywhere from India to Indiana, we've never been more ready to get started on the new year, we're so glad to have you along for the ride!
In this article we're going to take a stroll down memory lane and recap some of the highlights, victories and best moments of 2018.
Aspen Grove Studios Acquires Potent Plugins
In May of 2018, our parent company, Aspen Grove Studios acquired the successful WordPress plugin development agency, Potent Plugins.

Founded by Jonathan Hall, Potent Plugins has spent years producing some of the most feature rich WooCommerce and WordPress plugins available online. Adding this store of products to our Aspen Grove Studios brand, has been a huge value add to our valued customers. It's also allowed us to define clear directions for the Aspen Grove Studios and Divi Space offerings, with the former now focused on WordPress centric objectives and the latter pushing the boundaries of possibilities in and around the Divi theme by Elegant Themes.
Now, with both Potent Plugins and Divi Space under the Aspen Grove Studios brand, we're able to offer our customers better products, bigger deals and the highest level of value to date.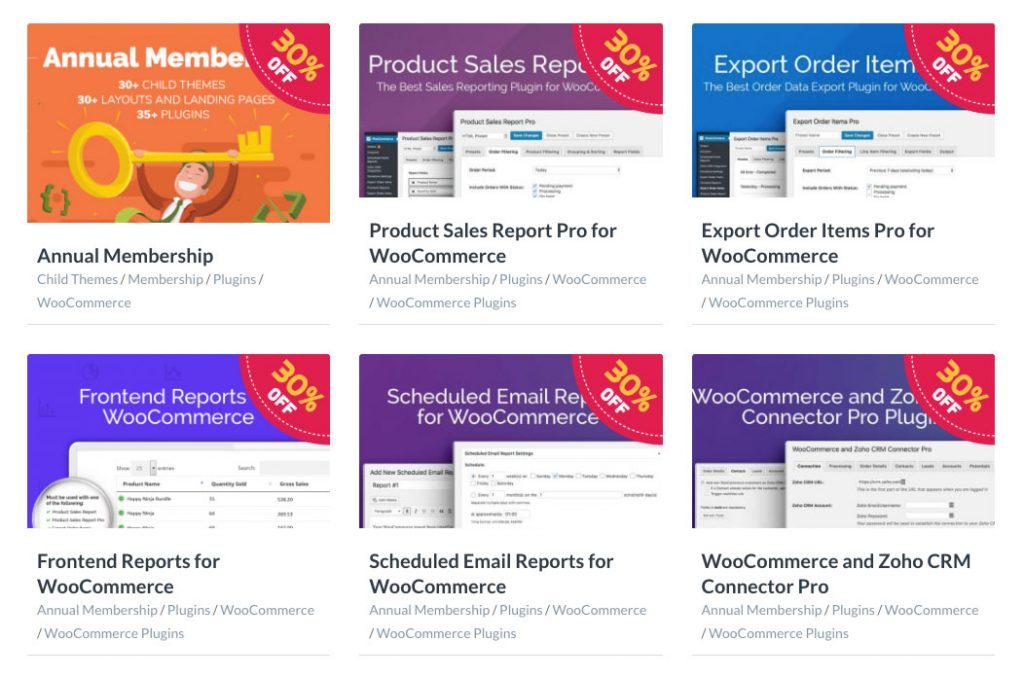 If you want to see how this acquisition has changed the AGS offering take a look at some of the incredible WooCommerce plugins in the Aspen Grove Studios shop.
By far the best part of the acquisition of Potent Plugins, is that Jonathan Hall became an official member of the Aspen Grove Studios family. Having joined the team as the Head Developer, Jonathan has already started improving, updating and inventing the products and services on offer here at Divi Space. This work will continue into 2019 and beyond where we already have several new products and rich updates in the roadmap.
Aspen Grove Studios Sponsors and Organizes WordCamp Phoenix
This year, Aspen Grove Studios solidified their space in the WordPress community by getting more involved with WordCamp.
Longtime attendees of WordCamp Phoenix, this year, Aspen Grove Studios both sponsored and helped organized the event.
As well as getting involved with the behind-the-scenes organization, Aspen Grove Studio's co-founder David Blackmon also spoke at the event! Joined by long-term collaborator, Tim Strifler of Divi Life, David discussed the concept of "coopetition" and explained how embracing your competitors and working together for the mutual benefit and one another and your respective customers, can help take your business to the next level.
Watch the recording of David and Tim's talk on WordPressTV! You can also download the slides used in the presentation here.
WordCamp Phoenix 2019  is just around the corner. Taking place February 15th – 17th, check out the speakers list, get event details and buy your tickets all via the official website.
Aspen Grove Studios and Divi Life Speak at WordCamp Orange County
Each year, key figures in WordPress flock to WordCamp Orange County and WordCamp USA. This year, at WordCamp Orange County, David and Cory joined their techy friends for a weekend of learning, networking and fun!
Another great speaking opportunity for the dynamic duo, David Blackmon and Tim Strifler joined forces for a second time at WordPress Orange County, cheered on by a huge number of the supportive Divi community.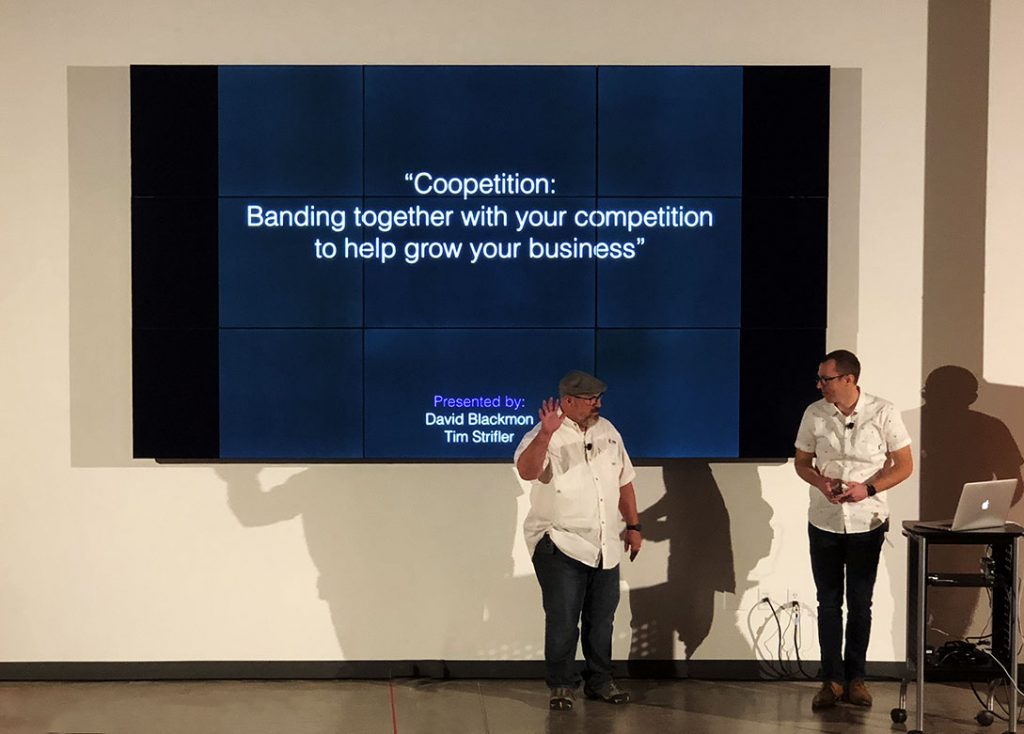 Here, David and Tim discussed the process of building WordPress products and shared tips, tricks and processes for new players looking to build and sell WordPress products, so if you're looking to start your own product building journey, then the recording of their talk is a great place to start!
Divi Space Launches Three Incredible Online Courses
In 2018 we made a huge mark on the WordPress and Divi education space. With a huge rewrite and update to our popular 'Transforming Divi with CSS & JQuery' course, as well as a brand new course specifically for designers and developers looking to extend Divi through the new module creation toolkit, we're welcoming more and more students into the Divi Space family. Combine all this code creating goodness, with the Divi Business Expert Course that focuses on the business aspect of running a development company, and you have everything you need to take on the world in 2019.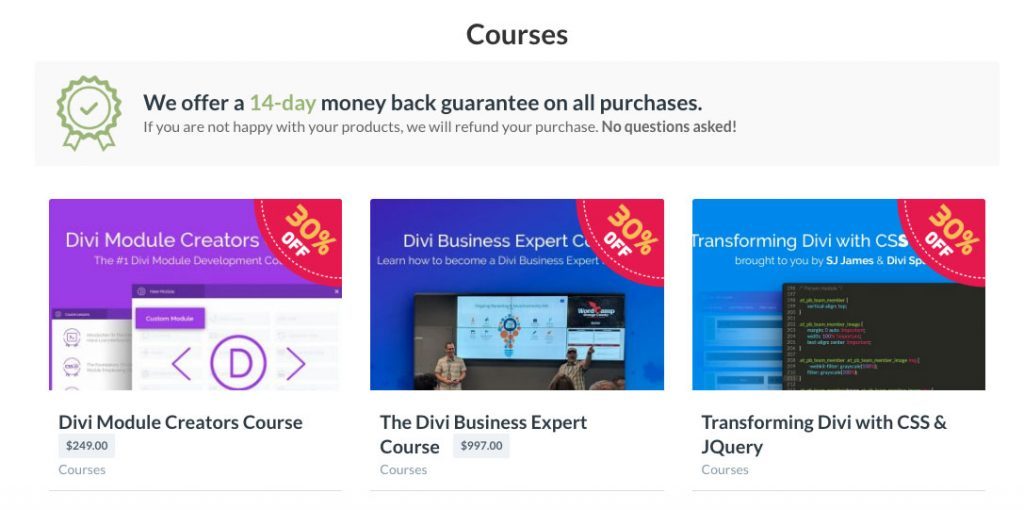 Our first online course,

Transforming Divi with CSS and jQuery

, empowered Divi users by teaching them how to enhance Divi in new and exciting ways using CSS and jQuery. The course gave learners the opportunity to refine their development skill sets so that they could go on to land bigger and better web builds and work with higher paying clients.

After Transforming Divi with CSS and jQuery, we released a second online course specifically for Divi developers. The

Divi Module Creators Course

taught students how to expand the Divi framework by utilizing the 'Divi Create Extension' utility. By the end of the course, students were able to build their own modules for the Divi builder, and as a result, could offer truly unique, custom development solutions for their clients.

Aspen Grove Studios' co-founder David Blackmon teamed up with WP Gears peer, Tim Strifler of Divi Life, to deliver the

Divi Business Expert Course

. Designed to help WordPress and Divi users build a successful, 6-figure online business, the course has helped hundreds of students kickstart or scale their dream business.
Click here to start your learning journey today!
Aspen Grove Studios Launched the 42 Theme
With the 5.0 release of WordPress, Gutenberg: The new block based content editor revolutionising the open source software, Aspen Grove Studios jumped ahead of the pack and created the 42 Theme.
Compatible with both Gutenberg and the WordPress Classic editor, the 42 Theme shipped with several custom Gutenberg blocks, including an icon block, a call-to-action block, a carousel post block and many more!
If you're wondering why we named it the 42 Theme, read this post!
Aspen Grove Studios & Divi Space head to Sedona
Earlier this year, co-owners David Blackmon and Cory Jenkins held a company retreat in Sedona, Arizona. Joined by content writer Lisa-Robyn Keown and head developer Jonathan Hall, the four enjoyed meeting, bonding and coworking in one of Arizona's most beautiful locations.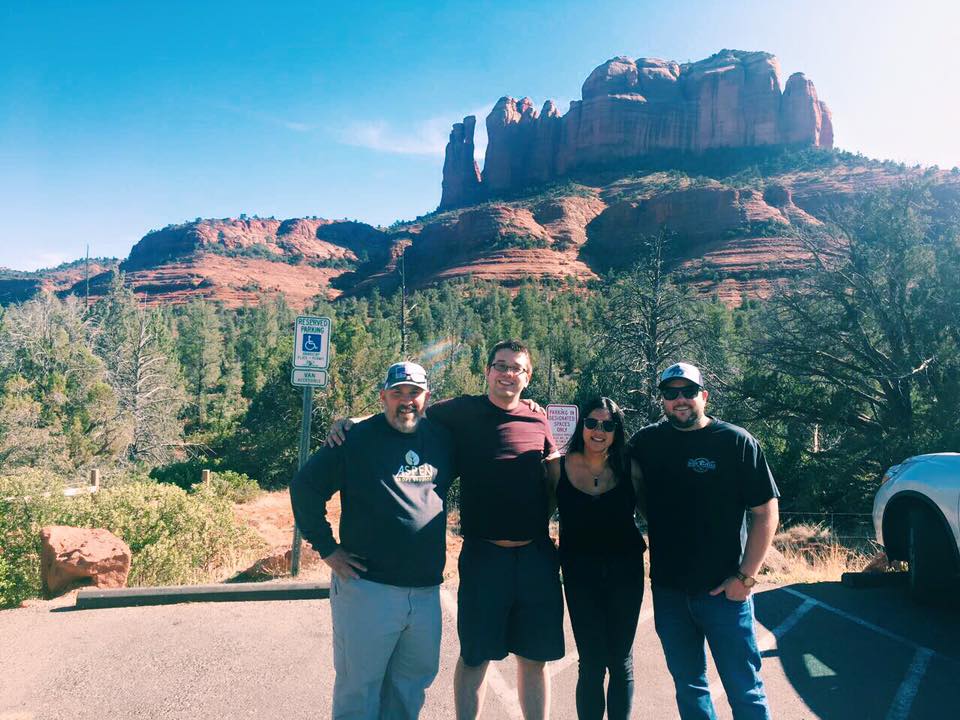 During the retreat, the group were able to have video calls with the rest of the remote team, including the designers, Anna Kurowska and Dominika Rauk in Poland.
Aspen Grove Studios Turns Three
Finally, one of the biggest highlights of the year was celebrating our parent company, Aspen Grove Studios' birthday. After three years in business, what once was a small two-man team has since:
Run three successful online courses

Released 20+ child themes, 40+ plugins, 30+ layouts

Grown a remote team of over 15 full-time employees
Read more about the third birthday celebrations
Looking Forward To 2019
With 2019 just around the corner, we can't tell you how excited we are to get to work on upcoming projects. We're not ready to spill our guts just yet but rest assured you'll be seeing lots of:
Feature add and updates to your favorite Divi Space products.

Crafting more incredible Divi child themes for niche industries

Building new and exciting products for the Divi, WordPress and WooCommerce communities (some of these will be launched soon so stay tuned!).

Pursuing more partnerships with peer companies in the greater WordPress space

Continuing to support and attend WordCamps and engaging with the WordPress community
We hope that you've enjoyed this recap of our year! We can't wait to continue working with you in 2019. With so much to be getting on with, it's sure to be just as busy a year as this one was and we couldn't be more excited to get started on the journey with you. Thanks you for being a part of this community, and here's hoping you've had a wonderful Christmas and that you get to see the new year in with style.