BONUS: 
The first 25 students who sign up for the course will receive exclusive access to 148 royalty-free custom made icons (available in PSD, AI, PNG & SVG)!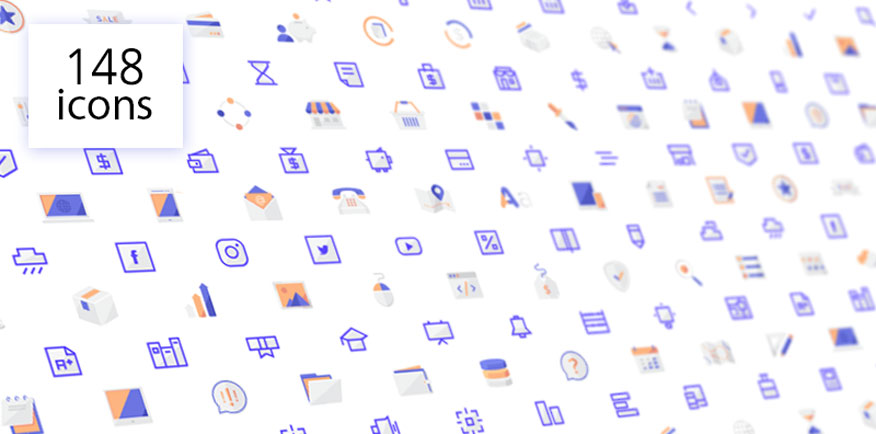 The most popular WordPress builder in the world, Divi helps thousands of users of all skill levels build a website. Even though Divi doesn't require any knowledge of code to operate, the framework comes to life when the developer decides to look under the hood and make some changes.
Earlier this year, we launched our online course Transforming Divi and CSS and jQuery. The course was met with such a huge success with over 700 students, that we're back with a second course for eager Divi developers looking to up their skillset and advance their career.
Instructed by SJ James, the Divi Module Creators Course is for anyone looking to join the growing number of developers who are extending the Divi framework in more creative ways.

In the course, we will teach the fundamentals of Divi module development, including sharing core development skills, demonstrating React.js and JSX, and explaining Divi module creation with the Create Extension Utility in depth.
Opening on October 1st, 2018, the Divi Module Creators Course has been created to teach Divi developers everything about custom Divi modules and how to build them using the 'Create Extension' utility.
By the end of the course you will know how to create custom modules for Divi and you'll have built two custom Divi modules. Excited? Let's take a look at what you'll learn.
Course Overview
The Divi Module Creators Course has been divided into four modules with over 20 lessons. In total, the course offers over 18 hours of video-led-lessons and includes quizzes,  practical assignments and more.
The course has been structured in such a way that someone who has had no previous development experience will be able to digest the course content and apply what they've learnt. Prior exposure to CSS, HTML and Javascript is beneficial, but not essential.
Once the course is complete, you'll be able to use the  'Create Divi Extension' utility and build custom Divi modules with confidence.
In the course you'll learn:
How to set up a development environment, complete with the necessary software requirements for module development
How Divi Modules work and how they're rendered on the front end,
How to create modules using the Create Divi Extension utility
How to use React.js and JSX for your Divi development purposes
How to troubleshoot any issues that may arise while you're building Divi modules.
The Benefits of Learning How to Build Divi Modules
A short while ago, Elegant Themes announced the release of the 'Divi Create Extension' utility. This opened up a plethora of doors for Divi developers as, for the first time, they had the access to developers documentation.
Despite documentation being public, first time Divi developers, or even seasoned web developers who have not yet explored module creation may have found the 'Divi Create Extension' utility daunting, even confusing, to approach.
If you're interested in learning how to expand the functionality of the Divi framework, but aren't quite sure where to begin, the Divi Module Creator Course is for you.
Through the Divi Module Creator Course, you'll learn the exact steps to take in order to develop custom modules. Once you've completed the course and you're confident in your module development abilities, your knowledge base and skill set will set you apart from the pack, putting you in the most favourable position for potential clients.
If you can learn how to build modules now, you start getting picked first for Divi related projects. You can also charge more for your specialist skill and custom development. It's that simple.
We're offering an early bird launch special of 25% off the course fees. Instead of paying $ 249.00 for the course, take advantage of our early bird special and spend only $ 186.75! Use the coupon code DMCC25 before September 20th and save!
Who this Course is For…
The Divi web developer who wants…
To up-skill themselves and offer more specialist services

To be introduced to an entirely new pool of knowledge and learn technologies, platforms, tools and software

To offer custom development services to their clients for a premium fee

To be able to create a solution for any request or problem

To develop with clarity and confidence, all of the time  
Although previous knowledge of CSS, HTML and/or jQuery is beneficial, it is not required to enroll in the Divi Module Creators Course. The course material has been designed to accommodate Divi users of all skill levels.
Price
The Divi Module Creators Course sells for $ 249.00 but for the next few days, you can enroll for the discounted rate of only $ 186.75! Take advantage of our 25% off early bird special and sign up before September 20th with the coupon code DMCC25!

See more information and to enroll, visit the Divi Module Creator Course page.
Class starts on October 1st. Register now to secure your place in the Divi Module Creator Course.