One of the best things about being a Divi user is the number of amazing web design resources readily available to you. Of these resources, child themes are probably top of the list.
Meticulously designed by some of the best Divi development agencies around, child themes take of the heavy lifting of the website creation process, including layout design, font choice, design, element styling and more. Using a child theme for your Divi site design will free up hours of time for you to focus on the other important steps involved in building a website such as cross-browser testing, optimizing your website for search or tackling page speed and performance.
In the following post, we share a list of some of the best free Divi child themes ready for you to use in your next website. If you're just starting out with Divi, it's may not be a bad idea to use one of these free Divi child themes to play around with the Divi framework.
If you're unfamiliar with the concept of a child theme and why you should be using one in your web design process, read the following articles:
7 Free Divi Child Themes to Kickstart Your Next Web Design Project
In no particular order, here are some of the best free Divi child themes for your next website.
1. Forty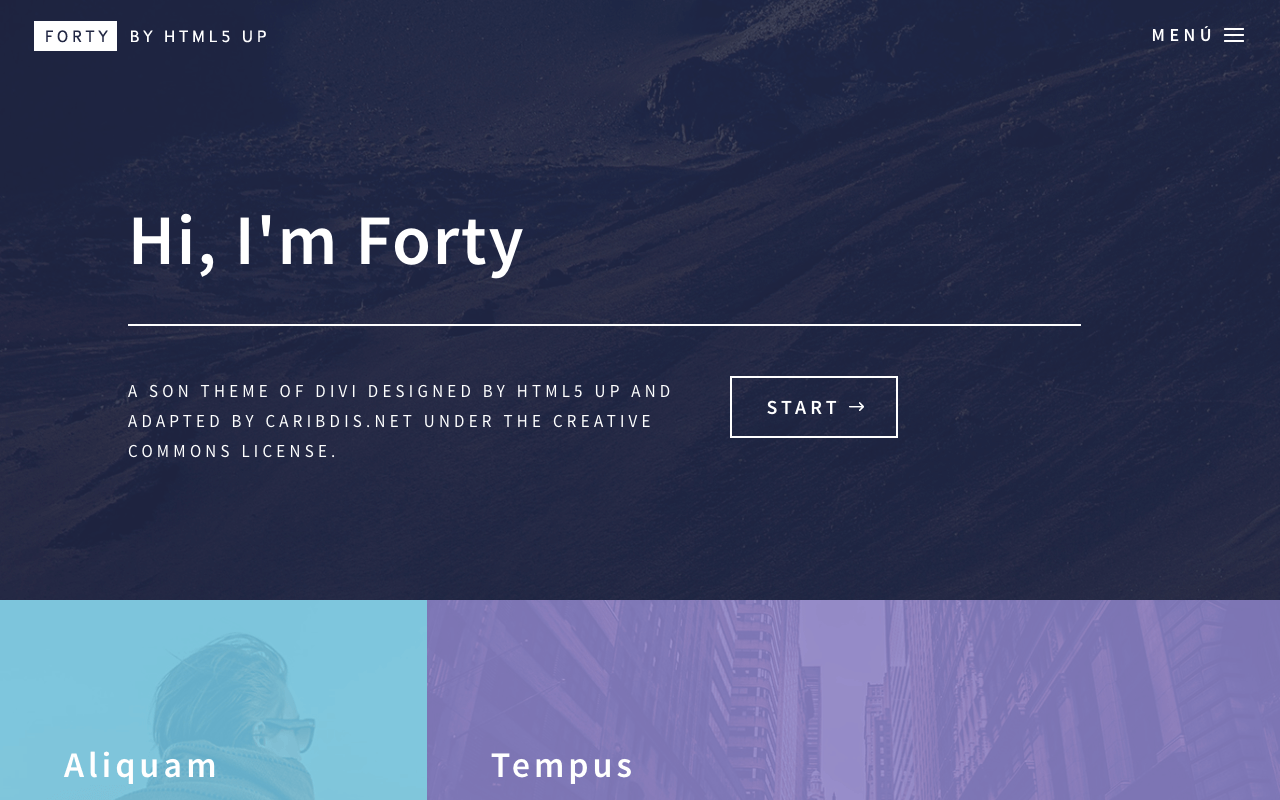 First up is a the multi-layout child theme, Forty, from Caribdis Web Design. Beautifully designed, the Forty child theme for Divi offers a simple website design for brands looking for a quick web building solution. Boasting an attractive layout and color scheme, Forty also makes use of great image hover effects for an added visual pop. Along with a blog feature, one of Forty's most attractive elements is the contact section. An alternate version of the Forty Divi child theme is also available called Forty Monochrome. Here, the same layout and structure is offered in a slick black and white version.
2. Picture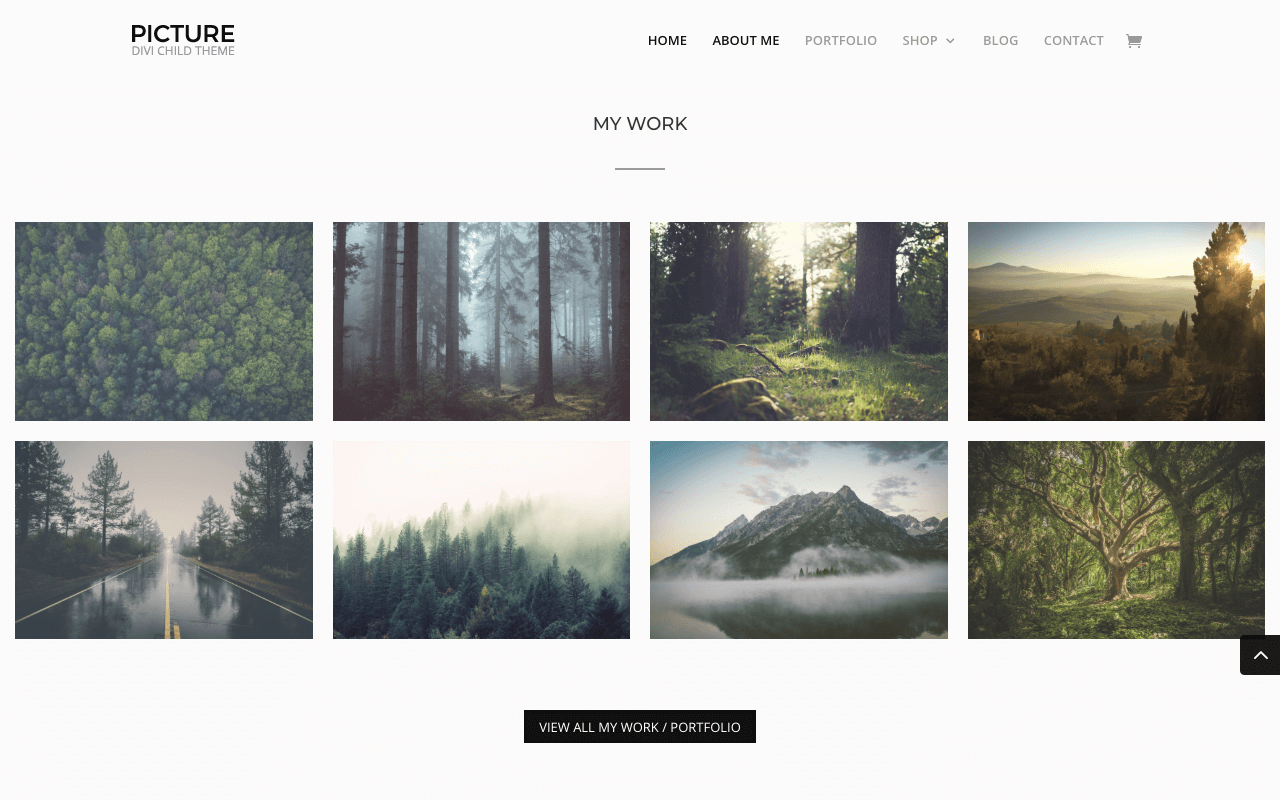 Next on the list is a free Divi child theme from Candy Themes. An adaptable child theme that can easily fit an array of brands, Picture ships with six fully designed pages. The child theme features a Portfolio display with individual Project pages already fully-styled, as well as a basic blog for content publishing. The Picture Divi child theme also comes WooCommerce-ready with a basic Shop and additional pages already set up.
3. Divi All Purpose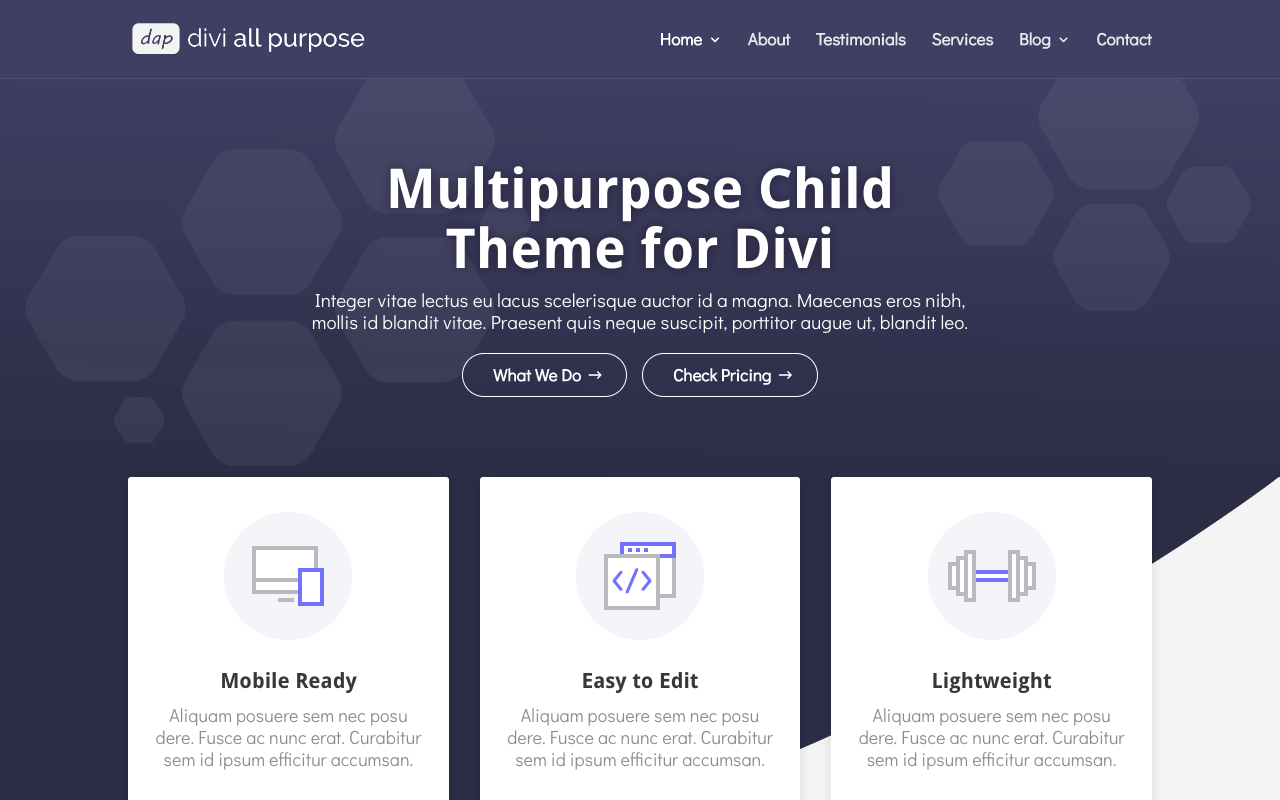 One of our Divi child themes, Divi All Purpose is a multipurpose child theme that boasts six cleverly crafted, attractive pages. Built with versatility in mind, Divi All Purpose includes four alternate home page designs – default, Coffee, Yoga and Travel – to give you an idea of how, with a few simple changes, the child theme can be adapted to your brand. Complementing the Services page, Divi All Purpose offers a Testimonial page, ready and waiting for you to share social proof of your business' success in order to encourage potential customers to enlist your services. Finally, Divi All Purpose includes a premium blog complete with custom styled archive pages. Find out more about the Divi All Purpose child theme here.
4. Altitude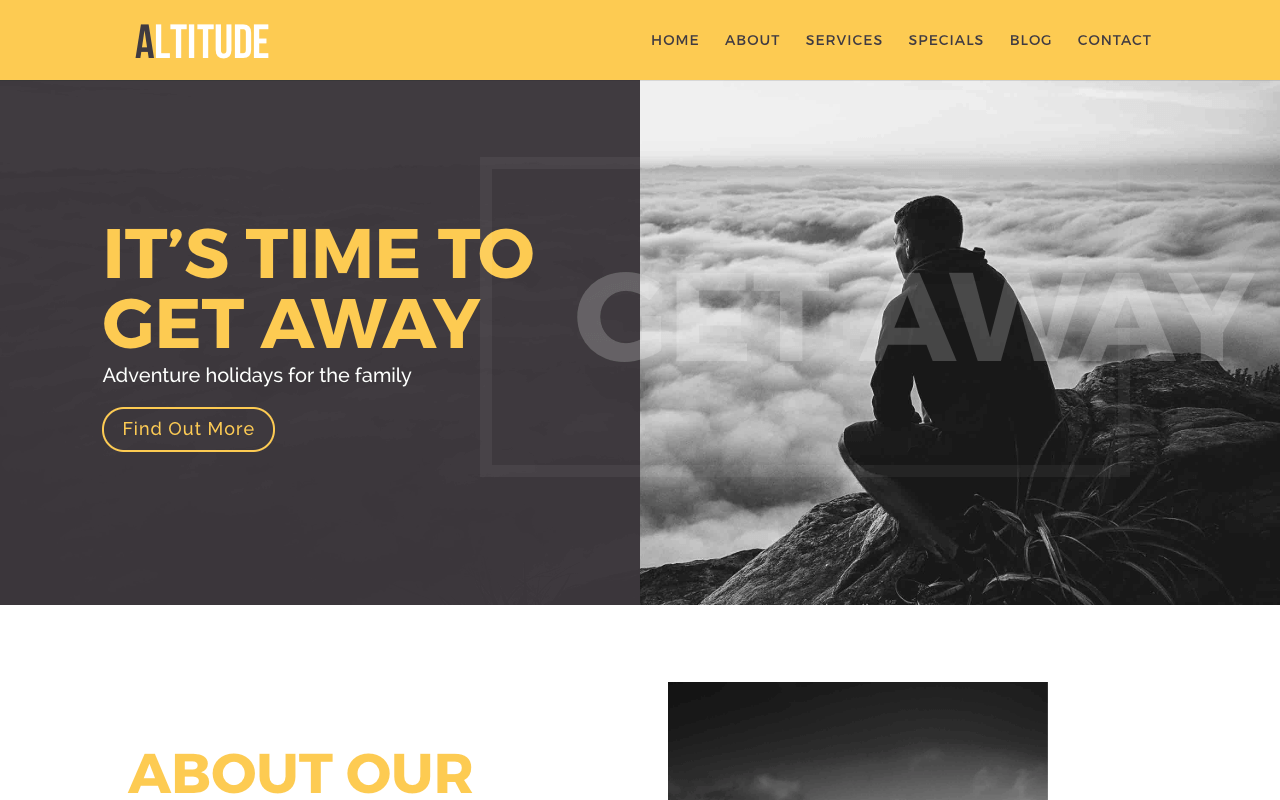 Altitude is a free Divi child theme from Love Divi. Sporting a single-page website design, Altitude is great for brands who are looking to set up a simple site and convey a single, short message. With bold fonts, a stand-out color palette and interesting animations throughout the child theme, Altitude certainly grabs attention and makes for a great website design. As well as Altitude, Love Divi also offers a second free child theme for Divi, Amped.
5. Landing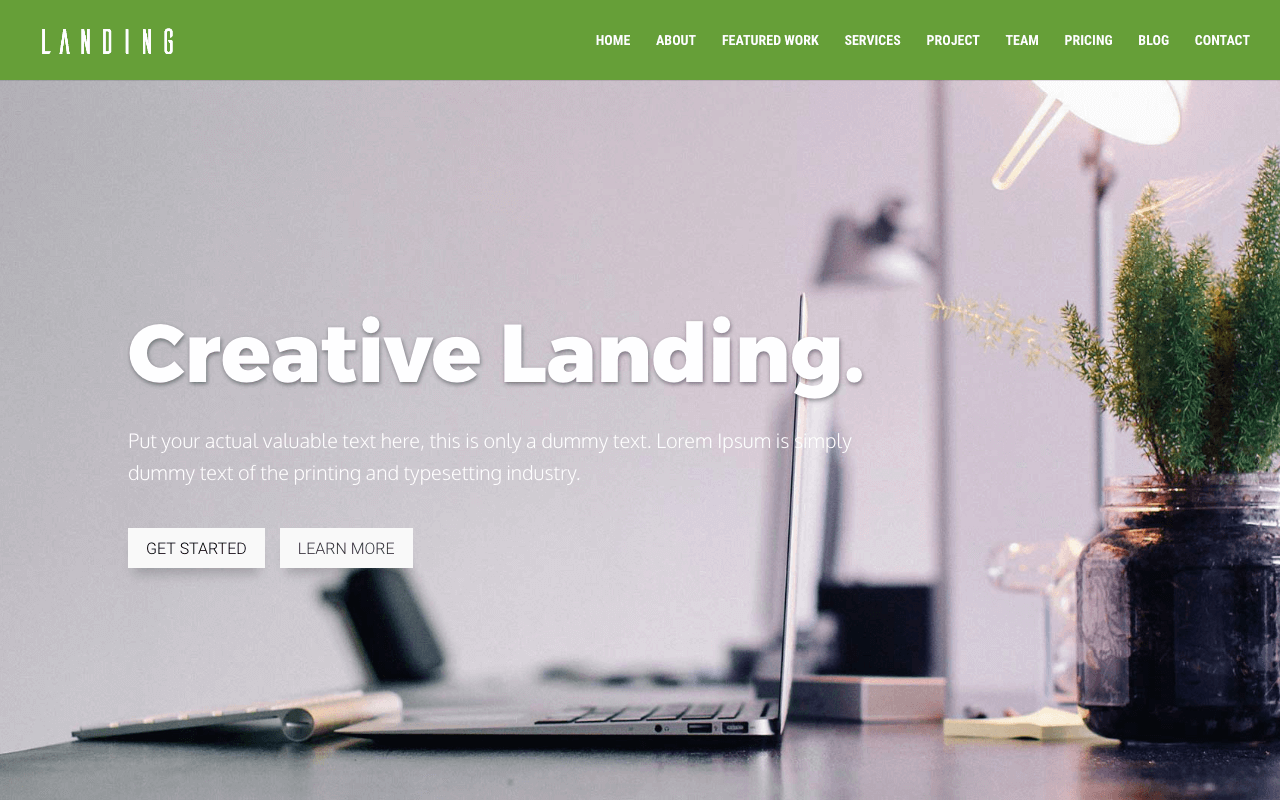 Next on the list is the Landing child theme for Divi from Best Divi Child. Another single-page website design, the Landing child theme offers more sections than the previously described single-page child theme, Altitude. The Landing child theme brings a number of Divi modules together to create a comprehensive design.
6. DP Moody Multi Purpose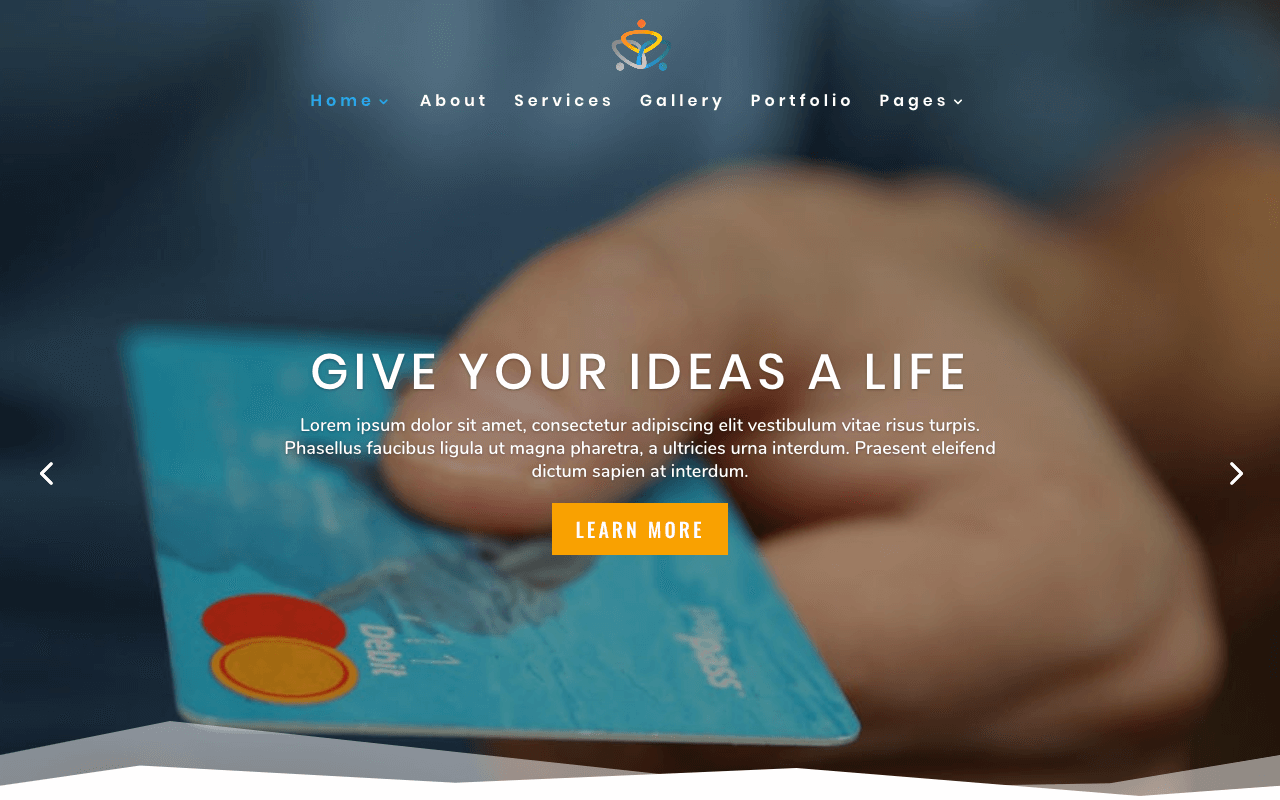 DP Moody Multi Purpose is a free child theme for Divi from Divi Professional. DP Moody Multi Purpose is a free child theme for Divi from Divi Professional. A standard, brochure website, DP Moody Multi Purpose has been designed to cater to a large number of businesses, and can easily be customized to suit various brands. As well as two alternate home pages for you to choose from, the child theme includes a custom 404 error page among other standard pages – About, Contact, Services. While the DP Moody Multi Purpose ships with a Portfolio, the individual Project pages have not been styled and so, take on the default aesthetic of the Divi theme.
7. Vintage Idea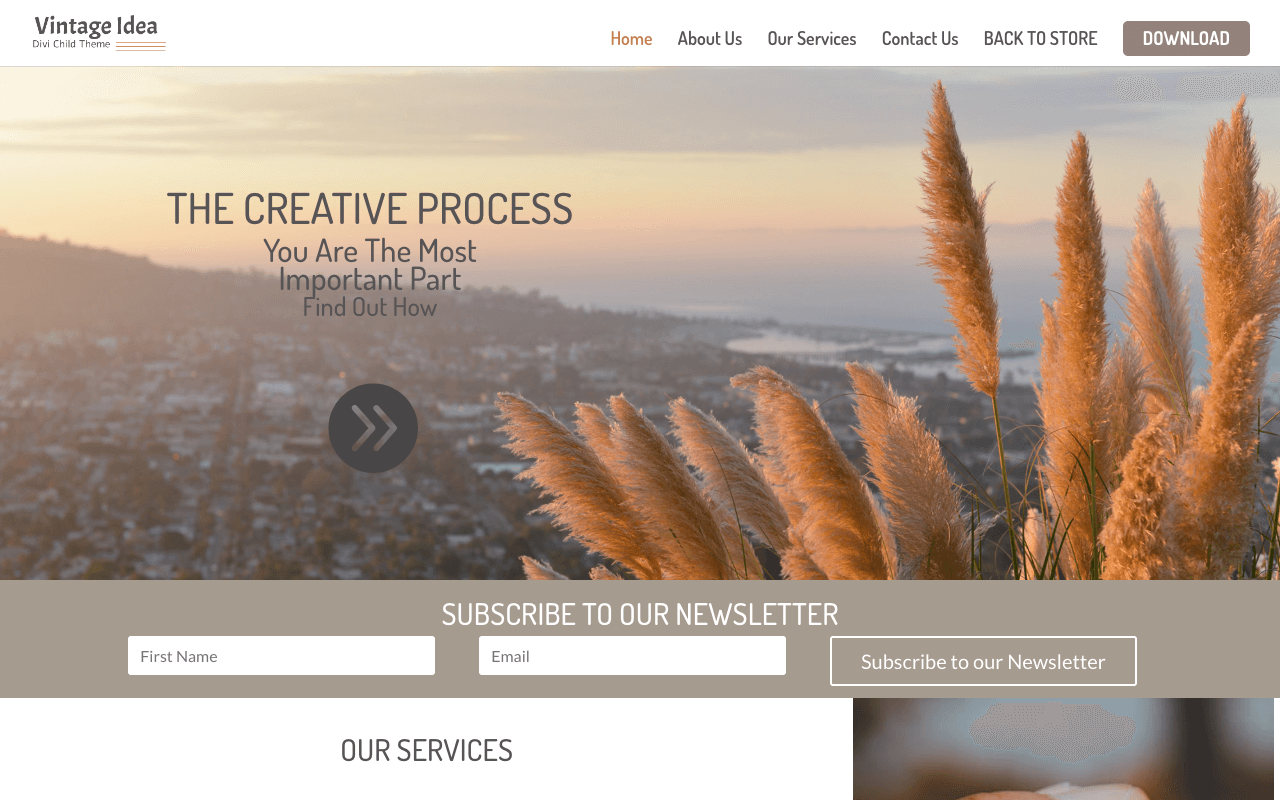 Finally, the last free Divi child theme on the list is Vintage Idea from Brand Elemental.  Perfect for businesses looking for a speedy solution for building a website, the Vintage Idea child theme offers a four-page brochure website that can be set up, customized and launched in a short space of time. A neutral color scheme and runs throughout the child theme. It also includes a stand-out call to action in the navigation bar that you can easily adapt for your business.
While we've only shared a collection of free Divi child themes in this list, there are a plethora of premium Divi child themes that you can purchase for your web design project. Not sure what the difference between a free and premium child theme is? Read this post. Also, don't forget to browse our range of premium Divi child themes in the Divi Space store.
We want to hear from you!
Do you use child themes for your Divi web design workflow? Have you used one of the free child themes above? Share your thoughts and experiences of using child themes in the comments section below!
Thanks for reading!