We're just a few days away from this year's Black Friday promotion!
If you're not already clued up, here's a rundown of our amazing Black Friday specials.
Firstly, our child themes and plugins will be discounted by a whopping 25%. To claim this discount for a la carte products, simply enter the coupon code BLACKFRIDAY2017 at checkout.
Next, our Lifetime Membership will drop in price from $297.00 down to $249.00! That's a huge saving on an already incredible collection of products!
By purchasing our Lifetime Membership, you'll get a lifetime all-access pass to use any of our existing products, as well as all future products we release!
At present, that's:
20 child themes,

11 plugins,

33 layout packs, and

Countless Members Only special bonuses.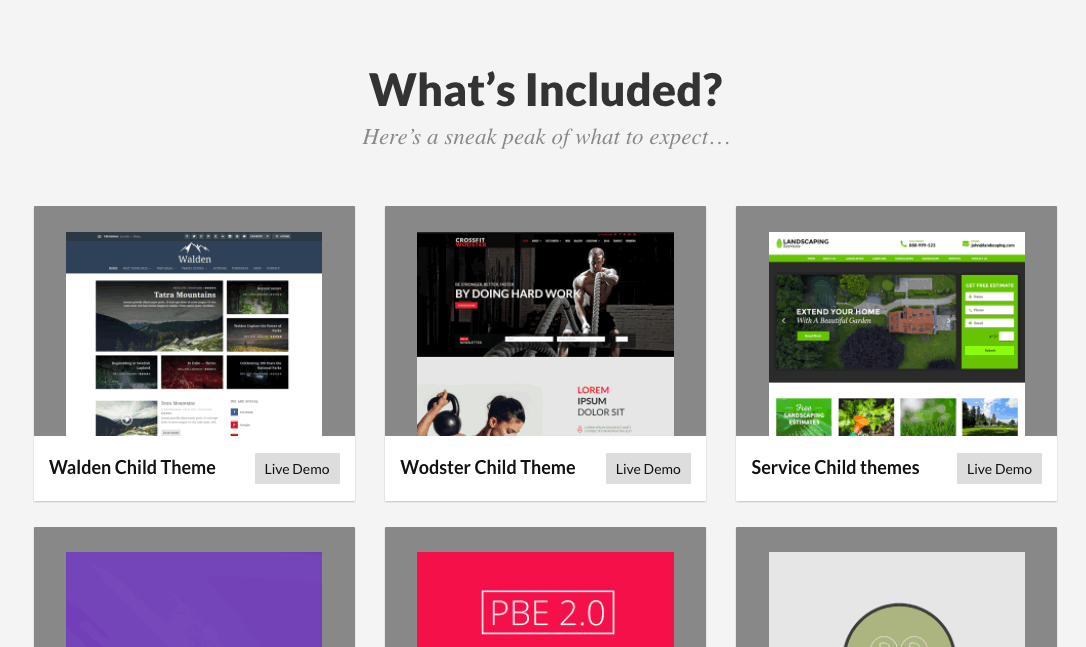 To make this Black Friday even more amazing, we've added four brand new products into our membership plans. Remember: these amazing products are members only, exclusive releases, and will only be available in the membership plans. They will not be sold as individual purchases until further notice.
As well as a new Divi child theme, Divi Business Pro, we've also released the Divi Extras plugin. 
Today we're giving you an exclusive look at our latest Divi child theme: divi ecommerce.
Build Your Dream Online Store with Divi!
Drop dead gorgeous and filled to the brim with incredible sales-driven features, divi ecommerce will help you create an absolutely stunning online store in rapid speed!
While most Divi child themes are merely WooCommerce ready, divi ecommerce ships 100% already set up and integrated with WooCommerce, seeing each and every product page and step of the customer purchase journey already configured.
It couldn't be simpler: all you have to do is enter your text content and the images of your products, and you can start selling online straight away!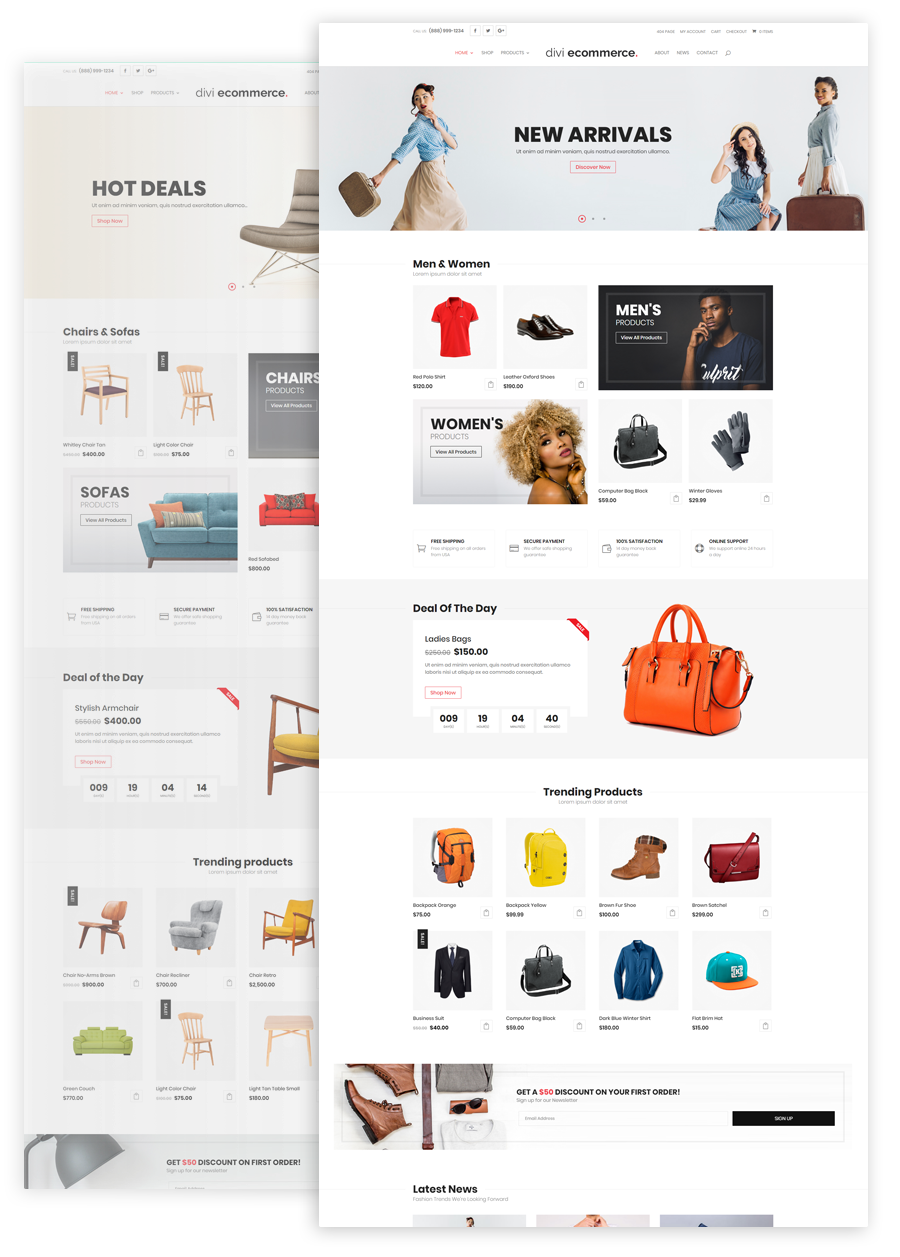 From fashion to furniture, divi ecommerce is suitable for any product-based business that is ready to start selling items online.
As illustrated by the two alternate Homepage examples, divi ecommerce can easily be adapted to fit your business and help you build your online empire.
As well as custom designed sliders and Featured and Trending Product highlights, divi ecommerce ships with sales-driven elements on the Homepage to help you maximize conversions and make profits.
From a stand-out email optin form designed to help you grow your subscribers list, to a Deal of the Day number countdown to help you showcase time-sensitive offers, divi ecommerce further includes a nifty USP showcase section, complete with beautiful hover effects, for you to relay important information to your customers.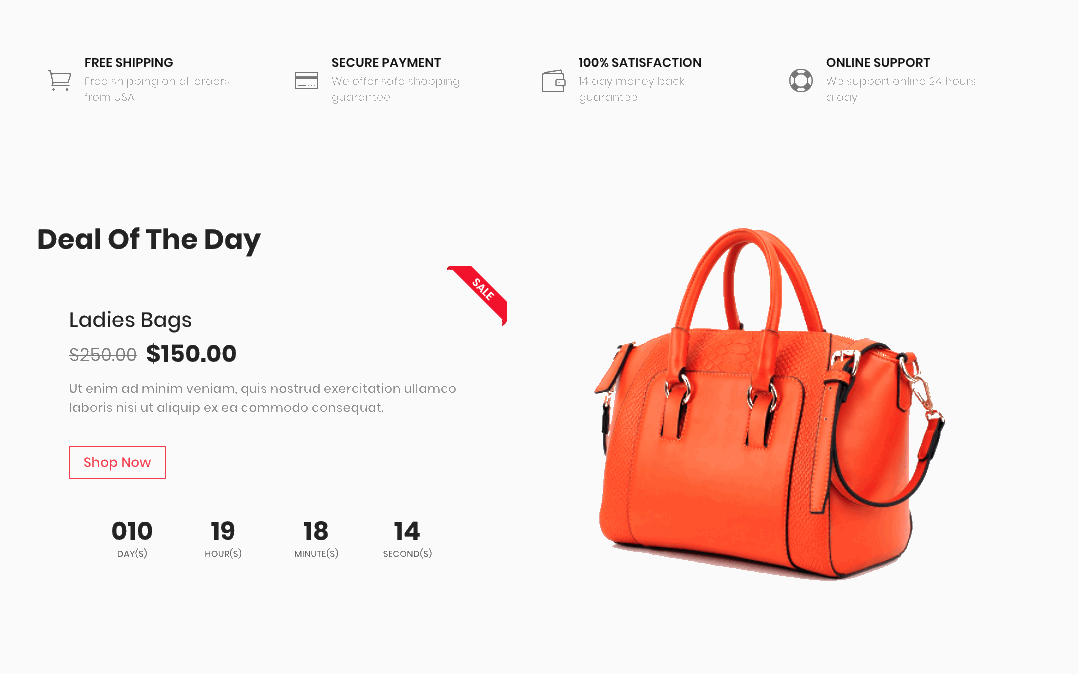 On top of an already-integrated Instagram feed, divi ecommerce helps your business' social channels thrive by including an attractive text module for you to display your handle to entice new followers.  

The star of the show, divi ecommerce comes fully set up with a WooCommerce store. Boasting a beautiful product storefront, the divi ecommerce Shop page lets you display your products in a truly engaging way.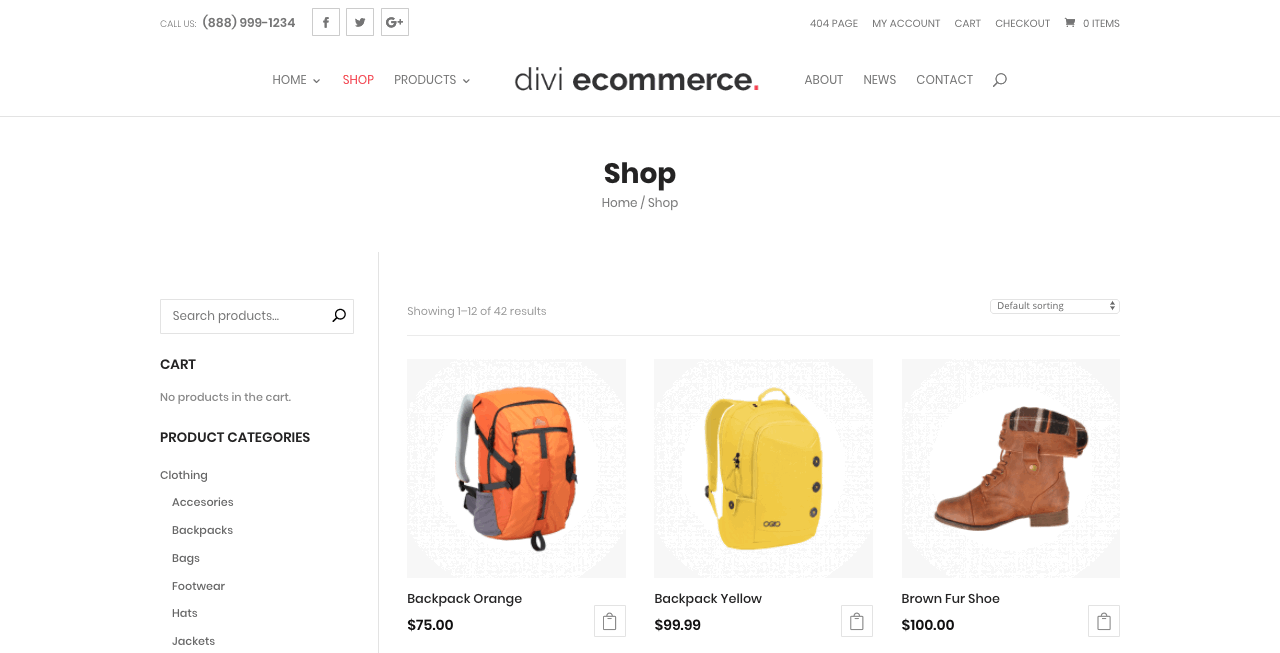 Extremely feature-rich, each product page includes:
Breadcrumb navigation to help your customers make their way through your store,
Category and Tag display to help your customers find similar items that match their taste,
Custom-styled related image displays to give our customers more visuals of your products,
Custom-coded vertical tabs module designed to help you include deeper levels of product information – such as a longer product description, additional information and customer reviews – while still maintaining a minimalist look and feel without cluttering the page.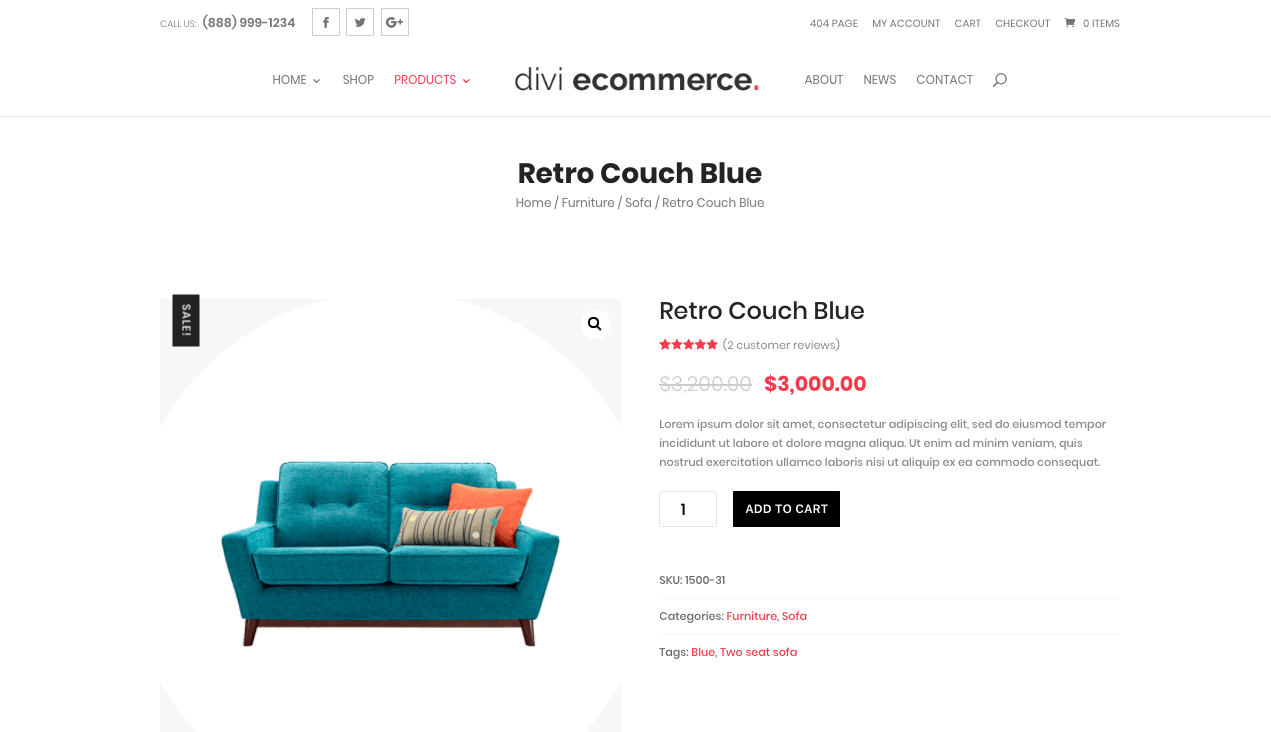 One of the most impressive features of divi eEcommerce is the custom designed sidebar for WooCommerce. Included in the Shop page on all of the product pages, this custom sidebar automatically reflects any cart updates, allowing your customers to keep track of what they're going to purchase while they browse through your store.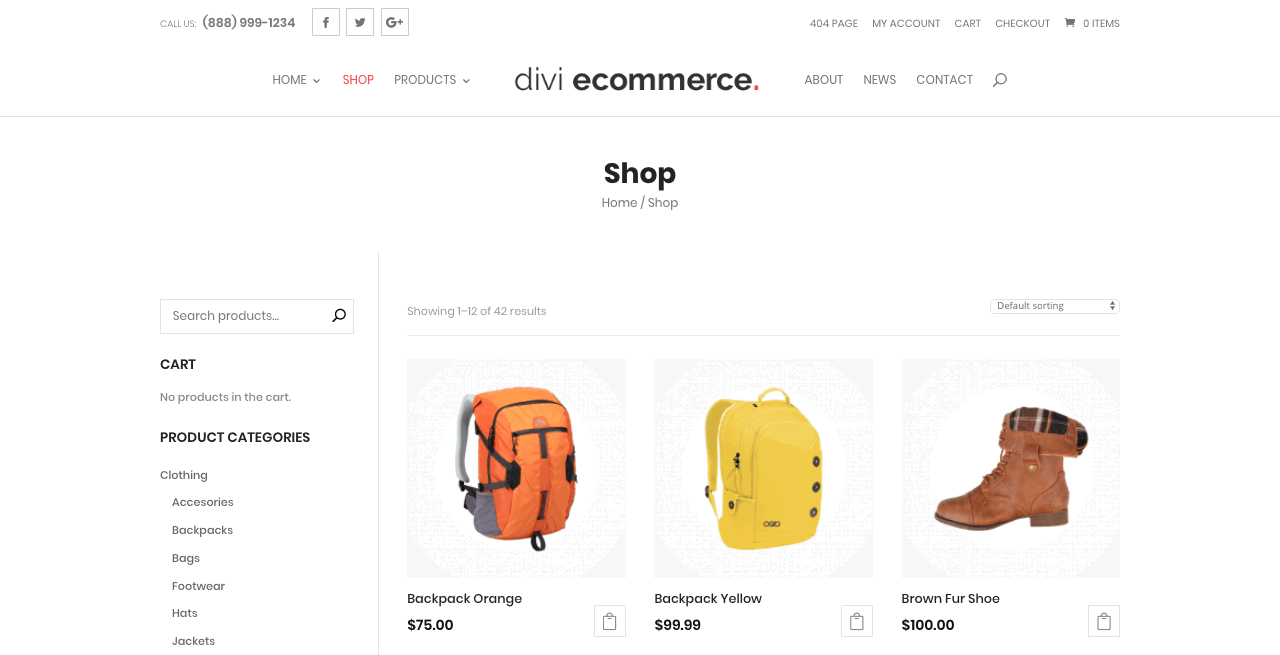 divi ecommerce ships with three different product pages for you to choose from. Here you can decide whether you'd prefer a left or right sidebar for your product pages, or a full-width layout with no sidebar at all.
Taking care of every step of the online purchase journey, divi ecommerce comes complete with custom designed Cart pages, as well as Account pages that will help return customers complete their purchases faster.
Finally, wrapping up the final stages of the purchase process, divi ecommerce includes a highly-functional checkout page.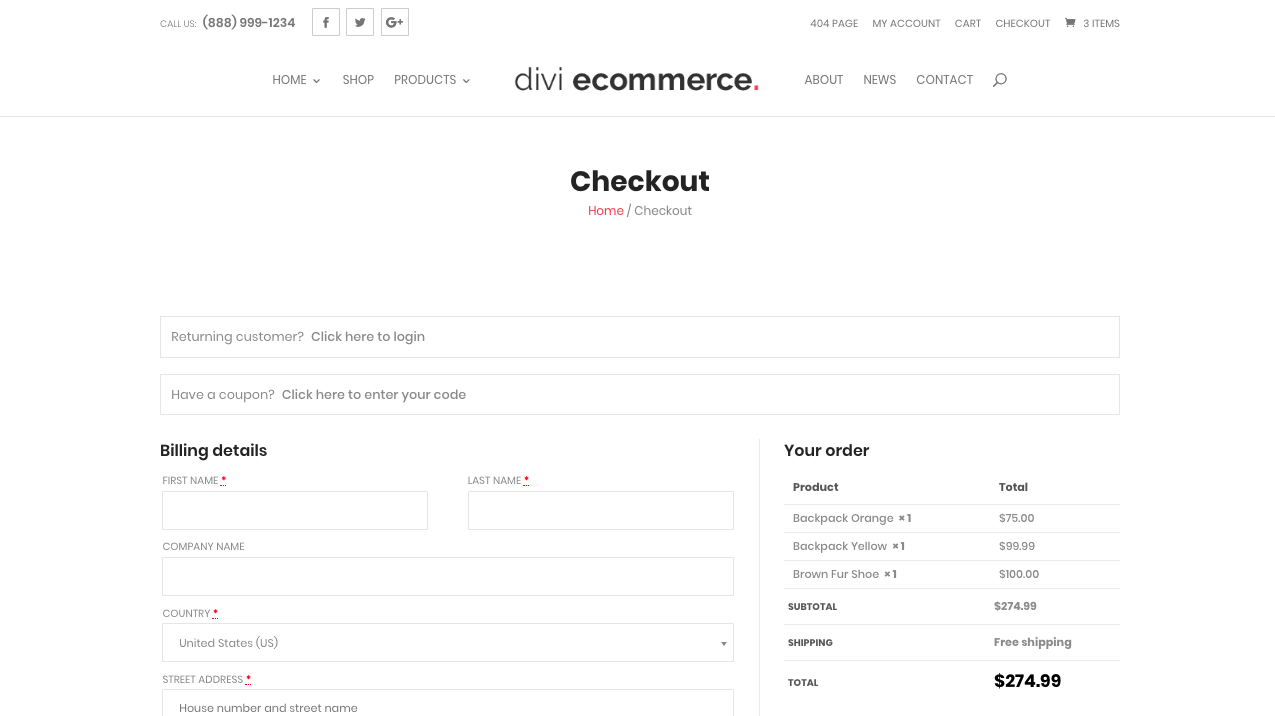 As well as beautiful About and Contact pages, divi ecommerce includes a custom designed Blog that's perfect for brands ready to dive into content publishing.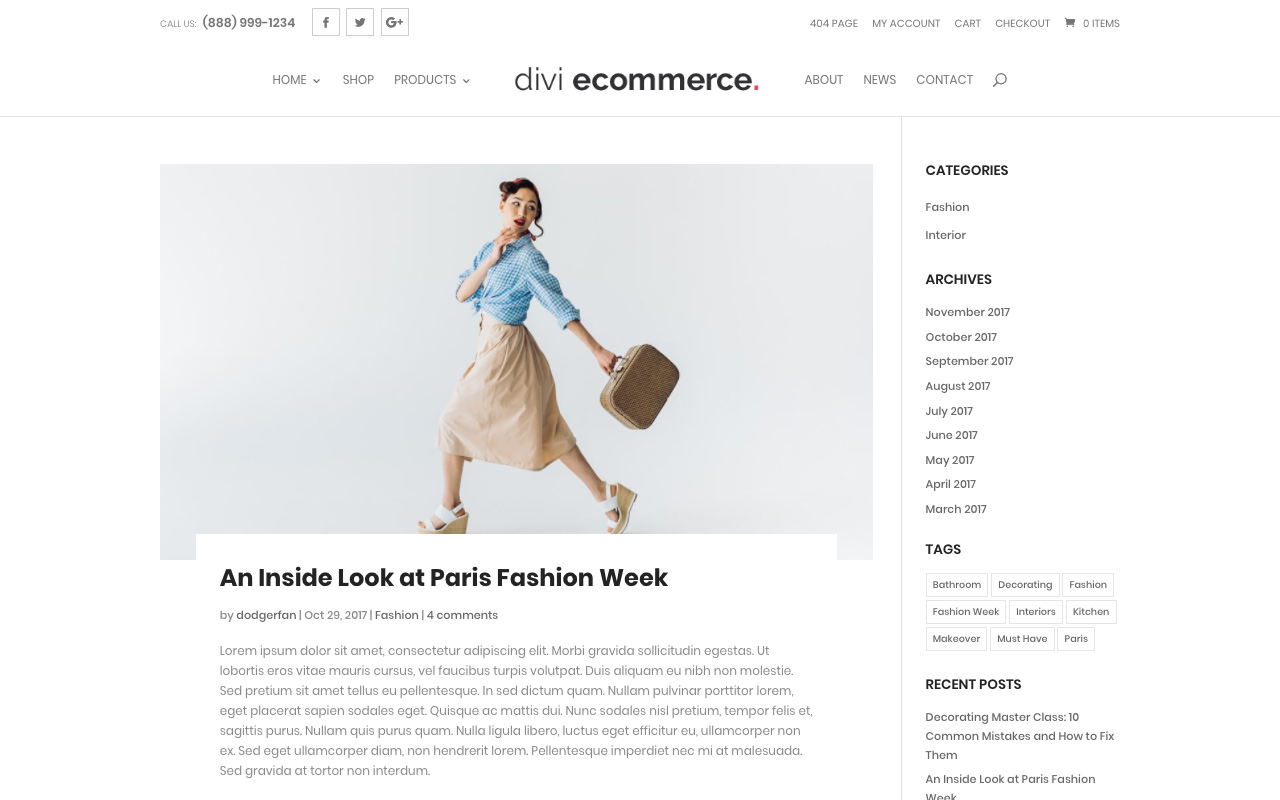 divi ecommerce, like all of our Divi and Extra child themes, comes already integrated with a number of our premium features, including:
A login customizer, to help you create a better-looking login page than the default WordPress login page,
The Divi Footer Editor, already set up, to give your website an awesome, memorable footer, and finally,
An easy-edit 404 error page to help you direct lost site visitors.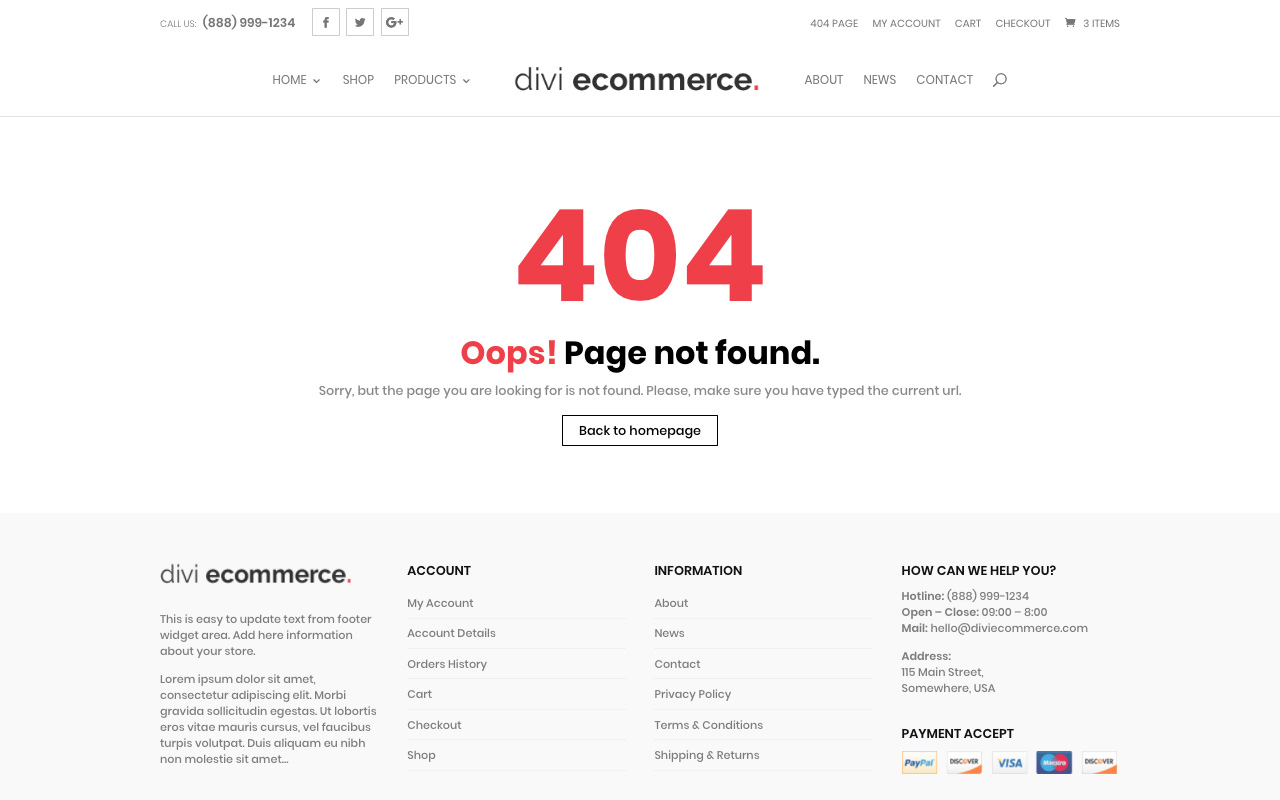 With its jaw-dropping design, easy-to-use flow and engaging shopping experience, divi ecommerce will have your customers coming back for repeat purchase!
Launching during this year' Black Friday – Cyber Monday season, the divi ecommerce child theme, along with Divi Business Pro and Divi Extras will be included in the Divi Space Lifetime Membership Plan.
The Divi Space Lifetime Membership includes an all-access pass for you to use our full range of high-rated Divi, Extra, and WordPress products, including our premium Divi child themes and Member's Only child themes, on an unlimited number of site builds! Discounted from $297.00 all the way down to $249.00, grab your Divi Space Lifetime Membership this Black Friday and enjoy building incredible websites with Divi Space!
The Divi Space Black Friday – Cyber Monday promotion runs from the 22nd of November until the 28th of November.