Podcasts are great sources of knowledge and entertainment and are perfect vehicles for accessing easily digestible, high-quality content from experts in a broad range of fields.
We're fanatic about web development, and prioritize listening to podcasts that release interesting and engaging content related to WordPress and Divi. From staying up to date with the latest technology trends, WordPress news as well as web development tips and tricks, podcasts help in a number of ways, both by expanding your mind and knowledge base and offering incredibly helpful and practical tactics to incorporate into your WordPress business.
With this, we've rounded up a list of our absolute favorite podcasts, and hope that you'll consider giving them a listen while you're driving, cooking, cleaning, working out or walking your dog.
WordPress Weekly by WP Tavern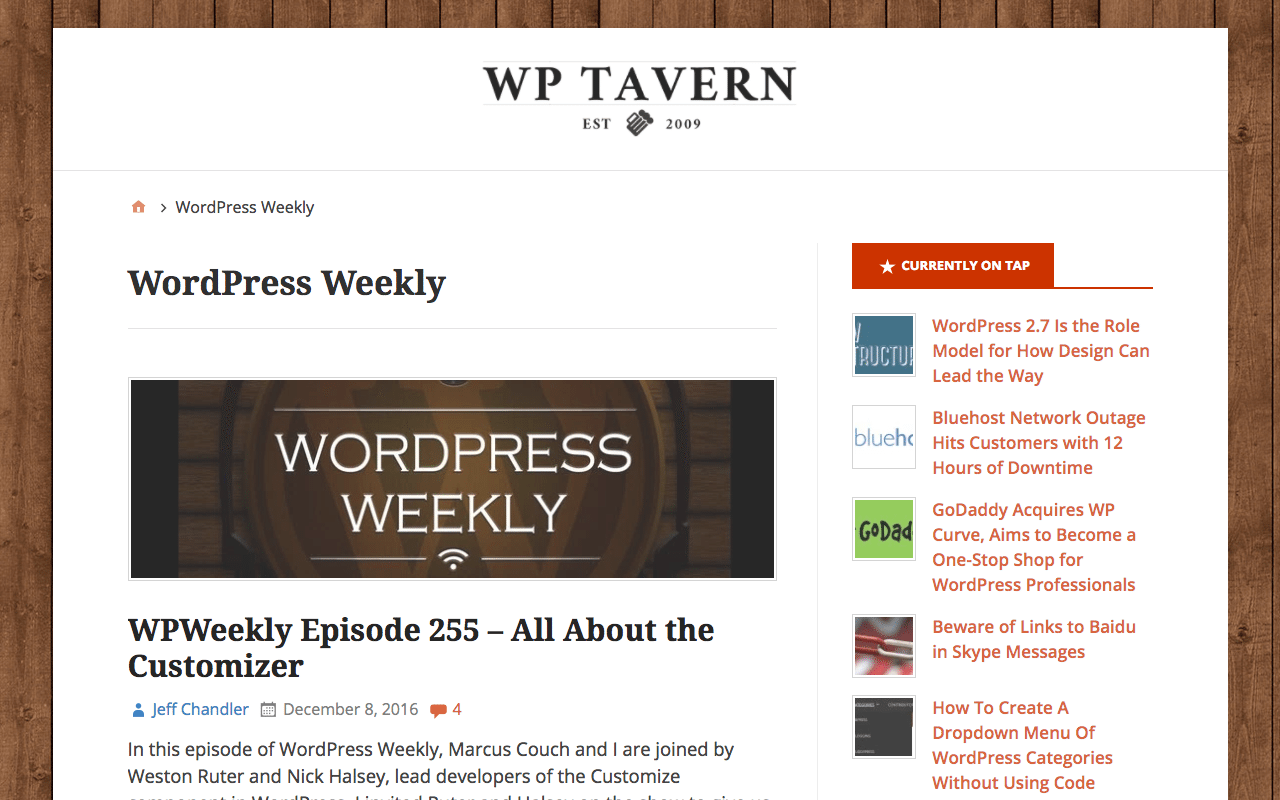 Great for keeping up to date with the happenings in the world of WordPress, the WordPress Weekly podcast – hosted by WP Tavern founder Jeff Chandler and Marcus Couch – focusses on covering interesting and informative WordPress news and events. WordPress Weekly also features guest speakers from a number of reputable brands and companies on a regular basis.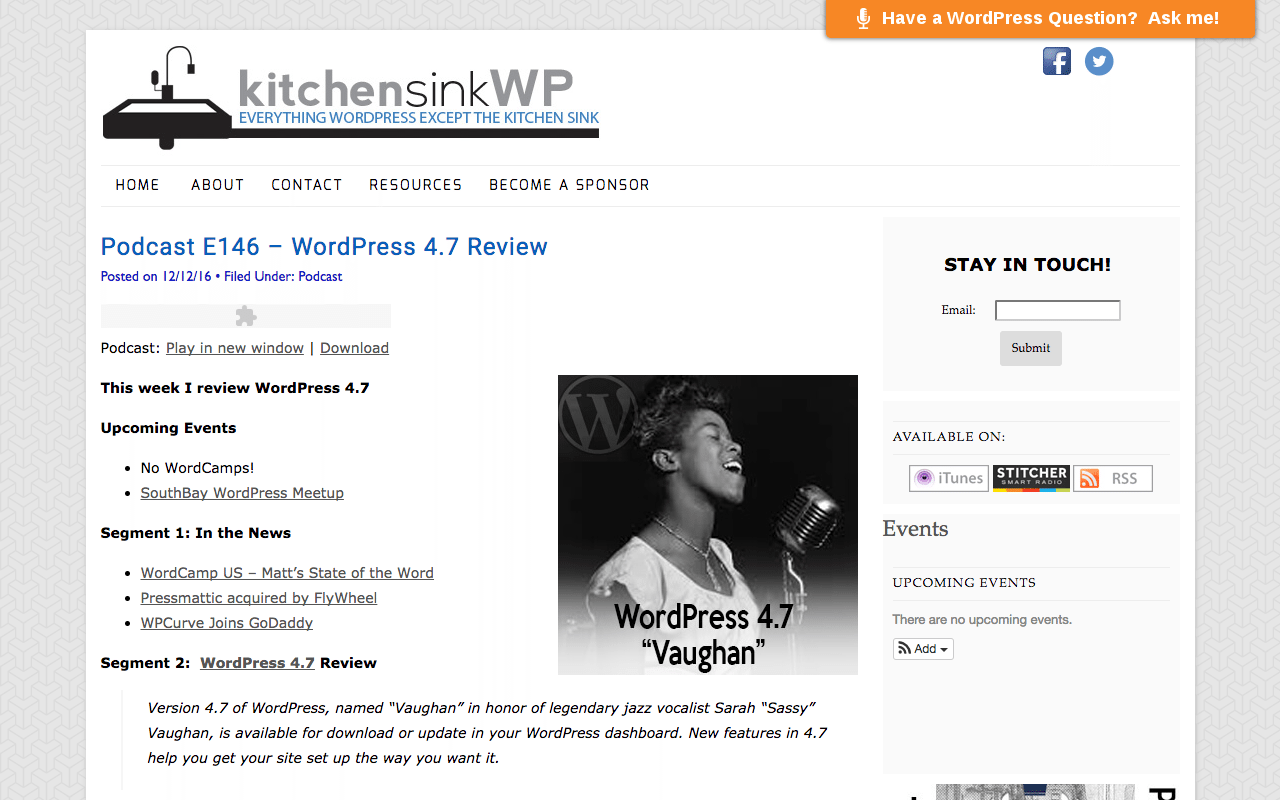 Created by photographer turned WordPress guru, Adam Silver, the Kitchen Sink WP began as a platform for Silver to share his experience of working with WordPress with members of the community. Since then, Kitchen Sink WP has grown to become an authoritative voice on all things WordPress. Covering a broad range of topics, suitable for users at all skill levels, Kitchen Sink WP includes news and event information, interviews with notable WordPress figures and also features some really technical segments to help WordPress users develop and manage their websites better.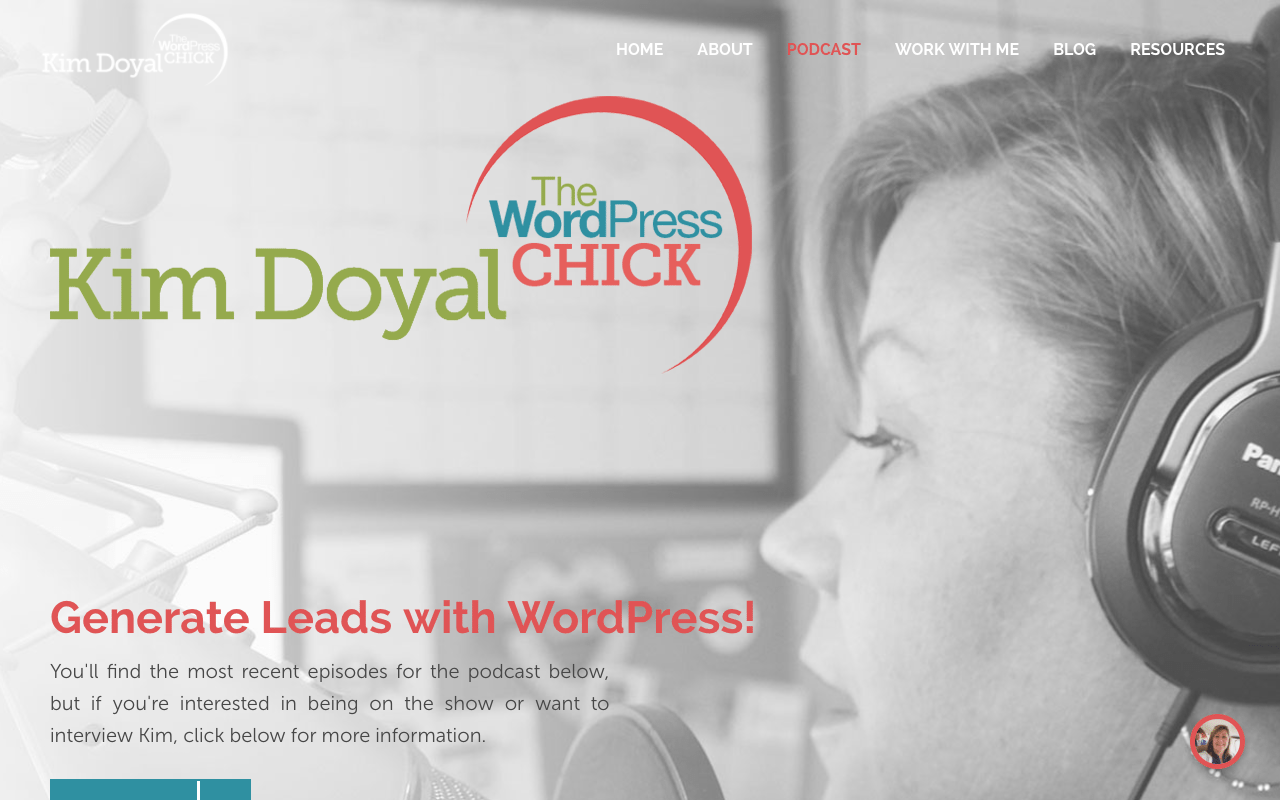 Hosted by Kim Doyal, The WordPress Chick podcast focuses less on the technical aspects of web development with WordPress, and leans more towards offering business and marketing tips to help WordPress entrepreneurs at various stages of their journeys toward building their online presences towards success. The WP Chick podcast also includes regular interviews with key players in the WordPress game.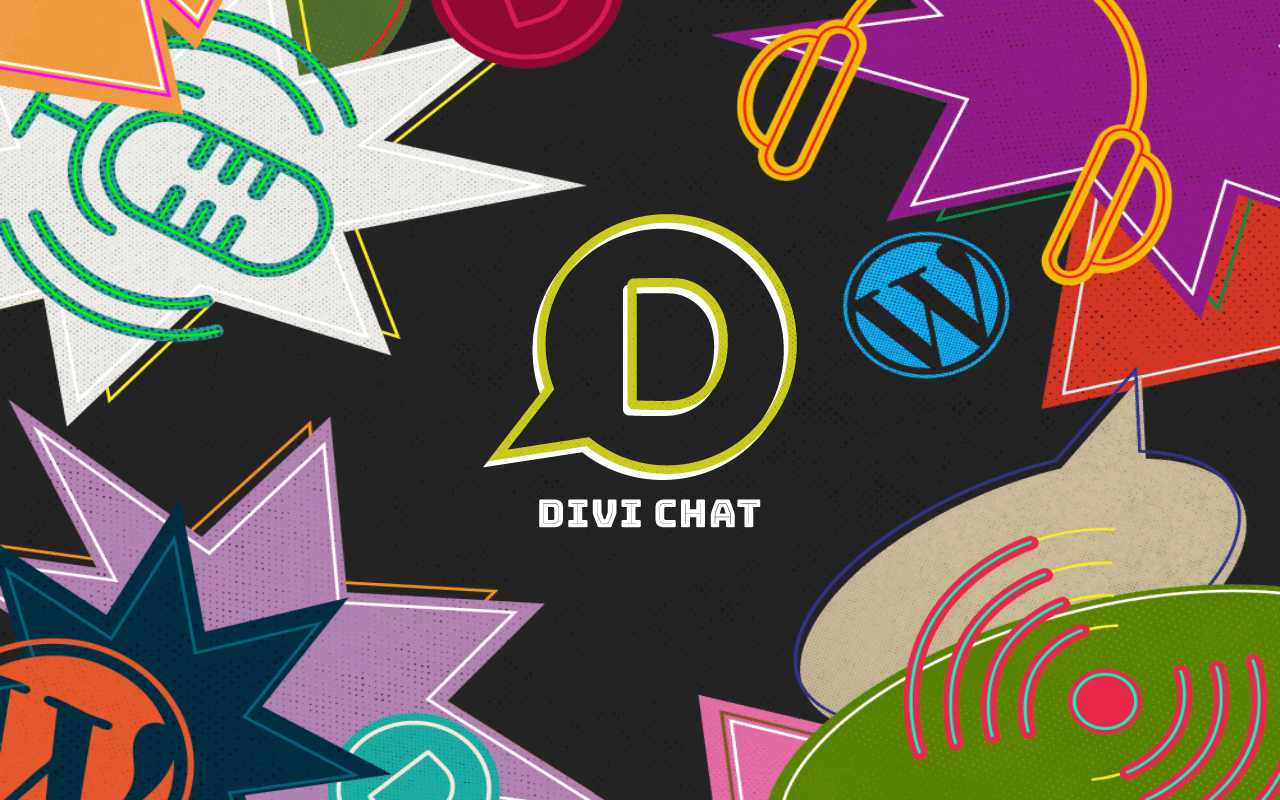 The collaborative effort of a number of prominent independent Divi developers spread across the globe, the Divi Chat podcast discusses a number of topics relating to general web design and development, productivity and business development, with a strong focus on Divi-specific content aimed at Divi users. Focusing on a single topic per week, Divi Chat follows a round-table discussion format where each of the hosts – and special guests on occasion – are able to share thoughts and opinions relating to the specific topic of the week.
Subscribe via iTunes, YouTube or SoundCloud
Divi Nation by Elegant Themes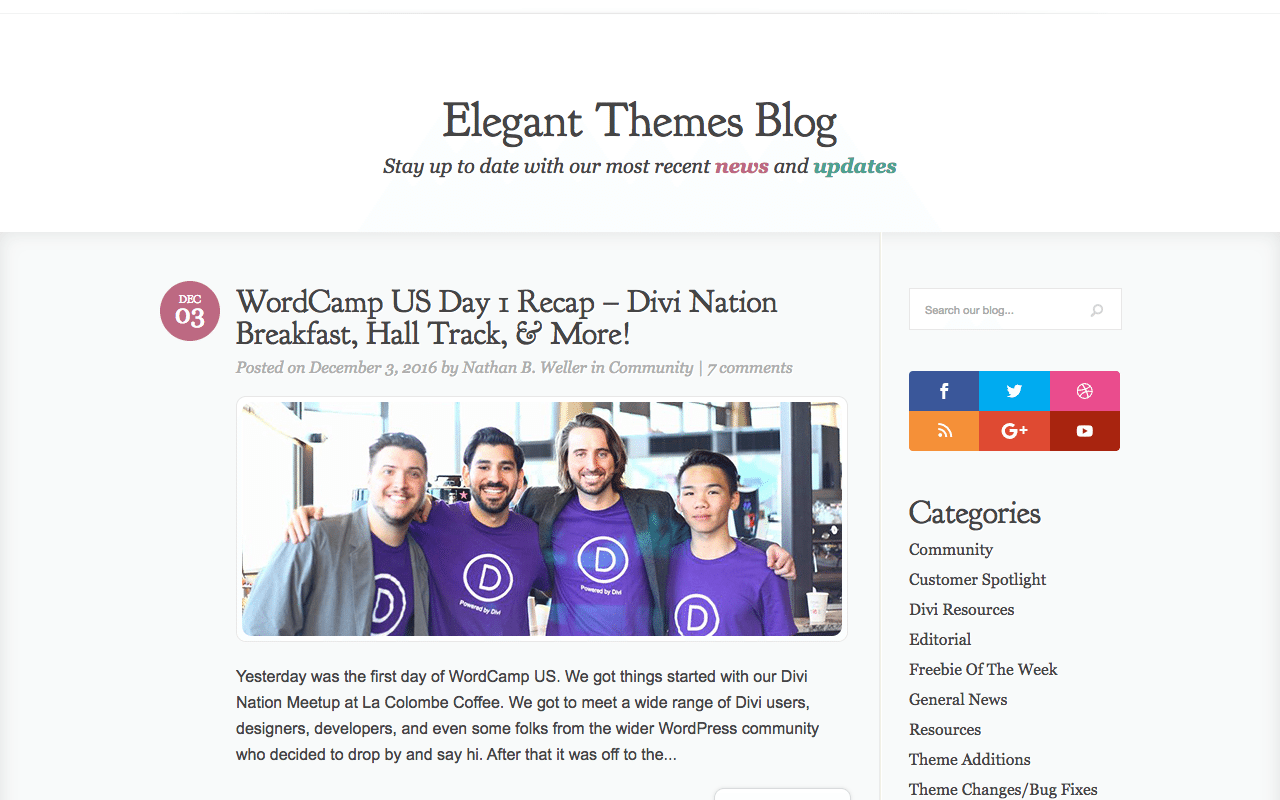 The definitive guide to web development with Divi, the Divi Nation podcast – run and managed by Elegant Theme's Nathan B. Weller – features a number of informative topics including Divi development tutorials, web design hacks and tips, as well as interviews with prominent members of the Elegant Themes workforce and greater Divi and Extra community.
Agency Mavericks (WP Elevation before)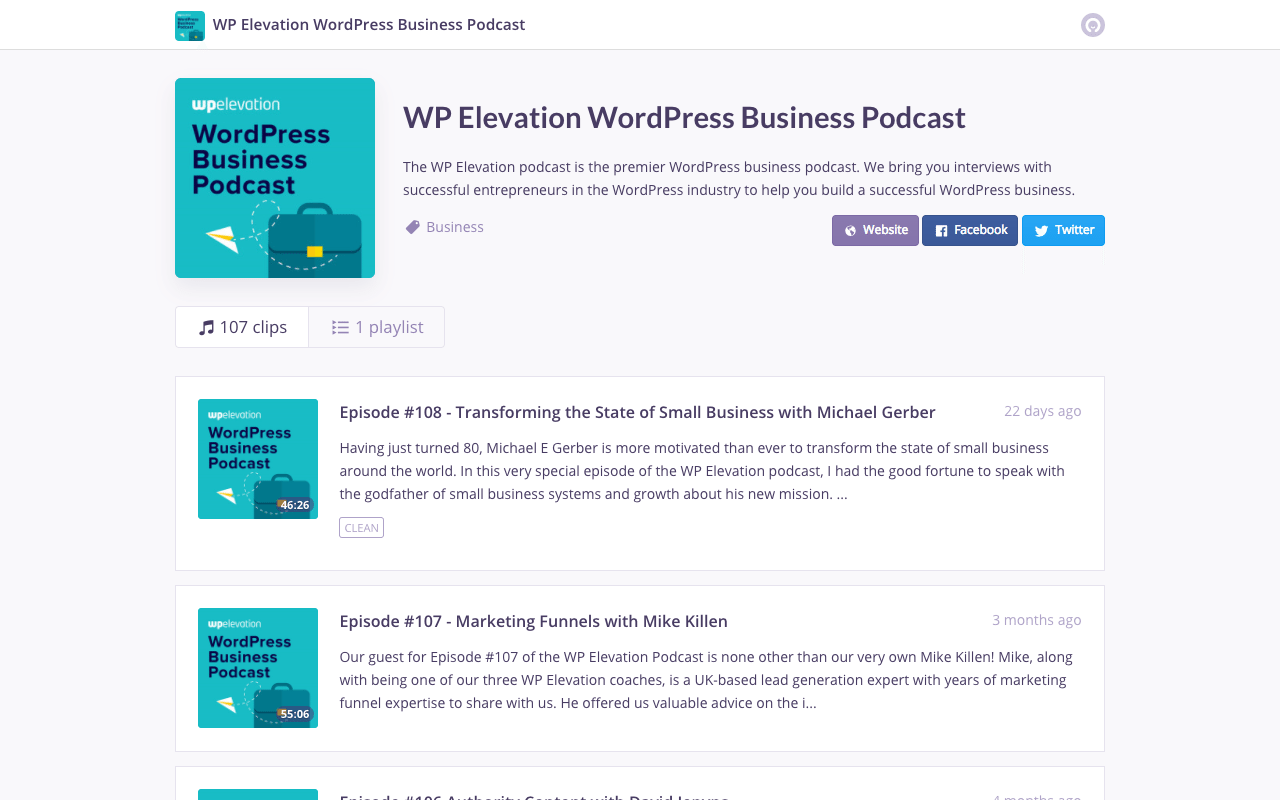 Created by Troy Dean, Agency Mavericks offers paid training program to WordPress consultants aiming to grow and scale their businesses. Accompanying the paid training program is the Agency Mavericks podcast, that releases regular and free content revolving around running a successful WordPress business. As well as great interviews with a number of the best WordPress entrepreneurs, Agency Mavericks regularly covers topics such as digital marketing and business growth, and often includes a number of great guest speakers.
Subscribe on iTunes
Stay ahead of the game!
Sign up to our newsletter
and we'll update you as we launch! Once we go live don't forget to subscribe via your preferred podcast broadcasting platform and leave us a review!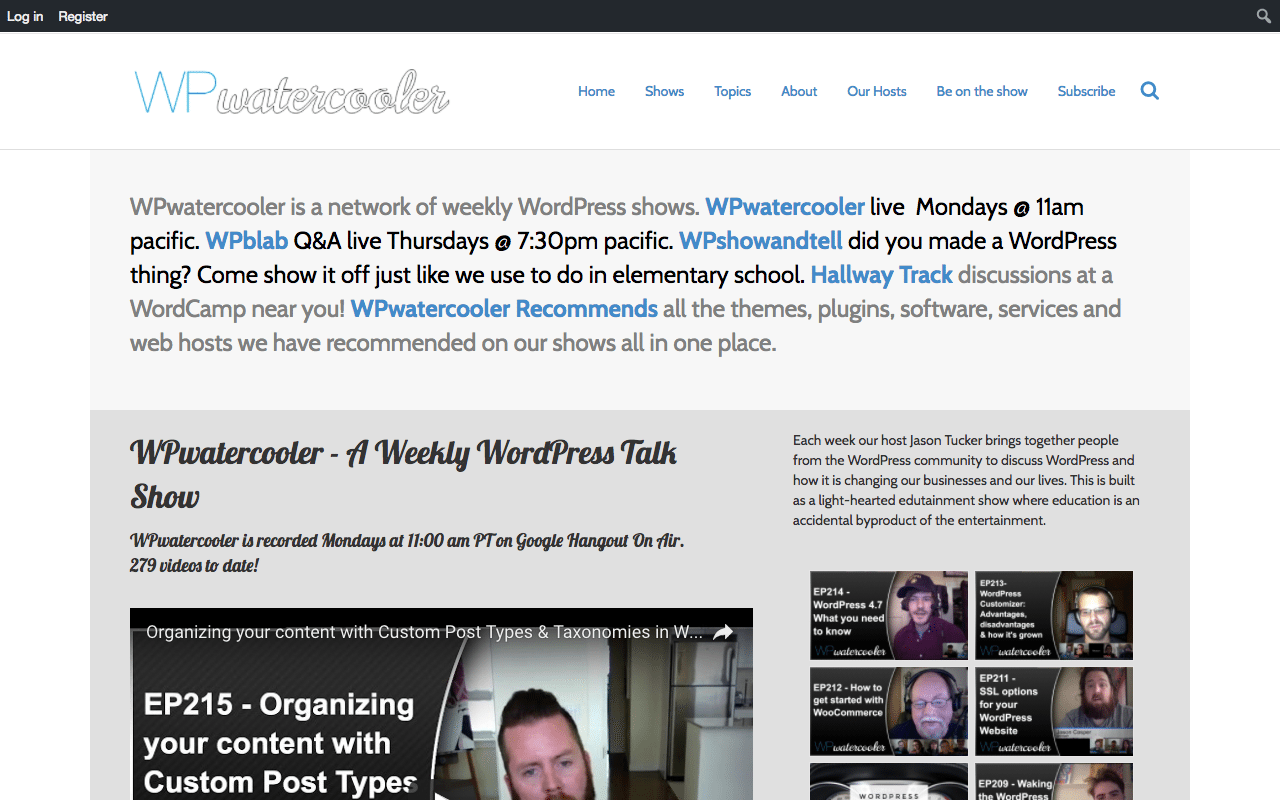 Founded by Jason Tucker, WP Watercooler is a great go-to resource for anyone interested in understanding more about WordPress. With a round table discussion format led by Tucker, a number of hosts (each well known within the WordPress world) all share their views, opinions, experience and expertise on a broad number of topics including business management, development tips and often more in-depth nuts and bolts technical/dev focussed aspects of WordPress.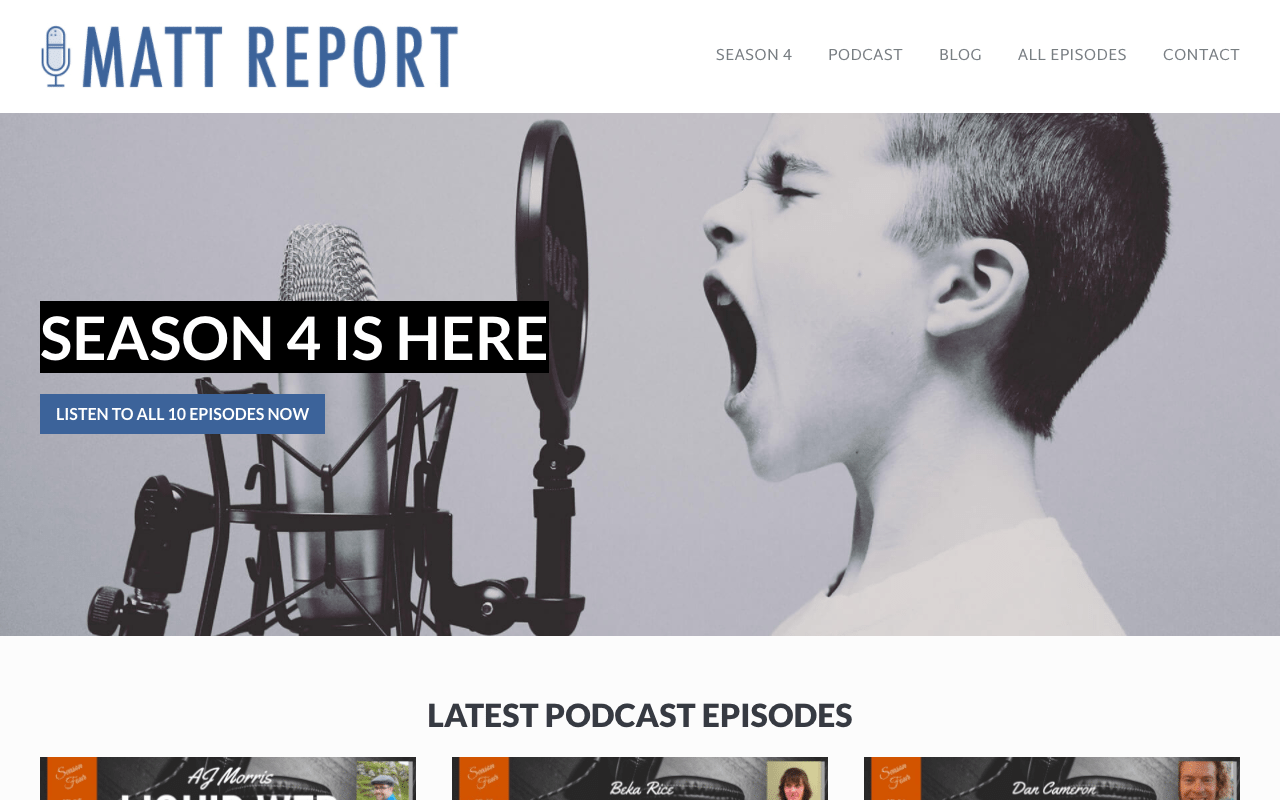 Created and hosted by Matt Medeiros, the Matt Report is aimed at freelancers, entrepreneurs and small businesses looking to maximize their WordPress business – usually from selling WordPress related products (themes, plugins) or those offering website design, development and maintenance services. The Matt Report features interviews with key players in the WordPress world and successful WordPress business owners who discuss various topics of growing a successful WordPress business.
Subscribe via iTunes
WP THE PODCAST IS COMING SOON!
Launching the first 5 episodes in the next few days, get ready to start listening to our weekly installments of WP The Podcast!
Covering tech, web design, development and general business practices, join David Blackmon of Aspen Grove Studios and Tim Strifler of
Divi Life
as they discuss various topics, tips, and tricks, all aimed at helping you stay informed, engaged and excited about all things WordPress.
Stay ahead of the game!
Sign up to our newsletter
and we'll update you as we launch! Once we go live don't forget to subscribe via your preferred podcast broadcasting platform and leave us a review!
There are a large number of WordPress-related podcasts out right now, but these are our absolute favorites, and we hope you'll have a listen to some of them if you're not already a subscriber.
Please feel free to share any comments and questions below, and let us know your thoughts on WordPress and Divi podcasts. We love hearing your feedback.
Thanks for reading!