Divi and Elementor are two of the most popular page-builders for WordPress. Both are excellent drag and drop systems that can build practically any type of website. In this article we'll take a look at both to help you decide which is best for you.
Overview
Here's a look at each company.
What is Divi

Divi is from Elegant Themes. It was founded by Nick Roach. Divi was developed in 2013 and was based on the Elegant Builder plugin they developed in 2012 for the purpose of providing a page-building platform using drag and drop modules.
Divi is available as both a theme and a plugin. It adds a drag and drop builder to the page and post editors. You can build layouts with sections, rows, and 46 modules, and customize each element. It has both a frontend and backend builder. The theme adds tools to the Customizer. The plugin works with any theme but doesn't add the theme customizer.
What is Elementor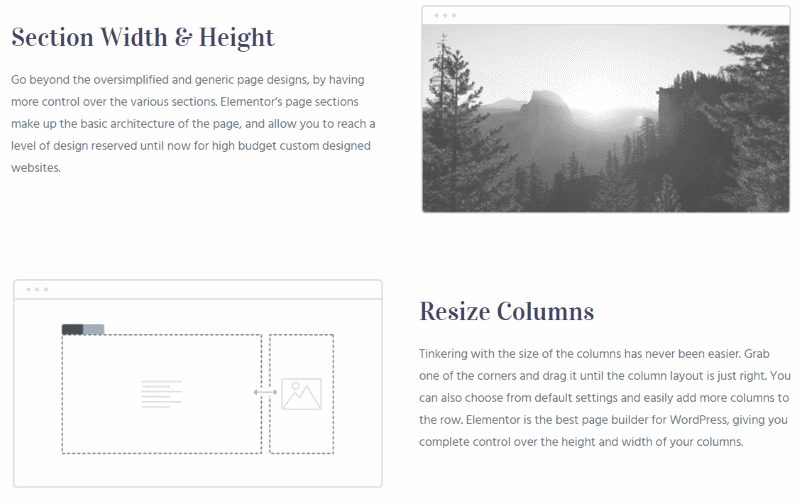 Elementor is a page-building plugin developed by Pojo Me Digital LTD. It was founded in 2014 by Yoni Luksenberg and Ariel Klikstein. They started developing the Elementor Page Builder in 2015 in order to create a fast, live, front-end editor for WordPress to help designers improve their design workflow.
Elementor is available as both a free and a pro version. The free version has 28 elements while the pro version has 59. It provides a blank canvas with no header or footer where you drop the design elements. The template library has over 100 templates that you can use. It's multilingual and includes RTL. It includes under construction and maintenance mode.
The Differences Between Divi and Elementor
Let's look at the differences between Divi and Elementor.
Pricing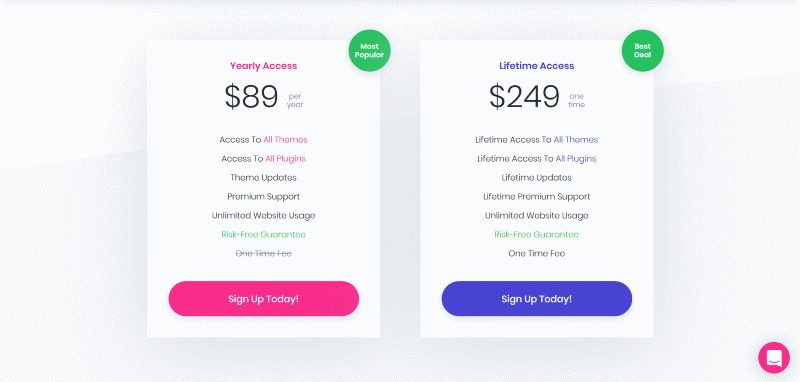 Divi is available with the Elegant Themes membership. There are two options. Both include unlimited use of all themes and plugins:
Yearly Access – $89, includes one year of support and updates. If you cancel you keep your themes and plugins.
Lifetime Access – $249, includes lifetime support and updates.

Elementor is available for free with limited features or in a pro edition with three purchase options. They have a 50% discount for renewing an active account.
Free – limited features.
Pro – includes pro features and 1 year of updates and support. It has 3 options:

Personal – $49 for 1 site.
Business – $99 for 3 sites.
Unlimited – $199 for unlimited sites.
Support
Elegant Themes – support is provided through a ticket system, forum, and documentation. Video is built in to Divi. Yearly access includes one year. Lifetime access includes lifetime support.
Elementor – support is provided by a support team. Anyone can access the support documentation. Developer documentation provides lots of tutorials and reference material. Support is included with the one year subscription.
Community
Divi has a large community. The Elegant Themes blog has two posts per day with one post being dedicated to Divi. There are lots Facebook groups, websites, child themes, layouts, plugins, courses, videos, podcasts, and more.
Elementor's community is smaller but it's growing. The blog typically posts 2-3 articles a month. Many websites include tutorials for Elementor. There are several Facebook groups, third-party layouts, courses, and lots of videos.
Features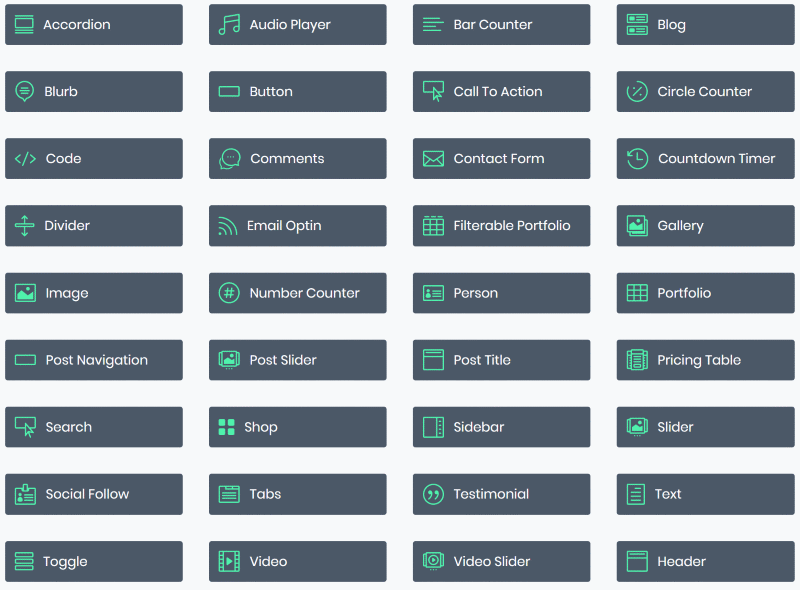 Divi has both a frontend and backend builder with 46 modules that you can place within rows and sections to create any type of layout you want. Customize each module, row, section, page, or the entire site with the theme customizer. It's intuitive and easy for beginners but also includes advanced features for designers.
Create your own or use pre-made designs, add new features with plugins or code, and customize each element with CSS. Test your designs with a/b testing. It comes with several custom widgets. It's multilingual and supports RTL. ET adds a free multi-page layout every week.
Elementor is a frontend builder with 59 elements in the pro version that you can place within sections to create your layouts. Create blocks or pages and customize each element individually. The intuitive designer includes elements and styling options are placed on the left of the screen while you build with any theme. You can close the designer to see your layouts in full-width.
Use premade layouts or create your own. Add your own code, build on mobile, customize with CSS, and more. Drag and drop any third-party widget within your layouts. It's multilingual and supports RTL.
Conclusion
Both platforms are great choices. Here are my thoughts on choosing between them:
Divi is excellent for those who want to create their own child themes, layouts, and plugins. There are lots of third-party products available to help you get started and customize your website even further.
Elementor is an excellent choice for those who want to work with any theme. There are lots of layouts available and you can use any third-party widget within the layouts. Get started for free and upgrade to pro later.
Which do you prefer between Divi and Elementor? Let us know in the comments.