Divi Ghoster 5.0 is here to make WordPress and Divi websites yours from front to back. Rebrand and white label every element of your site with custom branding in the WordPress dashboard, the Divi builder, and your child theme.
Divi and WordPress branding are all over your dashboard, which is fine for a personal site. But is not so great when you're handing a site over to a client, on the backend of a membership site, or when working with a team. Divi Ghoster allows you to add custom colors, set a new thumbnail image for your theme, change icons, reconfigure your dashboard, create a welcome widget, completely customize the WordPress login screen, and pretty much everything you need to strip confusing Divi and WordPress branding from the dashboard and page builder interface.
If you've ever used the Divi or Extra themes, you know just how many places theme branding and colors display. Your savvy clients, competitors, and visitors spot Divi branding a mile away. Give your sites a polished finish with Ghoster and elevate your service and protect your brand.
Divi Ghoster is the most used Divi white label plugin on the market, and for version 5.0 we've elevated it to another level including:
Add a custom Divi theme screenshot and author – make the Divi theme show with a custom name and author creds in the theme library
Custom login link – mask your login URL so instead of /wp-admin or /login.php you can use a custom slug, like /sign-in
Rebrand the WordPress login screen – change the icons buttons styles, images and every element of the login page
Import and export – create a Divi Ghoster style and share it across all your client sites quickly
Ghost specific Divi features – now you can choose to only hide some of the features in Divi and show others
Color customizer – setting custom colors for the Divi page builder and Divi editor is easier than ever with the new and improved color picker tool
Translation ready – Divi Ghoster is now translation ready so you can use it to mask Divi on any site across the globe
And, Custom Dashboard Welcome widgets – change the dashboard and replace the default WordPress widgets with a Divi layout of your choice
Whether you're a DIYer just looking to hide excess theme branding from your dashboard or a design agency wanting to deliver more refined client sites, Divi Ghoster 5.0 makes rebranding every aspect of your site simple.
If you're already a member, a Divi Ghoster user, or just curious about what's available, in this post will run through all the new goodies so you can get the most out of the features available in version 5.0.
If you haven't already, download Divi Ghoster and let's get started 🙂
Replace the Divi Theme Screenshot and Author Details
The option to change the author details for Divi was added to Ghoster in version 4, but the big purple image with the Divi logo is like a huge Divi Theme billboard in your dashboard.
With Divi Ghoster 5.0, you're now able to replace the traditional Divi branded theme thumbnail in the Themes menu with your very own custom image. Simply add an image of either your or your client's brand to the Media Library, and set it as the Custom Theme Image in the Branding settings tab.

When you visit the Appearance Themes console, you'll see the theme image has changed, and there's no sign of Divi.
Another new feature added to the plugin is the ability to add an author name. By adding either your or your client's brand name to the Author Name option…
… you'll see the name reflect in the theme details.
With the ability to update the theme details, not only will the Divi theme be entirely cloaked from the main theme console, it creates a deeper layer of branding and adds an extra special touch to your site design.
Login Screen Masking
The wp-admin or login.php URL extensions are forgettable for end-users, confusing if you don't regularly login to manage a website, and are a clear hallmark that the site is a WordPress site. With Divi Ghoster 5.0 you can change the login URL. Customizing your login URL, also known as login masking, is not only a branding upgrade, it's an extra small security measure used by experts using a layered security approach.
Without Ghoster, changing the default login URL to a custom URL requires a bit of code and knowledge of how link structures work. With Ghoster installed it's as simple as typing in your preferred location.
To create a custom login URL, enter your desired location name, and click Save Changes.
Not only does this create an extra awesome branded touch to a site, but it'll help protect your website from hackers searching for the wp-admin or wp-login page.
Show/Hide The Login Page Customizer
The Login Screen Customizer included in Ghoster is a fan favorite that lets you quickly add custom colors, logo, style, and background images right from inside the WordPress customizer.
Now you can hide this tool from your clients or staff when you are using a template or layout that you don't want to be changed or accessed. Enable or disable with a click.
The new hide option is located under the branding tab. Just tick the checkbox and the login screen editor will disappear from the customizer.
With it enabled, quickly style the login page to your heart's content and create a one-of-a-kind and truly on-brand login portal.
Together, the custom login URL and the Login Customizer make for a winning combination in creating a unique login section.
Import and Export Divi Ghoster Settings
Setting up Divi Ghoster can take a fair deal of time, so to help you speed up your processes and cut your development time down, the latest version of the plugin gives you the ability to export and import plugin settings.
Now, instead of having to reconfigure the plugin settings for each new site installation, you can simply export settings into a JSON file and import them to your other sites. This will save a ton of time, especially if you are working on white labeling a bunch of sites for an agency.
The Updated Ultimate Ghoster
Ultimate Ghoster is used to hide your Divi WordPress menu items with a click, including:
The Divi menu (which includes Theme Options, Theme Builder and more)
Any Divi related plugins installed on the site (such as Divi Switch and Divi Booster)
And, will even hide the Divi Ghoster plugin and branding
In previous versions of the plugin, these settings were all hidden at once, using one single setting. 5.0 these settings are split up for more granular control.
Now you can decide which Divi elements you'd like to hide and which you'd like to keep displaying. For example, you could decide to hide the Divi related plugins as well as Divi Ghoster but keep the Product Tour.
Plus, Ghoster now gives you the ability to hide the Divi default Premade Layouts tab.
This is particularly helpful if you have used an Elegant Themes layout and don't want your clients to know, or if you don't want them to get overwhelmed by looking at other designs. Nifty, right?
Backend Branded Color Upgrade
One of the coolest features in Divi Ghoster is the ability to set custom colors for the builder. Use custom color combinations that match your brand identity or client's style guide. These colors will be used site-wide, across the Divi Builder (both in the backend builder and visual builder), and anywhere the page builder displays.
The latest of this feature comes with a major performance upgrade for near-instant loading and virtually zero additional load on your server.
Translation Ready
We're on a mission to make our plugins as user friendly and accessible to everyone that we can. You may have noticed we recently launched translations in Divi Switch. We are pleased to announce Divi Ghoster joins the ranks and is now completely translation ready!
Custom Dashboard Welcome Widget
Have you ever looked at the default WordPress dashboard welcome page and thought it looked bland, boring, and not particularly user friendly? With the latest Divi Ghoster plugin update, you can change the dashboard and replace the default WordPress widgets with a Divi layout of your choice!
To set this up, all you have to do is create a layout, save it as Private and set it in the Divi Ghoster Customization tab.
This will create a striking visual effect for your clients, giving them an on-brand experience when logging on to the site. Add contact details or a contact form so that your clients can get in touch with you quickly, add how-to instructions, display a training video, or anything else you can dream up.
We have a collection of free layouts that can be used for the Dashboard custom page in conjunction with Divi Ghoster. These layouts can either be downloaded as JSON files and uploaded to the Divi Library or from our free plugin WP Layouts.
Members With Benefits!!
Every time we release an update it's like a free website upgrade for our members. Get the all-new Divi Ghoster 5.0 for one flat cost and get updates and improvements for life. If you want the deal of a lifetime, grab a Lifetime Membership with unlimited access to all our plugins, layouts, child themes, and exclusive member content – for.ev.er.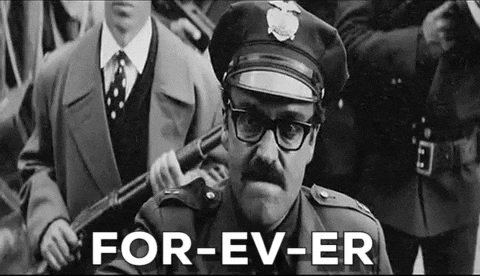 Talk about incredible value. The more you use the more you save – and things just keep getting better.
If you're still not ready to dive-in, Ghoster and all our products are fully supported by our team of experts and backed by a 7-day money-back guarantee. Download it, try it out, and if you don't love it let us know and get your money back. You really can't lose.
And as always, If you're already a member, have a feature idea, a question, or just want to say how much you love Divi Ghoster let's talk in the comments below.
Enjoy!