Online courses have taken the world by storm! There has never been a better time to be an industry leader and share your insights with the world! 
To help you kickstart your course creation journey, we have created a Divi child theme that'll help you get your course underway! We're thrilled to announce the launch of our brand new child theme – Divi Courses Learning Management Child Theme.  
Designed for first-time course creators our Divi child theme takes care of everything you'll need to create, run, sell and market a super successful online course. 
Are you ready to start sharing your knowledge with the world? Check out our Divi course theme now! Your students are waiting!
Features of the Divi Courses Learning Management Child Theme
An all-inclusive out of the box e-learning solution, our Divi child theme comes integrated with leading WordPress Learning Management System,
LifterLMS
. 
A powerful combination, our child theme together with LifterLMS ships as the perfect modern-day online learning platform. With the Divi Courses Learning Management Child Theme, you can:
Create course lessons in a range of media. Use audio files, video lessons and text content to educate and connect with your learners.
Keep your course content engaging. Use multiple question types and quizzes to test your students progress and keep them on their toes.
Watch your sales soar. Our child theme lets you sell your online course directly through the platform. Courses can be either free or premium, and can be sold in various plans. Sell to your heart's content: whatever fits your brand's objectives and business strategy!
Create and edit layouts with ease. Our child theme and LMS section comes complete with Elegant Themes' Divi Builder already integrated, helping you create a course in a familiar way.
Need to change the colour scheme? No problem! The changing colours site-wide can be done in the theme customizer by just clicking a few buttons! 
Let your students learn on the go! The child theme is 100% mobile responsive and cross-browser tested meaning that your course content can be accessed from anywhere, at any time!  
¿Hablas español? If English isn't your first language, we've got you covered! Out child theme comes translation-ready, with English, Spanish and Polish already included!
Finally, to help you sell courses on your time, we've included our premium WordPress plugin, the Course Scheduler. Helping you manage your courses and students, the Course Scheduler plugin lets you set multiple start and end dates for your courses, allowing you to set your courses to run multiple times. Find out more about the Course Scheduler plugin here. 
Create your course now! Our child themes come with a
one-click demo install
. Here, our Divi course theme's demo content will automatically load in a matter of seconds. All you have to do is change the content to fit yours! 
To help you set up your website, the Divi Courses Learning Management Child Theme comes with thorough documentation with step-by-step tutorials. With detailed instructions at your fingertips, you'll be able to add your own original content and get your e-learning platform up and running!
Finally, as an added bonus, all of the images used in the child theme demo are 100% license-free, meaning you can use them in your website and even your offline course material!
Are you ready to create and sell your online courses? Let's take a look at this beautiful Divi child theme!
Divi Courses Learning Management Child Theme
Our Divi Courses Learning Management Child Theme is jam-packed with stunning design elements each crafted to help you sign up more students and grow your online course career!
Home page
 First, the child theme ships with three alternate home pages. With testimonials, opt-in forms, course displays, course content breakdowns, video sections and mire, each home page includes plenty of contemporary design elements that are bound to land you sign ups and enquiries.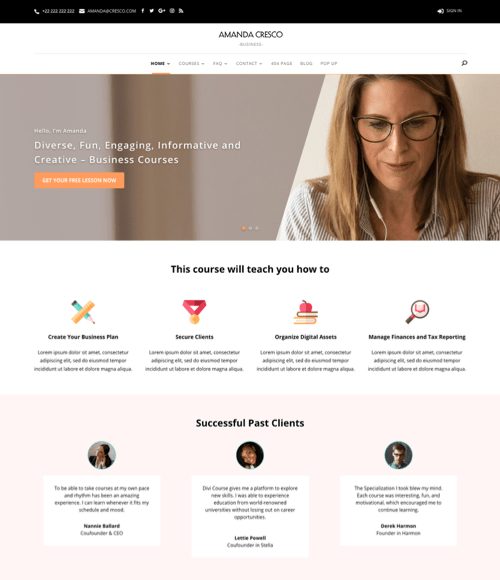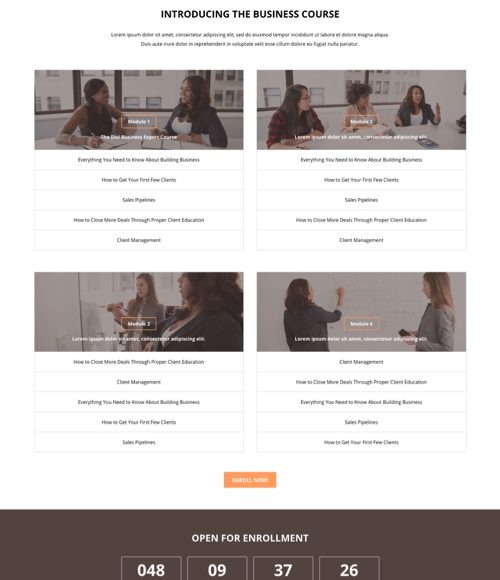 Course section
Integrated with the leading WordPress Learning Management System, LifterLMS, the Course section of the child theme comes already set up for you! Beautifully designed, the course directory, course breakdowns, quizzes and lesson pages boast minimalistic layouts that won't distract from the course content. All you need to do is add your course content!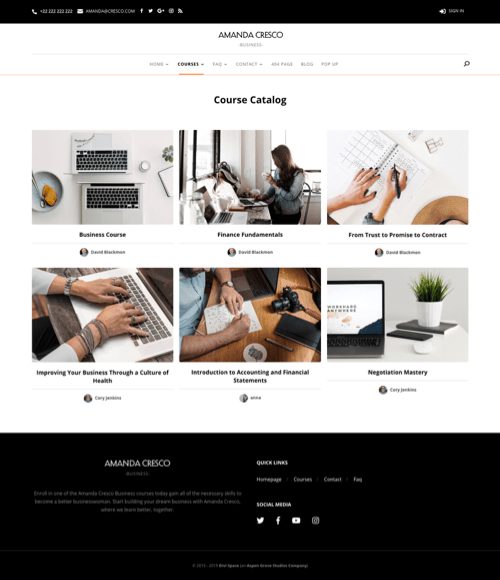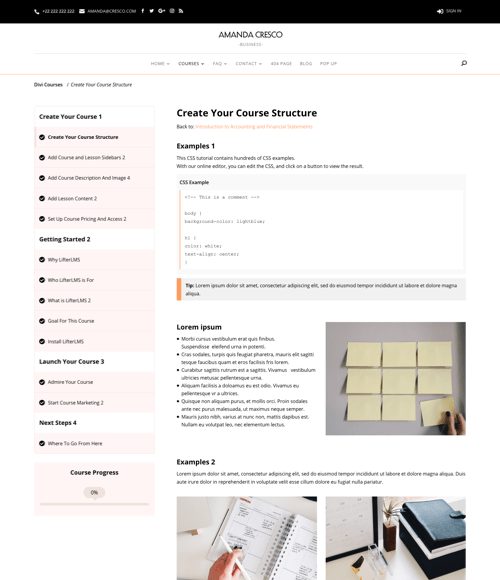 User areas
The Divi Courses Learning Management Child Theme takes care of even more nitty-gritty details, with custom-designed Login/Registration page, Dashboard and eCommerce related pages.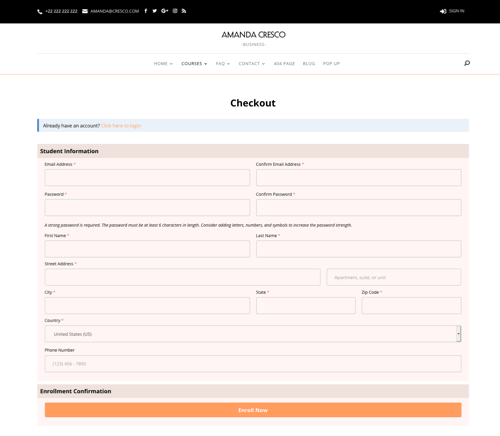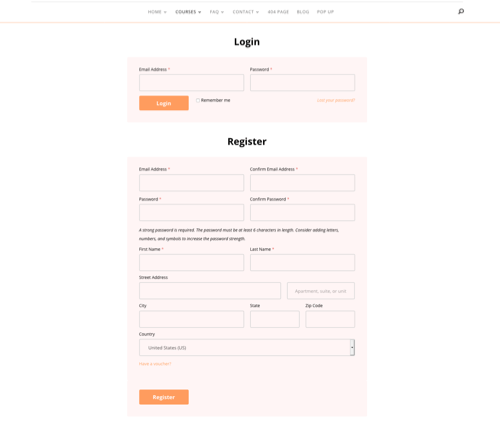 Blog
Take advantage of content marketing, the Divi Courses Learning Management Child Theme ships with a custom-designed blog, complete with custom styled archive pages, comments and elements.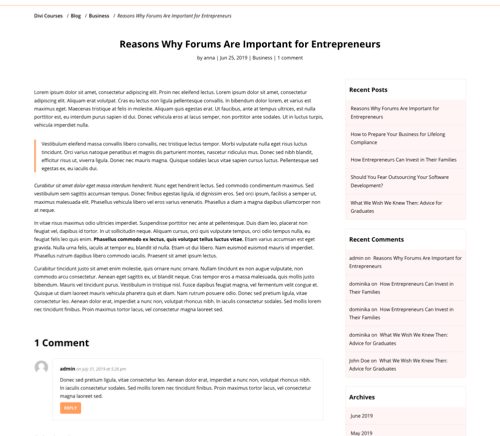 FAQ and contact pages
Offering you even more variety in your website's design, the child theme includes two alternate FAQ pages as well as three alternate Contact page designs.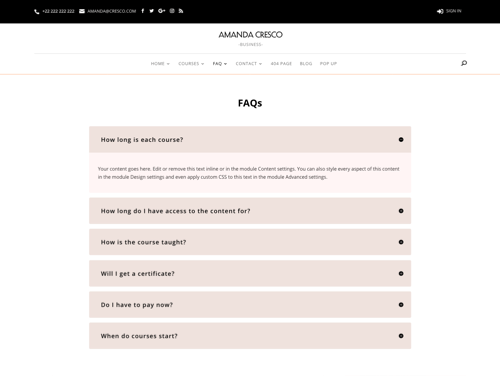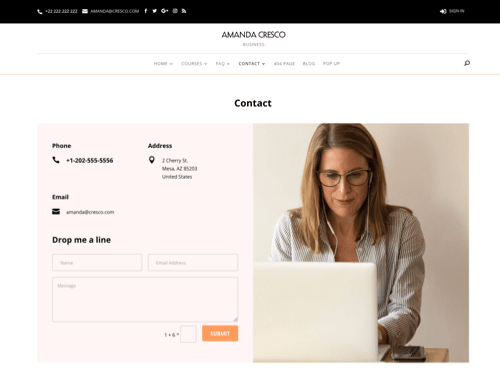 404 error page
Finally, to help site visitors and students navigate your site in the event of a broken URL, the child theme includes a custom 404 error page that features an adorable illustration!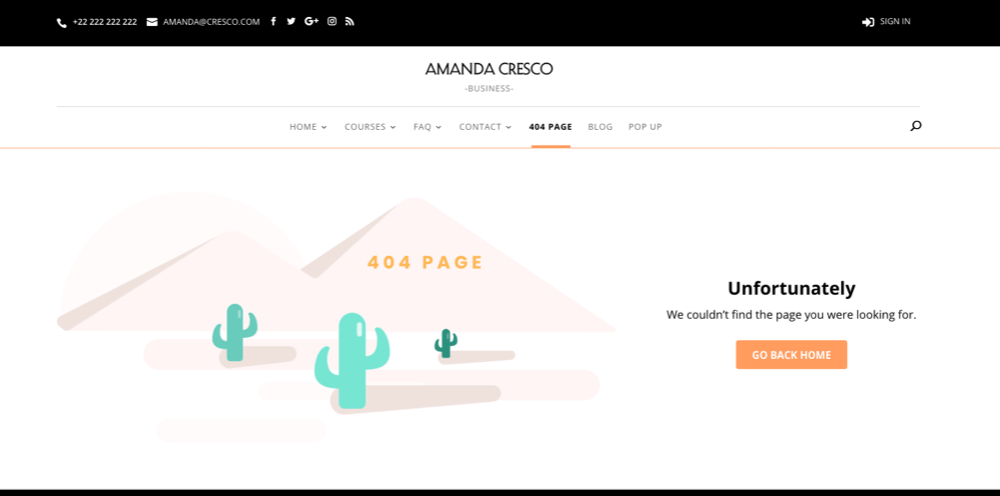 Pop up
Finally, to help you convert leads into customers and students, the Divi course theme includes an already integrated pop-up feature that you can use to land sign ups!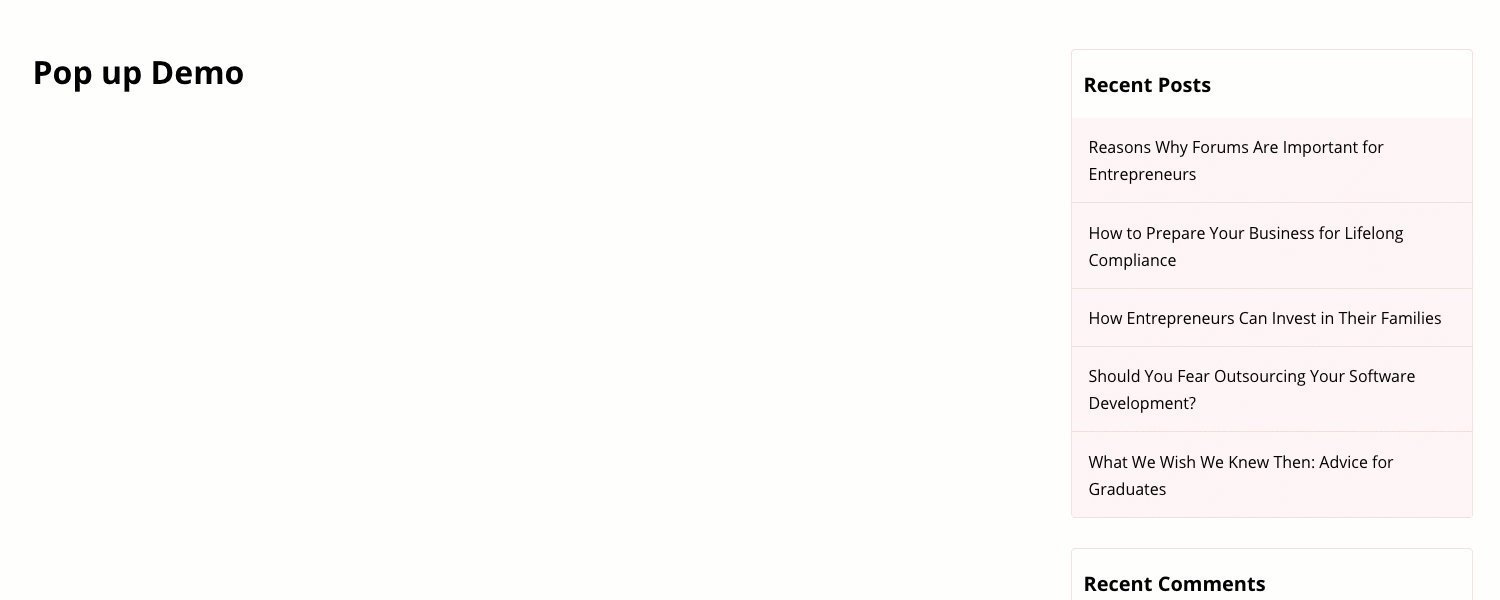 How to Install the Divi Courses Child Theme
Once you have set up your WordPres website and have installed the Divi theme by Elegant Themes, you can install the Divi Courses Learning Management Child Theme. To install the Divi course theme, follow these instructions:
Download the child theme files from your user Account on the Divi Space / Aspen Grove Studios website. 
In your WordPress website, navigate to Appearance > Themes and click Add New.
Upload the divicourses.zip file of the child theme and click Install Now.
Once the child theme has installed click Activate. 
With the child theme installed, the first thing you need to do is add your unique licence key. To do this, navigate to the Divi Courses and click on the Licenses tab. Paste in the unique license key associated with your purchase. 

Next, click on the Demo Content tab. Here, click on the Import Demo Data button to run the demo content installation.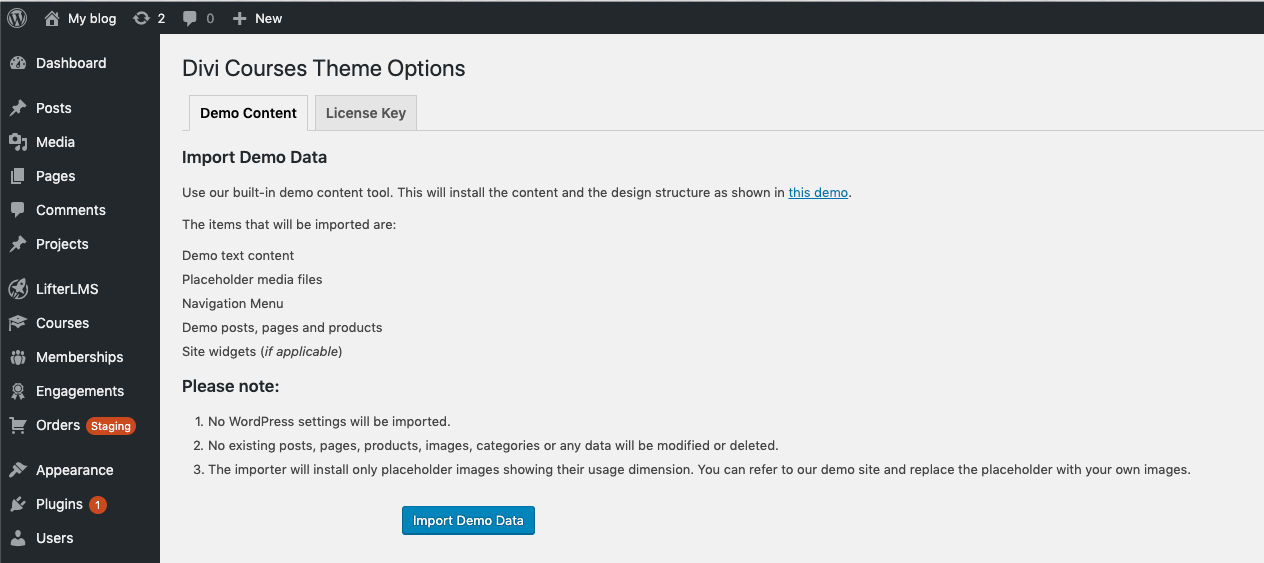 Once the demo content has been successfully uploaded, you can begin creating your online course!
If you're ready to build an online course, purchase the Divi Courses Learning Management Child Theme from Divi Space today! Check out the child theme and get inspired for your next online course!
If you're ready to start building your courses brand, then the Divi Courses Child Theme is for you!