If you're brand new to using Divi layout packs, layout packs are JSON files that can be imported and exported between Divi site builds thanks to the built-in portability feature.
Not only can you create a full site build and export it to reuse it at a later stage, but you can also make use of ready-made layout packs available around the web.
As well as Elegant Themes, who, over the past few months have been releasing free Divi layout packs in alignment with the Divi Design Initiative, there are a number of Divi designers, agencies and collectives that have also been creating and sharing collections of free layout packs for Divi that can be used in web design projects.
Today, we'll be sharing a few of the amazing Divi layout packs that you can use in your next web design project.
Read the post where we discuss differences between Divi child themes and Divi layout packs.
For a walkthrough tutorial of how to use Divi layout packs, watch the following video from Elegant Themes.
Best Free Layout Packs
In no particular order, here are some of the best layout packs for Divi.
1. eCommerce Layout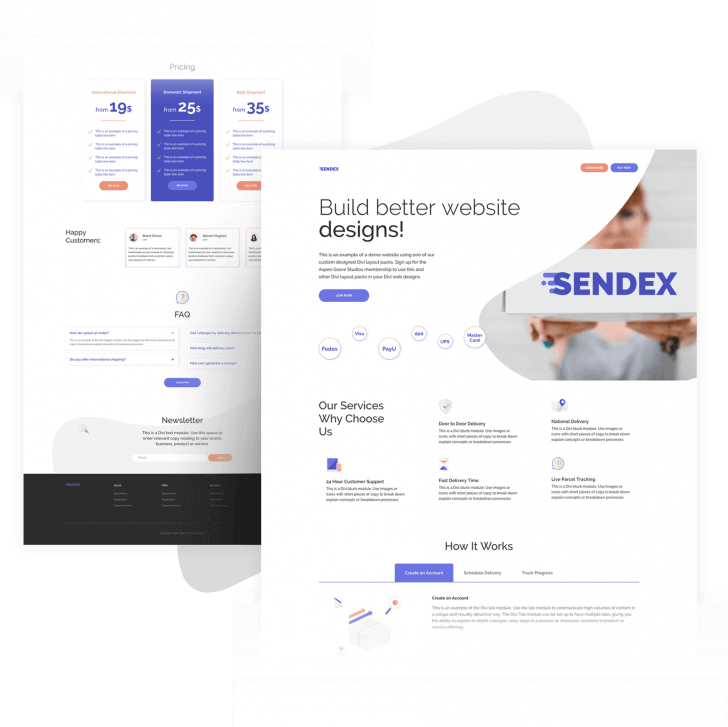 First up is one of our own Divi layout packs, eCommerce Layout. Perfect for online stores and eCommerce brands, both selling products and services online and off, the eCommerce Divi layout pack promises a crisp and clean finish to a website. With bold text and great use of white space, this Divi layout pack will have your products selling in no time!
2. Creative Agency Layout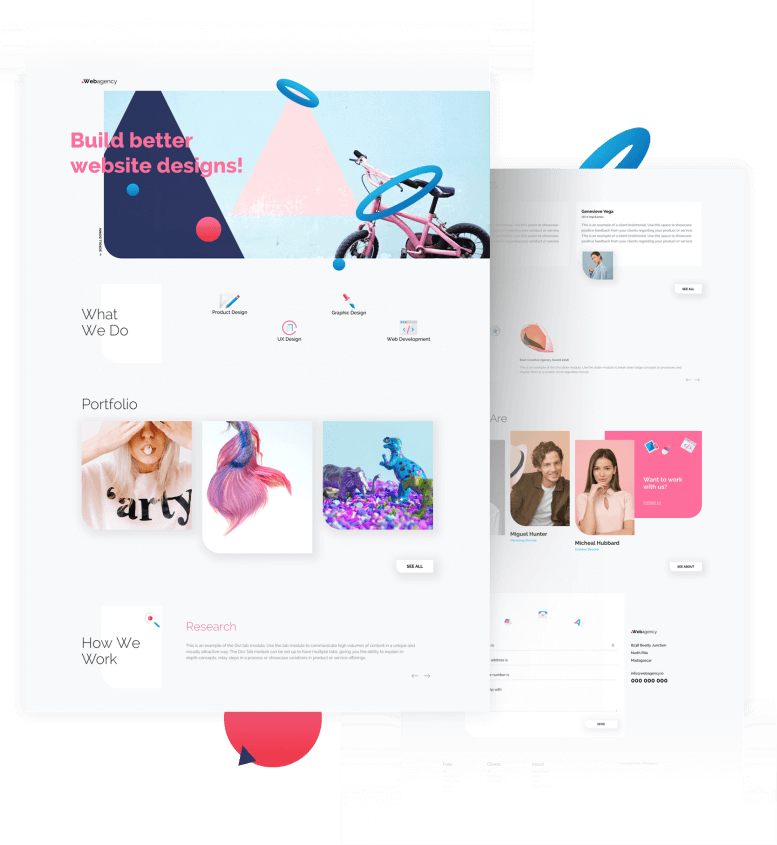 Next up is the Creative Agency layout. Designed for creatives, freelancers, agencies and collectives, this layout pack boasts bright colors and beautiful image sections to help brands in the communication space attract new clients.
A fresh and funky aesthetic, the Creative Agency layout is great for agencies looking to enter their content and start selling their services.
3. Business Layout Light and Dark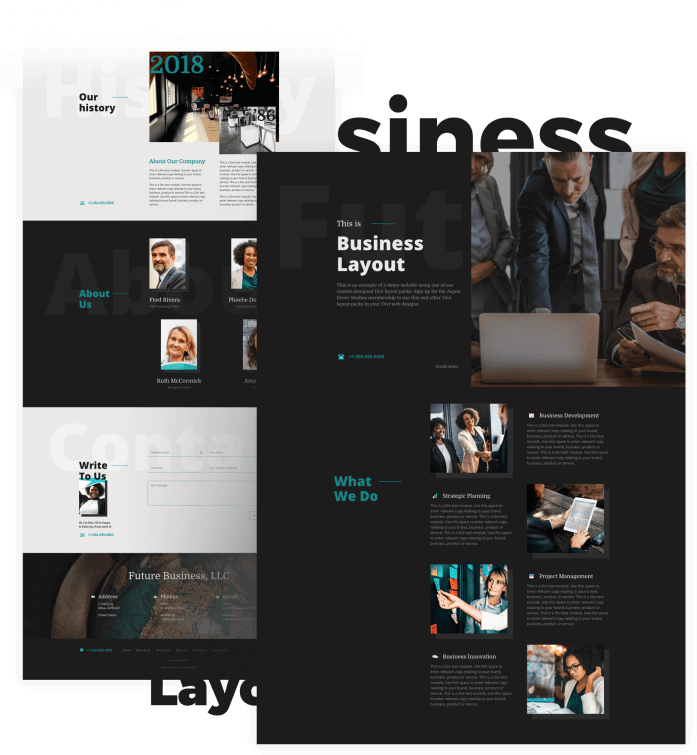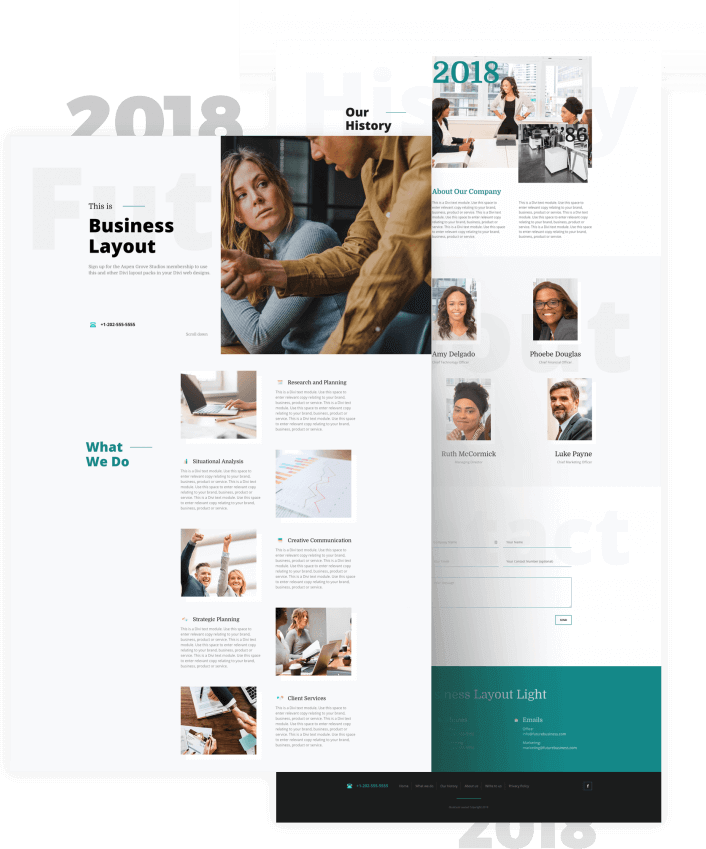 Business layout pack offers a slick and streamlined one-page website that is great for businesses looking to get a working site up and running quickly. Available in both a dark and light version, both layout packs convey a serious yet professional tone.
Both layouts include plenty of text sections to communicate your brand and advertise your services, as well as a lovely staff showcase section to help potential customers get a look at those behind the brand.
4. Nonprofit Layout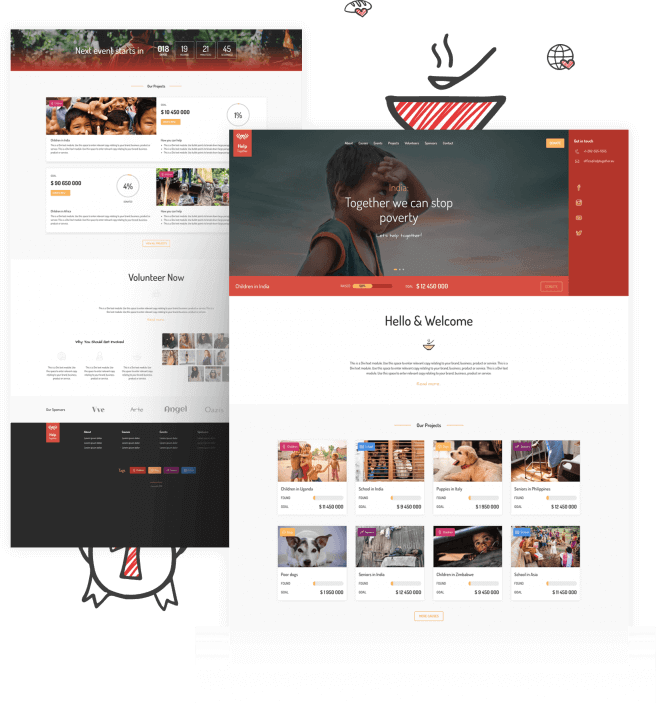 A brilliant solution for nonprofit organizations and causes that may not have the funding to build a website from scratch, our Nonprofit layout will help organizations create a site in just a few clicks with very little spend.
Boasting an interesting design, bold colours and clever use of typography, the Nonprofit layout will help causes and organizations entice and engage site visitors to donate, contact or get involved with their cause.
5. Podcast Layout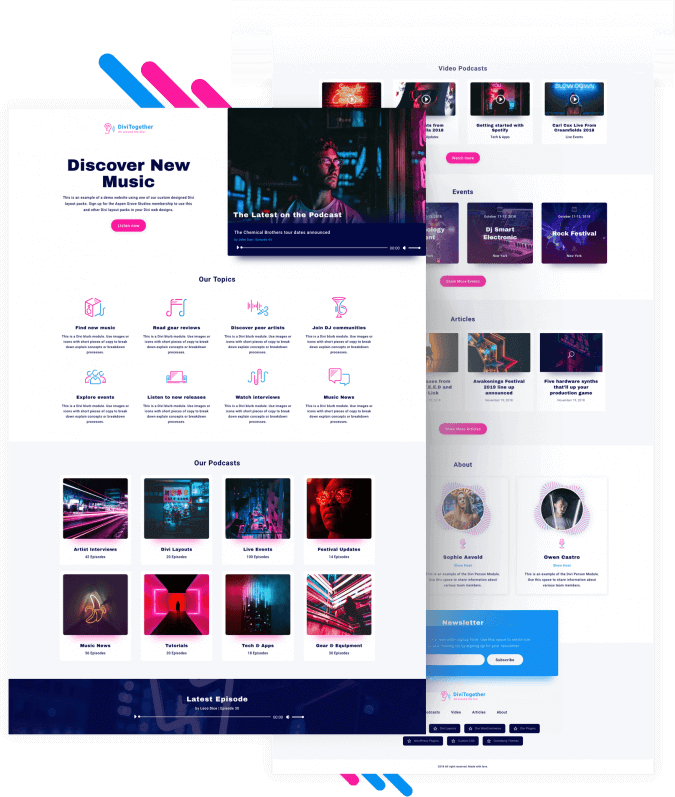 Are you dreaming of adding a podcast to your brand and communications channels?  Our Podcast layout offers the perfect solution for a company or individual looking to break into the podcasting space without having to spend too much on their website.
With an electric aesthetic, the Podcast layout makes use of a slick design and neon accents. The layout ships with all of the bells and whistles you'll need to back your podcast, including player integrations, show host intro sections, a blog feature, newsletter sign up and much more.
6. Travel Layout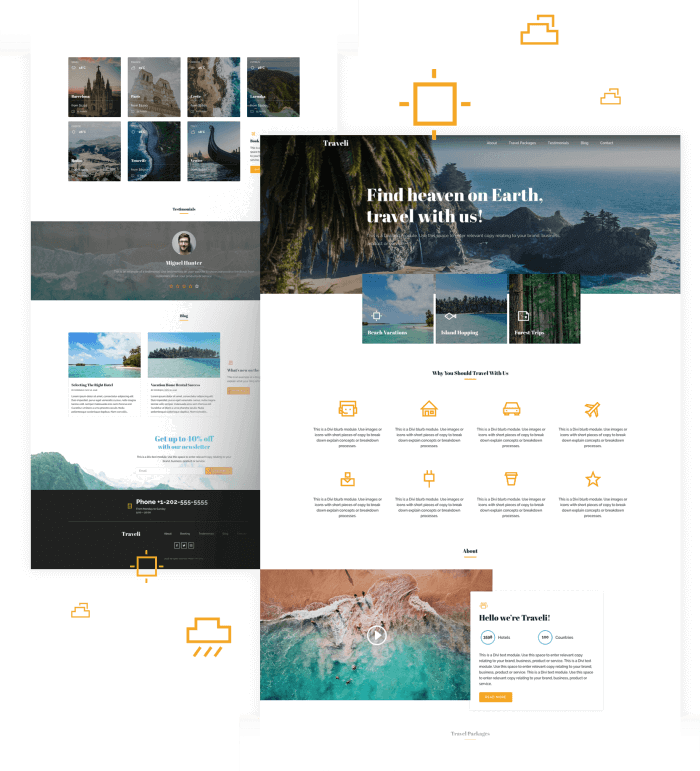 Brilliant for travel brands, tour operators or even travel bloggers and writers that have teamed up to sell tours on behalf of companies, the Travel layout is designed to entice travel enthusiasts to pack a bag and explore the world.
A beautiful layout, the Travel layout makes use of big, bold type, stunning image sections and cleverly designed web elements that'll speak directly to travel junkies.
7. Cleaning Services Layout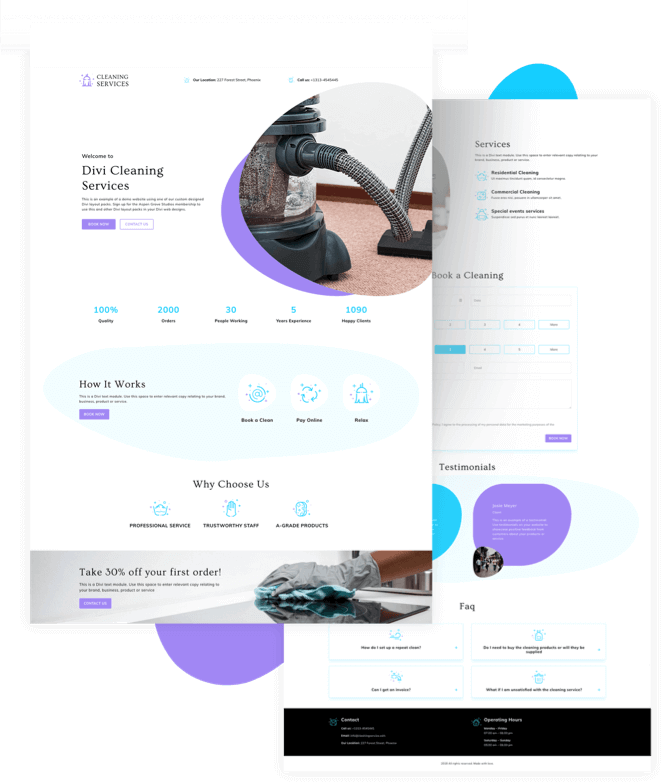 Another great layout pack from Divi Space, Cleaning Services layout has been designed for cleaning companies and brands in the residential or commercial cleaning industry to create a website with very little fuss.
With great font pairings, interesting design elements, stunning colors and a collection of custom-designed icons throughout the build, this layout pack will certainly help businesses convert clients in no time.
8. Landscaping Layout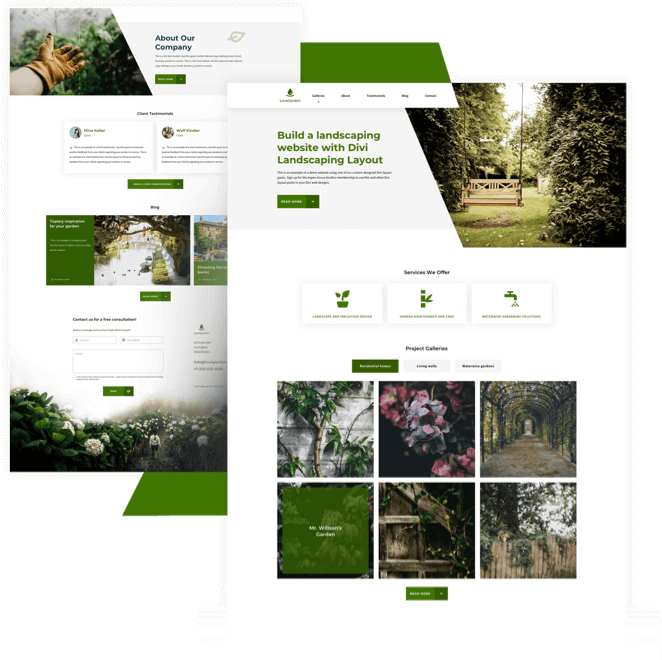 Great for landscapers and landscaping companies that need a website to showcase their services, the Landscaping layout includes a gallery, a testimonial display, an online booking form and plenty of image sections to entice new business.
9. Dentist Layout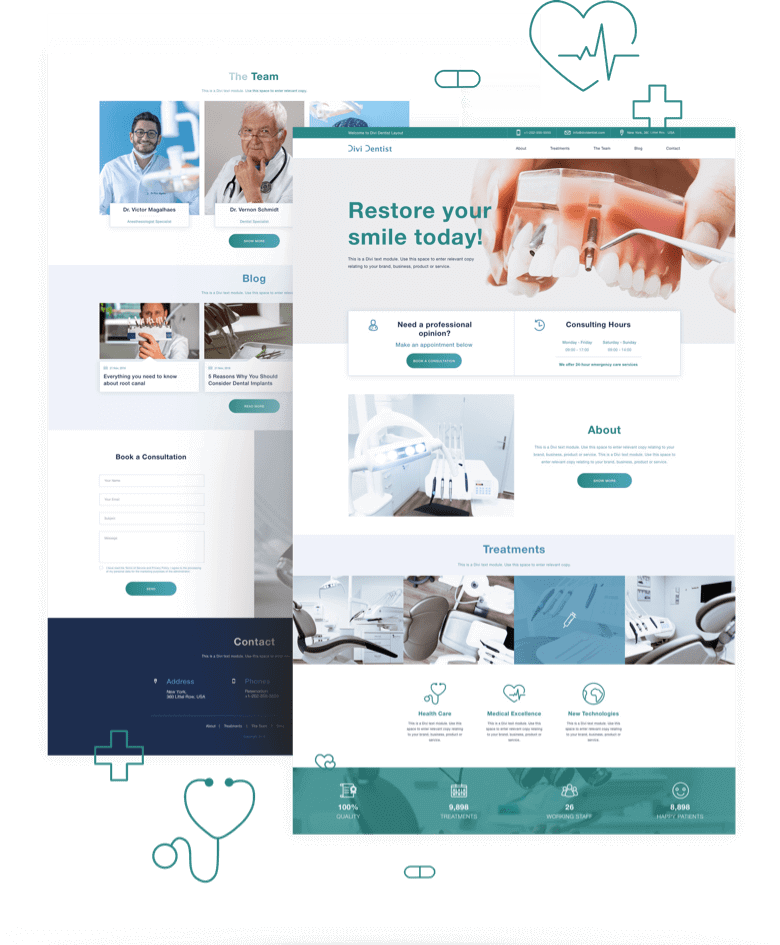 Great for a dental practice looking to tend to their patients, not their online presence, the Dentist layout will help dental professionals create a stylish website in no time.
Boasting a clean and uncluttered design, the Dentist layout includes sections for the practice to explain their treatments and introduce the dentists, oral hygienists and dental assistants.
10. Restaurant Layout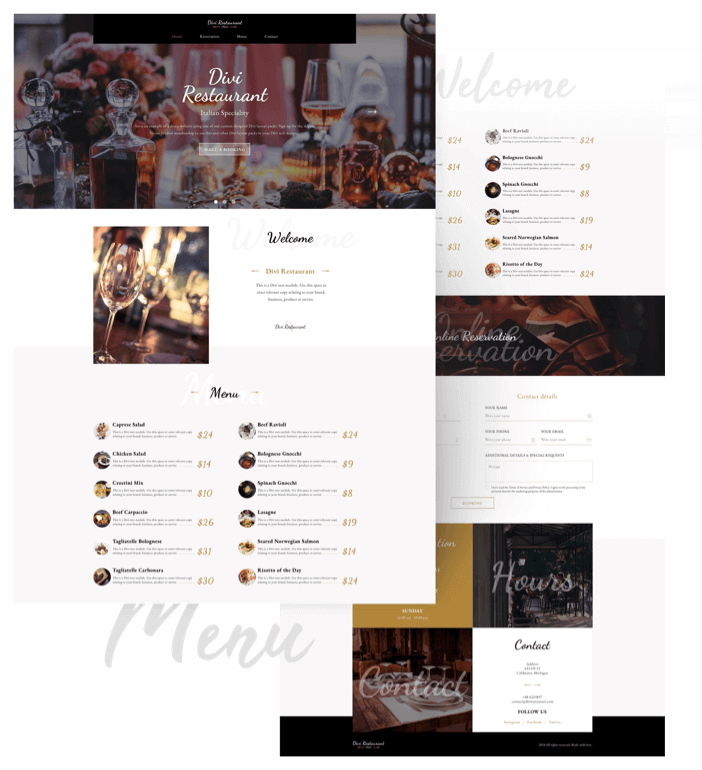 Perfect for bars, restaurants, coffee shops or brands in the hospitality industry, the Restaurant layout includes an easy to edit menu section as well as an integration-ready for an online booking form. With enough space to showcase food photography of the delicious meals on offer, this Divi layout will have hungry customers making reservations in no time!
11. SAAS Landing Page Layout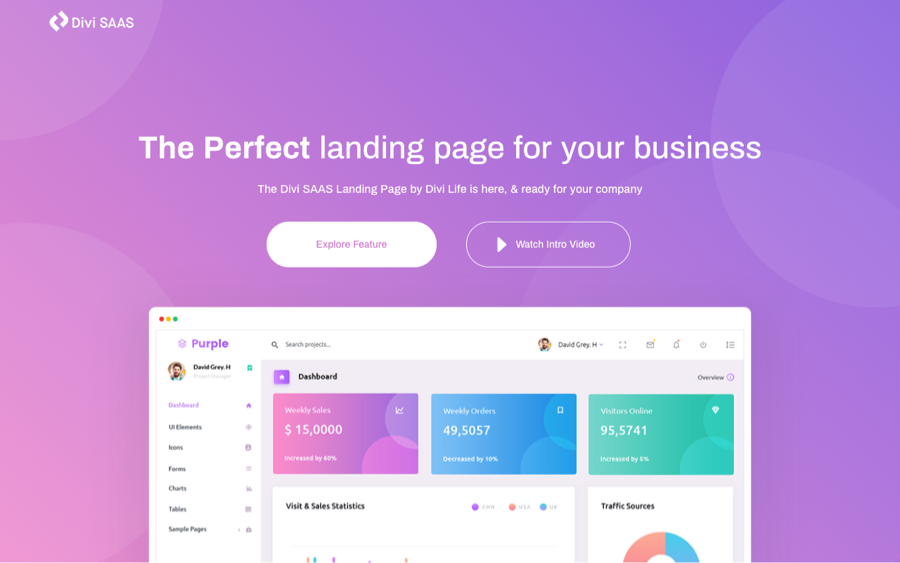 The SaaS Landing Page Layout is perfect for brands looking to market a SaaS (Software as a Service) product. Boasting a vibrant colour scheme, plenty of white space, large image sections to showcase the SaaS in action and more, the SAAS Landing Page Layout will help companies get their project off the ground without having to spend too much time, effort or money on their website.
12. Anchor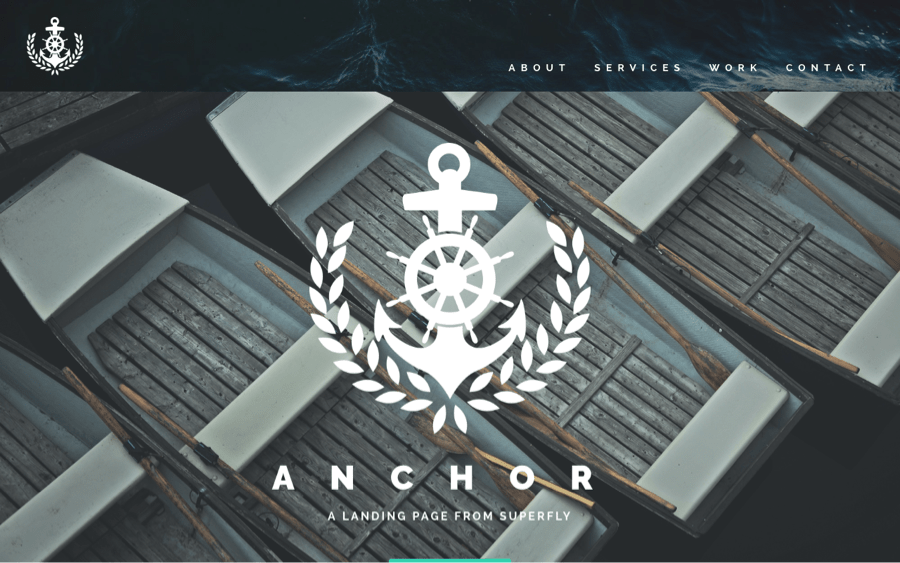 Next on the list is the free Divi layout pack Anchor from BeSuperfly. Another one-page website, Anchor makes use of large, attention-grabbing image sections, amplified with an attractive parallax effect to create interesting image overlay and background effects. Specifically engineered for a unique look and feel, the Anchor layout pack makes use of custom CSS that is included within the Downloads page, along with an instructional video.
13. LocalBiz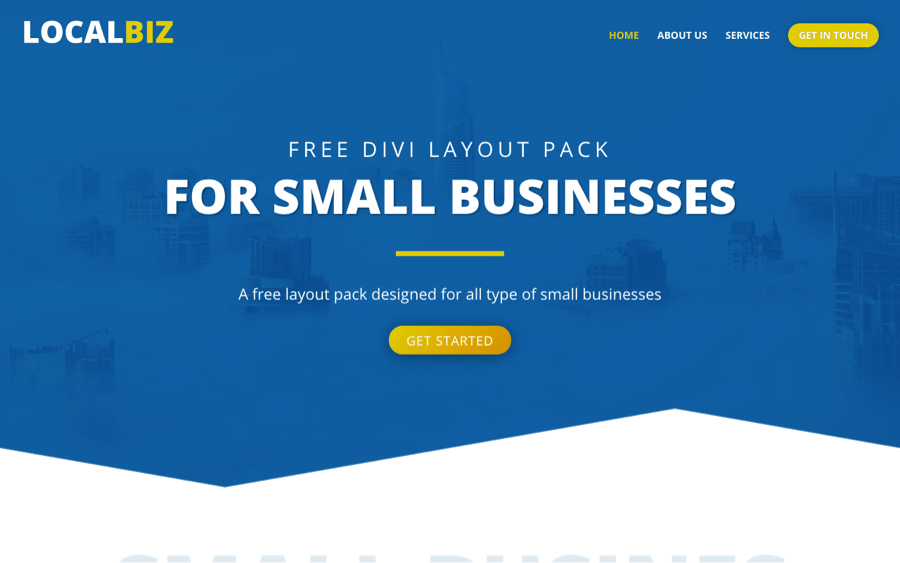 If you're looking to build a more extensive site for a small to medium size business then the LocalBiz layout pack by Mark Hendriksen is an excellent option for you. Great for small, offline businesses looking to create a brochure-style or display site, LocalBiz ships with four uniquely designed pages, including a Home, About Us, Services and Contact page. With plenty of eye-catching animations, interesting dividers and vibrant color accents throughout the build, LocalBiz is a great solution for small businesses looking to get their website up and running in no time.
Free Download | More Free Divi Layout Packs from Mark Hendriksen
14. Tax and Accountant Divi Layout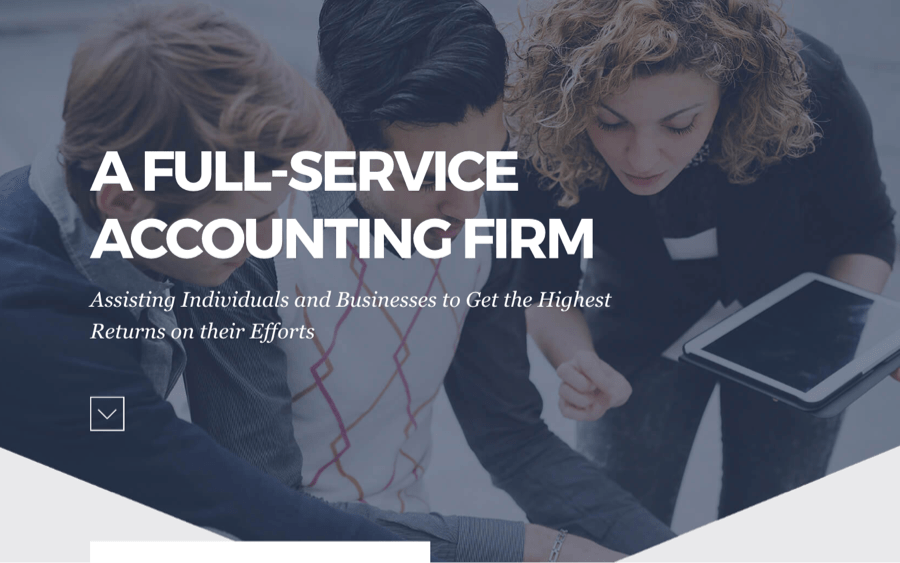 Next up is the Tax and Accountant Divi Layout from Divi Den. Boasting an attractive design, complete with a stylish color scheme, great font pairings and interesting use of parallax, this Divi layout offers tax and accounting professionals the opportunity to create a stunning, stylish website that stands out of the crowd. Ending off the layout, a visually striking pricing table and an online appointment booking form help tax and accounting practitioners convert site visitors to customers. The Tax and Accountant Divi Layout even includes a few snippets of real-world copy that can be adapted and used for the final build.
Free Download | More Free Divi Layout Packs from Divi Den
15. One Page Coaching & Consulting Free Divi Layout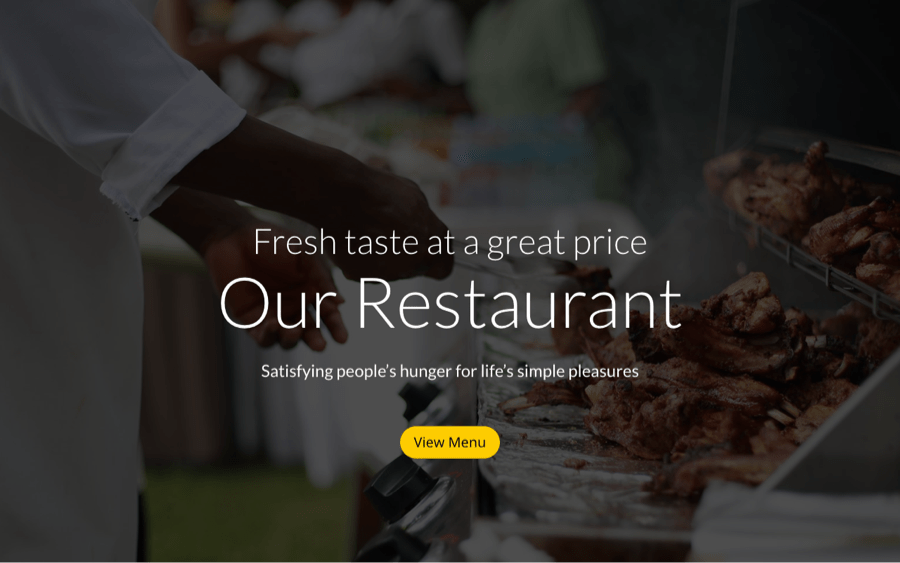 Next on the list is a one-page design from Divi Soup. Created for coaches and consultants, this Divi layout page can easily be edited and customized to fit any business looking for a single-page build. Beautifully designed, the layout pack makes use of bold fonts, attractive image sections and a clean layout. Helping coaches, consultants and independent businesses advertise their services, the layout pack includes a testimonial display section to showcase positive customer feedback as well as a contact form to encourage a callback from interested, potential customers. Divi Soup offers a number of free Divi resources, including layout packs, custom styled Divi modules and much, much more.
Free Download | View More Free Divi Resources from Divi Soup
16. Anthony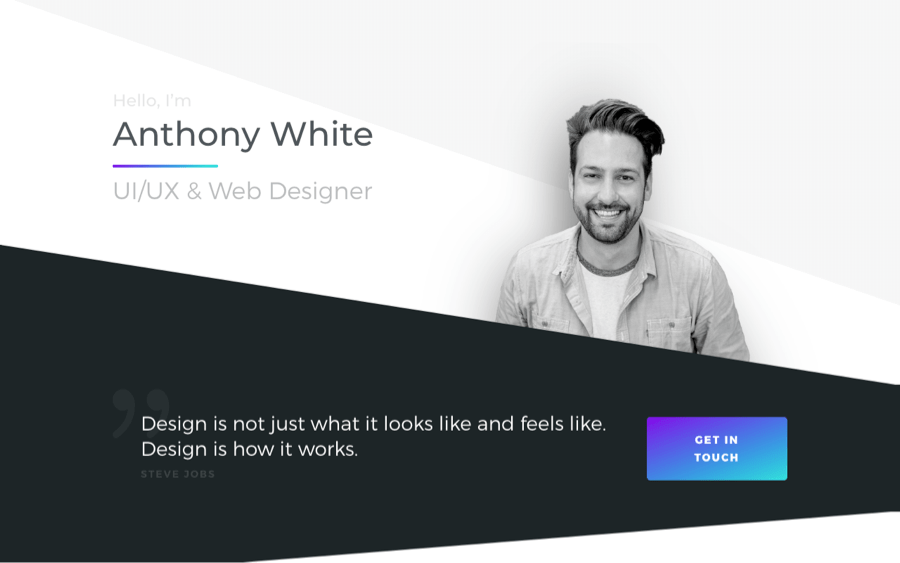 Next up is Anthony from Divi Lover. A one-page design, the Anthony Divi layout is perfect for a virtual CV or for a freelance professional to showcase their skills, services and a few completed portfolio pieces. As well as a resume overview that leads to a downloadable CV, Anthony also includes a testimonial section to showcase positive feedback from happy customers. The Portfolio section is particularly striking, seeing an overlayed text section used to display project details with an attractive hover effect applied to the images.
Free Download | More Freebies from Divi Lover
17. Inbound Marketing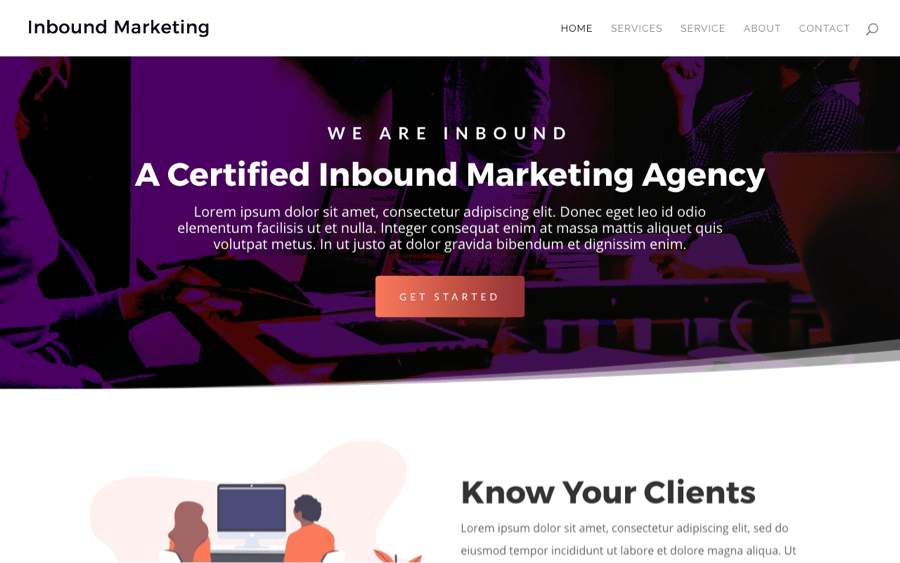 Next on the list is a layout pack from Quiroz.co called Inbound Marketing. A comprehensive layout pack, Inbound Marketing incorporates a plethora of sections and elements that can easily be edited with original content. Shipping with five pages in total, including a unique Home, About and Contact page, the layout pack, also includes two additional pages for you to enter relevant content relating to your business' services. The Inbound Marketing layout pack boasts bright colors, cool illustrations, bold fonts and plenty of conversion-driven elements such as standout calls to action and opt-in forms.
Free Download | More Free Divi Layout Kits from Quiroz.co
18. Hostly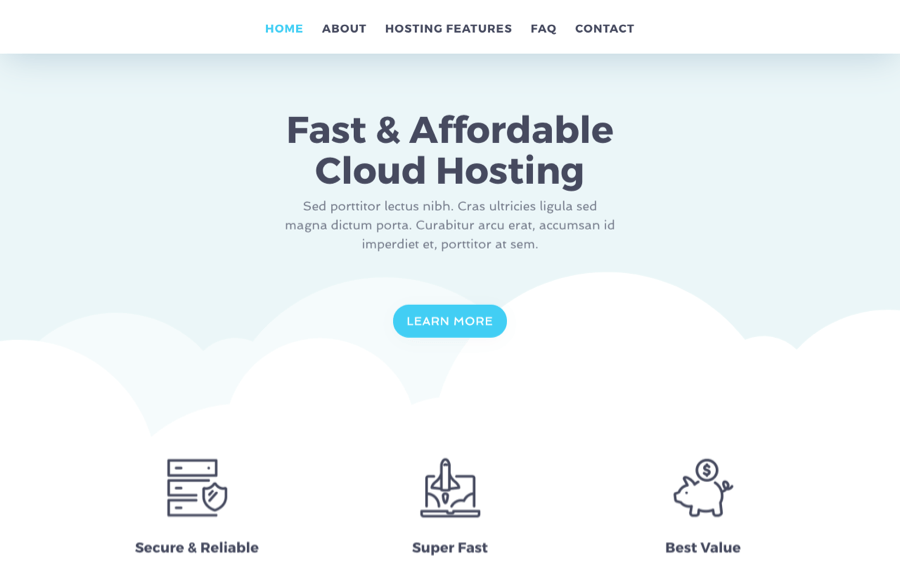 From Divi Lover, Hostly boasts a clean and simple design that is both eye-catching and engaging. Hostly ships with five fully designed pages. Along with a Home, About and Contact page, the layout pack includes a specially designed page, Hosting Features, that incorporates a beautifully designed pricing table to showcase various hosting service offerings and packages, as well as an FAQ page to answer potential customer support queries before they arise. Although this layout pack has been designed with hosting companies in mind, Hostly is versatile in nature and can easily be adapted to fit any brand or business.
Free Download | More Freebies from Divi Lover
19. Divi Layout for Hotel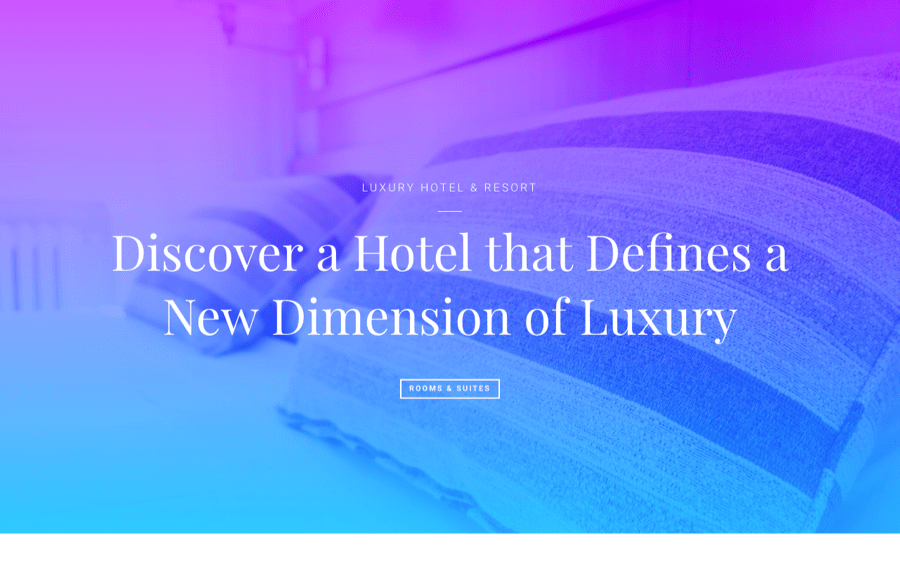 Rounding off this list is a stunning layout from Divi Den called the Divi Layout for Hotel. Designed for luxury hotels and similar upmarket properties, the Divi Layout for Hotel is a one-page layout for Divi that can be adapted to fit other brands and businesses. The use of color gradients throughout the build, as well as subtle animations throughout, give the layout pack a striking visual quality. Maximizing imagery, the layout uses eye-catching grids to showcase the property, while an attractive video section ends off the design.
Free Download | More Free Divi Layout Packs from Divi Den
20. Elegant Themes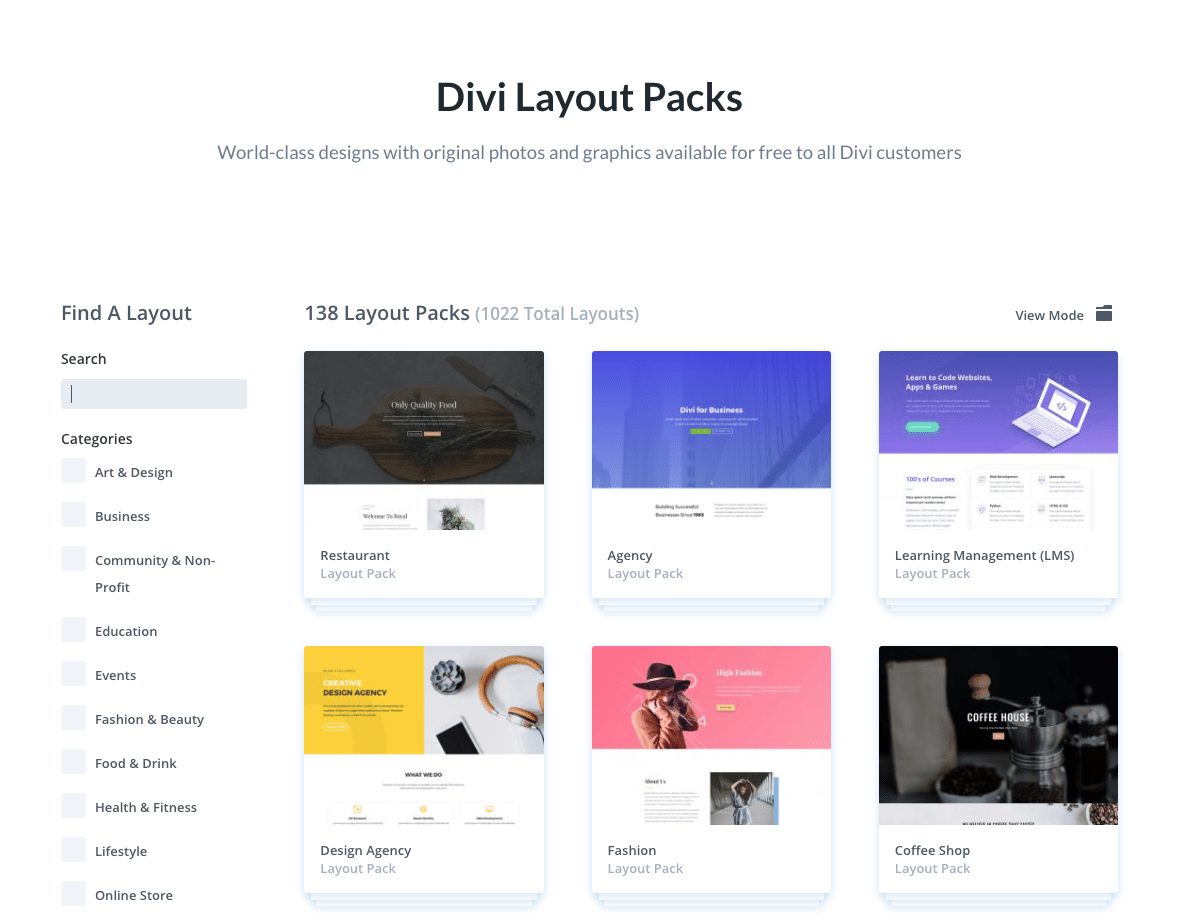 Of course, this list simply wouldn't be complete without mentioning Elegant Themes themselves. Each week, Elegant Themes releases a brand new free Divi layout pack as part of the Divi Design Initiative. These layout packs ship with on average 5 – 8 pages, seeing the standard Home, About, Blog and Contact pages supplemented with pages that fit the theme or industry of the layout pack.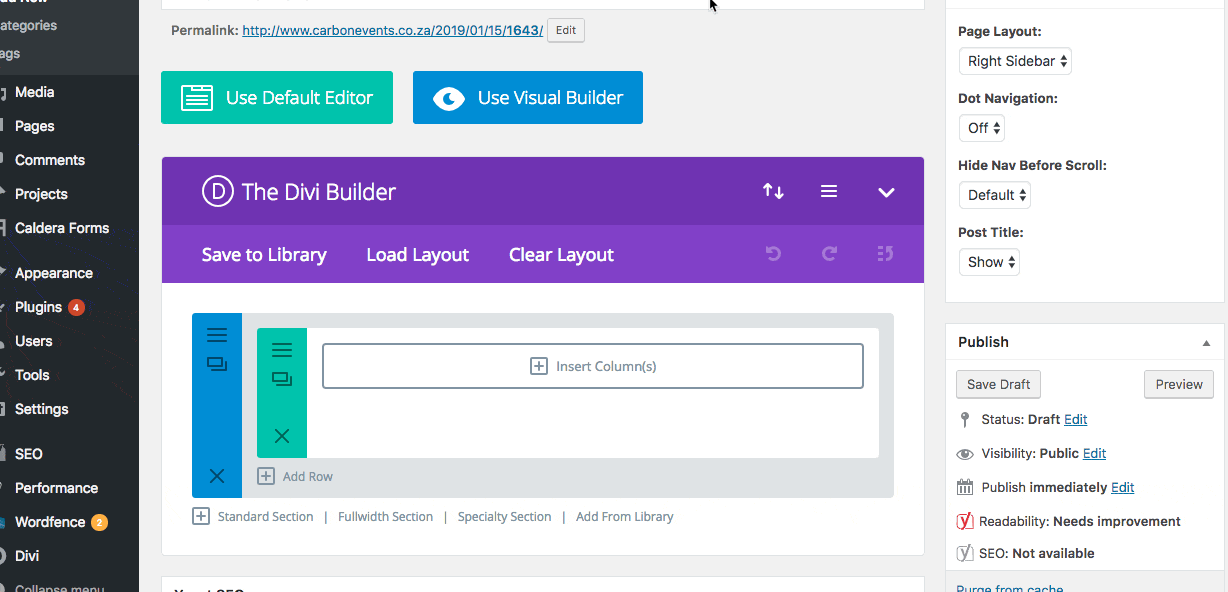 The Elegant Themes layout packs for Divi often come with integration for additional software, such as WooCommerce, and are accompanied by a follow-up tutorial that'll teach you how to customize the layout pack further. To view all of the Elegant Themes layout packs, visit the Elegant Themes layout pack page. These Divi layouts can also be accessed directly from within the Divi Builder. Read more about how you can access and use the Elegant Themes layout packs here.
Storing Layouts
The great thing about layouts is saving and storing them for use on multiple sites. You can do this by storing them on your computer, or using the WP Layouts plugin.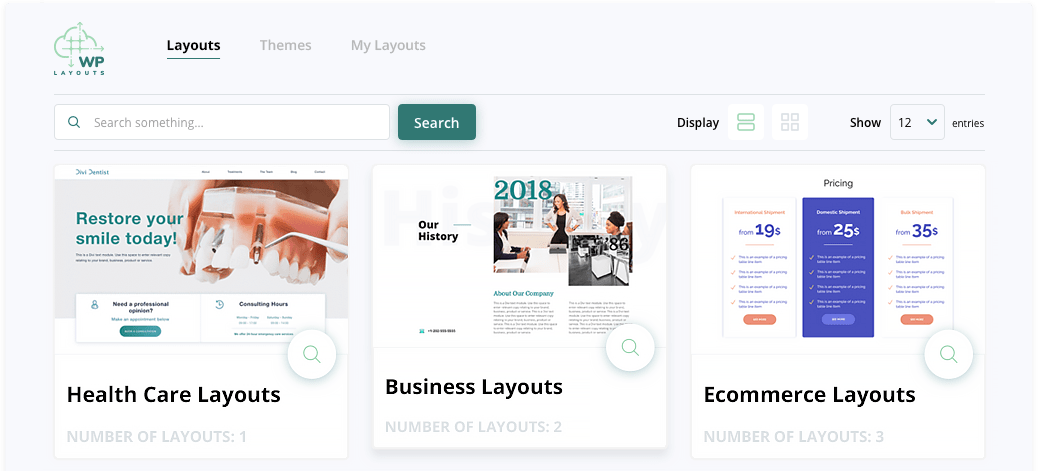 The advantages of using a plugin are:
access to the collection of free and premium layouts that can be imported with the click of the button
your layouts can follow you from site to site and they are easily accessible.
We hope you have enjoyed browsing through this list of the free Divi layout packs. Let us know which are your favorites in the comments below!