Ultimate Divi Bundle
Premium Course, 4 of the most popular Divi & WP plugins, 3 Top Rated Divi Child Themes, Plus the Ultimate Icon Bundle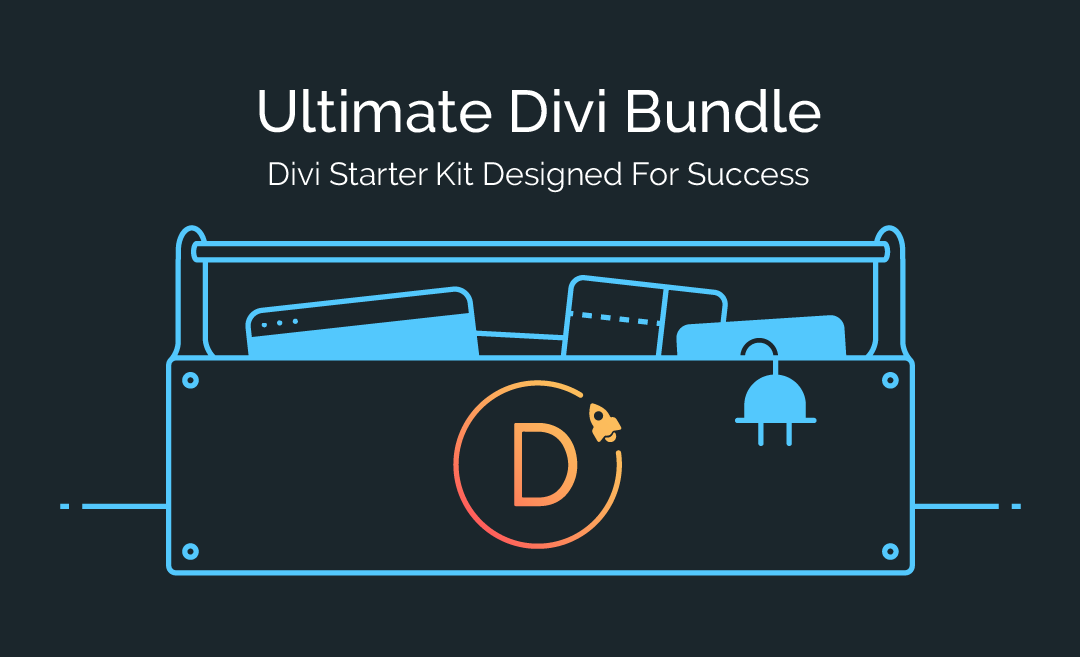 All price options are billed annually (except for lifetime plans or where otherwise indicated). You may cancel your subscription at any time. Products subject to a yearly license for support and updates. View terms.
All Of The Tools You'll Ever Need (And More!) To Become The Best Divi Web Designer

Everything You Need To Start Building Divi Websites
The first, last and only collection of tools you'll ever need for your web design career. The Ultimate Divi Bundle equips you with a winning combination of child themes, plugins and online courses all geared to help you thrive as a Divi and WordPress designer.

Use These Products On Unlimited Sites, And 1 Year of Updates
All of our products come with premium support and updates for 1 year, purchasing the Ultimate Divi Bundle grants you a 1 year license with updates to each plugin, child theme and course! Save time, money and effort, use the products in the bundle in any combination on unlimited Divi websites!

Enjoy Massive Savings On Divi Software And Tools
The products in the Ultimate Divi Bundle could easily cost you a pretty penny if purchased individually, but together in the bundle, you'll get huge discounts on some of the top Divi plugins, child themes and courses! Save on software and tools, the Ultimate Divi Bundle lets you invest in other areas of your business.
What Does The Ultimate Divi Bundle Include?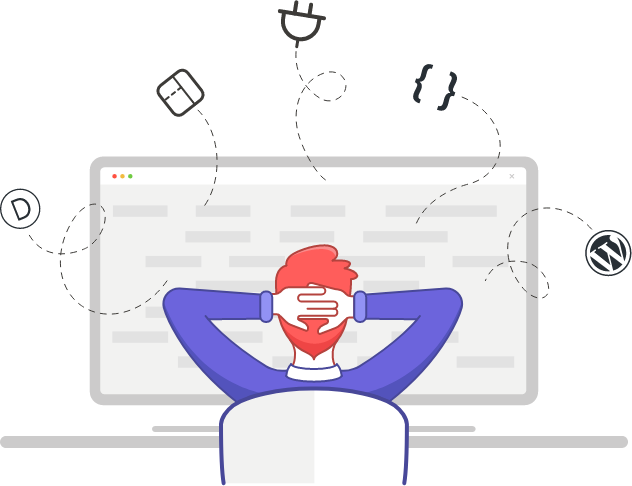 For Divi beginners and experienced users looking to fast track their learning and kickstart their web design projects! The Ultimate Divi Bundle (UDB) will allow you to make incredible customization's to your Divi websites, saving you hours of time in development and will take your Divi design skill to the next level in a very short time!
What does the UDB include?
The number one CSS and jQuery course for Divi!
4 of the most popular Divi & WordPress plugins!
3 Top Rated Divi Child Themes that can be used for any business even eCommerce!
Plus the Ultimate Icon Bundle which includes over 700 custom icons that can be used on any project!
Use all of these products on unlimited websites for you and your customers!
Sky-rocket your business with the best products in this amazing All-in-One pack!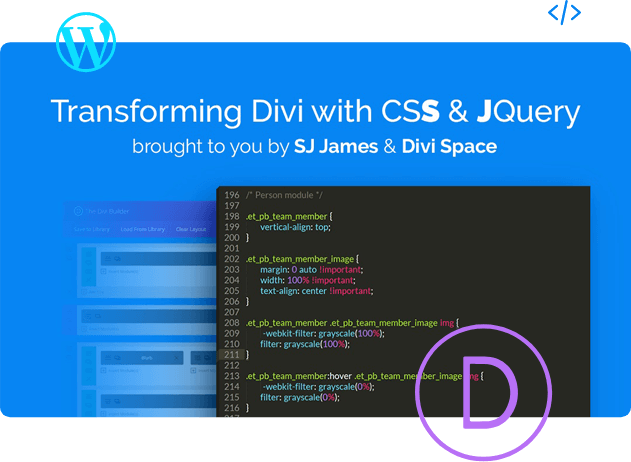 Transforming
Divi With CSS & JQuery
If you're looking to improve your Divi and WordPress development skills, our top-rated online course Transforming Divi with CSS & jQuery will turn you into a fully-equipped, front-end Divi designer in no time.
Perfect for those looking to stand out from the competition, completion of the Transforming Divi with CSS & jQuery course will allow you to offer more custom Divi websites with a higher price tag. Secure better clients, charge higher rates and grow your WordPress or Divi business with confidence.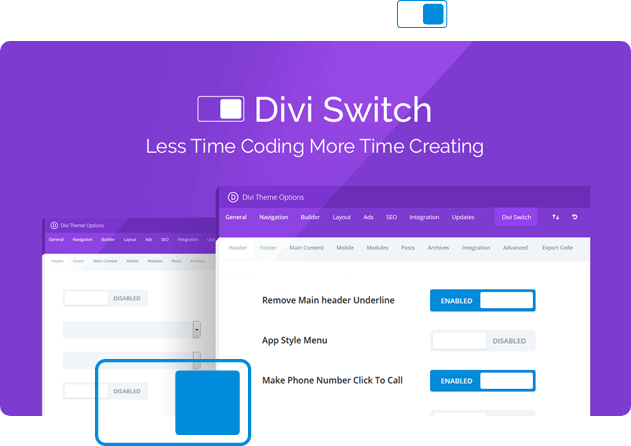 Divi
Switch
There's a reason why Divi Switch is one of the best selling Divi plugins on the market… it's your secret weapon!
The Divi theme is a powerful, highly-customizable WordPress theme, but it has several limitations that only editing code can overcome. Divi Switch combats these limitations, putting the power of a trained PHP developer in your hand!
With over 50 'switches' that can be turned on or off using a simple toggle system, Divi Switch allows you to make impactful changes to your Divi website without ever having to struggle through lines of code or outsource a developer.
Present an alternate logo on scroll, set up an app-style menu, remove the default sidebar site-wide, enable SVG uploads and much, much more, all with Divi Switch!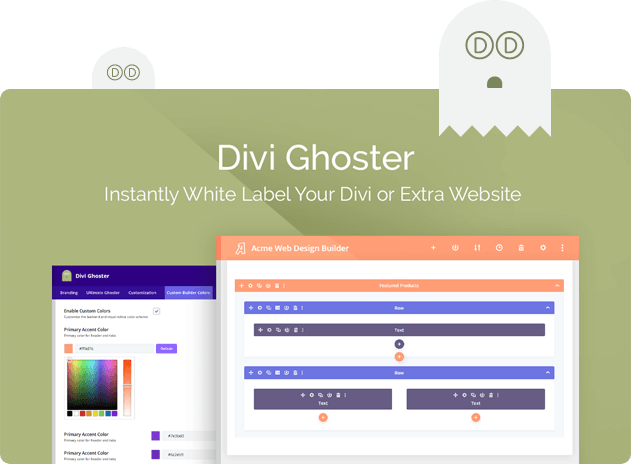 Divi
Ghoster
Go incognito with Divi Ghoster. This lightweight plugin will put your website into stealth mode by hiding your use of the Divi theme in development.
Whether you want to present a truly custom product to your clients or keep your trade secrets on lockdown from your competitors, Divi Ghoster will white-label your website in just a few seconds.
With Divi Ghoster you can white-label your website on both the front and back end. You can replace the default Divi branding with that of your own or that of your clients. You can even disguise your use of Divi from users with Admin level privileges. With the Ultimate Ghoster feature enabled, you can hide all Divi-specific plugins from your Plugins dashboard, including Divi Ghoster itself.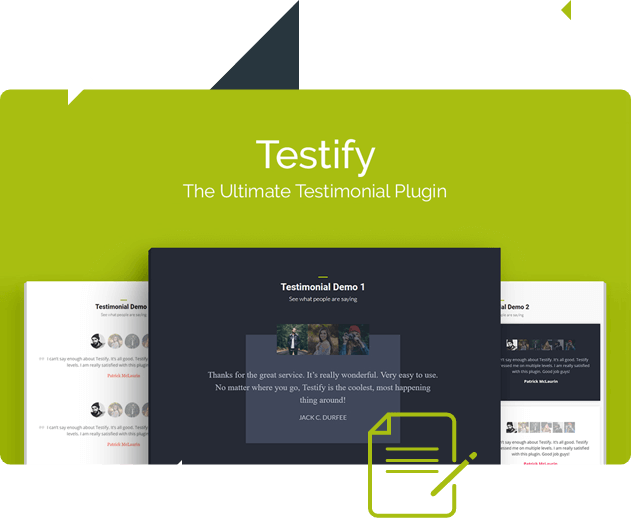 Testify
Showcase your success! Display positive user feedback and customer reviews of your products or services with Testify's easy-to-use testimonial builder.
With Testify, you can create captivating testimonials that are responsive out-of-the-box and fit to any device and screen size.
Claim your credibility! Testify testimonials come complete with thumbnails and links to author websites. Testimonials are easy to style and can match any brand identity with just a few clicks. No designer or developer necessary!
Compatible with all modern form plugins, with Testify you can build a custom testimonial submission form for your clients to use.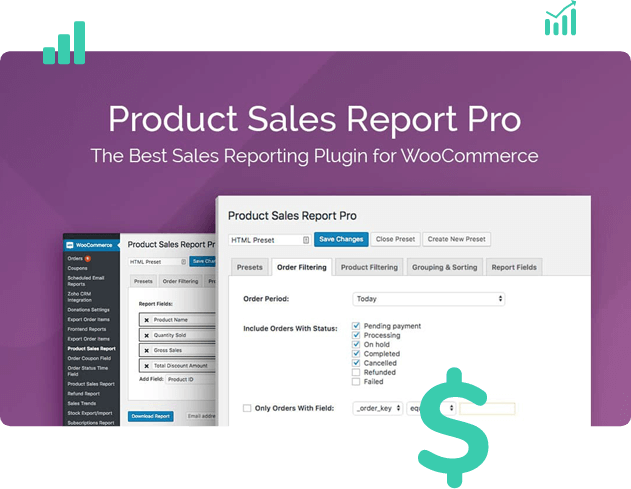 Product Sales
Reports Pro
If you're ready to become an eCommerce entrepreneur, the Product Sales Report Pro plugin will help you maximize your WooCommerce sales data.
With Product Sales Report Pro, you'll gain deep insights into the performance of the WooCommerce products in your online store.
Quickly export reports that track your sales over a custom specified date range, and customize your reports to export with specific custom fields. Product Sales Report Pro can be set up to automatically generate and send to an email address, giving you time to focus on product development and marketing.
With Product Sales Report Pro, you'll get specific information relating to your product stock, performance and profit potential. Refine your online sales strategies, use Product Sales Report Pro.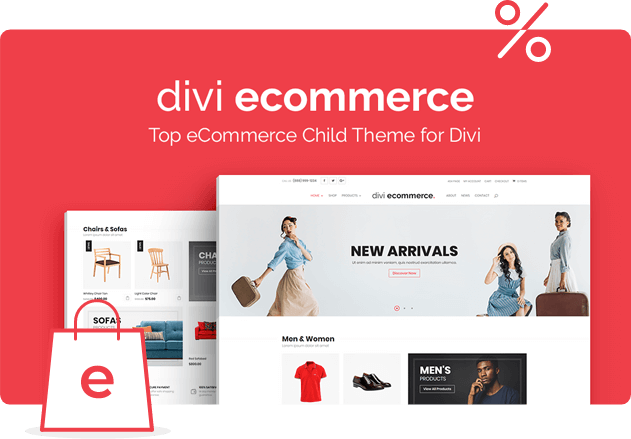 Divi
eCommerce
Perfect for brands looking to break into the eCommerce space without breaking the bank on development costs, the Divi eCommerce child theme for Divi and WooCommerce helps online stores get up and running fast!
Beautifully designed with bold fonts and white space that emphasizes product imagery, Divi eCommerce comes complete with the latest web elements designed to optimize conversions.
Along with a custom-designed blog, social integrations, email opt-in forms and a 'deal of the day' countdown to highlight time-sensitive discounts and specials, Divi eCommerce also includes custom WooCommerce sections to ensure your store really stands out.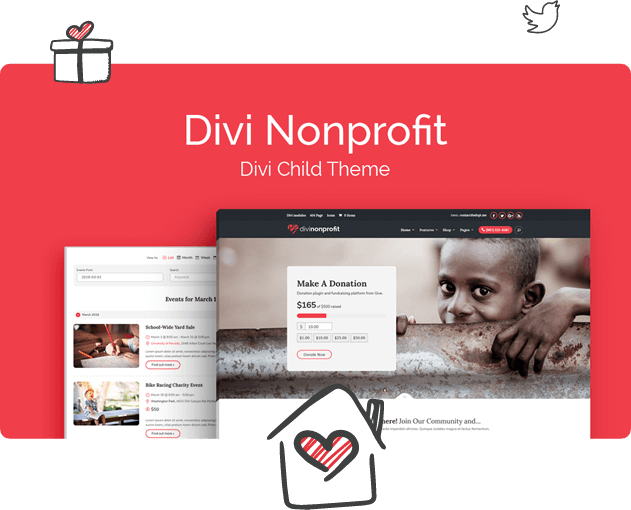 Divi
Nonprofit
Are you thinking about starting a nonprofit but not sure how to kick off a web presence with little to no budget? Look no further than Divi Nonprofit.
This feature-rich child theme for Divi is built to satisfy a range of nonprofit organizations operating in multiple fields.
Along with a fully set up WooCommerce store, events calendar and custom blog design, Divi Non Profit includes an additional custom post type to help you showcase even more of your offerings.
Divi Nonprofit also includes a free icon pack with beautiful, hand-drawn illustrations that can be used across web, social and email channels.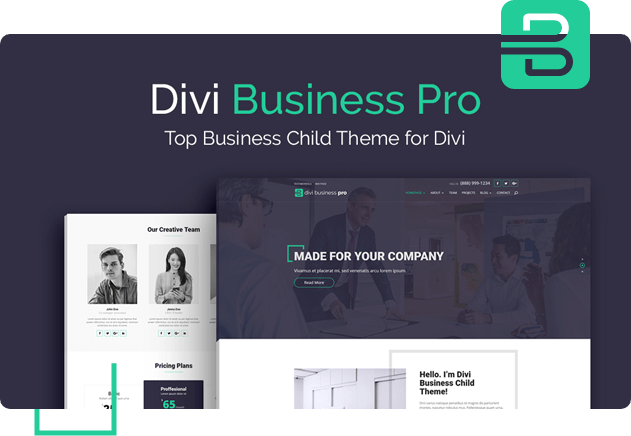 Divi Business Pro
Ideal for online or offline businesses looking to showcase their work and advertise their services, Divi Business Pro is a beautiful, feature-rich child theme that'll make any business stand out!
Choose between two alternate homepages for your brand, use a custom-designed blog to start publishing content, and showcase your projects or case studies with the beautifully designed portfolio feature.
Complete with plenty of attractive, conversion-driven elements, the Divi Business Pro child theme will help you generate leads with ease.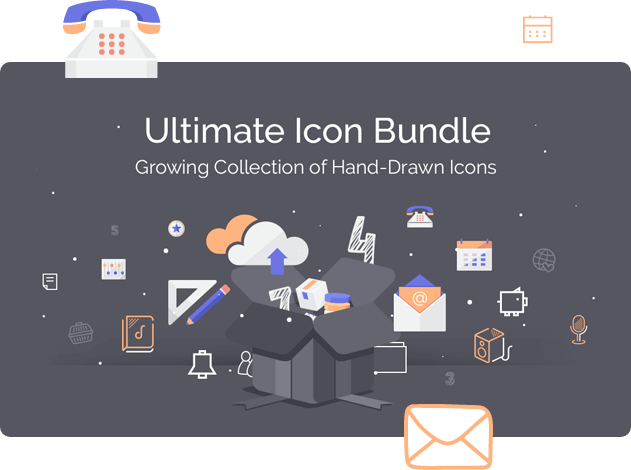 Ultimate
Icon Bundle
Using icons in your web development process is a great way to improve the aesthetic of a site, but crafting multiple individual icons can be tough – especially if you're not a designer!
Our Ultimate Icon Bundle helps you bypass the design process by offering you hundreds of ready-to-use, unique icons for your websites or print project. Each icon has been individually crafted, and ships in a wide variety of formats for multiple applications. Licensed under Creative Commons, our icons are free to use without accreditation, in any online or offline creative project.
Start building beautiful web interfaces today with the Ultimate Icon Bundle.
Purchase The Ultimate Divi Bundle
And You'll NEVER Buy Another Divi Product Again!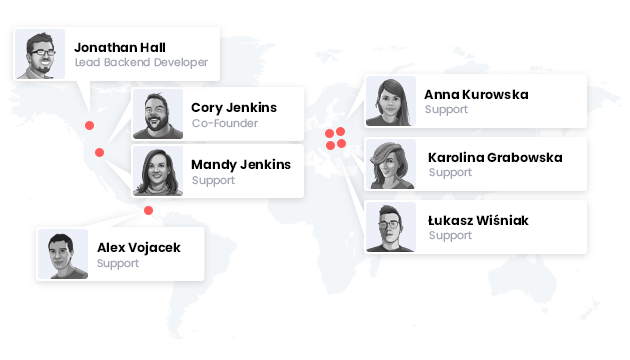 5-Star

Customer Support

Our dedicated full-time support staff is here to help if you run into any problems or have any questions. Our fast, knowledgeable service is one of the reasons our customers love us.

We offer a 14-day money back guarantee on all purchases.
If you are not happy with your membership or products, we will refund your purchase. No questions asked!
Reviews
No reviews. Be the first to review this product.
Write a Review
Choose your plan
Conceptualized with WordPress and Divi users in mind, the Exclusive Divi Ultimate Bundle includes a number of amazing product and resources,
all geared toward helping you become a better web designer and business owner.
The Ultimate Divi Bundle grants you a 1 Year license with 1 Year of updates to each plugin, child theme and course!
Enjoy massive savings on Divi software and tools!
All price options are billed annually (except for lifetime plans or where otherwise indicated). You may cancel your subscription at any time. Products subject to a yearly license for support and updates. View terms.
Documentation
Follow our documentation to get on the right track. Watch tutorials. Browse articles. Get inspired.
View Documentation