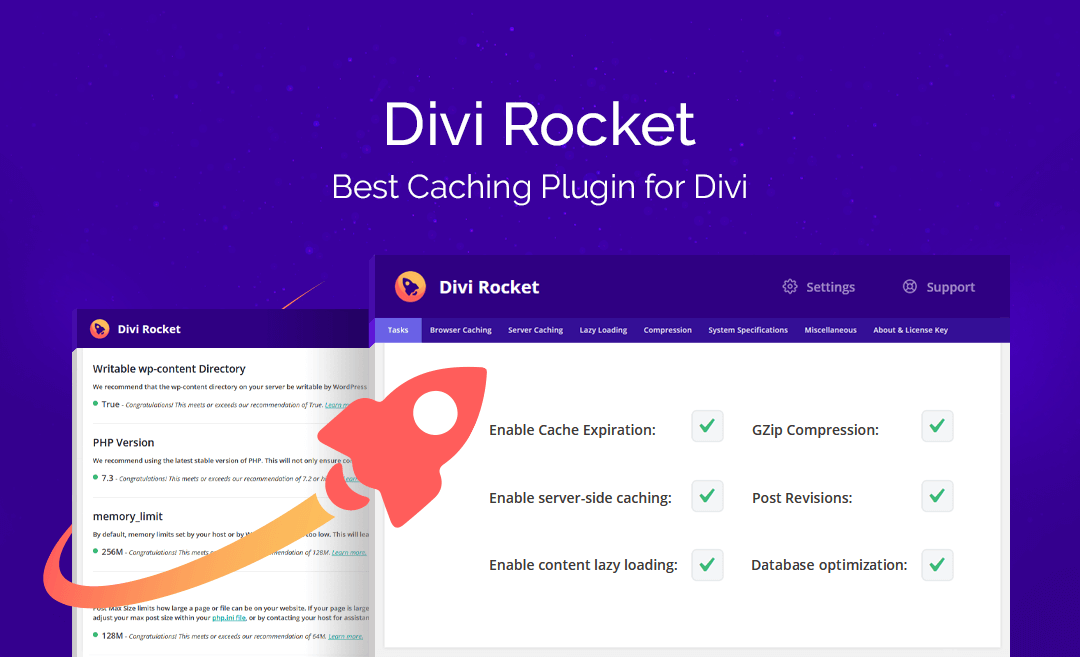 All price options are billed annually (except for lifetime plans). You may cancel your subscription at any time. Products subject to a yearly license for support and updates. View terms.
The Most Powerful Caching Plugin
Specifically Designed for the Divi Theme
Divi Rocket Plugin Features:
Browser
Caching
Every time a user visits a Divi web page their browser has to download all of the website's files in order to properly display the pages. These files include HTML, JavaScript, CSS and image data. All of this information being downloaded by the browser can cause larger pages on Divi websites to display more slowly, resulting in user frustration, higher bounce rates and less conversions. Divi Rocket's browser caching feature works by storing these files in the user's browser so that it doesn't have to be downloaded each time a user visits your website.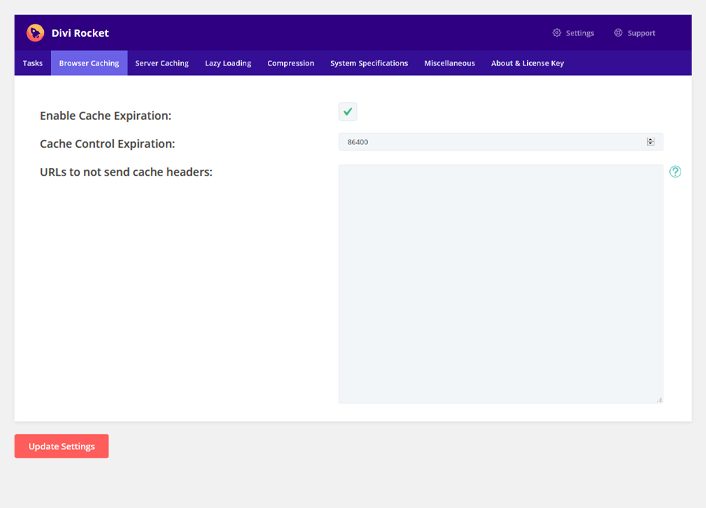 Divi-Aware

Server-side Caching

Traditional server-side caching works by temporarily storing web pages locally on the website's server (rather than in a browser), remembering the content and quickly loading it each time your website is visited. The stored cache is then regenerated for the entire page any time a revision is made anywhere on the cached page, so it is properly served up to the next visitor. This method of caching speeds up the web page content being served to the visitor, but can be rather resource intensive and inefficient due to the way it broadly regenerates the cache.

How does Divi Rocket's server-side cache differ from others available on the market?

Our revolutionary Divi-Aware server caching saves the static HTML of the individual Divi Modules on a page or post and
intelligently checks your website's database to determine whether or not the cached modules need to be regenerated. In other words, being Divi-Aware means that it knows about the different types of Divi modules and when each of them needs to be re-generated, so it can generate only part of the page as needed (such as a blog module if a new post is added) rather than re-generating the entire page, post or product when a change is made that only affects one module.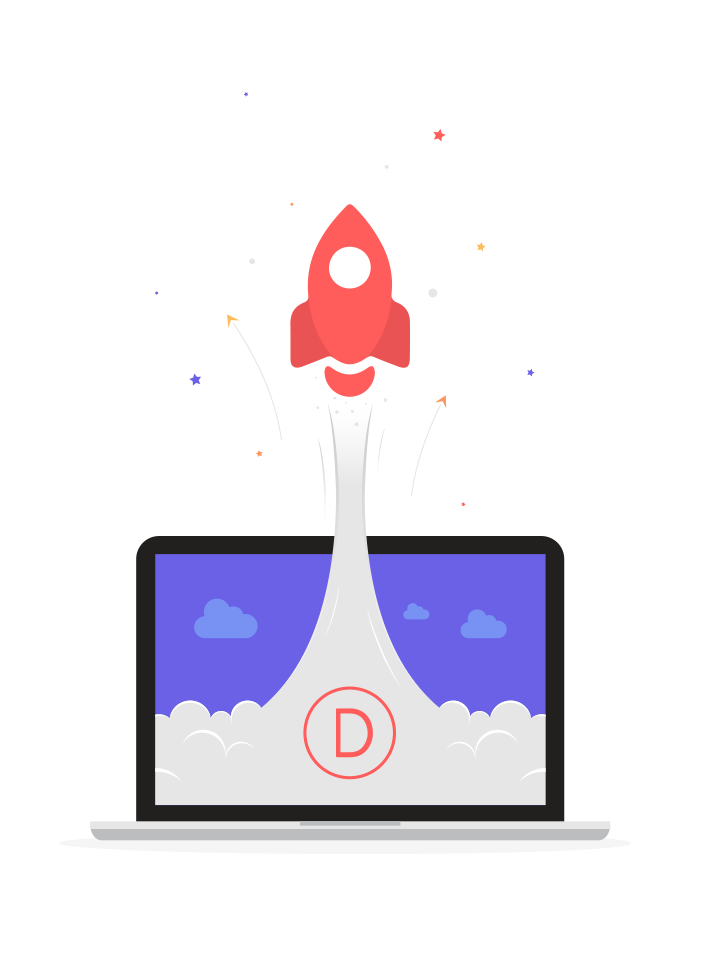 Disable Caching
for Selected User Roles
"Clear the cache!" How many times have we Divi users heard these words muttered in forums and Facebook groups. As Divi website designers we are constantly tweaking on the back-end, checking out how it looks on the front end, and repeating the process over and over. Many times changes are not reflected on the front end because the website's cache is serving up a stored copy of the previous revision and in a state of insomnia we may think that perhaps the changes were never made or were done incorrectly. Divi Rocket addresses this issue by allowing website admins to disable caching for specific user roles when logged in. This allows Divi users to streamline their workflow and reduce frustration by only serving up cached versions of the site to the people that matter most – Your visitors, readers and customers.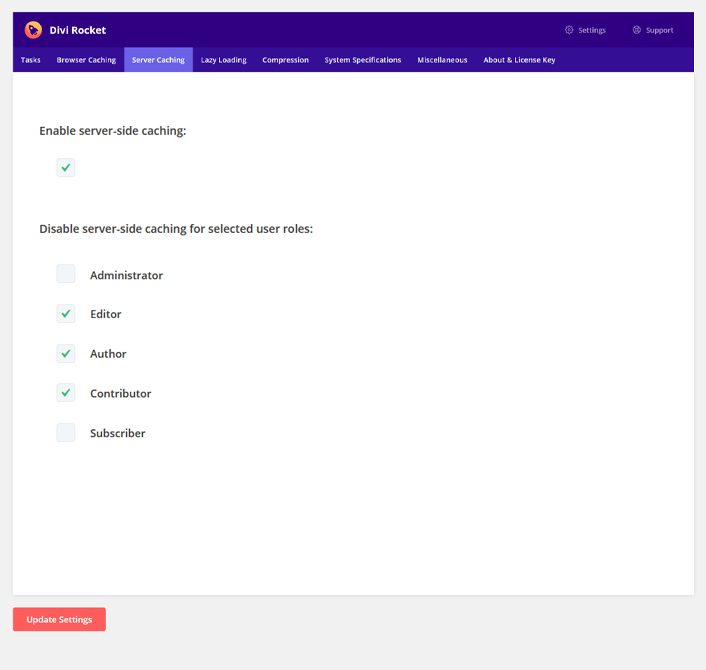 Database

Optimization

Reduce bloat and increase site performance by giving your Divi website's database the cleanse it deserves! Your WordPress and Divi website is constantly storing bits of information that add up over time into a huge digital scrap heap that can cause all sorts of speed and performance issues over time.

Divi Rocket's database optimization features will help you clear out unnecessary data, optimize (defragment) the MySQL tables, and even take out the trash for you with the click of a button (trashed comments, posts, pages, etc.). Below are each of the optimization options you can select from… use them all or only the ones you need!
Optimize Tables
Delete Post Revision Posts
Delete Auto-Draft Posts
Delete Trashed Posts
Delete Spam/Trashed Comments
Delete Unapproved Comments
Delete Expired Transients
Delete Pingbacks and Trackbacks
Delete Orphaned Post Metadata
Delete Orphaned Comment Metadata
Delete Orphaned Relationship Data
Delete Orphaned User Metadata
Delete Orphaned Term Metadata
Limit the number of post revisions
GZip
Compression
Gzip is a powerful file compression method that can help reduce the total size of your Divi website's pages by up to 80%, resulting in faster load times and reduced data usage. While we are definitely not the first caching plugin to implement Gzip compression, we recognize it is one very important ways to decrease your website's overall load times and serve content to your visitors faster. Combine GZip with the other powerful features in Divi Rocket and you have yourself the most powerful caching solution available for the Divi Theme.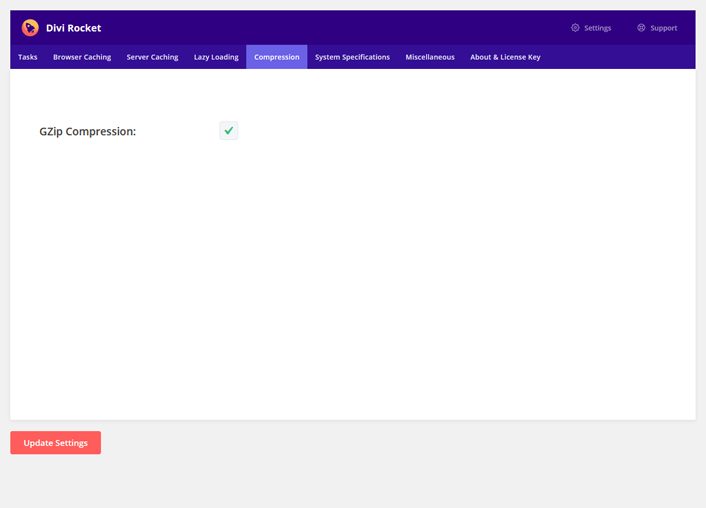 Divi-specific

System Specifications Analysis

You can fully optimize your website to its greatest potential, but at the end of the day it's really only as good as the server it's hosted on. The staff at Elegant Themes have clearly tested and specified the minimum server requirements that need to be met in order for your Divi website to perform at its finest. With Divi Rocket's System Specifications tab, you can quickly view your servers settings and whether they meet the minimum requirements necessary for a fast and healthy Divi website.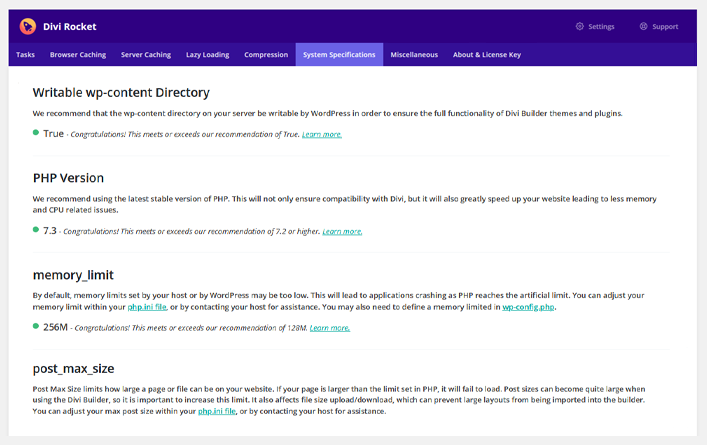 Lazy Loading Designed Specifically
for Divi Builder Content (Beta)
We are proud to introduce the first ever Divi-specific lazy loading in existence. Load long pages faster by not serving up the content until it is within the user's view when scrolling. While most lazy loading is restricted to only images an doesn't give the user fine-tuned control, Divi Rocket's lazy loading serves up content on a per-section (Divi section) basis and the user has total control over how many sections are initially loaded, and how many are subsequently loaded per request. The benefit? Faster Divi page load times, bandwidth conservation, happier visitors and increased SEO ranking.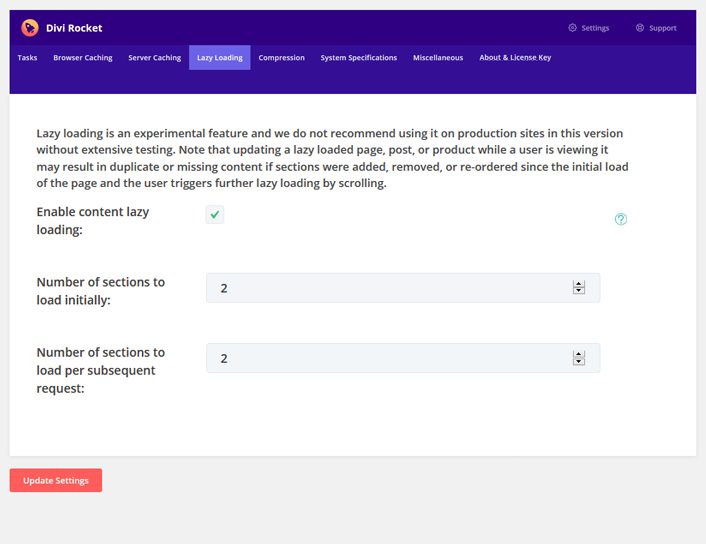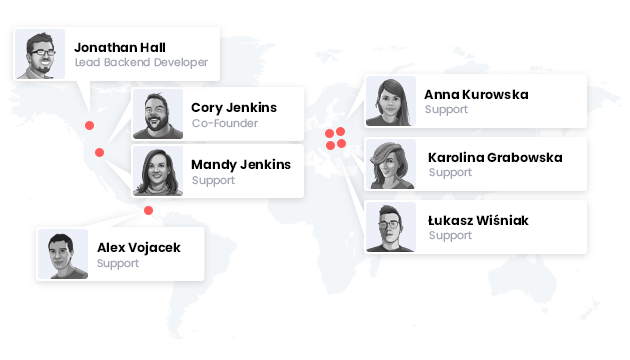 5-Star

Customer Support

Our dedicated full-time support staff is here to help if you run into any problems or have any questions. Our fast, knowledgeable service is one of the reasons our customers love us.
Divi Rocket
Integrates

With

Divi Rocket works universally with all well-designed WordPress plugins and includes special compatibility integration for these popular tools.

We offer a 14-day money back guarantee on all purchases.
If you are not happy with your membership or products, we will refund your purchase. No questions asked!
Get Access To All Of Our Products
And Save 90%
Reviews
When it comes to performance Divi Rocket beats virtually all of the competition!
I've been using it on my sites and it works GREAT. I love it, it really speeds everything up wonderfully…I can't wait till I can use it on the all our sites.
Having struggled with Divi load times for a while now, I have numerous plugins which across all my clients and friends sites has been a challenge. This plugin will become the best seller. My google speed when from 11 to a 3… Terrific… 10/10.
Write a Review
Choose your plan
Divi Rocket is the most powerful caching plugin specifically designed for the Divi Theme - built by Divi Users, for Divi Users.
With over 50 Divi products created to date and as one of the first 3rd party product developers for the Divi theme, we at Divi Space know a thing or two about Divi and care deeply about its vast community of users.
All price options are billed annually (except for lifetime plans). You may cancel your subscription at any time. Products subject to a yearly license for support and updates. View terms.