You may have seen them on a WordPress site that you've visited. Or you may have even interacted with one before. While chatbots aren't necessary for all WordPress websites, they certainly can be useful for some.
Here's everything that you need to know about chatbots, including how you can use them for your website's advantage and five of the best chatbots currently available.
A chatbot is a fairly advanced, yet simple, artificial intelligence (AI) software that can stimulate a conversation with a user. Visiting a website is not a standard one-sided interaction anymore. Now, you can have a chatbot that could answer the most basic inquiries that your website's users may have.
Chatbots offer more than a system of pre-programmed yes or no algorithm answers. Programmers of chatbots would have to know what the most basic questions users to the website may ask. With this, they would need to create a series of possible questions linked with a stem of answers that would answer these queries.
Using a Chatbot as a Contact Point
As much as you want to be there 24/7 moderating the WordPress website that you have made, you cannot possibly do that. Of course, we understand that you would want to be totally hands-on and give your users the best experience they could possibly have, but you have a life to live, too! The solution to this problem is staring right in front of you. A chatbot will be a good contact point for your website. How? Here are some ways that it can be an efficient tool for your website.
1. It provides customer support
When users click on your website, there's a high probability that they need some information from it. You can give them all the information they would need, but who will be there to answer their questions if the need arises? Chatbots can do that for you. It enables users to ask a question and have a pre-programmed response ready for them as soon as possible. Hence, reducing possible waiting times and losing a customer because of it.
2. It can be used to gather user information
Since it's a more interactive approach, chatbots can be used to collect user information such as email addresses. It can also enable guests to subscribe to your newsletters and other services that your WordPress site may be offering.
3. It can be used to automate certain tasks
If your WordPress website is used for an online shop, then having a chatbot could help speed up the process. Your users can have a guide take them through to the checkout process. First-time buyers could come across some troubles while making their first purchase. A chatbot could help in assisting them until their transaction is complete. Helping to avoid losing a customer!
4. It can recommend products and services
Chatbots can also be programmed to provide suggestions that are related to the user's queries. In this way, it can also help boost conversions and trigger user engagement. 
The Five Best Chatbots for Your Website

Now that you know more about chatbots and how they could increase user engagement, here are the five best chatbots that you can integrate into your site.
1. WP Chatbot
You should already know how powerful and useful of a messaging software the Facebook Messenger application is WP Chatbot isn't necessarily a chatbot, per se. Instead, it integrates the Facebook Messenger interaction and allows you to use it through your website.
In here, you can either personally chat live to users or deploy a chatbot. What's great is that you can easily install it without encountering any problems along the way. It is also compatible with all Facebook chatbots, and it works with all Facebook accounts.
2. IBM Watson Assistant
One of the most powerful live chatbot plugin's is the IBM Watson Assistant. This program is based on IBM's artificial intelligence assistant. It can do the most basic things that a chatbot can do – such as answer questions, provide information, and offer help in the navigation of your site.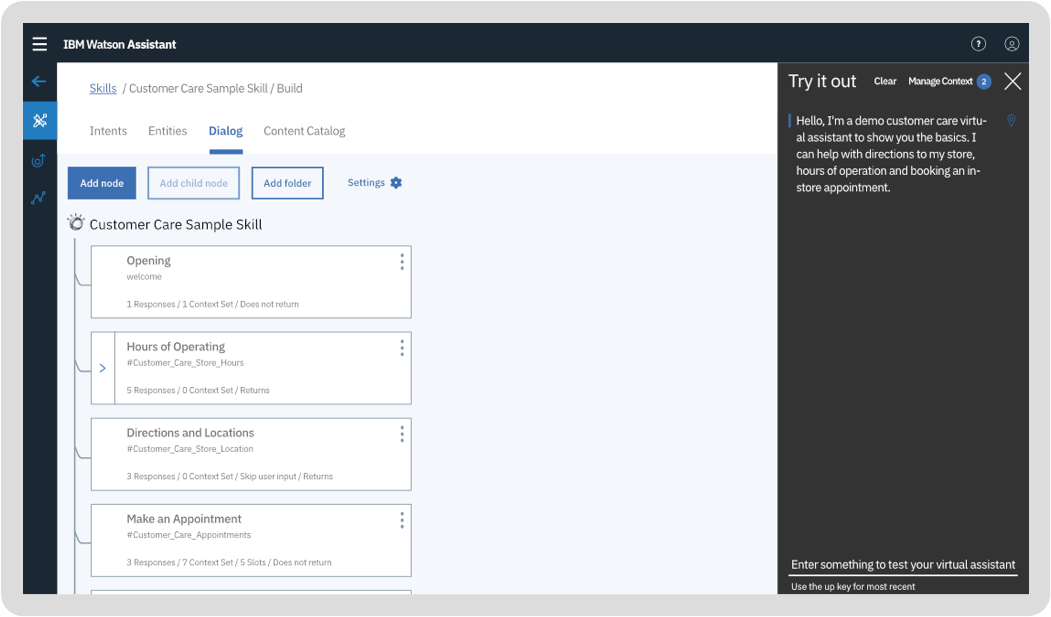 Integrated with WordPress, you can also program it in such a way that it would be a perfect fit to your website. At the same time, you can customize the appearance and location of the chat box to have a more personal touch. You can also view the past conversations between guests and Watson the chatbot.
3. Collect.chat
With Collect.chat, you can easily collect information from your users and help improve their overall experience with your website.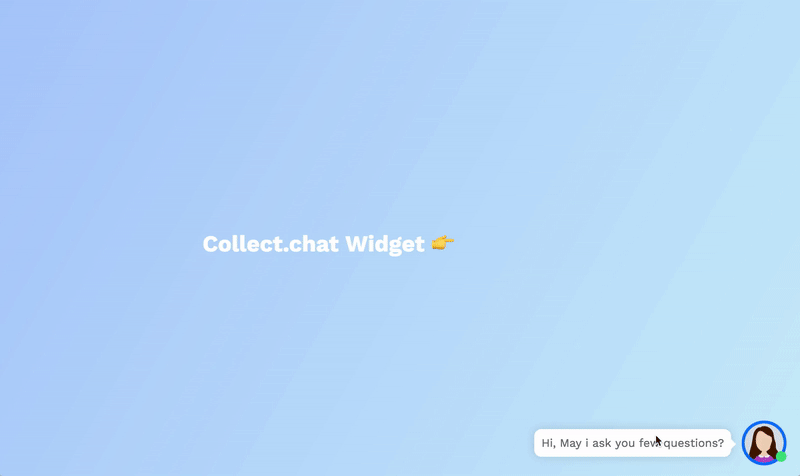 Collect.chat is also a recommended plugin if you have an eCommerce WordPress site as it could assist users in making their purchases.
4. WoowBot
If you are more inclined towards something fairly simple to use, then we recommend the WoowBot chatbot. It doesn't need any third-party activation or services. With that said, it's probably the easiest and most straightforward chatbot you can use for a WordPress site.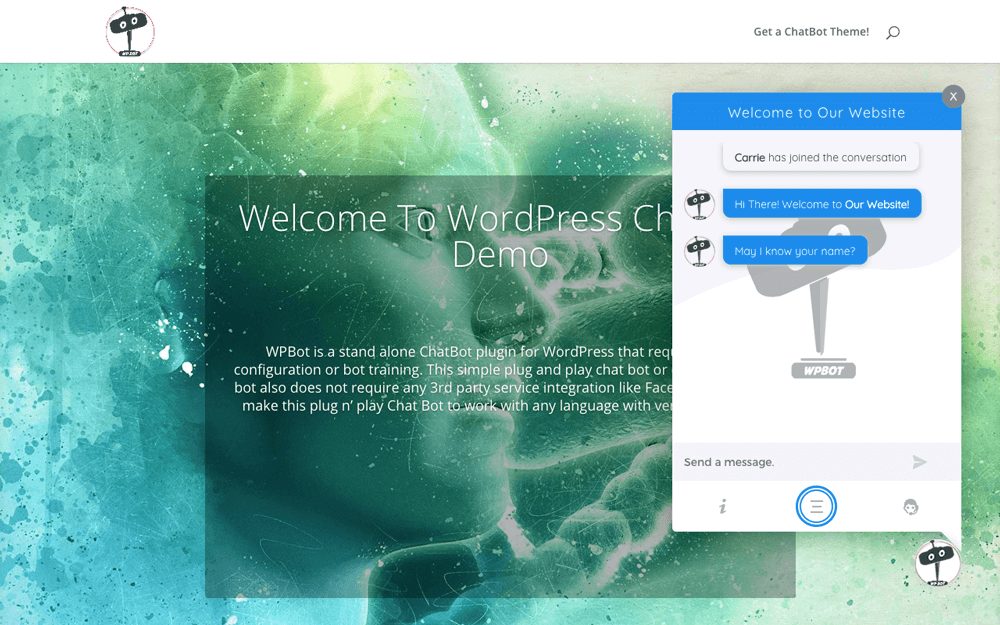 With its easy plug-and-play installation, no configuration is required. It also provides a search functionality within your website, allowing users to look for specific products, services, or articles that they would need. If you're using WooCommerce, there's also a WooCommerce WoowBot on the WordPress repository.
5. VirtualSpirits Chatbot
If your website caters to different countries, then you'll need to get a chatbot that supports multiple languages. If this is the case, the VirtualSpirits Chatbot would be perfect for your site as it supports most international languages such as English, French, Spanish, Dutch, Arabic, Italian, and the like.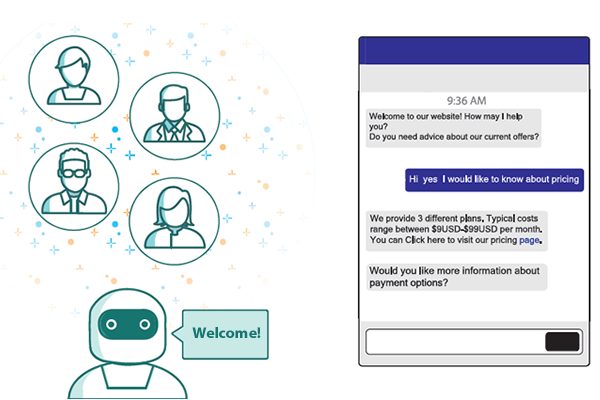 There are also various templates such as customer service, lead generation, and e-commerce that you can choose from. Although the chatbot is free on the WordPress repository, you'll need to create an account on the VirtualSpirits website.
Before installing a chatbot on your WordPress website, first decide what you want to use it for and what you would like to mostly gain from it. Having these clear guidelines will help you in choosing the best chatbot for your website.
Have you installed a chatbot on your website? How has it changed communication with your site visitors? Share your feedback below in the comments!