From static HTML to custom builds, Content Management Systems and more, there are many, many ways to build a website. WordPress is one of the most popular CMS options to date, powering almost a third of the internet, however, in its out-of-the-box state, it doesn't always appear to be the most effective solution for a broad spectrum of users, particularly newbies.
In the following article we discuss the process of building a website with WordPress, and debate whether a website builder such as Divi or native WordPress should be used.
What is the difference between WordPress and Divi?
In the following section, we'll discuss the difference between the WordPress and Divi, a framework application used in conjunction with WordPress.
What is WordPress?
WordPress, the world's leading CMS (Content Management System), powers nearly 30% of the internet.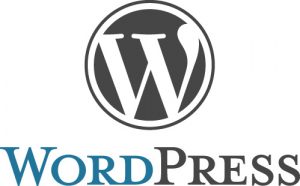 Created in the early 2000s by Matt Mullenweg and Mike Little,WordPress began as an offshoot from an existing web publishing platform b2evolution. Here, the core components of the software make use of a PHP system with a SQL database to offer a platform for users to set up, run and manage their own content publishing platforms.
Over almost two decades, what began as a simple blogging space has since become the preferred multifunctional, multipurpose website building platform for businesses ranging from hobbyist bloggers, solo shows and small businesses to medium sized corporations and even large-scale corporations.
Over time, WordPress evolved to introduce themes, plugins and other interesting features such as widgets to make the process of building a website easier.
Themes

are essentially templates that help users add static pages to their websites. Themes offer a very bare-bones base and basic page layouts that users can edit to suit their needs. This editing process is very restricted and often does not account for additional custom requirements.

Plugins

are tools or applications that give enhanced functionality to the WordPress core offering and the added themes. Plugins can satisfy a broad range of needs, including changing a website's aesthetic (such as adding sliders) or adding complexity to the website's function (such as adding contact forms, social media integration etc.).
Both themes and plugins are available as free and premium options.
Before moving further, it's' worth mentioning that WordPress is available in two distinct offerings: WordPress.com and WordPress.org.
WordPress.org

is free to use for any and everyone. Here, the user is responsible for all of the website's workings, including hosting, the site build itself and the maintenance of the website. Very much a DIY solution, WordPress.org's main selling point is that it is 100% free, however, users need to have a bit of an understanding as to what they're doing in order to make sense of the many moving parts.

WordPress.com

, on the other hand, is a paid service where a user joins  Automattic (the company behind WordPress.com) who then takes care of hosting, maintenance and other extra services. Users opting for WordPress.com cannot make use of the free core software files offered to WordPress.org users, and can only use certain tools and plugins once they've purchased a Business package.
What is Divi?
Created by one of the leading WordPress agencies, Elegant Themes, Divi is a robust framework that allows WordPress users to build a website with no knowledge of code.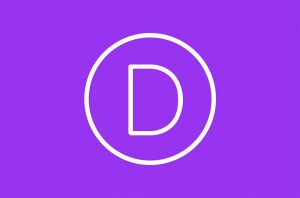 Divi does not replace the functionality of WordPress, but rather extends it and makes it easier to use. Divi is a premium product that needs to be purchased from the Elegant Themes website. We'll discuss pricing a bit later, for now, keep in mind that Divi is third-party WordPress software that will incur a cost.
An all-inclusive website design framework, either available as a stand-alone plugin or as a fully-integrated theme, Divi has a modular drag and drop interface that allows users to craft a single web page layout from a plethora of over 40 available modules.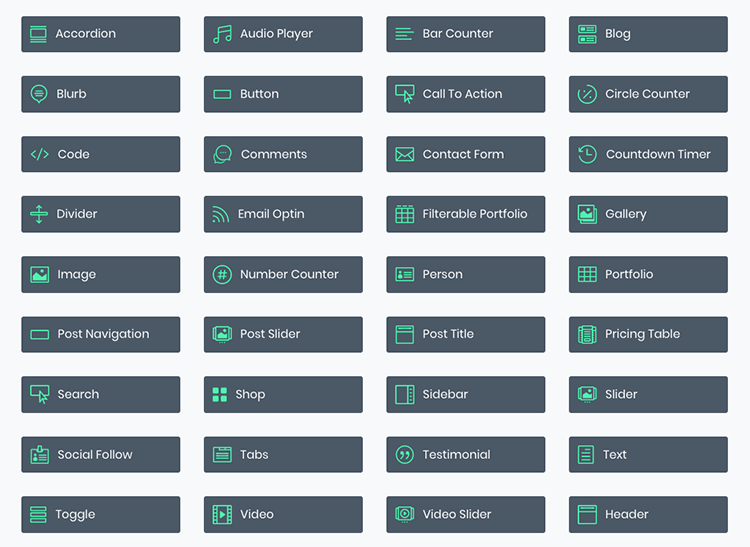 Versatile and highly customizable, these modules are aligned with the latest web design trends, seeing sliders, blurbs, contact forms, accordions, toggles and more, all available within the Divi package. Using these modules from within one single application practically eliminates the need for additional plugins or the use of custom code, both of which would come at a price.
Divi users can choose how they'd prefer to build a site, selecting between the more familiar and traditional modular back-end builder or the futuristic and intuitive front-end builder.
Divi Builder Back End Builder
Divi Builder Front End Builder

As well as Divi, there are a number ofalternate WordPress website builders available.
A Basic Comparison Between WordPress and Divi
In the following section, we'll break down the key differences between both WordPress and Divi and discuss each option in terms of pricing, support, community and features.
Pricing
If users decide to opt for the self-hosted, WordPress.org route, they'll have all of the tools at their disposal to create a website completely free of charge. The only fee here would be for hosting and, if required, premium products such as themes and plugins. Costs can be cut as everything, from design, development, maintenance and management will be handled by the user themselves.
Even though these platforms and tools are freely available, they require a bit of knowhow to use correctly and also present a pretty steep learning curve for first time DIY WordPress users.
In summary, while WordPress is a free platform, costs can start to get high when factors such as hosting and premium products (themes and plugins) come into play. Beyond this, if the objective of the user is to create a single site or blog and not become a WordPress web designer, there is also the factor of the opportunity cost of actually learning to make a WordPress website versus paying someone to do so.
If the user chooses instead to go the WordPress website builder route, there will be additional fees on top of the web hosting costs. In the case of Elegant Themes, purchasing the Divi framework is available in a membership, either a:
Lifetime membership of USD 249.00 once off, or an
Annual membership of USD 89.00 with yearly payments.
These fees sort of balance out as the trade-off almost becomes ease of use. Also, as well as the Divi theme and Divi Builder, an Elegant Themes membership includes unlimited access to the other products in the Elegant Themes portfolio, including:
Extra

: another Divi-powered theme that ships with a number of modules specifically geared for websites that publish loads of content

Bloom

: an email opt-in plugin that helps brands generate signups and leads

Monarch

: a social sharing plugin that helps brands gain more social traction
Purchasing an Elegant Themes membership is certainly an investment. Unlike purchasing a theme from a marketplace, which entails a new cost at each web build, a user can create multiple WordPress and Divi websites within the Elegant Themes membership term.
As the Divi framework includes plenty of versatile modules such contact forms, sliders, number counters, pricing tables and more, the Divi user is less dependant on plugins. Furthermore, as the Elegant Themes membership includes access the Bloom and Monarch, there's no need to spend extra on email opt-in and social share plugins.
Support
In the event that a problem arises during development, WordPress users will need to be a bit crafty when finding answers to their questions. Outside of the WordPress community (more that later), users can turn to the WordPress.org site for help, either by:
Beyond this, there may be additional online forums where users can find assistance.
Divi users will have a different experience. As well as amazing products, Elegant Themes offers incredible support to their customers.
Along with thorough documentation, expert-run support forums and a plethora of resources, tutorials and articles shared in the blog, Elegant Themes have also fostered incredible communities of Divi users from all across the globe who connect on a daily basis in a number of FaceBook groups (more on this below).
Community
As mentioned above, the WordPress community is a great place for users of all skill levels to come together and share, but even though this community is incredible, the WordPress user will need to actively seek out these connections.
Typically, there are WordPress hubs set up in each country, with a community manager of sorts taking care of nationwide communication on behalf of the WordPress brand. These localized WordPress groups will get together virtually either in Slack channels or social groups, and too, will get together face-to-face in a number of awesome WordPress events.
As well as the annual WordCamps, local WordPress groups will also organize meetups (either for informative talks, demonstrations or networking) as well as special events, and sometimes co-working days.
While members of the Elegant Themes team attend WordCamps and organize Divi Meetups, there is special mention that must be made for the online community of Divi users.
Connecting predominantly in a number of Facebook groups, Divi users of all skill levels, located all over the world are able to communicate, interact, share resources and develop relationships with other Divi users. As well as helping each other with questions, queries or problems that arise during development, the global Divi communities are particularly invested in assisting new Divi users. The admins of these groups are all Divi experts in some regard.
Help, assistance and lifelong friendships are waiting for prospective Divi users in the following FaceBook groups:
Features
Users wanting to create self-hosted WordPress website will need to purchase a web hosting package, download the WordPress core files from the repository and install WordPress on their servers.
Once set up and ready, WordPress will automatically set its annual theme as the default theme. For the first time since its inception, the creators of WordPress did not release an annual theme for 2018 so, at the time of writing, the old 2017 will display as default.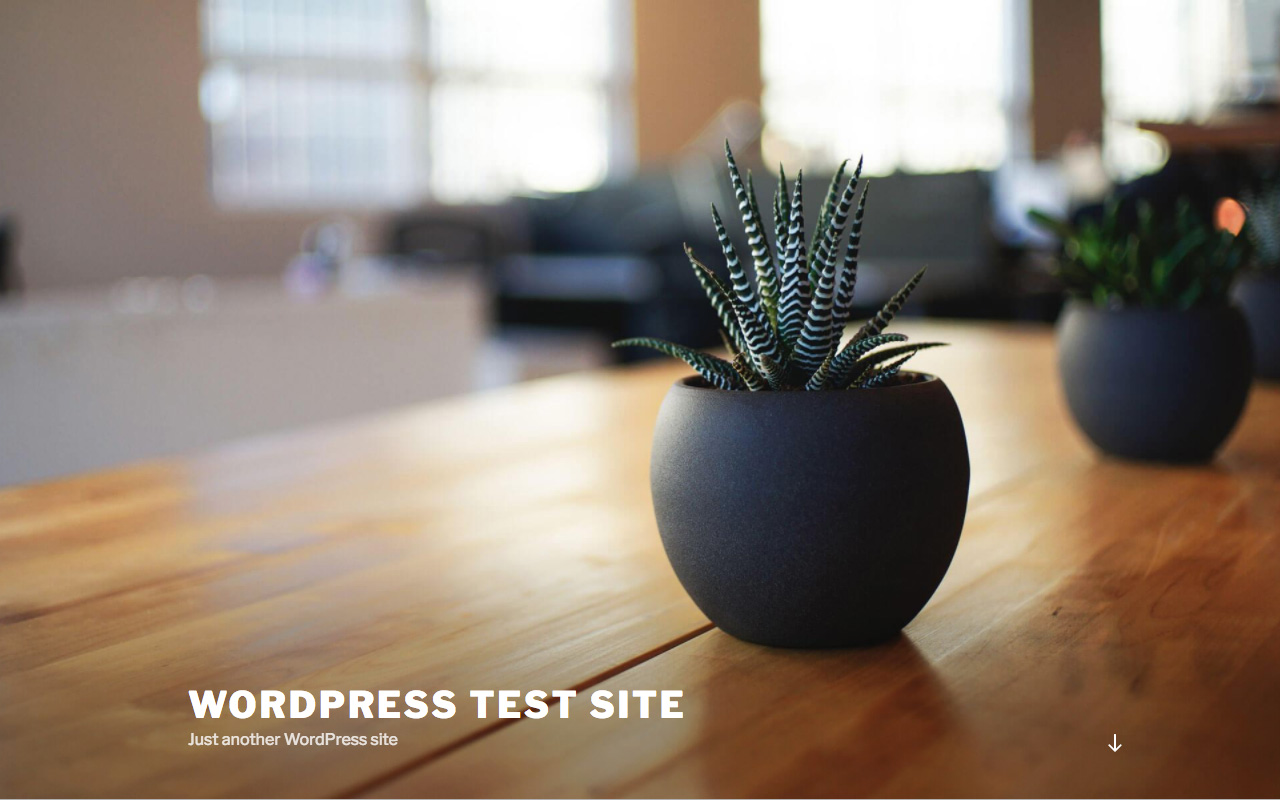 If the 2017 theme does not suit, users can select alternate themes for their website. For this, users navigate to Appearance > Themes, click on the Add New button and scroll through the available themes.

Users can also visit the WordPress repository and browse through the full collection of free themes. They'd then need to download the theme files and upload it to their website.
Themes are available in an array of options, each with different aesthetic styles and layouts to suit various business categories, industries and so on.
Once a theme is selected, the user can start building their site. To add a page, users navigate to Pages > Add New. Here, they can enter all of the details and content relating to the specific page of their site.
While seasoned WordPress users are already familiar with the ins and outs of building a WordPress site, new users may struggle with the interface, not understanding how to add a menu, how to change the header or footer or how to restructure or change up the layout of the page.
This is the point where lots of research will commence, and hours will be dedicated to experimenting, testing and trial and error. Even though nothing in life comes without effort, users who don't have ample time to learn a new platform or who are looking for an easier to manage interface may be turned off completely.
While WordPress is a truly fabulous software, it can be difficult for new users to navigate. Even though free themes are readily available, they don't always present the most user-friendly approach. Alternately, users can opt for premium themes from marketplaces and vendors, such as Themeforest, however, these themes come at a cost, and users may still meet the same dead end of inoperability and difficulty in customization.
While using a WordPress theme out-of-the-box may work for some, it certainly isn't a solution for all. Users who have a particular design in mind, or who are wanting to keep their options open in terms of style, layout and aesthetic may struggle by being locked into a theme where customization may be difficult and code work is required.  
An alternate solution to going the theme route is to use a WordPress website builder such as Divi.
Users wanting to get started with Divi will need to go through the same server setup and configuration steps (i.e. purchasing a web hosting package, downloading the WordPress core files and install WordPress on their servers). They'll also need to sign up for an Elegant themes membership (available as annual or lifetime memberships) and download the Divi files to later upload them to their website.
A quick note, as mentioned above, the Divi framework is available as both a theme and a plugin. Only one of these products is required to use the Divi Builder on a WordPress website (the Divi theme includes the Divi Builder plugin already integrated). When uploading the respective Divi file, make sure you're adding it to the correct place (either Add Themes or Add Plugins).
Once Divi is installed and activated, the default will look like the following: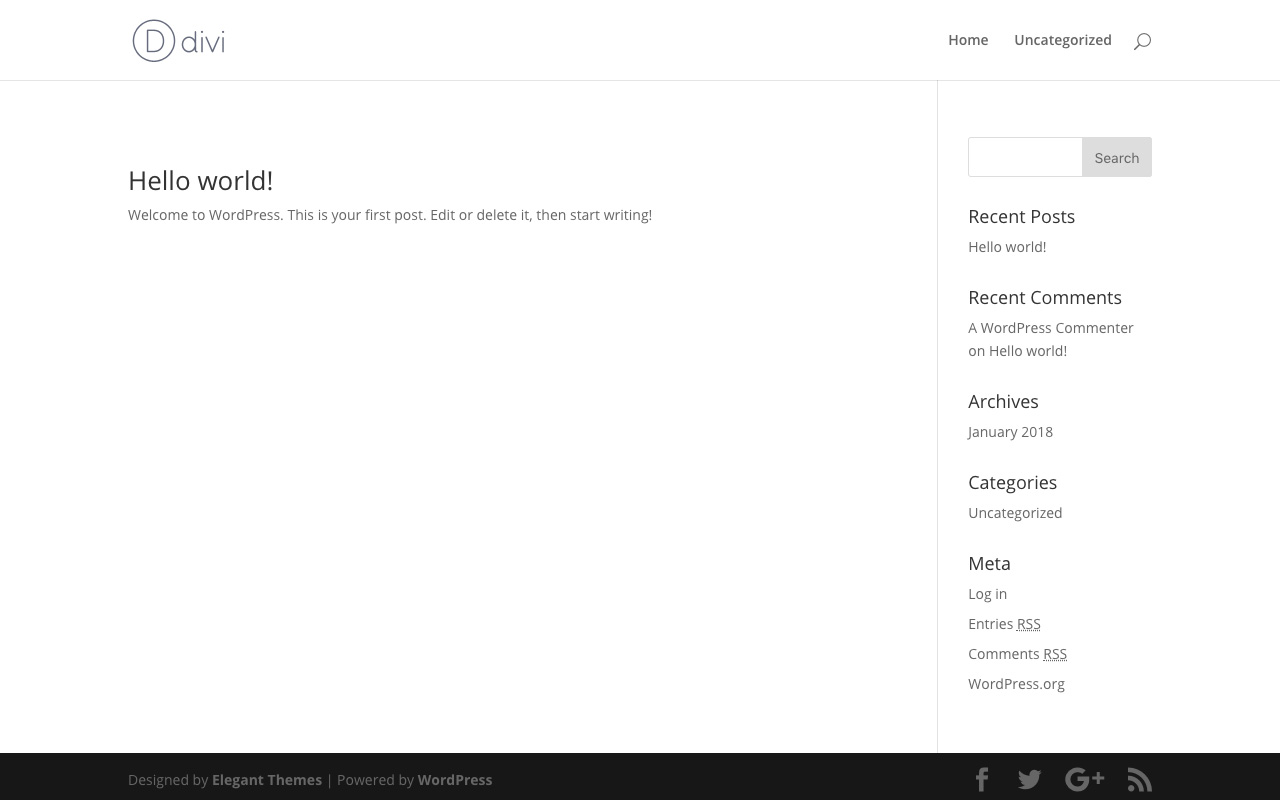 To add a page, users navigate to Pages > Add New. Here, users should click Use Divi Builder and then select between using the default backend editor or the front end editor.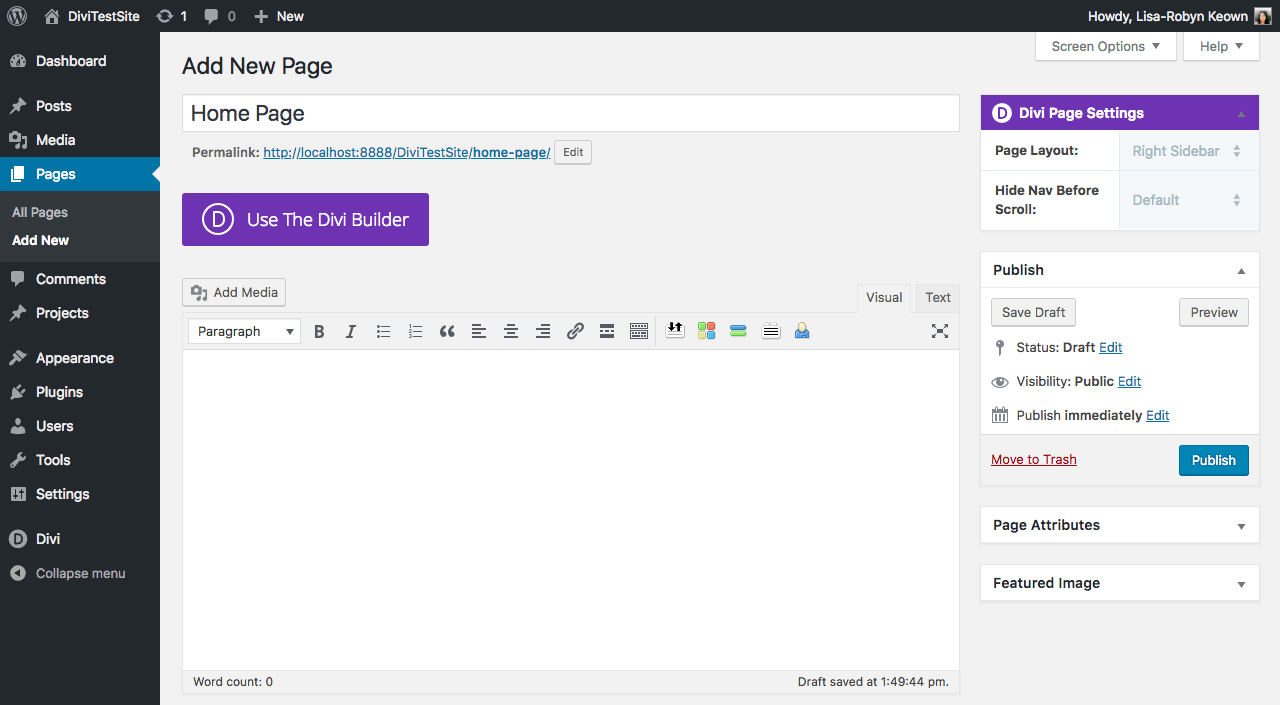 Here, Divi users can select from a number of modules in the Divi BUilder to build a unique page layout. These modules call for original content (text and imagery) and if required, additional customization can be done easily in the Design and Advanced tabs.
Divi includes a number of incredible features, one of which is the Divi Library. Here a number of beautifully designed premade layouts come already available in theme, ready for Divi users to select and edit.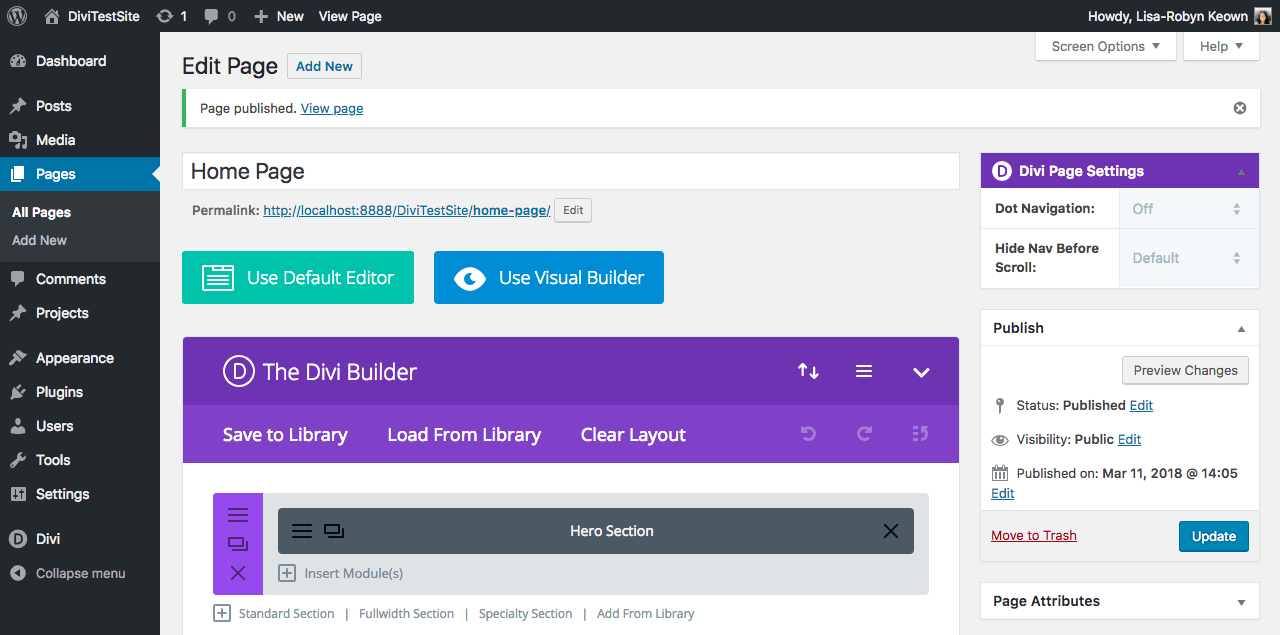 Conclusion
While WordPress is and always will be an excellent option for users wanting to create a website, it may not be the most user-friendly solution for beginners.
Newcomers may struggle with using plugins or changing theme files to achieve a desired look and feel, instead, they would benefit more from using a website builder such as Divi where the all-inclusive framework offers a more all-in-one-solution, one that negates the need for additional extras.
Of course, learning the full scope of WordPress is crucial for those wanting to become web developers, but for other users who simply want to build a quick business website or blog, a website builder such as Divi or similar, will present far less of a learning curve.
For new players entering the game, using a builder may present a more pleasant introduction to the world of WordPress. Where, users can make a website using a builder relatively easily and over time, if required, learn the more intricate WordPress principles with a better, lighter approach, one or interest rather than urgency.
We want to hear from you!
We really hope that you have enjoyed reading this blog post and that it has helped you understand the differences between WordPress and Divi as you make your decision of how best to build a website. If you have any comments or queries below please feel free to share them below! We love receiving your feedback!  
Thanks for reading!