WooCommerce for Divi Course
WooCommerce for Divi Course
All price options are billed annually (except for lifetime plans or where otherwise indicated). You may cancel your subscription at any time. Products subject to a yearly license for support and updates. View terms.
Wait! Before you add this product to your cart, log in or register to get discounted pricing.
WooCommerce for Divi Course
Are you a small business owner wanting to expand your business online or a side hustler or maybe even a hobbyist and you never thought you could generate revenue who is ready to start making money off your passion? Perhaps you are a web designer looking to improve your skills, so you can start building e-commerce websites for your clients and charge more for projects.
Why Do We Choose To Build Websites With WooCommerce And Divi?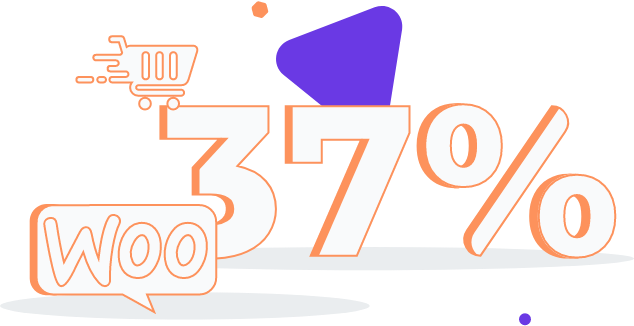 WooCommerce
WooCommerce powers 37% of all eCommerce stores on the internet and that's HUGE by ALOT! It's the #1 ecommerce platform in the world and growing.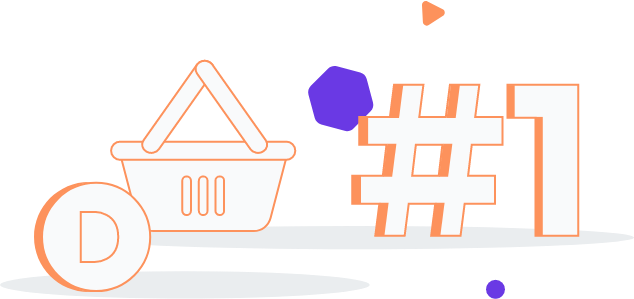 Divi
Divi is the #1 WordPress theme in the world and is deeply integrated with WooCommerce. It's drag and drop, very intuitive, great support and super easy to use and whether you're a novice or a pro.
When you've completed the course you'll be equipped with the skills to build exceptionally powerful and high converting e-commerce websites. You can save your business loads of money by building the website yourself, or as a designer, greatly increase the amount you are charging per project.
Fact: The average e-commerce website costs $20,000 (we personally will not take on any ecommerce project for less than $10,000 even if it only has 1 product!).
Do Any Of These Sound Familiar? If So, This Course Is The Right Fit For You!

You're a Divi user who is new to WooCommerce and want to learn how to build e-commerce websites for yourself or your web design clients properly and efficiently.

You're trying to do it yourself, but are getting frustrated with the technical details such as hosting, how to accept payments, tax rates, shipping, marketing, etc.

This crazy global economy has made you realize you need alternate streams of revenue to supplement your existing income and you'd like to start making money from your side hustle or by helping to build e-commerce stores for other businesses?

You chose the Divi theme to build your business' website, but are not sure how to take it to the next level and start making money with an e-commerce site.
Whatever your situation might be, now is the perfect time to learn how to build e-commerce websites with Woocommerce and Divi.
The Woocommerce For Divi course is an 8 week, A to Z guide on how to build a well functioning, high-converting e-commerce website using WooCommerce and the Divi theme. This course will not only teach you the step by step technical details of how to build an e-commerce website, but also how to properly analyze your sales data, run promotions and successfully market yourself and exponentially grow your business.
The WooCommerce for Divi Course Content
Course Introduction / The Basics
Meet the instructors & course introduction
What is WooCommerce and why choose it?
Why is WooCommerce the perfect fit for Divi?
Should I have a woocommerce store?
Getting Started With WooCommerce
Choosing the right e-commerce hosting provider and why it's important
How to install WooCommerce and complete the "wizard"
Understanding the components WooCommerce adds to your WordPress website
How to Set up payment options
How to set up checkout options
WooCommerce Store Settings
Setting up shipping, stock and taxes
Configuring store emails
Advanced Settings
Product Creation and Settings
On-page SEO
Image Optimization
Site Speed
Security
Backups
Working with Divi's WooCommerce Modules
An overview of the Divi WooCommerce modules
Building a shop page
Building the cart page
Building the Checkout Page
Taking WooCommerce and Divi Further
Supercharging your store with Divi Shop Builder
WooCommerce Shortcodes
Creating cross-sells and upsells
Using other 3rd party extensions/Tools
SEO for WooCommerce
Analyzing Data & Marketing
Running a successful sale on your site
Creating coupons and discounts
Creating sales banners and badges
Connecting Google Analytics to your store
Creating sales reports and analyzing data
Connecting your email marketing platform to your store
Tagging customers for email marketing
Setup initial email sequences
Learn How We Built a Multi-Million Dollar Ecommerce Business
Course Bonuses & Support
Freebies Included in the Course
Weekly Coaching Calls
Private Facebook Group

WooCommerce & Divi Expert
Upon completion of the course, students will become a WooCommerce and Divi Expert. With the accreditation, learners will receive both a digital certificate as well as a badge that can be displayed on their website.
Sign Up Today To Receive These Amazing Bonuses
Woo Toolbox (Woolbox 🤷‍♂️)
2 WooCommerce child themes (of your choosing)
2 WooCommerce plugins (of your choosing)
Proposal Templates
Contracts
Project Management Tools
If you want to go fast go alone, if you want to go far go together!
Weekly Coaching Calls with David & Cory (Priceless)
Occasional special guests ($1000 Value)
Q and A to help you get past any sticking points or tech questions ($750 Value)
Private Facebook Group
25% off memberships
25% off hosting
50% discount on future courses
Reviews
No reviews. Be the first to review this product.
Write a Review
WooCommerce for Divi Course
All price options are billed annually (except for lifetime plans or where otherwise indicated). You may cancel your subscription at any time. Products subject to a yearly license for support and updates. View terms.