The Divi CSS and Child Theme Guide
The Ultimate Guide to using CSS and Child Themes with Divi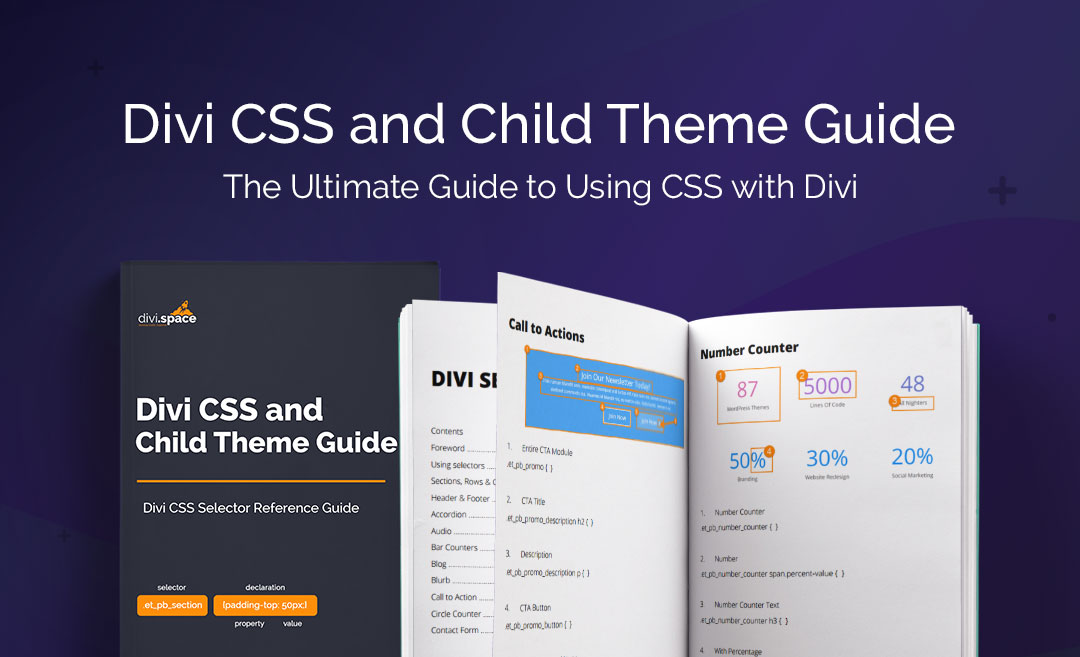 The Divi CSS and Child Theme Guide
All price options are billed annually (except for lifetime plans). You may cancel your subscription at any time. Products subject to a yearly license for support and updates. View terms.
Wait! Before you add this product to your cart, log in or register to get discounted pricing.
Divi CSS and Child Theme Guide eBook

The Ultimate Guide to using CSS and Child Themes with Divi

All the CSS selectors you need to customize any element in the Divi Page Builder

The ultimate guide to using CSS and Child Themes with Divi. 

All the CSS selectors you need to customize any element in the Divi Page Builder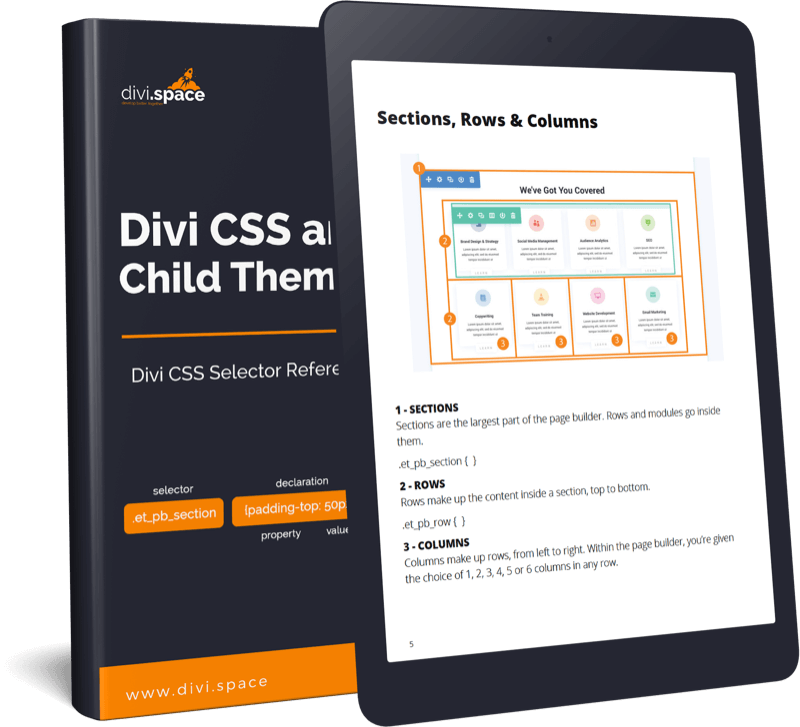 A 130 page ebook of Divi's
unique CSS selectors + a guide to using CSS


With this guide, you'll never have to go searching for the right CSS selector to use with Divi or Divi Page Builder again. Everything you need is right here at your fingertips, which means you'll save a ton of time when customizing your Divi websites.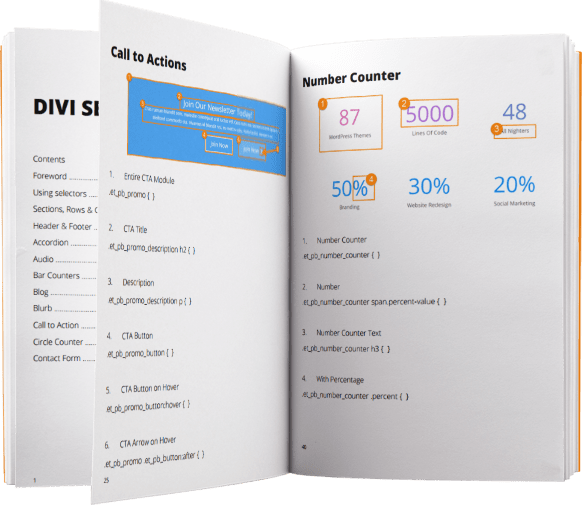 Use CSS Like a Pro in No Time
And if you've been thinking about diving into CSS, or you'd simply like to have more control over the design and functionality of the pages you build with Divi, this is the ebook you've been waiting for.
With a super-helpful beginner's introduction to CSS and child themes, it'll take you right from step 1 to using CSS like a pro in no time.
And best of all, we're making this ebook available for FREE
introduction to CSS
for beginners

What is CSS
CSS Terminology
Troubleshooting CSS
The various methods for adding CSS to Divi

CSS resources for further learning

What is a child theme

When should I use one

How to create and install child themes

Comprehensive list of special CSS selectors for Divi
Target any Element With Ease!
No more being boxed in by Divi's standard features. The CSS selectors listed in this 130-page eBook and the accompanying how-to guide make it possible for anybody to customize web page design and functionality within Divi.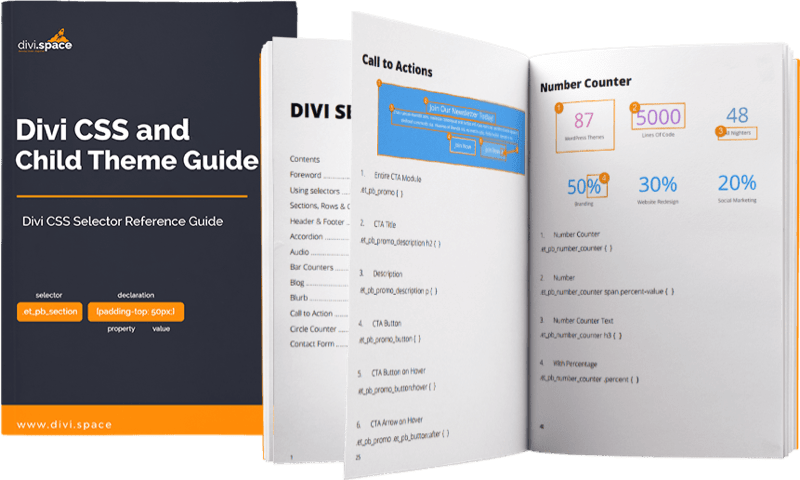 What are you waiting for?
Download the eBook TODAY!
Reviews
All at Divi Space, thanks so much for this eBook, it is awesome informative and best of all I've been looking at delving more into CSS and this guide has everything I need to get better at it and incorporate it into my Divi layouts.
Thanks so much again for this.
Write a Review