Open Road Theme
Top Blogging Child Theme for Divi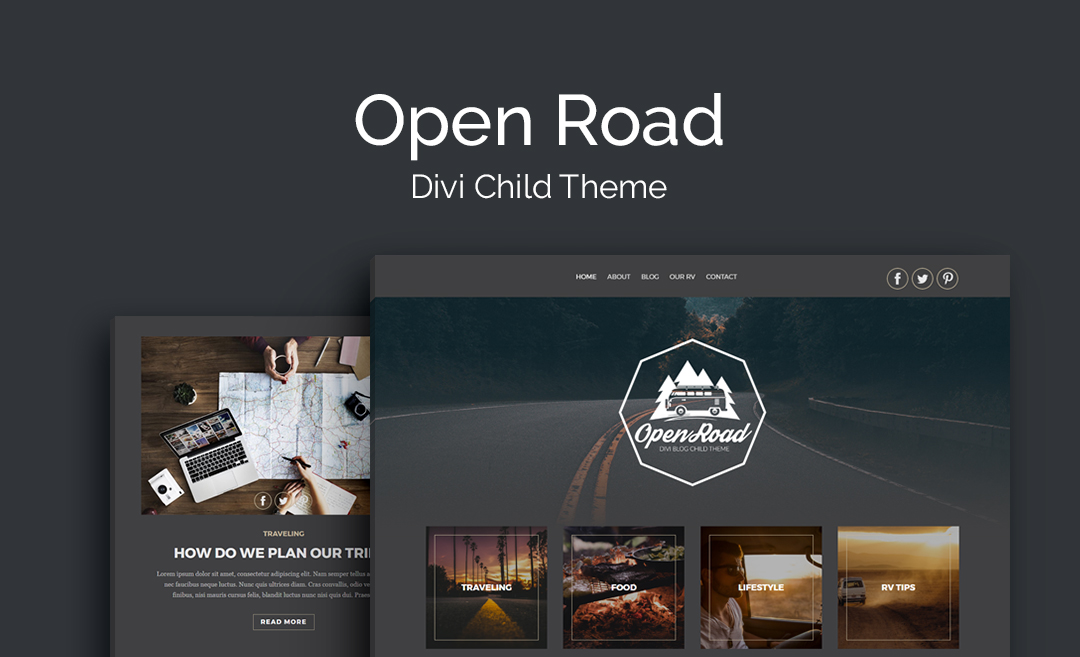 All price options are billed annually (except for lifetime plans or where otherwise indicated). You may cancel your subscription at any time. Products subject to a yearly license for support and updates. View terms.
Wait! Before you add this product to your cart, log in or register to get discounted pricing.
Child Theme Created For Bloggers
Designed for bloggers looking to start sharing their original content, Open Road is an elegant Divi child theme that sports a neutral look and feel that allows for content to really stand out.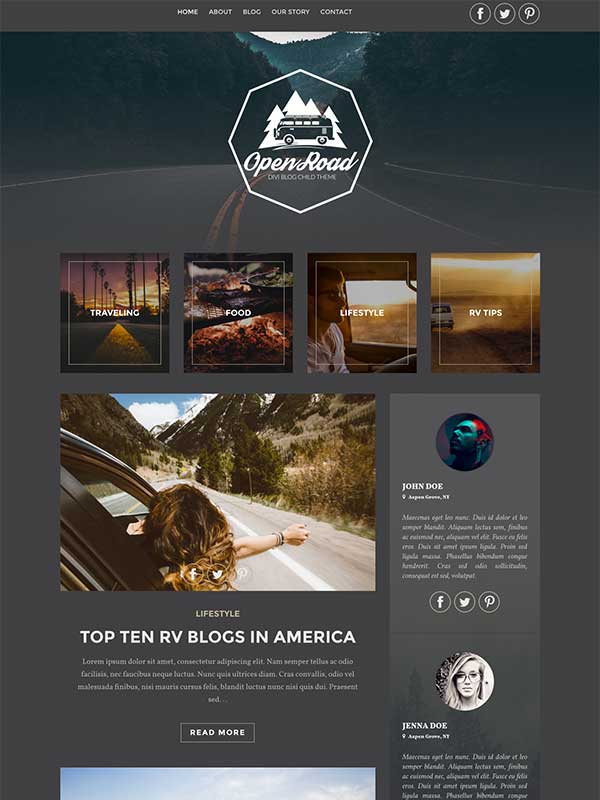 Open Road Divi Child Theme
Including a number of content-driven elements, Open Road ships with a fully developed blog feature, detailed sidebar, newsletter sign up page and a plethora of social share icons to satisfy the share preferences of just about any site viewer. Open Road includes a range of premium features including a login customizer, a 404 error page template, as well as the Aspen Footer Editor plugin.
Developed with travel bloggers in mind, Open Road is a feature-rich Divi child theme that can be easily adapted to fit just about any brand identity and style guide. With a neutral color palette, bold font pairings and a truly unique footer area, the Open Road Divi child theme is bound to attract the attention of plenty of site viewers.
Beyond aesthetics, Open Road ships with a number of content publishing and promotion features, including a plethora of social share sections included within each post as well as across the entire side, visually striking core category presentation, and also a detailed sidebar area which comes complete with recent post sections, categories and tags, dual author info sections, and a sign up form to help grow a following through email marketing. As well as beautifully designed About, Contact and Blog pages, Open Road includes a special content type page where bloggers can choose to add extra content relating to their blog, purpose or business.
To end off the Divi child theme, Open Road comes already integrated with an Instagram plugin. The Open Divi child theme ships with a number of premium features including the Aspen Footer Editor (to style out a site-wide footer area), a Login Customizer (to customize the default wp-admin login page) as well as a 404 Error Page template settings (to create an error redirect page)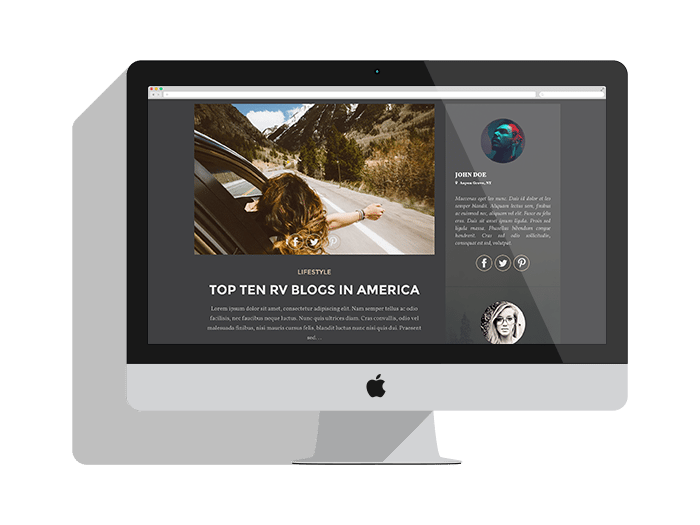 Perfect for bloggers looking to start publishing various forms of content and sharing posts with a social following
Bypass the task of designing and developing your website, and dive straight into generating and publishing your content
Simply add your logo, copy, and imagery, and begin blogging today!
Enjoy the multitude of content-focused features, including an exquisitely designed blog, detailed sidebar and email sign up form
Documentation
Follow our documentation to get on the right track. Watch tutorials. Browse articles. Get inspired.
View Documentation