Wodster Theme
Top Fitness Child Theme for Divi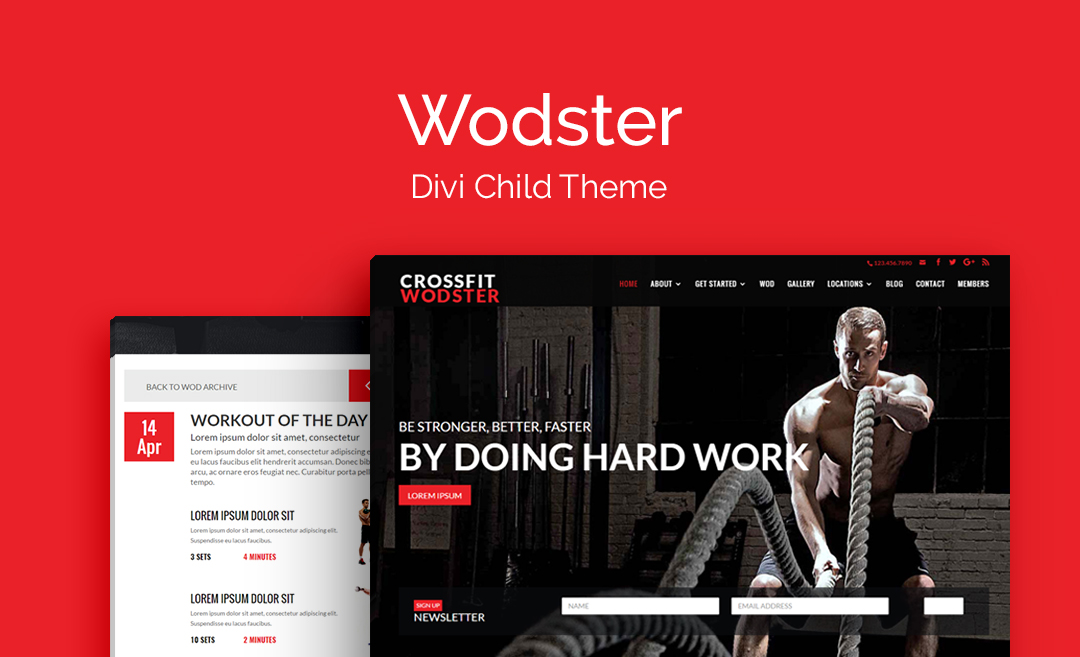 All price options are billed annually (except for lifetime plans or where otherwise indicated). You may cancel your subscription at any time. Products subject to a yearly license for support and updates. View terms.
Child Theme Created For The Fitness Industry
If you're thinking of breaking into the billion dollar fitness and exercise industry, consider using our premium Divi child theme to make your website look like a billion bucks. Wodster is a premium Divi child theme that has been designed and developed specifically to cater for brands looking to market their fit brand online.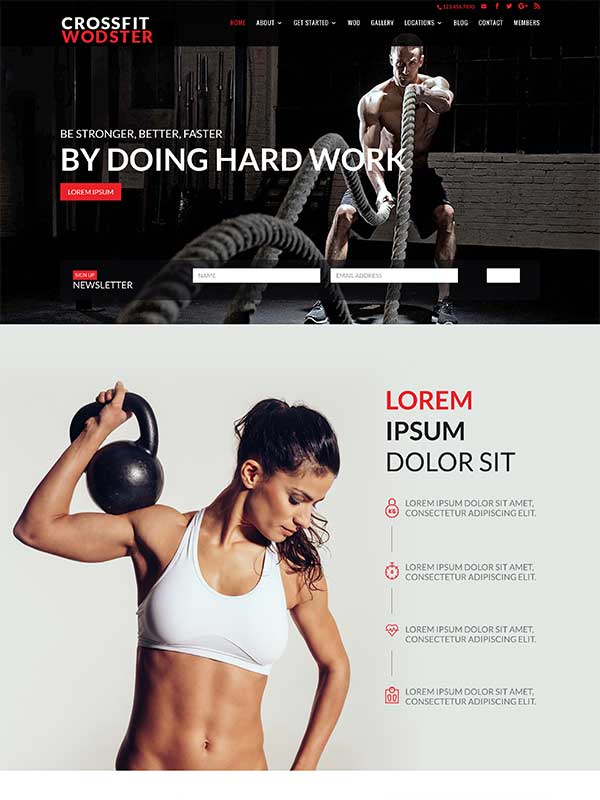 Developed specifically for fitness and exercise brands in mind, the Wodster premium Divi child theme is sure to create the perfect website for a range of independent gyms, training facilities, and online physical coaches. Along with bold fonts, attention-grabbing image sections and striking color accents, Wodster is designed to stand out from the pack, ensuring that your fit brand will maximize conversions from the second that visitors land on your site.
From communicating brand objectives and introducing staff and trainers through the About section, to helping new users navigate through both the site itself as well as the sign-up process, Wooster takes care of every aspect of marketing an online fitness and exercise brand.
Along with a beautifully designed masonry-style blog, and a Members Login section, Wodster also includes a custom post type – WOD – which is perfect for posting daily exercise routines or Workouts of the Day. The Wodster Divi child theme ships with a number of premium features including the Aspen Footer Editor (to style out a site-wide footer area), a Login Customizer (to customize the default wp-admin login page) as well as a 404 Error Page template settings (to create an error redirect page).
Wodster does not include the images displayed on the demo site. To use the demo imagery, please perform a reverse search and purchase accordingly.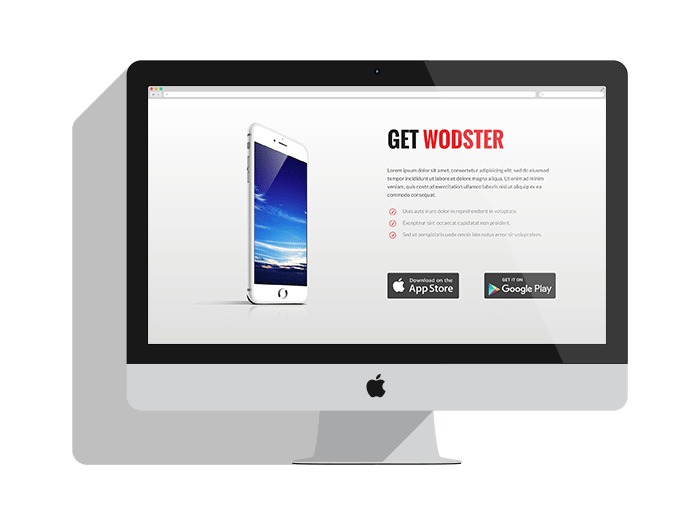 Wodster Divi Child Theme Features
Perfect for fitness and exercise brands such as independent gyms, training facilities, and online physical coaches
Grab the attention of your site visitors with bold fonts, enticing image sections, and striking red accents
Convert visitors into customers with inspiring testimonial sections and attractive email opt-in forms
Use the beautifully designed custom post feature "WOD" to release daily exercise routines or Workouts of the Day
Documentation
Follow our documentation to get on the right track. Watch tutorials. Browse articles. Get inspired.
View Documentation