Migrate Divi Theme Settings
Migrate Divi Customizer Settings
You Are In The Right Place!
Migrate Divi Theme Settings is now only available for purchase on WP Zone. If you became a member or purchased this product before August 31, 2021, we have you covered! Follow this guide to access for continued support and access to your purchases. Thank you for being a valued customer.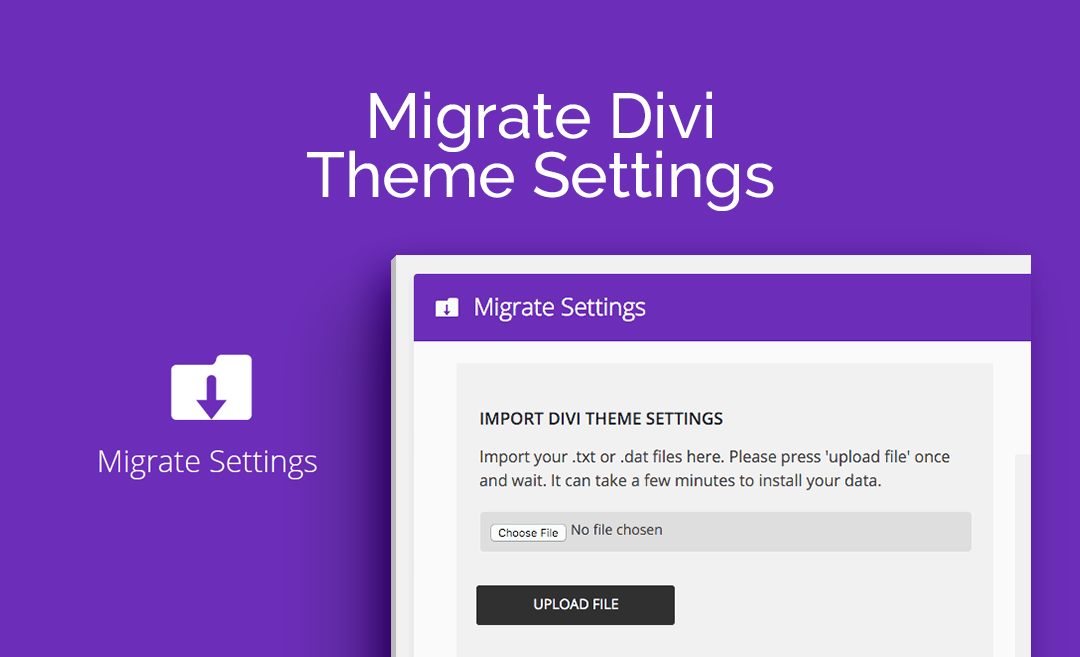 Migrate Divi Theme Settings
All price options are billed annually (except for lifetime plans). You may cancel your subscription at any time. Products subject to a yearly license for support and updates. View terms.
Migrate Divi Theme Settings
Save, store, back up and export Divi Customizer and Theme Settings​​​​​​​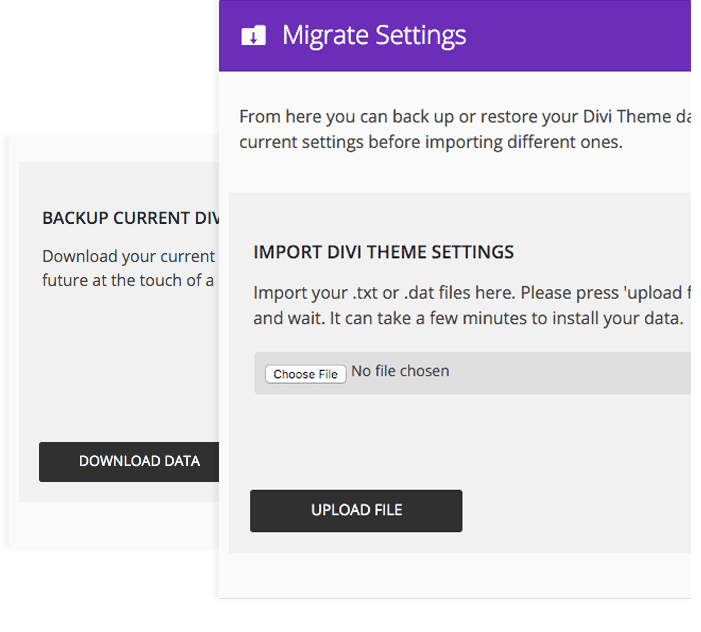 About Migrate Divi Theme Settings
The Migrate Divi Theme Settings plugin forms part of a greater developer-focused plugin series that has been created to help child theme designers streamline their workflow and offer greater value to their customers. With Migrate Divi Theme Settings, Divi website settings assigned in both the Customizer and Theme Settings consoles can be backed up, exported, moved or restored with ease. Child theme creators are encouraged to include this plugin within their theme packages to help their customers import new theme data easily.
The Migrate Divi Theme Settings plugin offers its users the ability to backup and restore the Divi Theme Settings and Customizer options with a single click. One of the greatest aspects of the Divi framework is the ability to import and export both full theme aspect settings between builds.
With Migrate Divi Theme Settings, moving data, design elements and development work of Theme Settings and Customizer between themes is a breeze, especially for those who prefer to try out a number of theme settings, and even more so, for Divi child theme developers.
Forming part of a series of plugins developed specifically to help Divi child theme creators, the Migrate Divi Theme Settings plugin is encouraged to be included in Divi child theme file bundles, and ships with an additional file that can be easily edited along with the functions.php file in order to set up compatibility between child theme and plugin.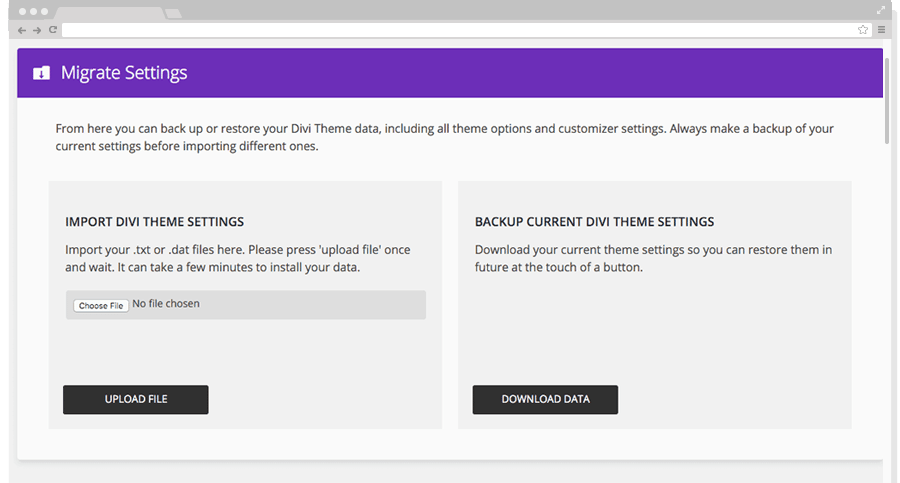 Migrate Divi Theme Settings Features
Restore, backup, move and export Divi theme settings with ease
Restore, backup, move and export Divi Theme Settings and Customizer Settings with ease
Save time and streamline your workflow when designing and developing your child theme
Include the Migrate Divi Theme Settings plugin in your child theme files
Assist your customers with importing Divi Theme and Customizer Setting for their child theme