Divi Widget Builder
Use the Divi Builder in Widgets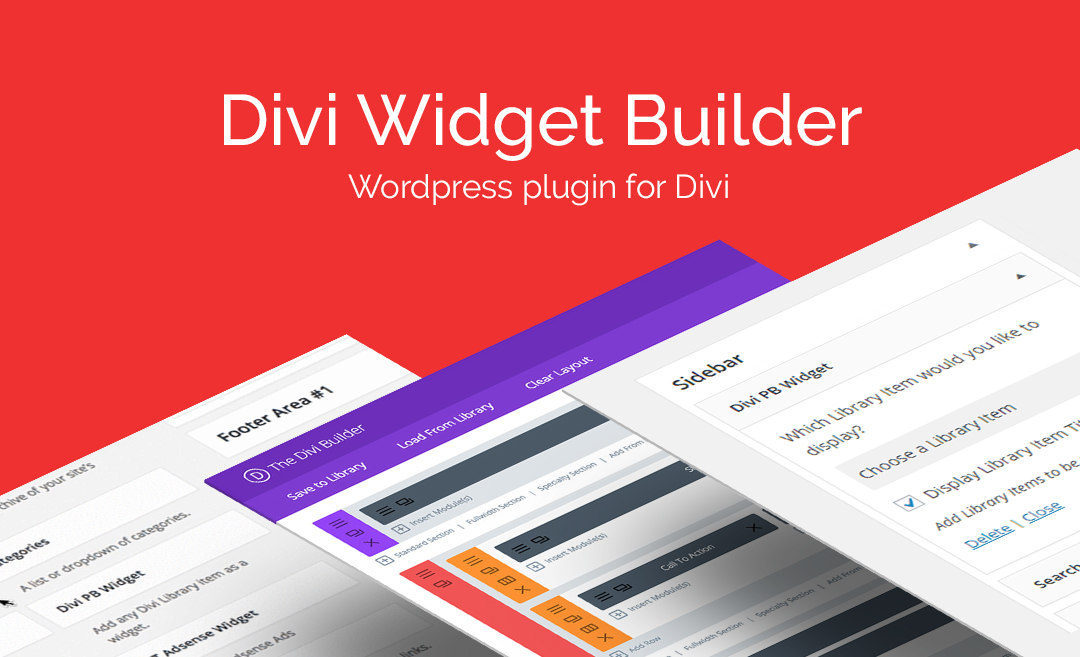 All price options are billed annually (except for lifetime plans or where otherwise indicated). You may cancel your subscription at any time. Products subject to a yearly license for support and updates. View terms.
Wait! Before you add this product to your cart, log in or register to get discounted pricing.
Create a Divi Builder compatible widget for your Divi website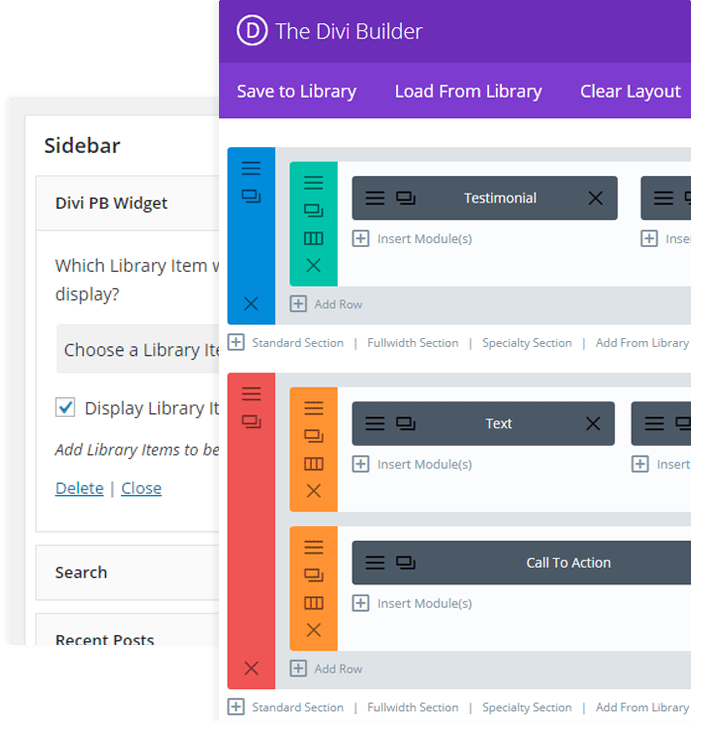 About Divi Widget Builder
One of the most compact and handy Divi plugins, Divi Widget Builder does exactly what the name suggests. This plugin lets you create a widget for your Divi website that is compatible for use with the Divi Builder itself. Not only does Divi Widget Builder save a user from hours of time researching and working through lines of code, but it also opens up new levels of form and function for your Divi website.
Divi Widget Builder lets you create a special widget area for your Divi website in a matter of minutes. Typically, a procedure such as this would have taken a considerable amount of time and would have required a user to work through lines of code in a number of different core child theme files.
With the Divi Widget Builder plugin, you'll be able to use any module or page that had been previously saved to the Divi Library. Once you've finished downloading, installing and activating the Divi Widget Builder plugin, you'll find a new widget item listed as 'Divi PB Widget' within the Available Widgets page in the Appearance > Widgets console.
Once you've created a new widget area and have named it accordingly, simply drag and drop the Divi PB Widget into the new widget area and add your previously saved Divi Library content.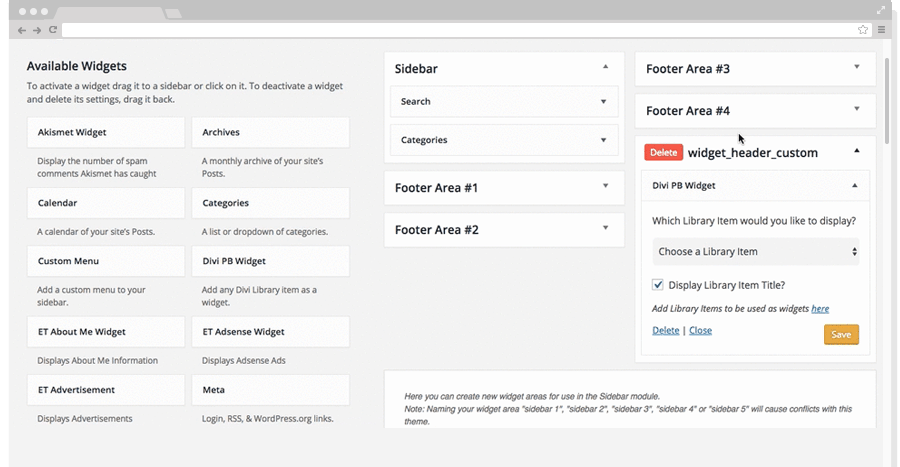 Add new dimensions of functionality to your Divi website
Create a new widget area for your Divi website in seconds
Use the Divi Builder modules or pages previously stored in your Divi Library within the new Divi widget area
Save time in development by bypassing hours of code work
Documentation
Follow our documentation to get on the right track. Watch tutorials. Browse articles. Get inspired.
View Documentation