Divi Fitness
Take the pain and endless hours of customization out of website design and use this eye-catching child theme to quickly and easily publish your company's services and experience for the world to see. With the Visual Builder, content is edited with the click of a button!
Quick Links​
FAQ​
Warning
Whenever you update child theme, all of the files are updated so if you have made any changes to these files, those changes will be erased. We don't recommend making any changes to the child theme files.
Requirements​
Before you can install and use our child theme, you need to ensure that you have the proper environment setup. The requirements are provided here
Installing the child theme​
Please upload the Divi Fitness Child Theme to you your self-hosted WordPress website. Make sure the Divi theme is already installed and activated.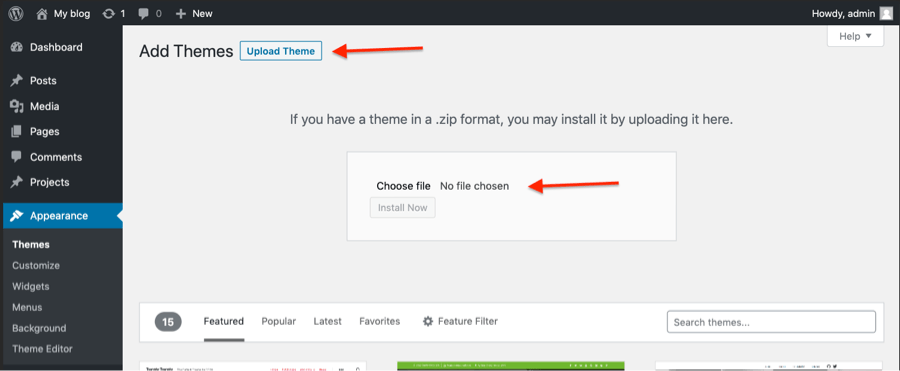 After you've activated the theme you need to click on the "Divi Fitness" menu item.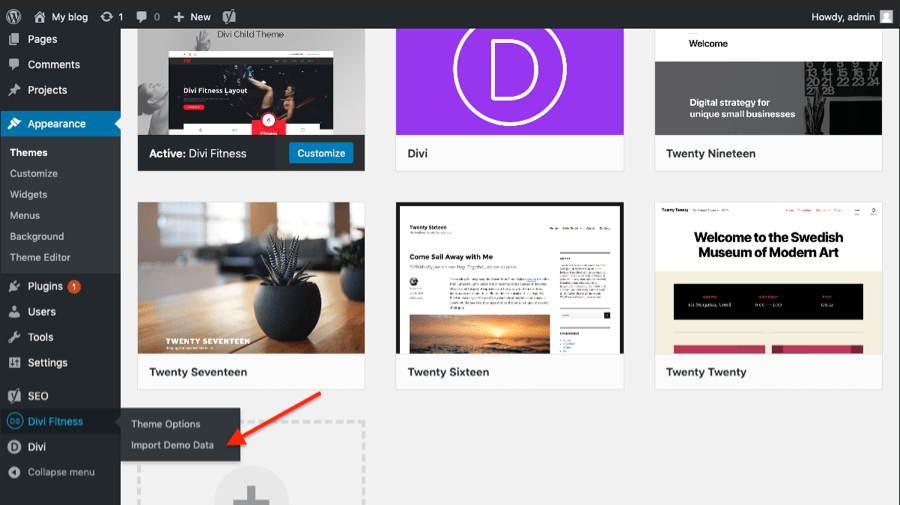 Import Demo Data​
From the WordPress Dashboard go to the newly added 'Divi Fitness' tab on the left admin panel. Under the 'Divi Fitness' menu, please click on 'Import Demo Data' only once. Please be patient while the demo data of the Divi Fitness child theme is imported into your site.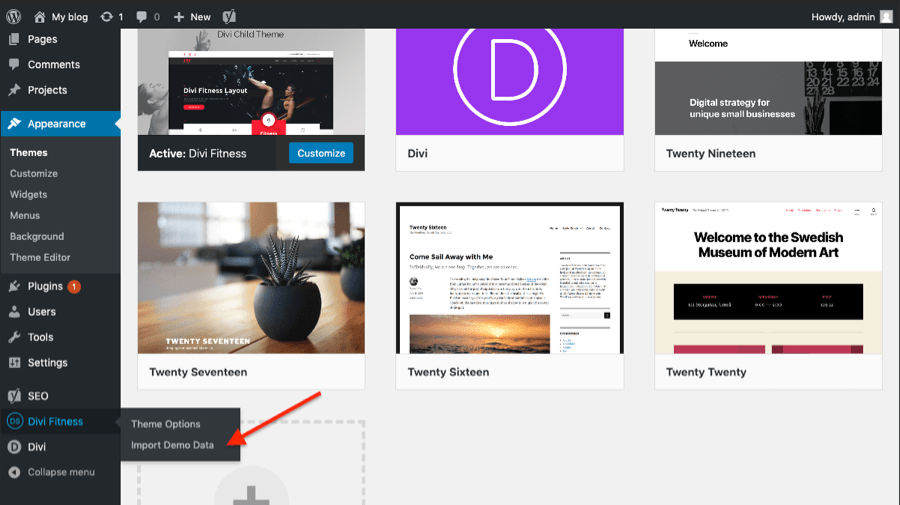 Set homepage and blog page​
Go to Settings > Reading.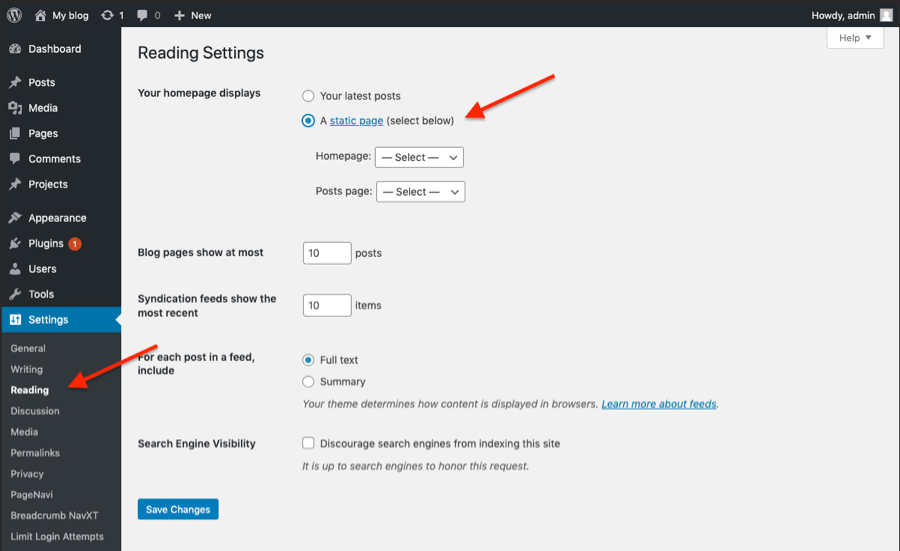 Under the Homepage displays option choose Homepage. Below that choose the Blog page to be used as the front page for your blog posts. Save your changes, and load your site to review changes.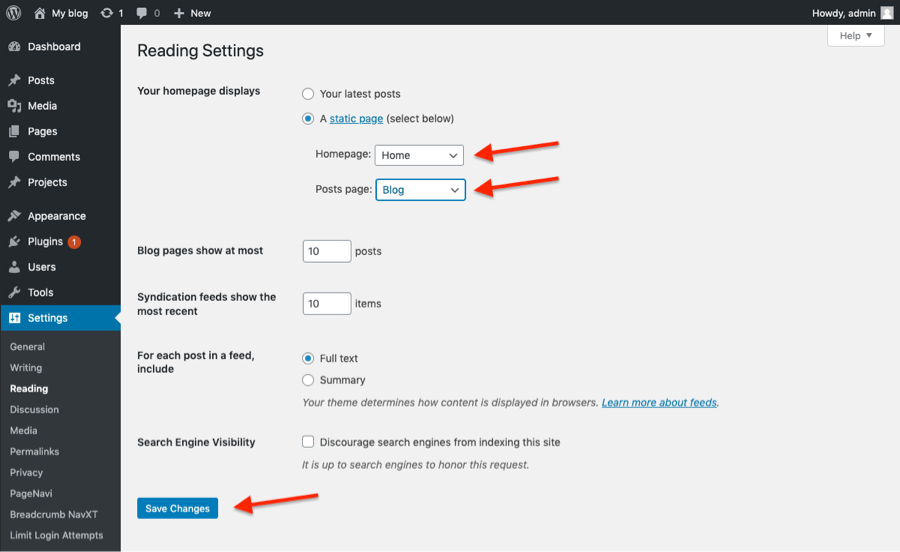 Customize child theme colors​
All colors are set in the Divi Modules and in the Theme Customizer.
For bulk color editing colors in the Divi Builder, use find and replace color function. It's easy and fast to use. Follow this tutorial: https://www.elegantthemes.com/blog/theme-releases/find-and-replace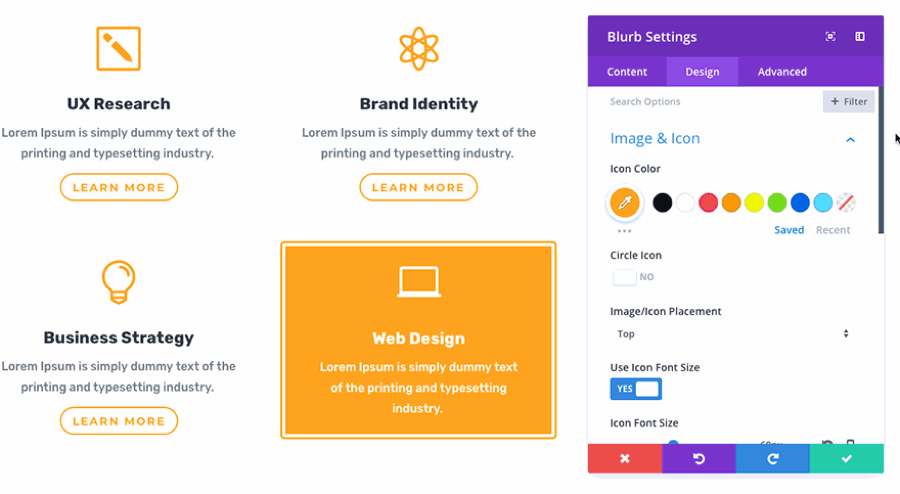 Other colors settings you can find in the Theme Customizer. Follow the list below. To Change Theme Accent: General Settings > Layout Settings > Theme Accent Color To Change Primary and Secondary color accents: Divi Fitness Settings > Color Scheme To Change Buttons Color: Buttons > Button Style and Hover Style To Change Link Color: General Settings > Typography > Body Link Color