Divi Resume
Filled to the brim with countless sales-driven elements, the Divi Resume child theme is perfect for brands looking to sell products and generate profits online. Fully set up and integrated with WooCommerce, Divi Resume has taken care of every step of the customer purchase journey, leaving brands to merely enter their original content and product imagery to begin selling products online. With its beautiful, eye-catching design and engaging sales-driven elements, this feature-rich WooCommerce theme helps businesses create an enticing shopping experience that'll keep customers coming back.
Quick Links​
FAQ​
Warning
Whenever you update child theme, all of the files are updated so if you have made any changes to these files, those changes will be erased. We don't recommend making any changes to the child theme files.
Requirements​
Before you can install and use our child theme, you need to ensure that you have the proper environment setup. The requirements are provided here
Installing the child theme​
Please upload the Divi Resume Child Theme to you your self-hosted WordPress website. Make sure the Divi theme is already installed and activated.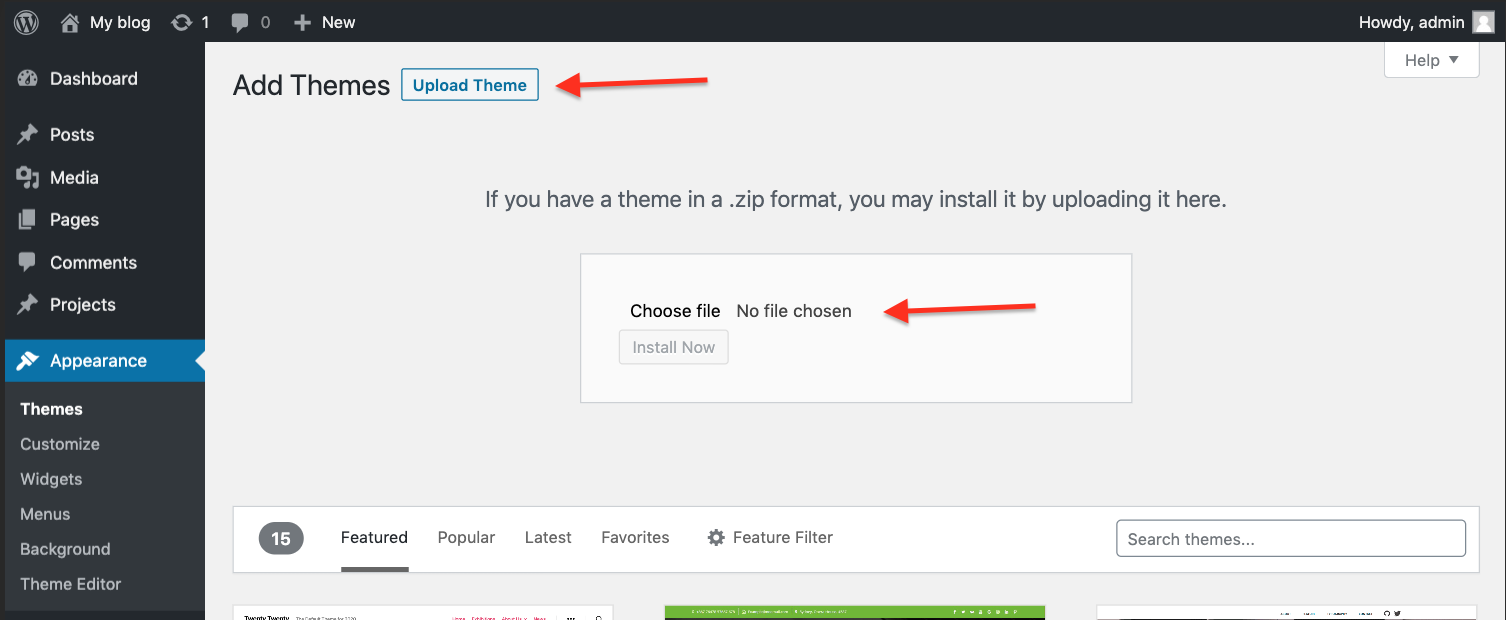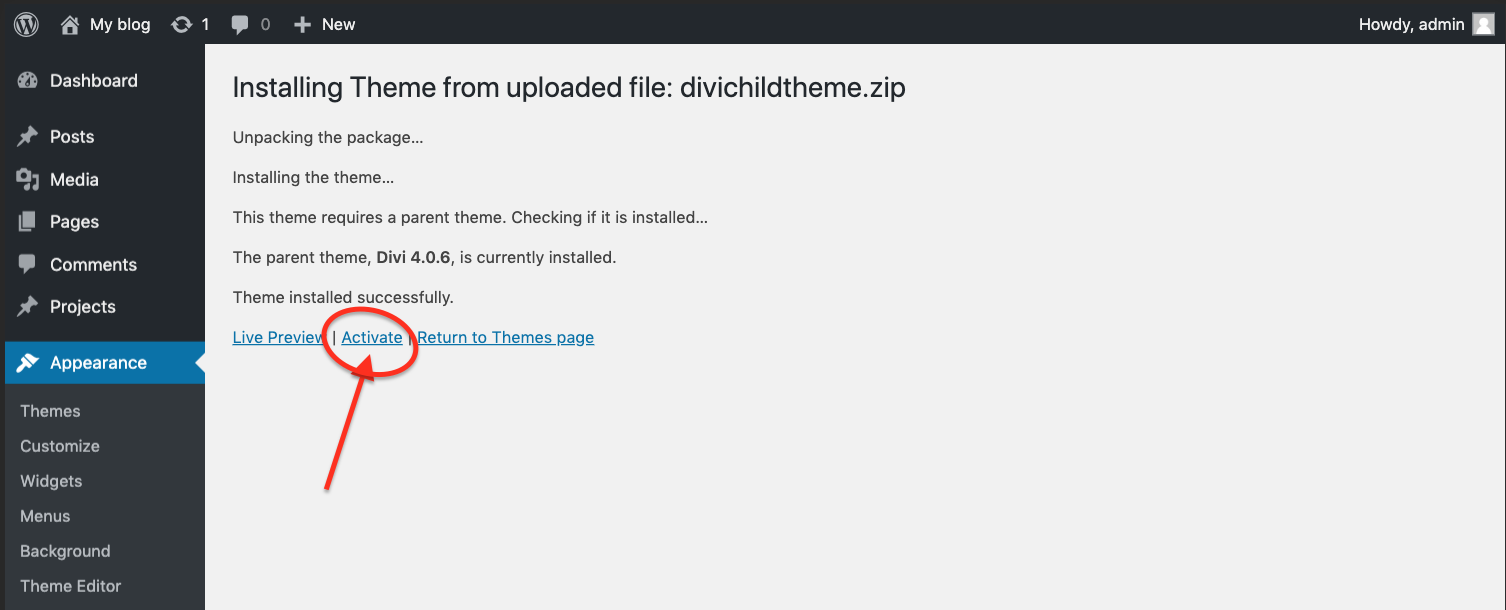 After you've activated the theme you need to click on the "Divi Resume" menu item to display the licensing dialogue box.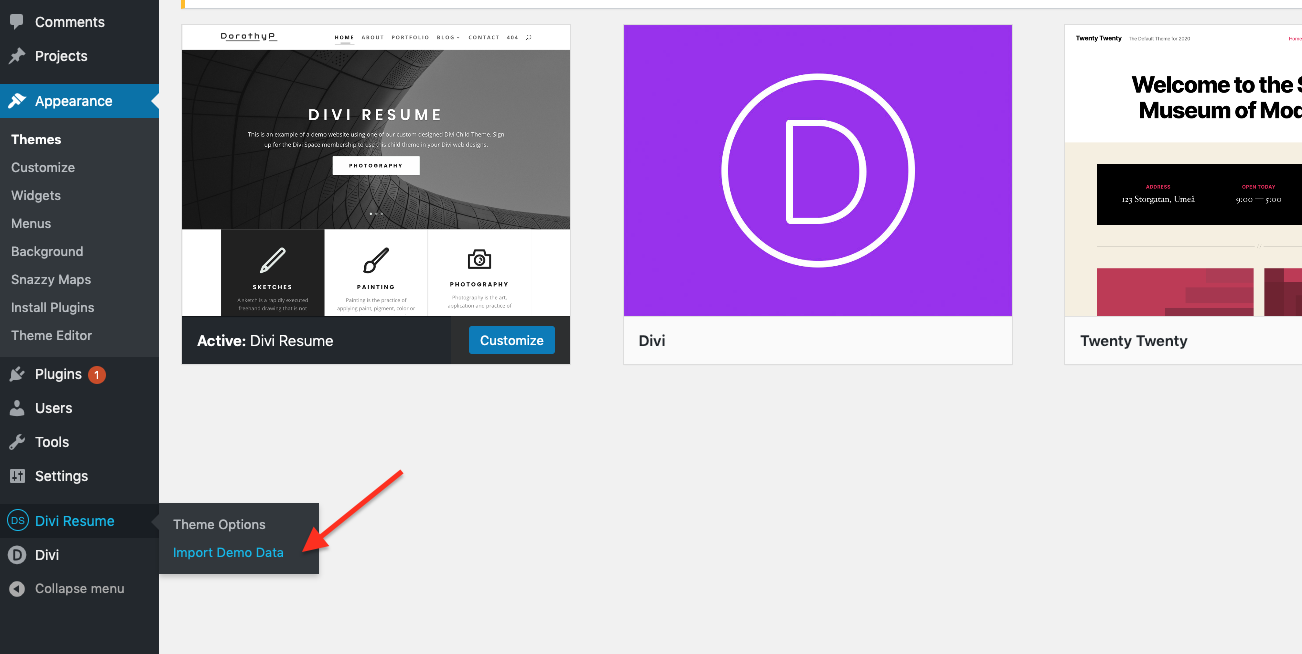 Enter your License Key and then hit "Continue".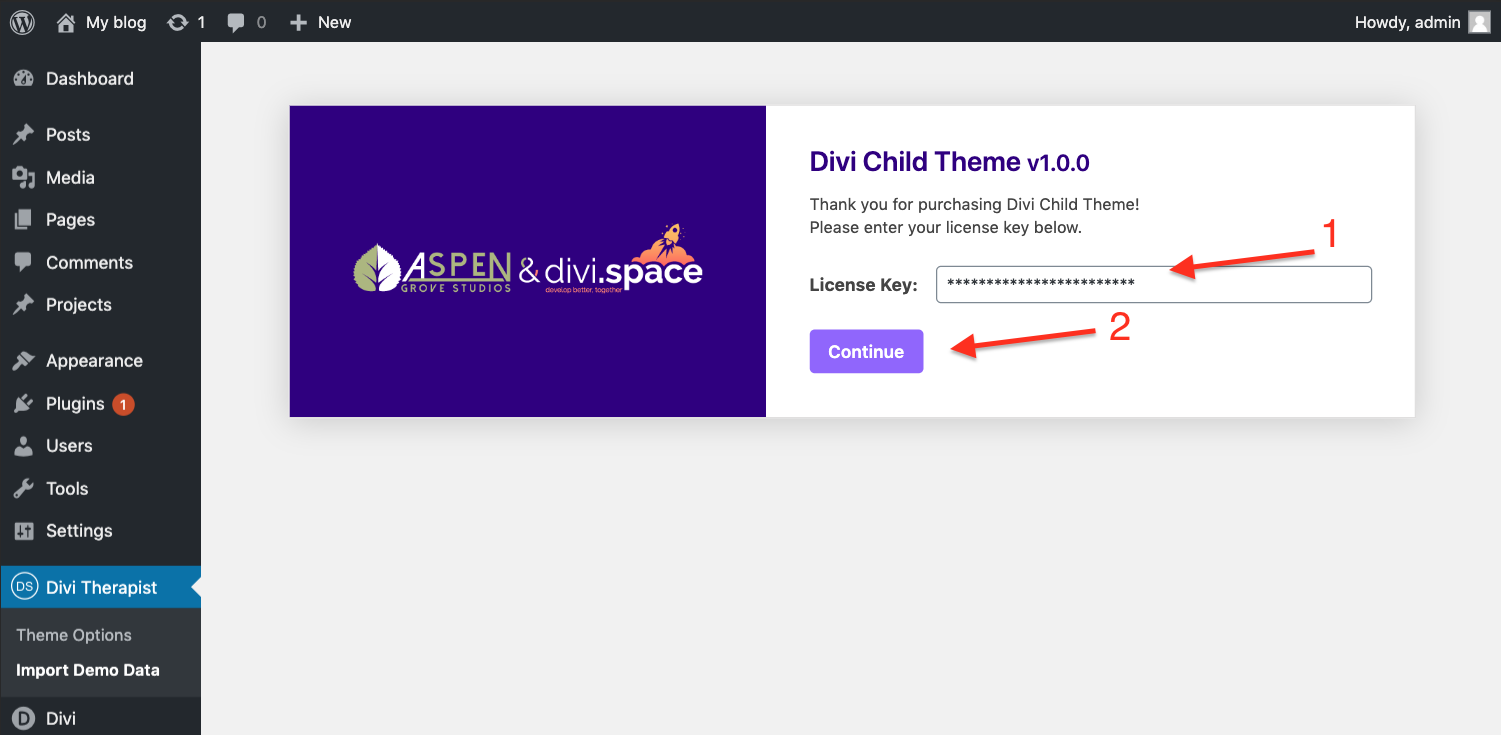 After you have successfully licensed your product you will see this screen. Click on "Begin installing plugins" for the next step of the configuration process.
Installing the suggested plugins​
Once the theme is installed on your site, the system will suggest you install & activate plugins. Please click the Plugin Names or Begin Installing Plugins link on the dashboard screen and start the process.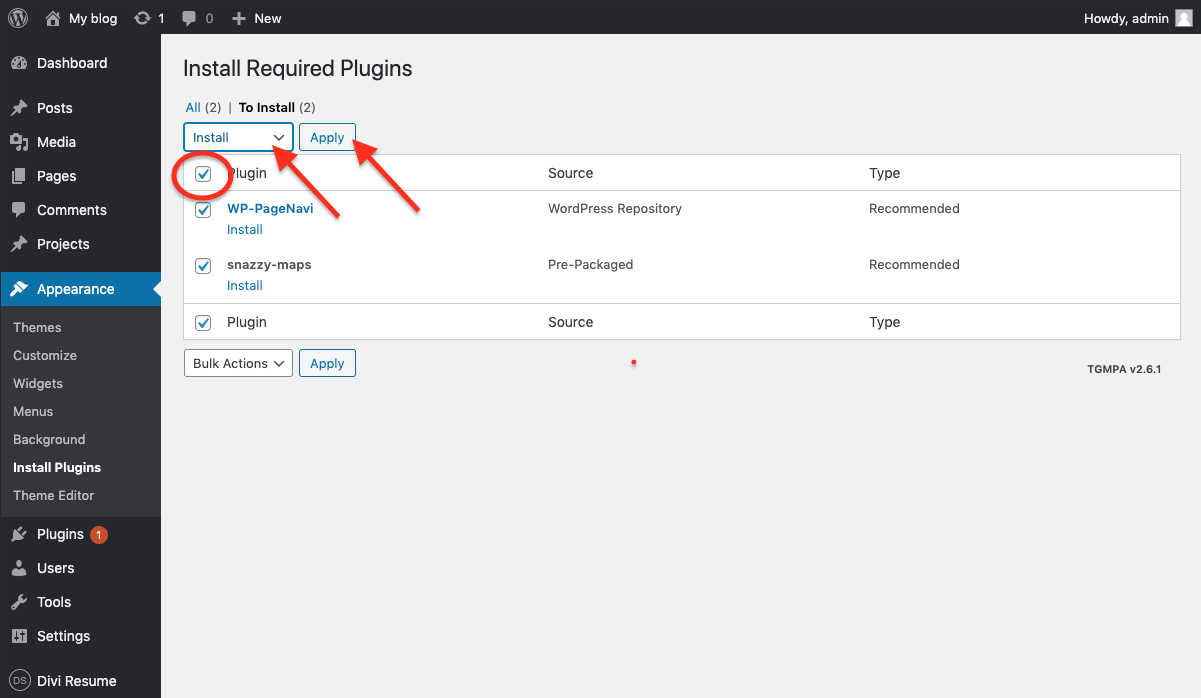 Once all plugins have been installed, Return to the Installer in order to activate.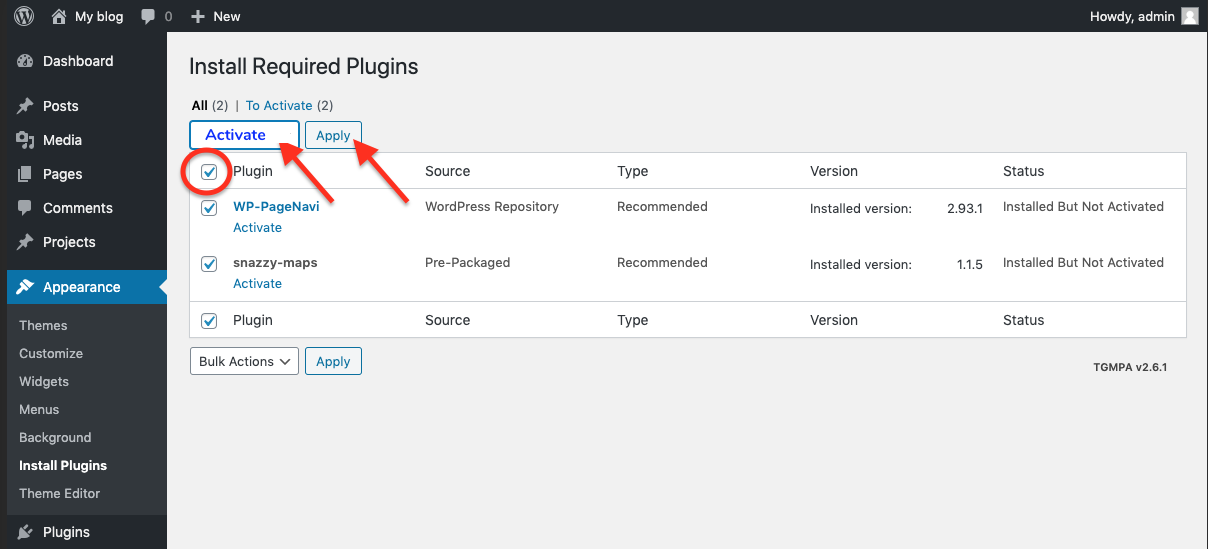 After Activation, Click on the "Return to the Dashboard" link.
Import Demo Data​
From the WordPress Dashboard go to the newly added 'Divi Resume' tab on the left admin panel. Under the 'Divi Resume' menu, please click on 'Import Demo Data' only once. Please be patient while the demo data of the Divi Resume child theme is imported into your site.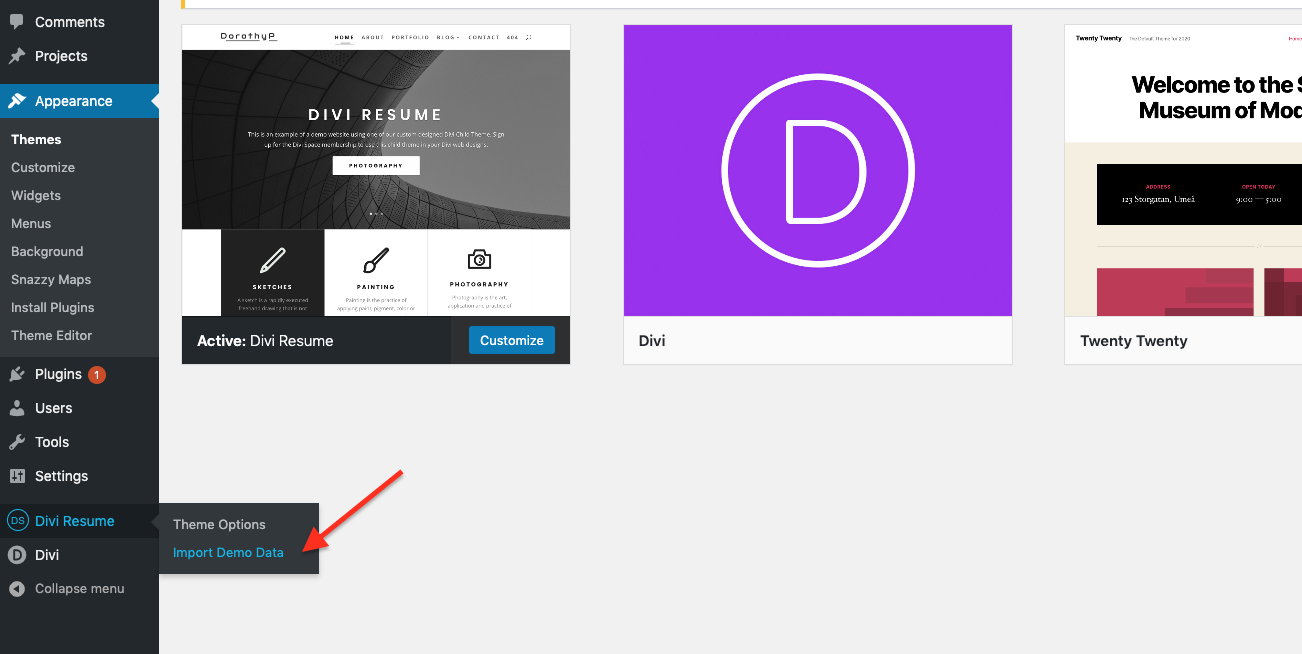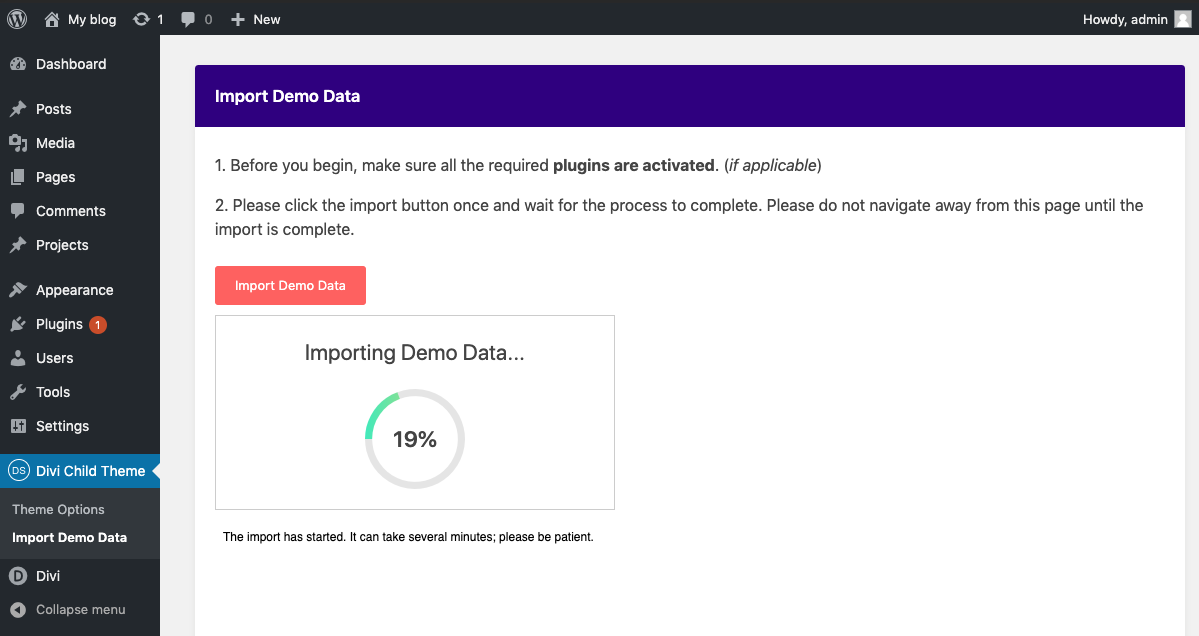 Set homepage and blog page​
Go to Settings > Reading.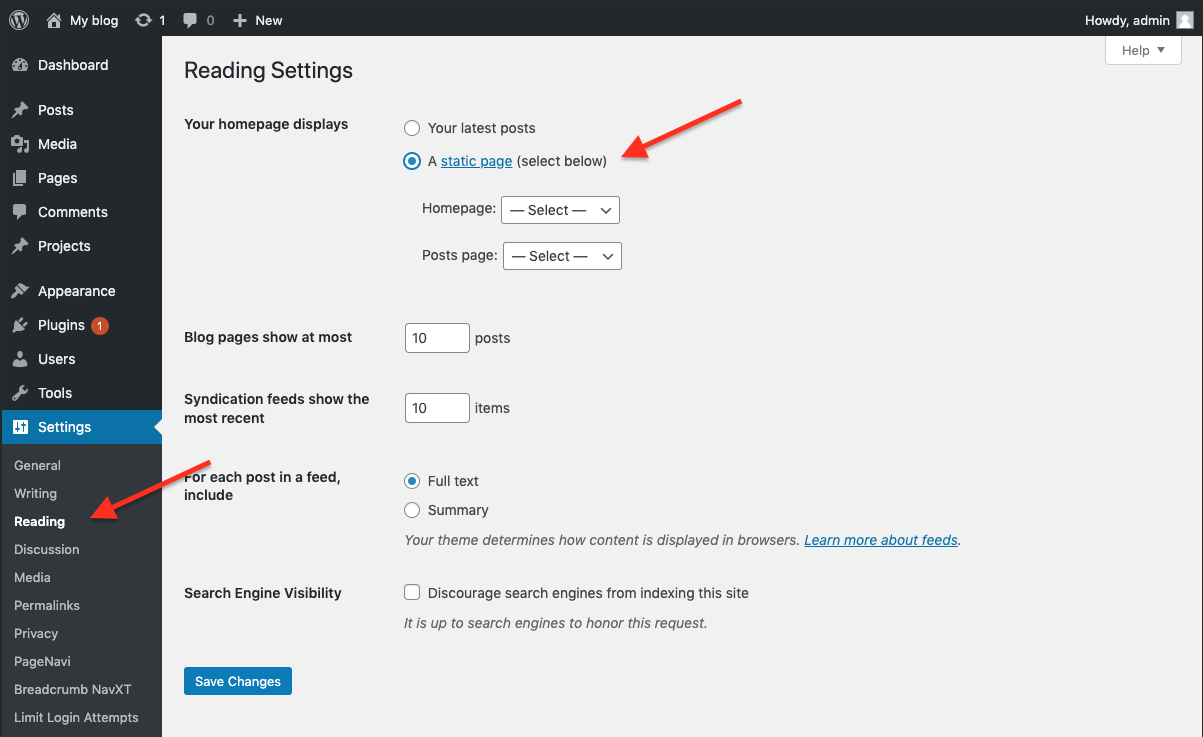 Under the Homepage displays option choose Homepage. Below that choose the Blog page to be used as the front page for your blog posts. Save your changes, and load your site to review changes.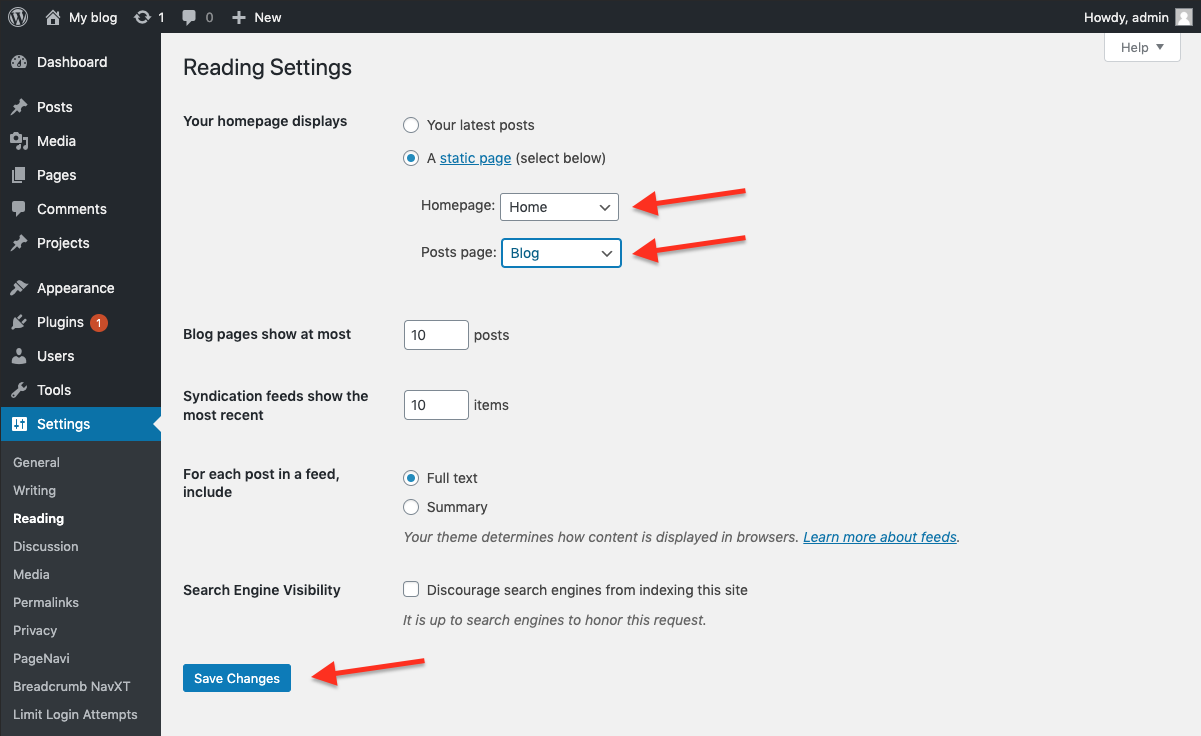 Customize child theme colors​
All colors are set in the Divi Modules and in the Theme Customizer.
For bulk color editing colors in the Divi Builder, use find and replace color function. It's easy and fast to use.
Follow this tutorial: https://www.elegantthemes.com/blog/theme-releases/find-and-replace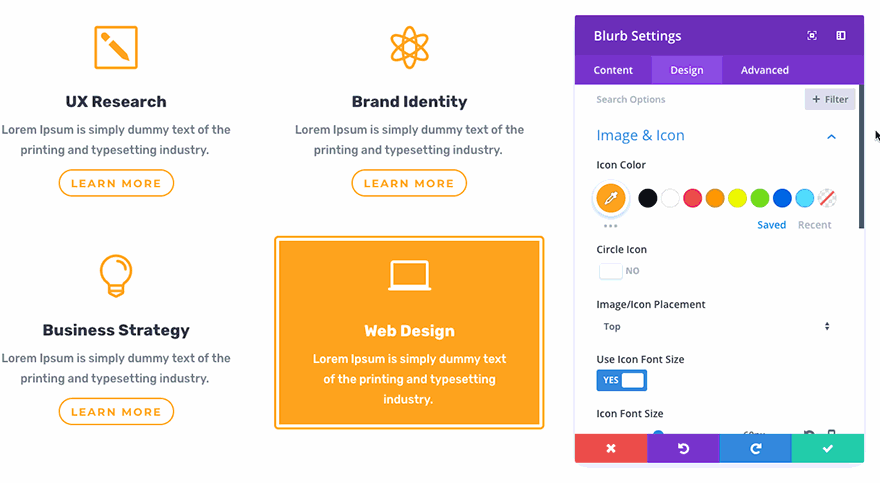 Other colors settings you can find in the Theme Customizer. Follow the list below.
To Change Theme Accent: General Settings > Layout Settings > Theme Accent Color
To Change Primary and Secondary color accents: Divi Resume Settings > Color Scheme
To Change Buttons Color: Buttons > Button Style and Hover Style
To Change Link Color: General Settings > Typography > Body Link Color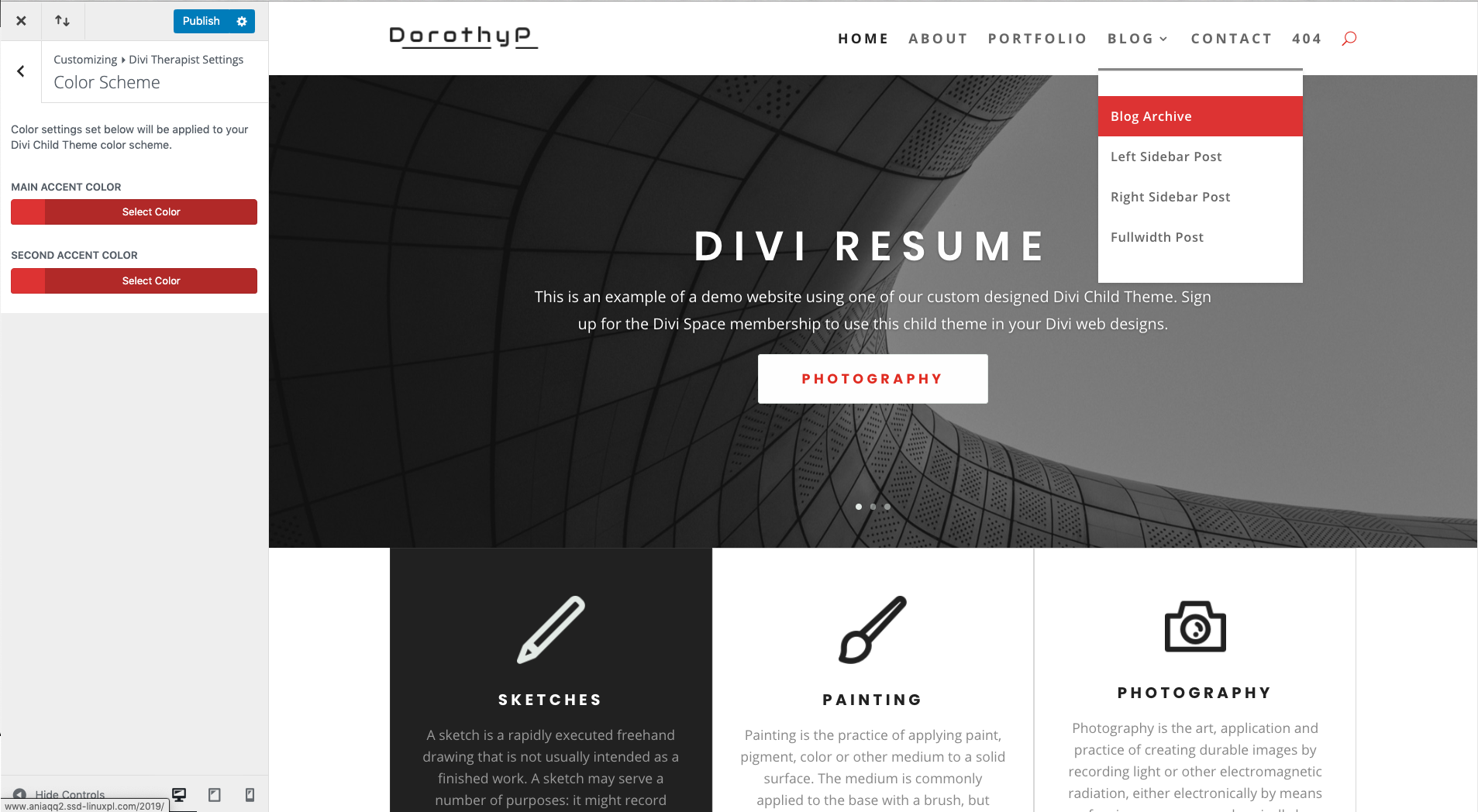 Snazzy Map Plugin​
An API key is required in order to use the Maps Module. For more information, visit this page: https://www.elegantthemes.com/documentation/divi/map/
To add custom style, head over to Snazzy Maps plugin, click explore and choose the style you want to use and enable it.
If you want to use the style from demo page:

create an account on Snazzy Map website: https://snazzymaps.com/. It's free.
Add this map to your favorites : https://snazzymaps.com/style/258892/grey
Generate and copy API from here: https://snazzymaps.com/account/developer
Head over to Wordpress dashboard -> Appearance -> Snazzy Map -> Settings and paste API key.
Click explore and filter styles by Favorites.
You should be able to see the map you added to favorite via Snazzy Map Website.
Click enable.