Why You Should Learn CSS
Even though Divi requires no knowledge of code, designers will find their websites a step above the rest by gaining an understanding of CSS.
Divi's out-of-the-box aesthetic is generally appealing, although some users may want to create a more unique look and feel for their website. The modules of the Divi Builder can be styled and customized using in the various settings in the Design tab. Beyond this, the Custom CSS tabs offer the ability to add CSS styling to each module. While this may suffice for small tweaks, if you're looking to create a particular look and feel for your website, or wish to add more personalization, you'll need to become familiar with CSS.
Learn CSS with WP Zone​
If you're ready to become a rockstar Divi designer, learning CSS is the next step, and who better to learn this incredible skill set with than WP Zone!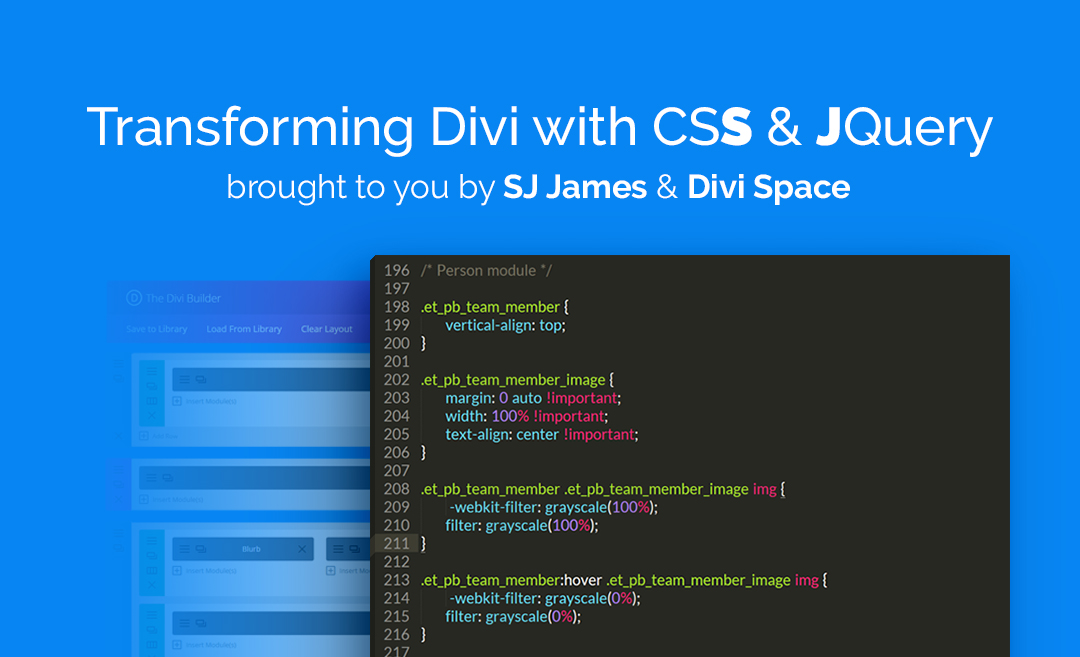 Build powerful websites​
Created to help Divi users excel in their craft, the WP Zone online course, Transforming Divi with CSS & jQuery, will give learners deep insight into the fundamentals of CSS and jQuery to be able to begin building visually striking and functionally powerful Divi websites. As well as learning core CSS and jQuery principles, specifically for use with the Divi theme, the Transforming Divi with CSS and jQuery online course will also take learners through the step-by-step process of building a website from start to finish. Here, learners will see these two powerful code bases, CSS and jQuery, in action. Upon completion of the course, students will become a Certified Divi Frontend Developer, equipped with the skills to build exceptionally powerful and unique Divi websites. With the accreditation, learners will receive both a digital certificate as well as a badge that can be displayed on their website. Learn more about our Transforming Divi with CSS & jQuery online course and kickstart your web design career!